Season Overview 2019 – 2020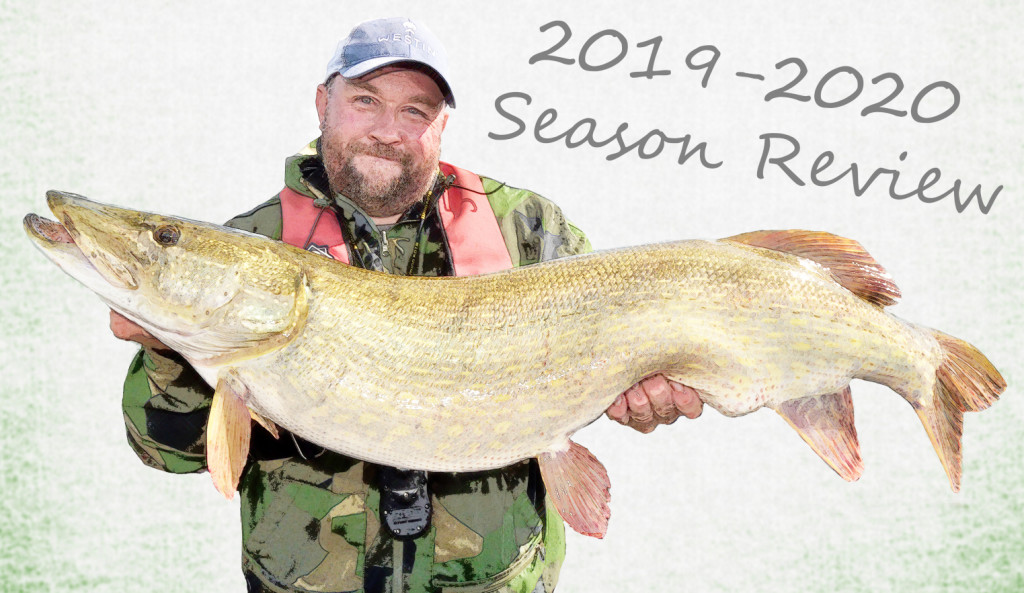 Well, what can I say, it's been a funny season all through really, notable for the changing conditions throughout the year – which went from extreme low water to extreme high water events. Pike don't like these extreme changes, however, some anglers including myself have had the best season's fishing they have ever had, others not so.
The 2019 season started quite well for me. I always have a couple of trips over the border in May. May is a great time to target pike as they do the majority of their feeding for the whole year in May, and if you can time it to when the coarse fish are feeding you can have some real bumper catches. You may not get the pike at their largest weights, but they are often at their fittest, and fight hard at this time of year. Being primarily a lure angler this is one of my favourite times of year as they really slam into lures, and at this time jerkbaits really come into their own.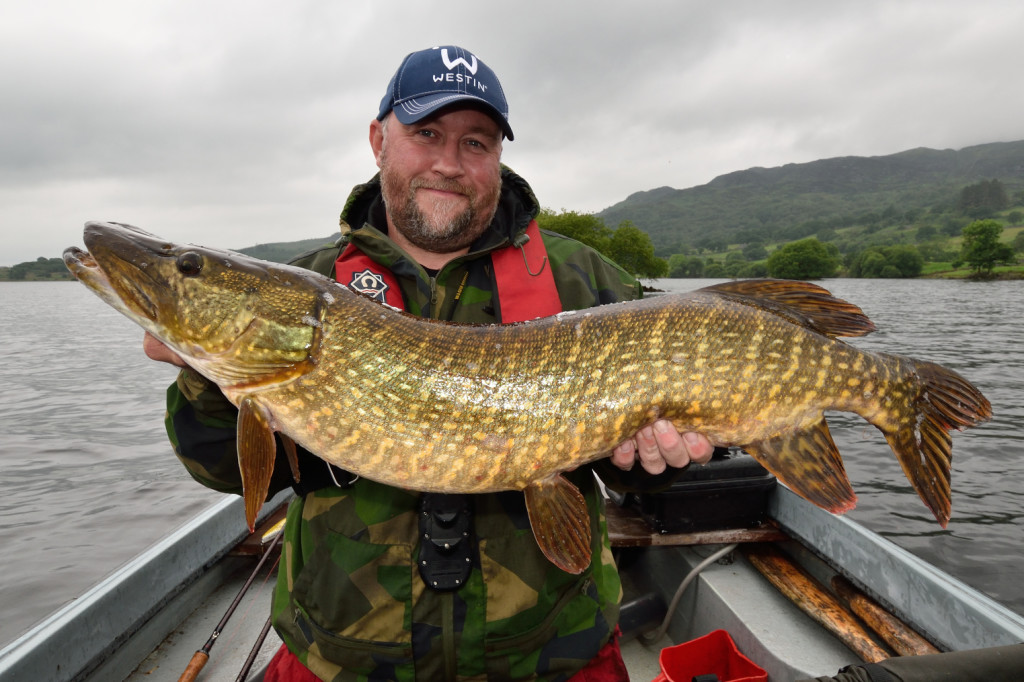 The river season started for me in June – zander fishing out on the rivers, if you can call them that, because of the prolonged dry weather, they were hardly moving at all. In fact ground water levels were at one of their lowest points ever in my area, and the rivers were classed as an "Incident" by the EA, for extreme low flows. When they are like this the zander can be very hard to catch. You can catch them, but you either have to fish early and late, or through the night, to catch them. You also have to scale down if the water isn't moving and present the bait slowly, this year I had quite a few reasonable summer fish by drop shotting across the shelves of the river – where the fish were lying up, it proved to be by far the best method.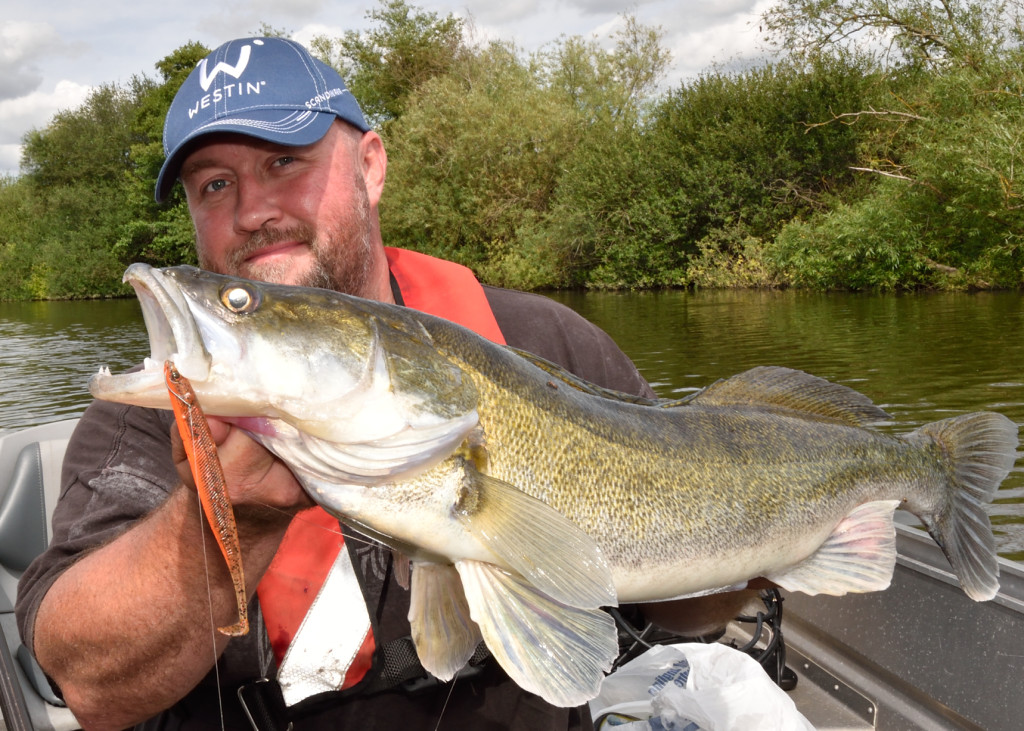 My pike fishing started in October, and for me nearly all the pike I caught for the entire season came in October and November, and if it wasn't for those months I don't think I would have caught much at all. October and November although very windy months, (I can't remember being out in anything other than 15mph plus), and were also relatively dry and warm, which kept the water temperatures up and the pike active. I had a lot of pike on lures and on baits in both these months, including four thirties from different waters, and a new PB of 34.12 – so as you can see the pike fishing started out quite well. Speaking to a lot of other pike anglers, it was the same all over, with the exception of Chew which again fished poorly, and probably needs a couple of seasons rest in all honesty.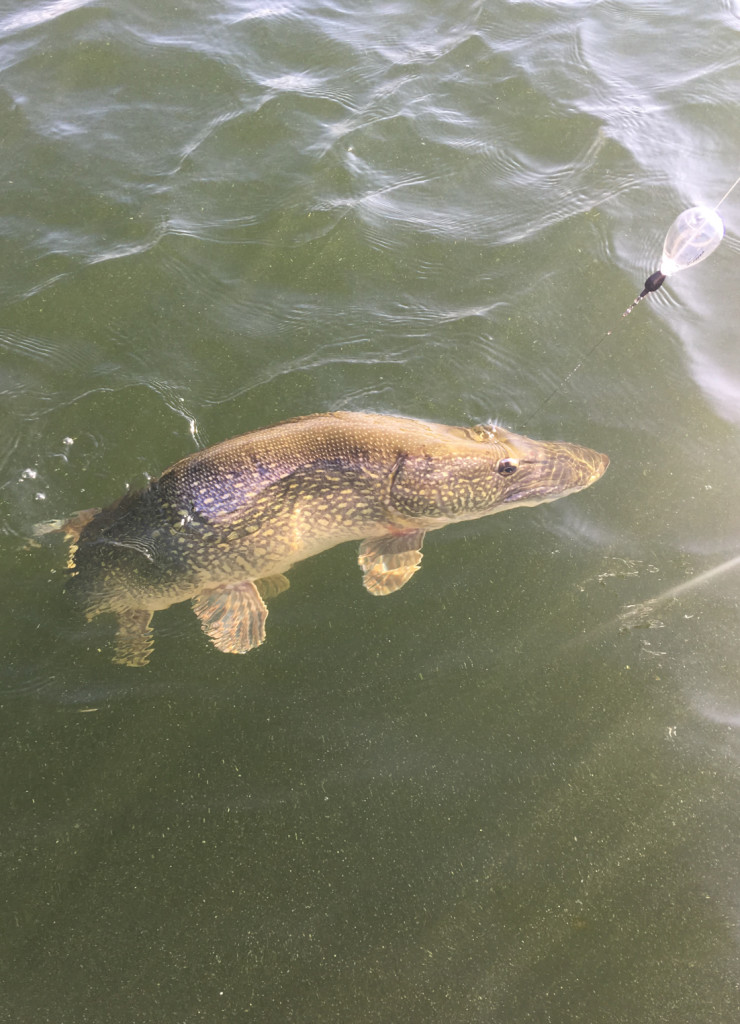 Then December hit us, and brought rain after rain. So much so that the lakes I was fishing were at the highest levels I had ever seen them, and they stayed that way well into January. When Stillwaters rise like this and colour up, this not only puts the fish off feeding for a bit, which can be a long "bit" in the cooler months, but it also moves them, so spots that should be full of pike at this time of year are devoid, and you have to find them again. Finding them is hard at this time of year as they aren't really feeding that much, so that also cuts down your chances of catching. It seems like excuses – but from December onwards I really struggled, and I only really caught jacks, which was a bit of a shock to the system.
The end of the season should have been a zander bonanza, as the water temperatures were really warm, and although the levels had stayed high, several really good fish had been coming out. Then storm Ciara hit, and then storm Dennis hit, and the Severn / Avon / Wye were at some of the highest levels I have ever seen, and, because of the waterlogged ground, stayed that way for ages. Every little pulse of rain we had topped the levels back up and made it unfishable – which was a real shame – as it effectively ended the river season in February, but I suppose it gives the fish a good long rest until the start in June.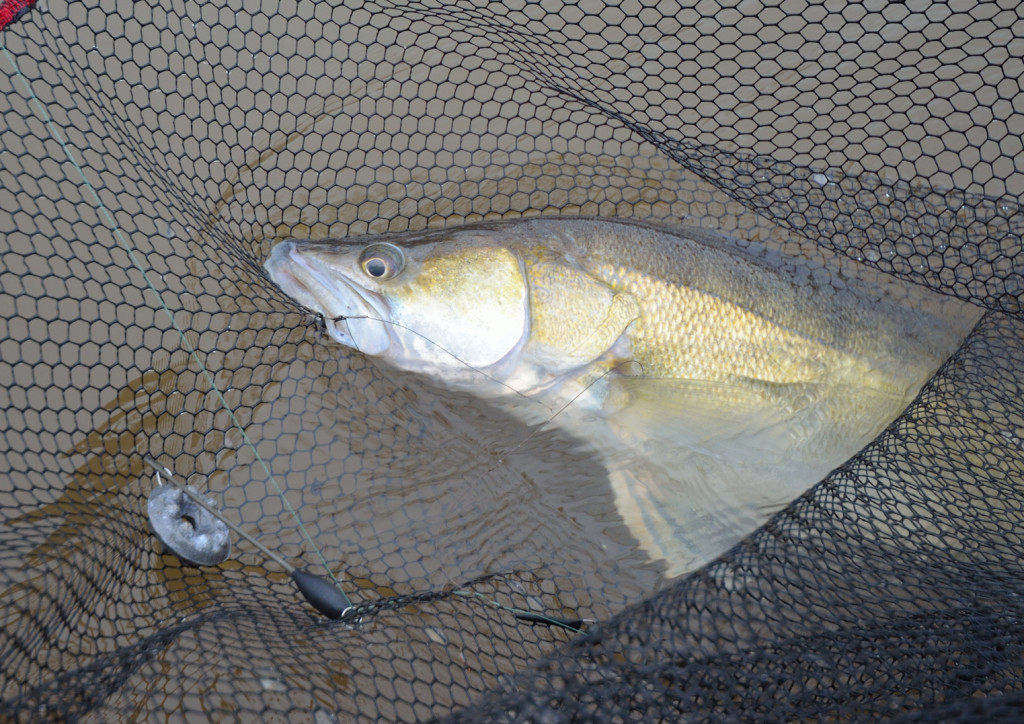 Looking back I think I should have read the cues better, and moved over to zander fishing earlier maybe after December, with the pike being almost non-existent. However January has often been my best month for pike fishing, so, I again put a bit of time in on a couple of waters that fish well at this time of year, but they didn't produce, which is very weird. It was almost as the pike knew we were in for a wet year and did a lot of feeding early on, then stopped. Which goes to show we still don't know as much about them as we think we do.
First published in Anglers Mail March 2020