Boat Update – Carpet Cleaning!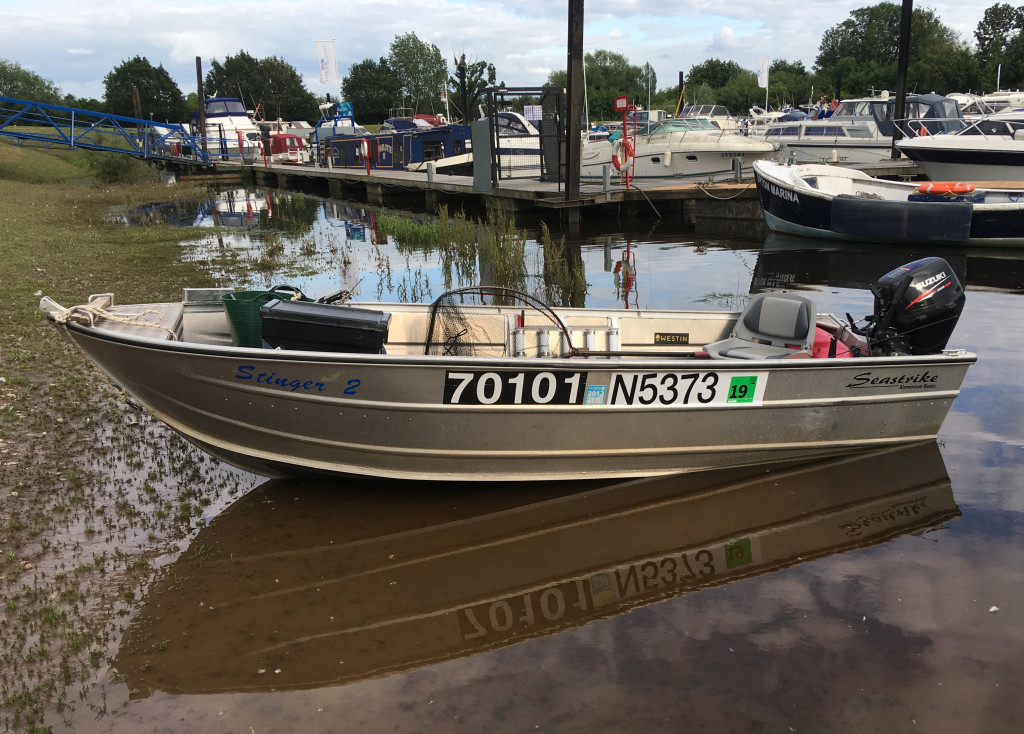 My ally boat has been carpeted, not all boats are, and in the past I have had ally boats that weren't. I suppose there are advantages and disadvantages to both. Certainly un-carpeted are far easier to clean, however they are a colder boat and certainly louder, when, if like me, you drop and bang things around onto pure ally plate. Personally, I like the carpeted feel – more so in the summer when it's dry and less likely to get mud ground into it, which leads me on to the reason for this blog – cleaning the damn stuff.
The best way to keep a carpet clean is to wash it down after every trip – really, as if?
Secondly keep a good cover on your boat – mine ripped and blew off over winter.
Park it in the sun so it can dry out – mine was under a tree in the shade!
Add to this the fact that we have had one of the wettest winters on record last year, meant that I had the perfect storm for moss and lichen to gain hold in the carpet, and turn what was a nice feature of the boat in to a miniature rain forest canopy!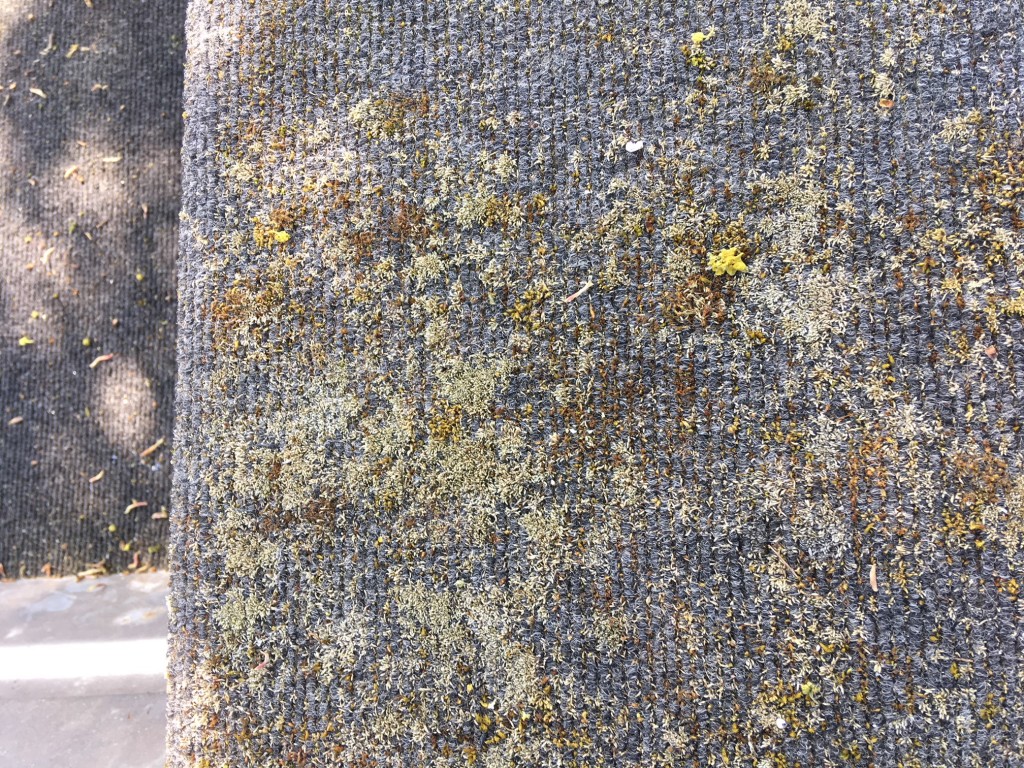 When you have an infestation like this, it can be difficult to get rid of. I certainly wished I'd replaced the broken cover! You can get rid of a lot of it mechanically, either by jet washing or soaking it, and then scrubbing it with a stiff brush, but both can take some time.
I find it's far better to move the boat to a sunny location for a couple of days, as UV light damages the moss, either killing it outright or making it less adherent to the carpet. Then the best thing I have found to get rid of it is a pet hair remover attachment that fits on a vacuum cleaner!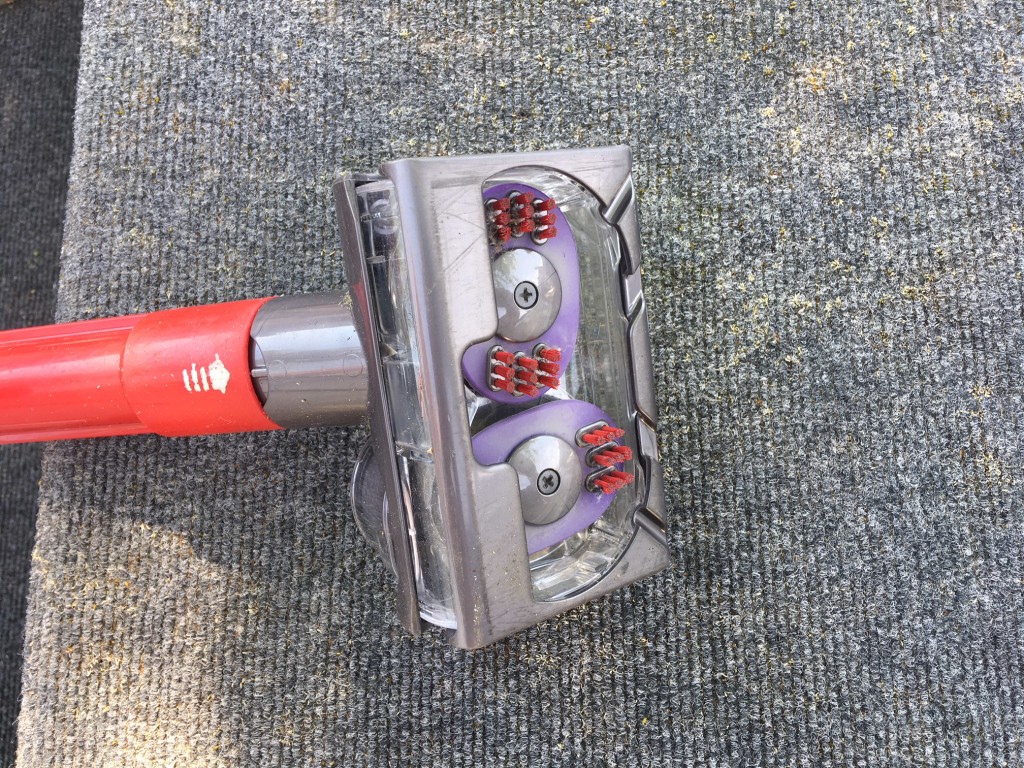 It really does work well, and it will get rid of the all but the most stubborn areas.
The bits that are really ingrained, or are at the edges where the vacuum can't get to, need to be treated in a different way, and for this I mix up a spray using a 50/50 mix of white vinegar and water, and completely soak the area with this vinegary goodness.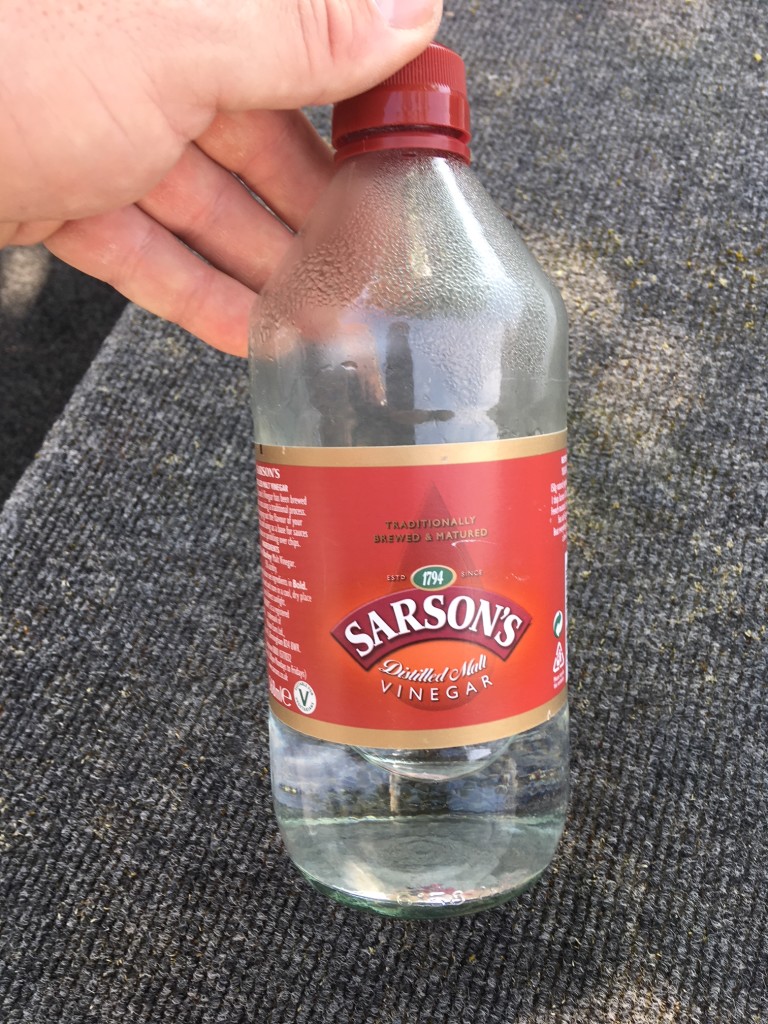 The acid in the mix kills off the moss and lichen, you need to leave it for about 10 – 20 mins then jet wash it off.
If you follow these steps, then it only takes about half hour to make your boat carpet look new again!