October 2014 Blog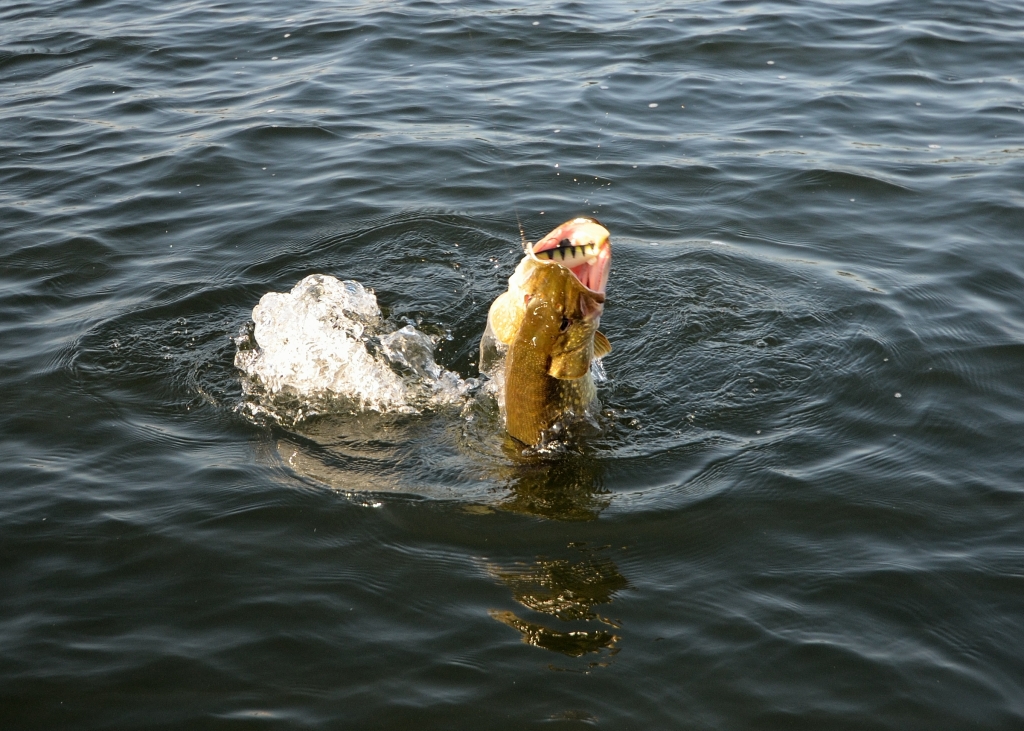 October was a very frustrating month to start with; though I did manage to pull some fish out of the bag to end with!
Two days on a trout water saw lots of little fish caught, but no big ones, and it wasn't through the lack of trying. We even managed to turn a few big fish – that followed lures right to the boat, but it was clear they weren't in a feeding mood. If they were I'd have had a few more twenties in the bag, that is for sure!
Pike act very differently when they follow lures like this, you can tell they aren't in a feeding mood, and there is very little you can do to make them take the lure. They will feed at some time, but you have to be there when they do, and it was clear we were there at the wrong time.
It can be quite tiring casting lures all day, it's not so bad if you are catching fish as I think you forget all the aches and pains, but, after two days I was getting fed up, and my feet were hurting from all the standing up (How people can lure fish sitting down is beyond me). So the following day I decided to have a break and headed to a different trout water – to do exactly the same thing!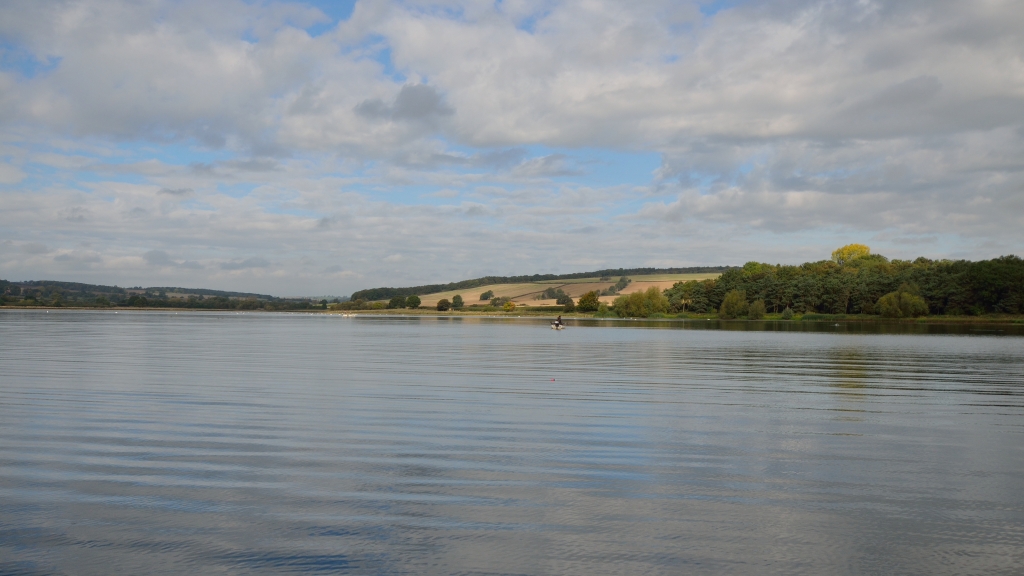 What an interesting day this was, and equally frustrating. I had been targeting this water for some time, but it was noticeable that the fish showed very distinct feeding times – there was a brief dawn one, but often you didn't get out in time for this as you had to wait for the boats to be ready. This meant when you did get out all you got was nips and follows for 30mins, then it would go dead. There was also a brief 30 min window in the evening, but you had to be on the right spot to capitalise on it, then rush back so as not to be told off getting back late. This crepuscular behaviour is often prevalent at this time of year, and more so if we have long periods of high pressure. It's just a case of being there at the right time, slogging away, or waiting for a change in the weather, to snap them out of this.
The weather had changed and there was a front coming in, making it quite windy, what this meant is that I could drift and cover a lot of water, which I did for most of the day. I did have an hour with some baits out around midday, to have a break, but it was obvious that most of the action was coming on lures. When I say action I only landed one fish, but nearly every drift I had a hit of some sort, I had a lot of nipped lures and fish that were only on for seconds, which told me that they were getting ready to feed, but not really up for it, and just going for the tail of the lures. I tried all the usual tricks such as using smaller lures, re-adjusting the stingers etc. in the end all that did was land me a small pike that was just hooked in the beak, confirming what I thought about them knocking the tails of the lures.
What was even worse was one of the fish that I had brieflyon felt to be a very good fish! If only!
I think if I had gone back the next day it might have been different, as they were certainly coming on the feed. Unfortunately I had a "Privileged Access" perch fishing event to go to, on yet another trout water!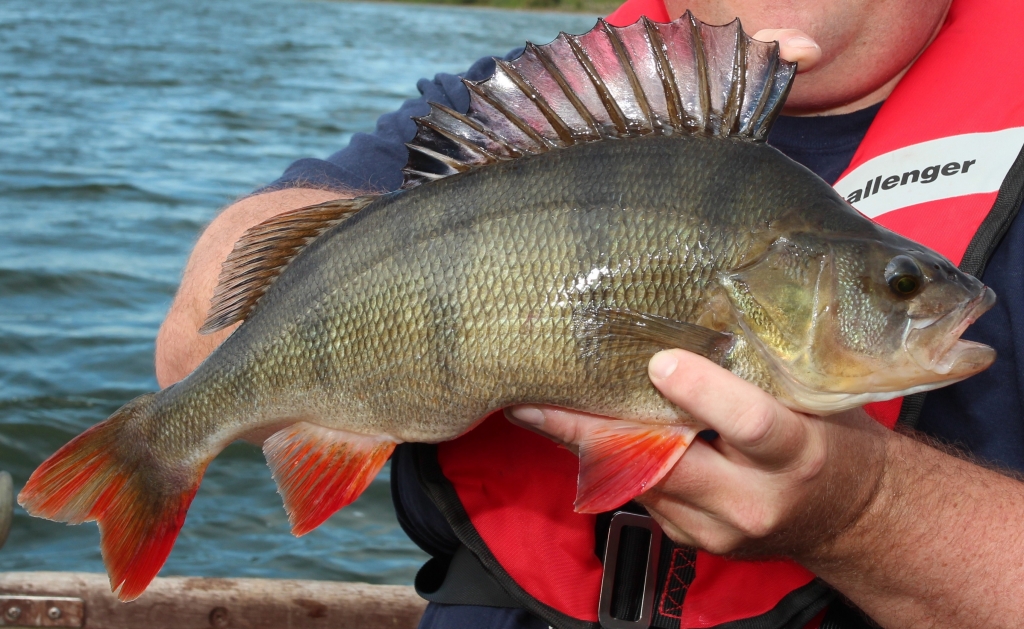 This coincided with gale force winds and heavy rain. Not the ideal perch fishing weather! And that proved to be the case – with just little fishing being caught. The water in question didn't really have a history of big perch, but sometimes you have to take a chance, as it had never been seriously fished before. I was with Ed Matthews and I think we covered a lot of potentially good areas, and we caught fish on drop shots and small shads, though we didn't have anything that big – with fish of around 2lb being the largest. But the weather was against us, and I would love to go back on a flat calm before I write this water off. What was strange is that the fish were very colour specific, in that anything green was like a fish magnet! All the other colours we tried were a waste of time. Perch can be like that, but as the water was quite coloured I wouldn't have expected it to see such defined feeding behaviour.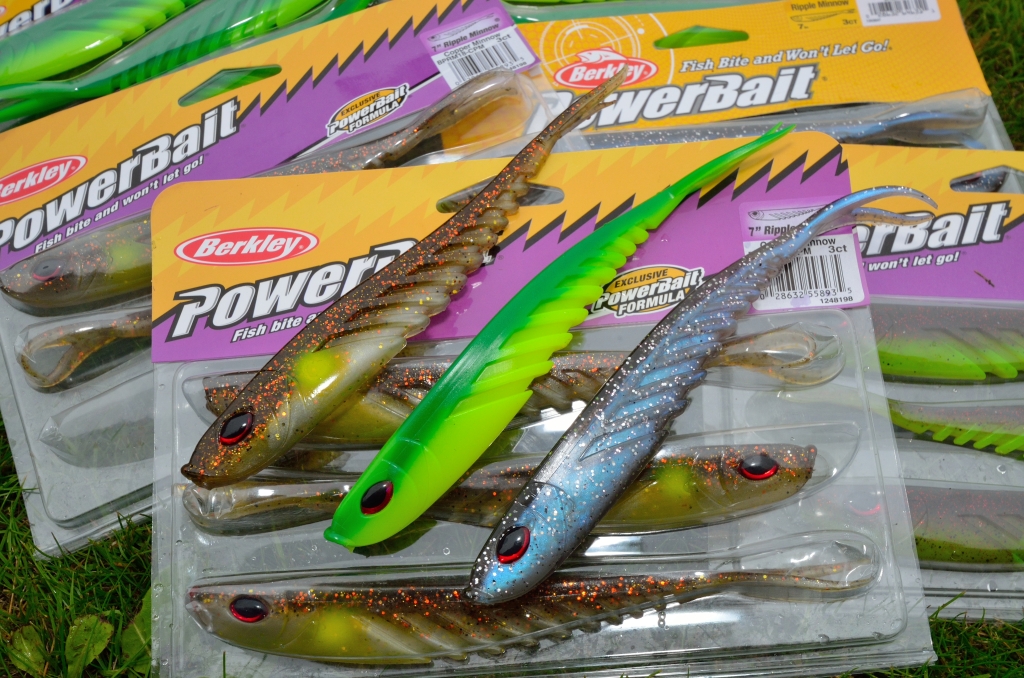 Chew Time! I'd been looking forward to getting back on Chew, in fact I think my enthusiasm was at an all-time high, especially after having a PB on the fly earlier in the year. Though to be fair I hadn't heard of much coming out after that, which could have been a good thing?
Anyway, I had two days on the bounce coming up – so it was dusting off the lure fishing gear and re-tackling all the deadbait rods. Opening day was a wash out. it rained all day and the winds were very strong as well, and I felt sorry for all the guys out there who were struggling away in the adverse weather. I remember looking out of the window while sorting my gear out, and seeing the trees at the back bent double and the rain coming horizontally, and thought to myself that I was glad I wasn't there today! A few fish did come out from the usual areas, but not many – though that is to be expected in those condition. Why is it every time you get tickets for Chew it is windy and raining?
The next day was my first day, and I was out with my friend Fletch. The plan was to get out first and head for one of the usual areas that produce at this time of year, plot up and put some deadbaits out and hope for some fish. Well we were third out, so not too bad. In all fairness I don't think many of the others were in that much of the rush  -after being soaked the day before for very few fish, and most were quite understandably having a good breakfast and drying off before starting again.
As we motored down the lake to one of the big bays I noticed the first two boats anchoring up quite close in along Morton bank, maybe they knew something I didn't? But while I was thinking about joining them a massive pike rolled on the surface right next to the boat! That was good enough for me, and we dropped anchor straight away. I set the rods up and quickly cast mine right to where the fish rolled. The second was cast in the direction it looked to be moving. Fletch cast his rods slightly further past it, and dropped the other on the other side of the boat – to cover as much water as possible.
I sat down to put the deadbaits back in the cool bag and my ratchet screamed on one of the multipliers, catching me by surprise! I picked the rod up in a panic and struck into a fish that had taken the second bait I had cast in. I bullied the fish in and quickly it was in the net. Like all Chew fish it fooled me, I thought it was about 18lbs and wasn't even going to photo it until I lifted it into the sladle and felt its true weight! 23lbs! Nice start, we can go home now, I thought.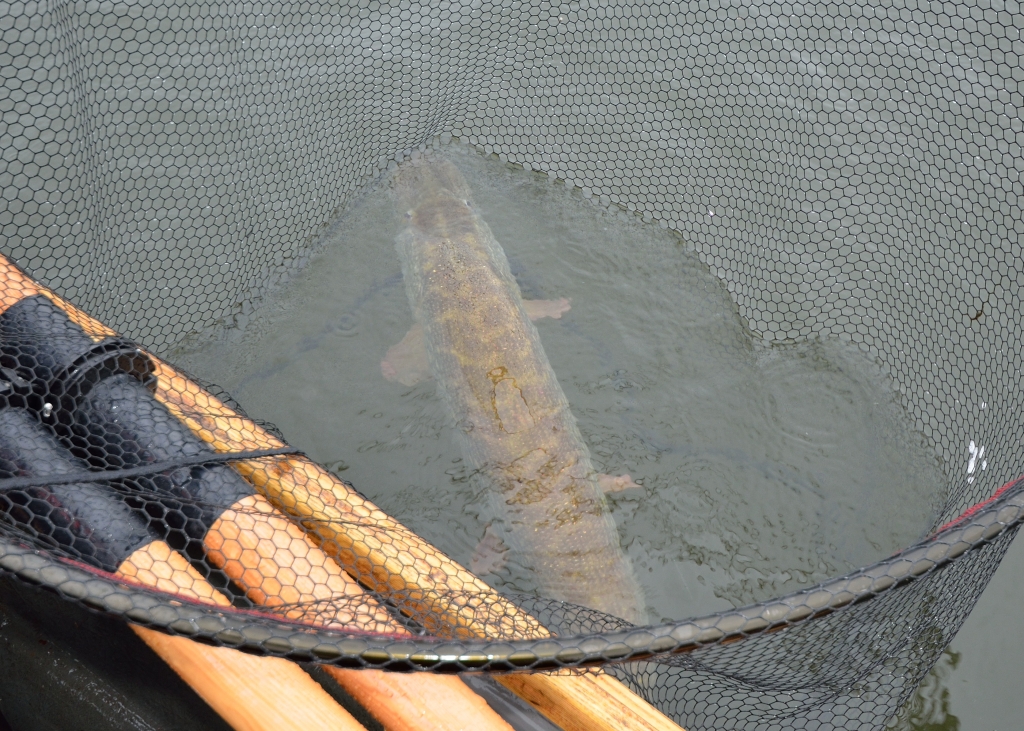 I re-baited and cast the rig back to the same spot hoping that it wasn't a fluke, it certainly wasn't the fish I'd seen roll earlier, as that was significantly bigger, so maybe that was still about.
About an hour later the same float twitched, I'd put some chop around it with the aid of a spomb and sometimes the pike don't move the float much when you do this so I watched it to make sure I wasn't imagining anything, I wasn't, the float was break-dancing – doing the turtle on the surface. I didn't want to have a deep hooked fish so I wound down and quite expertly pulled the hooks out of a fish! It felt heavy as well! I couldn't been too disappointed as I'd already had a 20, but I was annoyed!
You never want to miss a fish at Chew! It makes you feel sick.
I cast back out and then the heavens opened. Luckily we'd come prepared for a wet day and huddled under our gold umbrellas like a couple of gnomes. We briefly got excited when Fletch had a run – which turned out to have dropped the bait when he wound down. Other than that the swim had gone dead, looking over I saw some of the boats moored in the shallows having a few fish, and got itchy feet and decided to move. Putting the umbrella away I went to wind the rods in and another big pike rolled right by my float! Maybe I should stay for a bit? So it was back under the umbrella and sit and wait, which is very difficult for me to do. Which, I think comes from my lure fishing background, I hardly ever fish a swim for over an hour and prefer to drop on a few "known" spots during the day. But when you have fish near you it would be crazy to move off them, so we hunkered down and waited.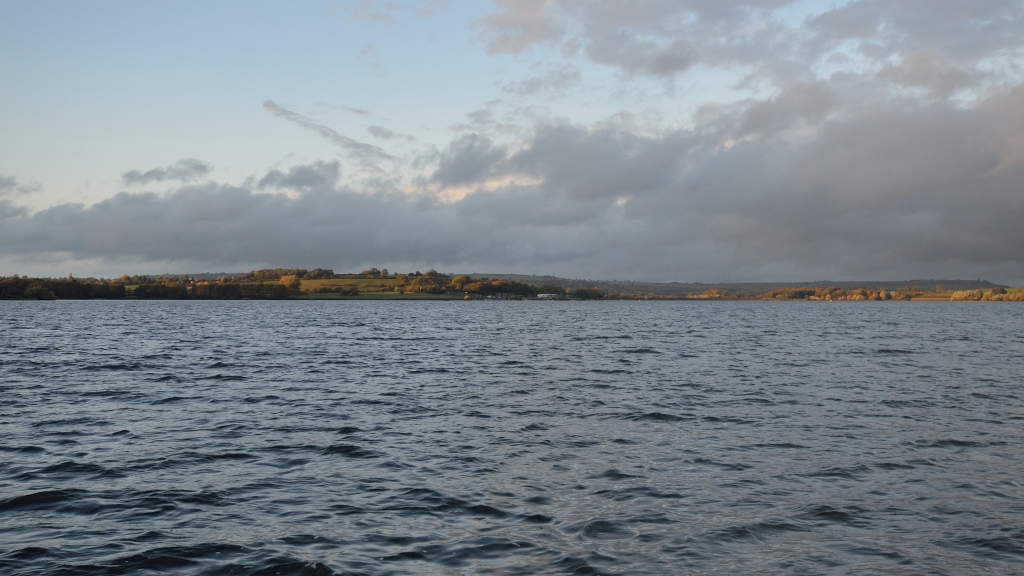 A couple of hours later the rain stopped and the sun came out slightly, I put my umbrella away expecting a take  - as this can happen when the light levels change quickly like this. I put the umbrella down and looked up to see the same float sliding off! Brilliant! I picked the rod up, wound down, and struck to feel a good fish thumping away on the end. This is more like it! I brought the fish to the boat quickly and it plunged down under the boat giving a good account for itself, before popping up on the surface ready to be netted, which Fletch did the first time.
This was a proper Chew fish, thick and mean and at 26.06lb quite welcome, putting me nicely on track for the season – with four twenties so far.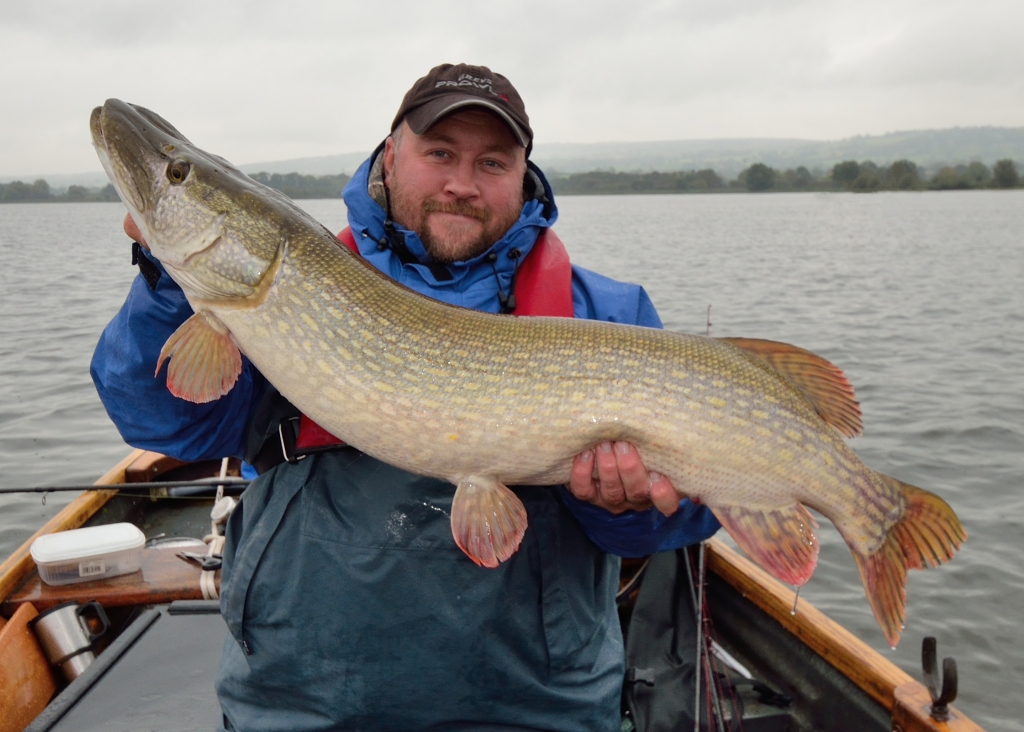 It was noticeable that all the takes I had come from the same spot, and though Fletch had some indication on one rod he hadn't landed anything yet so in an unprecedented act of kindness I cast his rod into the going spot, and whacked mine in a completely random direction.
It wasn't long before his float was whizzing around on the surface, I quickly wound my rods in to get them out the way as Fletch wound down and pulled into his fish. I could tell from the angle of the line that it looked to be heading for the rear anchor rope, and as Fletch tried to pull it away I could see the rope flexing at the back of the boat, oh no! I quickly pulled the rope up and could feel the fish had attached itself to it. Luckily we managed to net the fish, anchor and tangled rig in a oner, I don't know how, and it's an unusual feeling to have an anchor in your net! It wasn't a massive fish, but Fletch was happy as he'd kept his record of never blanking at Chew.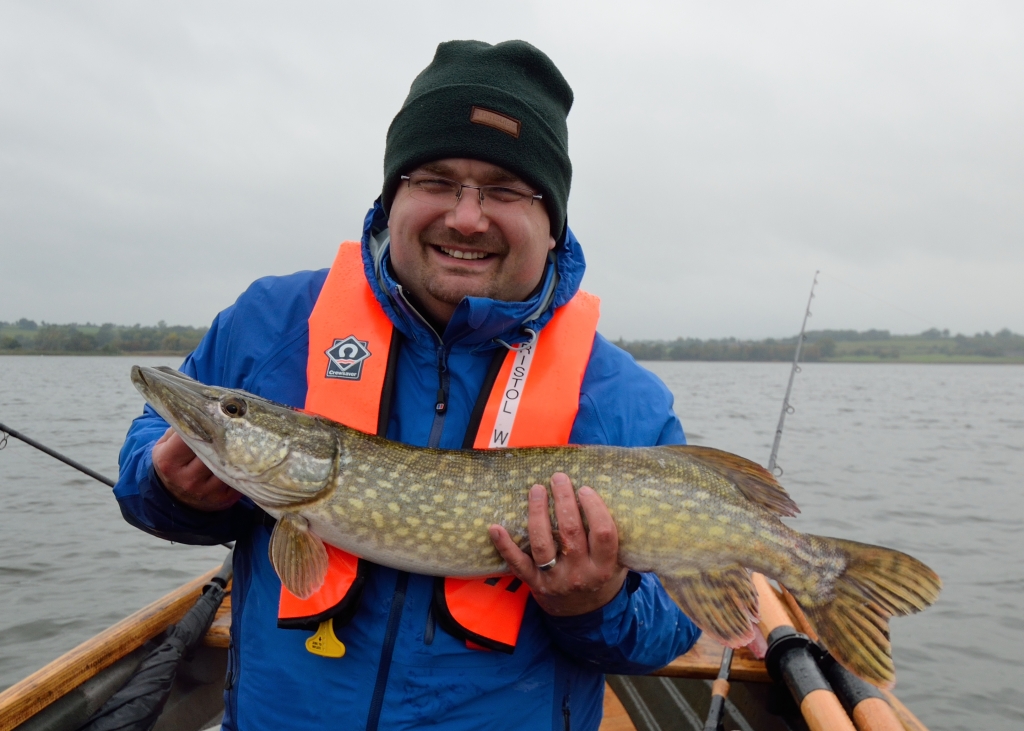 After this it went dead, looking around no one was catching, and it was like this for the next couple of hours. I was sure there were still some pike in the area though, as occasionally I would see one roll. I was convinced that I would pick fish up on lures if I could cover them, but, by this time I was blockaded in with other boats, this happens at Chew and you just have to put up with it. The lure- fishing bug was creeping back at me though, so I decided to wind in one of my baits and cast around the boat.
I clipped on a new ripple shad in horrendous bright fluoro yellow colour and banged it out. Why bright yellow? Well, sometimes you can get a pike to hit a lure when it isn't feeding, and for some reason at times like this I have found bright yellow or bright green to be the colour to get them to do this.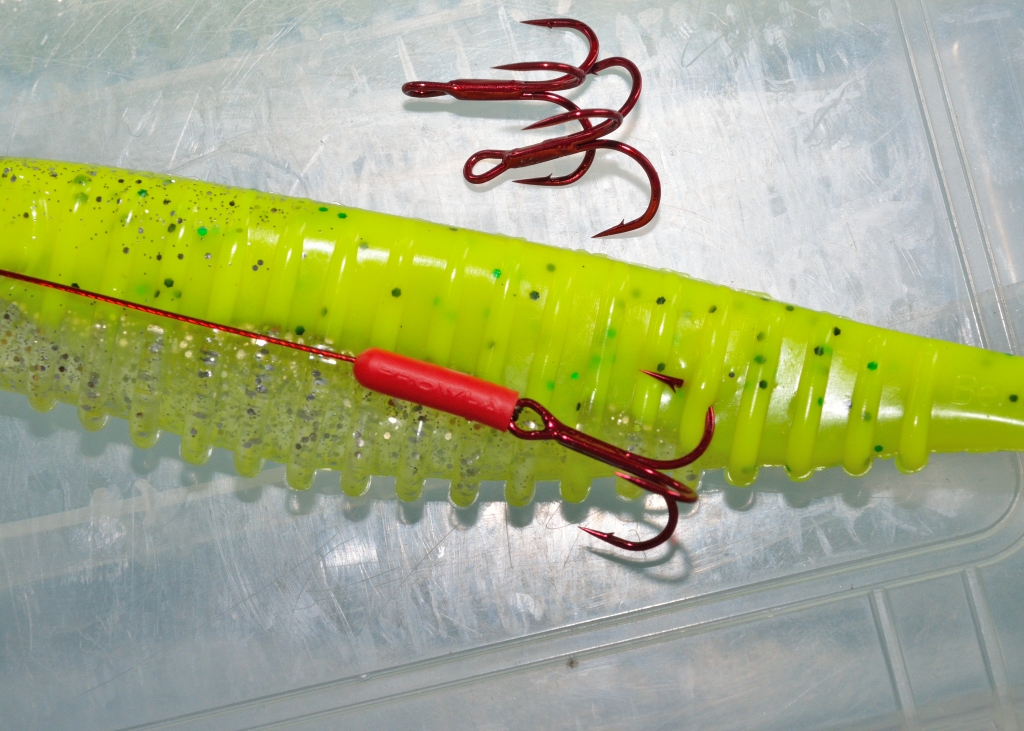 Second cast in, in-between stationary floats something hit me like a train, nearly pulling the rod from my hand as I crept the lure along the bottom. I struck into the fish and felt a heavy fish on the end.
Then it all went slack! Very slack! What on earth? Did I get bitten off? How did that happen, I cranked the line back in the titanium trace was still there, but no lure! I brought it in to find the snap lock had broken! Not opened up, broken!
I have never had that happen to me before, and out of all the places for one to go it had to be at Chew! 
I re-rigged and angrily cast around the boat for the next hour, with nothing to show for my efforts, and that was it for the day! On one hand I was happy for the two twenties (who wouldn't be?) but I was annoyed at losing those two fish! Chew doesn't throw up its fish as easily as most think, but I still had another day left.
The next day I was back out with Paul Garner, and we went straight to the same spot and I blanked!
Chew is funny like that, one day it gives – and then the next, it kicks you in the obvious!
Articles this month;
Anglers Mail 21/10/14 – Cover
Anglers Mail 21/10/14 – Answers – catch your first Pike of the season