JRC – Extreme Bedchair Review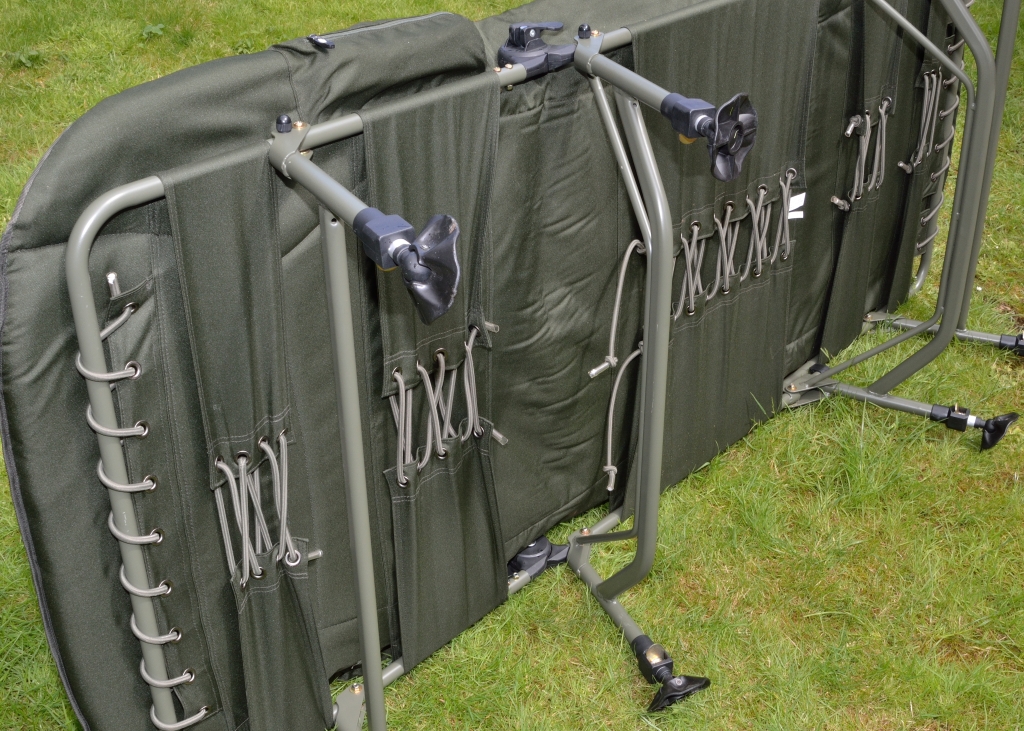 I don't do that much night fishing anymore, with the exception of Eels and Catfish there really isn't that much need, unless you really enjoy it, of course.  However, at the end of last season I decided to upgrade my bivvy and bedchair combination. Getting rid of the old, beaten and slightly bent, bedchair was a hard thing to do. However, when my brand new JRC Extreme bedchair arrived I was glad I did! Not only is it significantly lighter at only 12.5kg – it is by far the most comfy bedchair I have ever been on!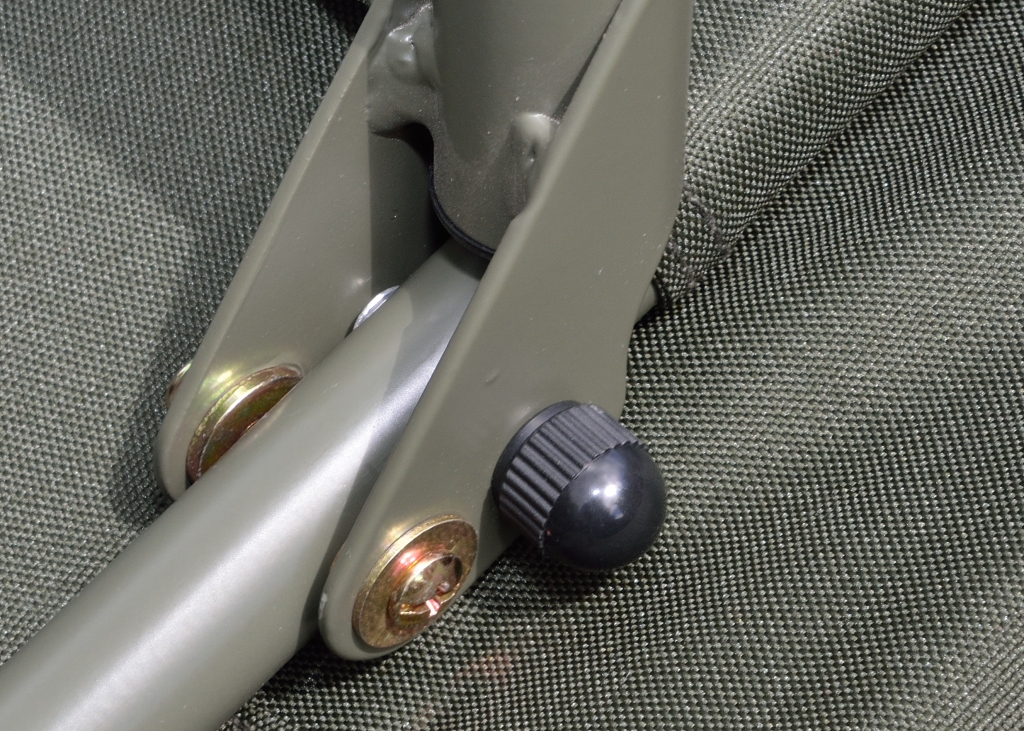 I got the four- legged version, which is rated for a massive 170kg so it can suit even the biggest units out there. The legs lock out with little push- button clips which prevents them sliding back, which can be a problem on other chairs. The feet are massive which distributes the weight evenly, and prevents the chair "sinking" into soft ground. All the legs are adjustable with push-lock systems – that are standard for anyone that has used a JRC chair before.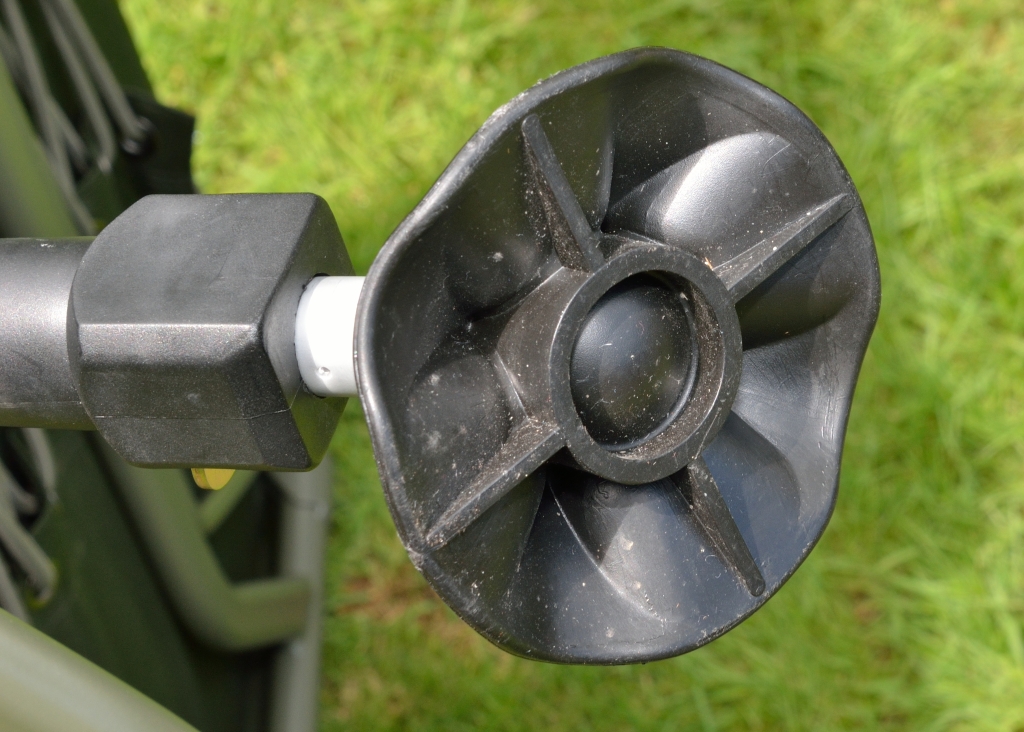 The ratchet system that is used for reclining the chair is a bit different from normal, In that it works with a lever lock, this locks the ratchet tightly and although you can have it at various angles. As it's a bed chair I nearly always use it flat, and this is where this bedchair stands out, you can have it totally flat! This makes a massive difference when trying to get comfortable at night.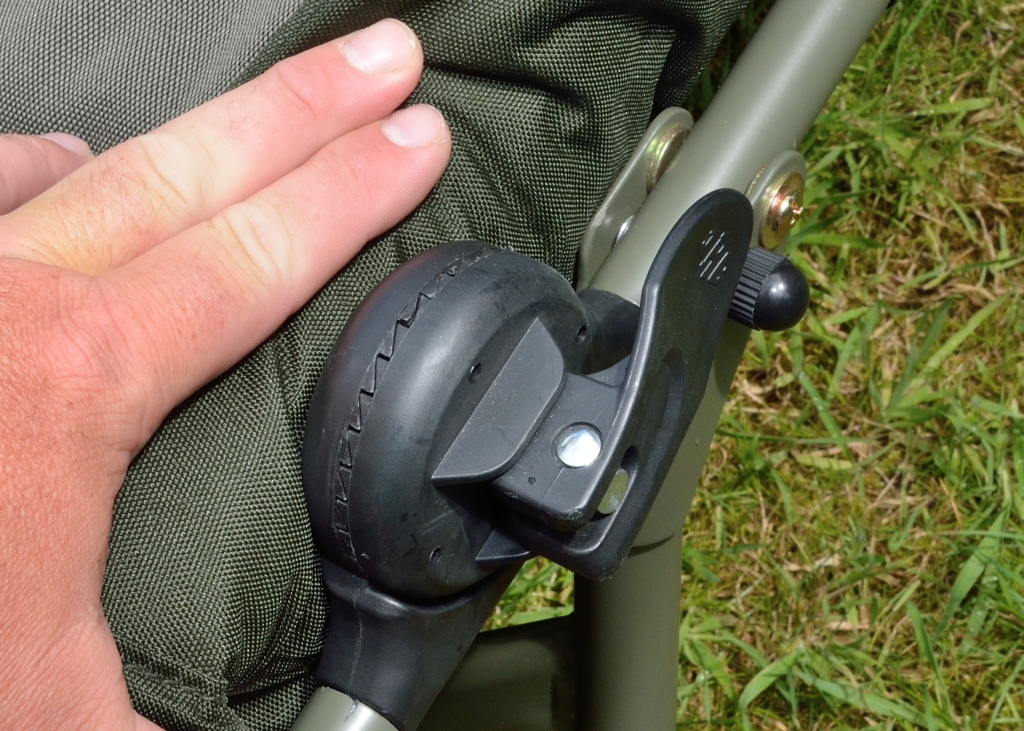 The chair is padded all the way around and the padding overlaps the frame significantly, it is also comfortably thick – so that even if your leg or arms are resting on the frame you really can't feel it that much. The major thing that really adds to the comfort of the chair is that the middle of it is made of memory foam! This at first seems a little indulgent for smelly pike anglers, but it really is nice! Not only does it act like memory foam should do, but it also provides good insulation from underneath so no more cold backs in the morning.  
There is a little pocket on either side of the chair that is about the right size for a phone, which is quite useful and prevents you lying on them in the night.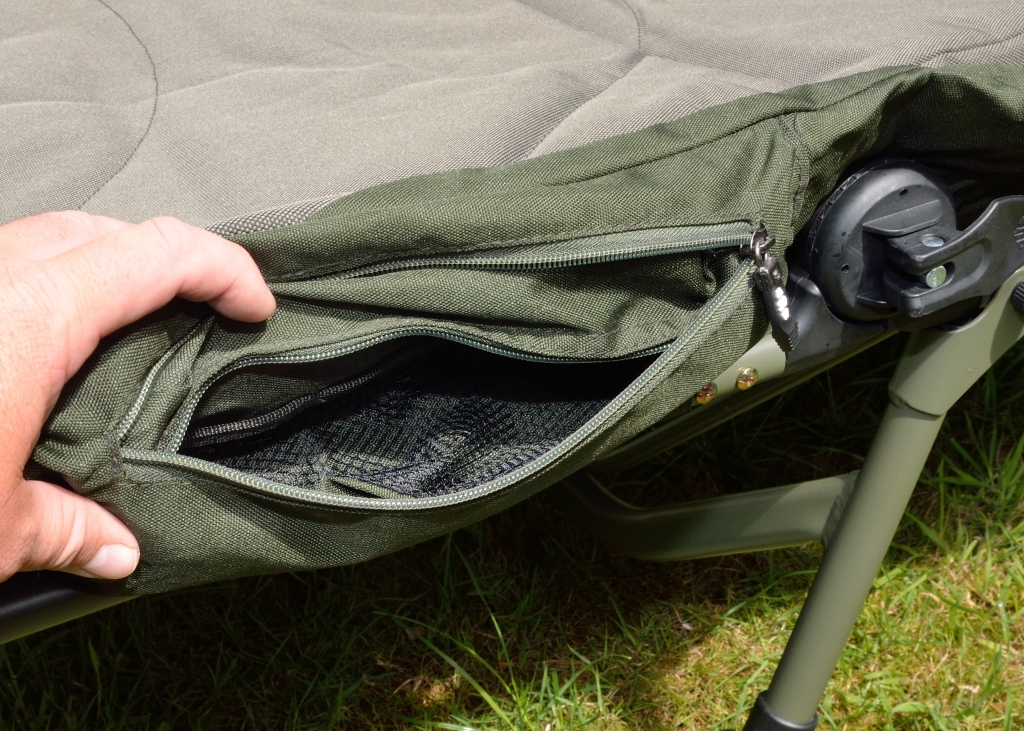 At RRP of £225 it is not the cheapest bedchair on the market, but if you want a chair that is comfortable and solid then this is the one for you.