October 2012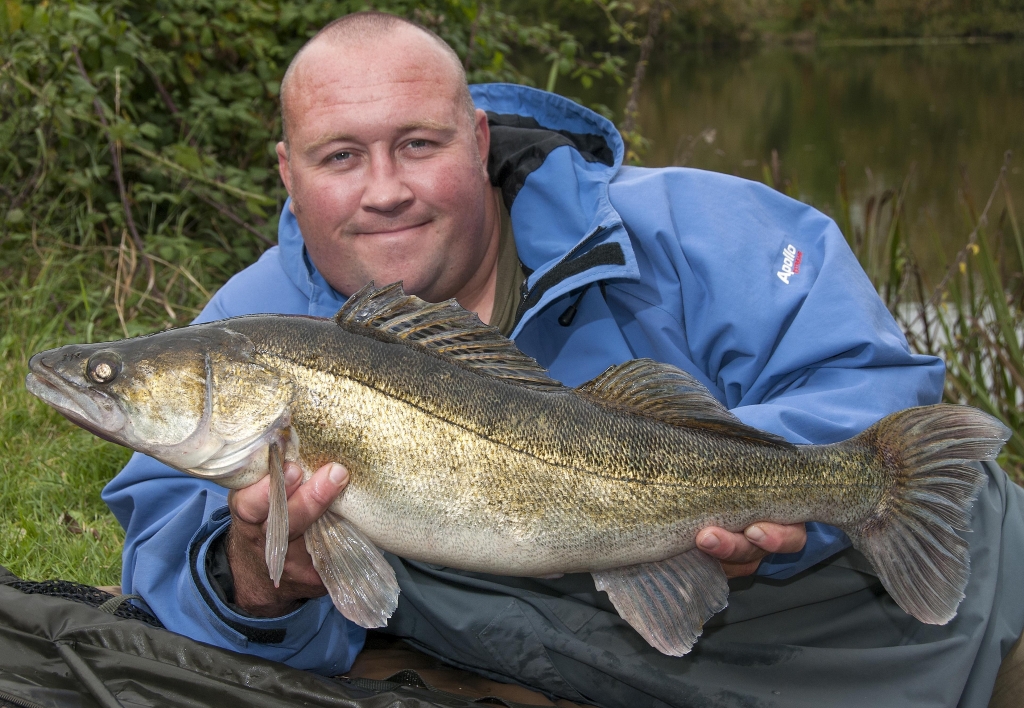 First port of call for October was a photo shoot for the Angler's Mail, on a little lake that I have access to in the Fens, I was accompanied by possibly the best photographer in the fishing business, Roy Westwood. We were shooting for a feature on "How to catch your first pike," and getting a few additional shots for future issues. The pike weren't that forthcoming, but I did manage one low double that was suitable for some shots. With all the static shots done, just as we were about to call it a day, I had a violent take on a float- fished smelt, which turned out to be a cracking zander of just over 9lbs- quite a specimen from the water and my first on El Smelto!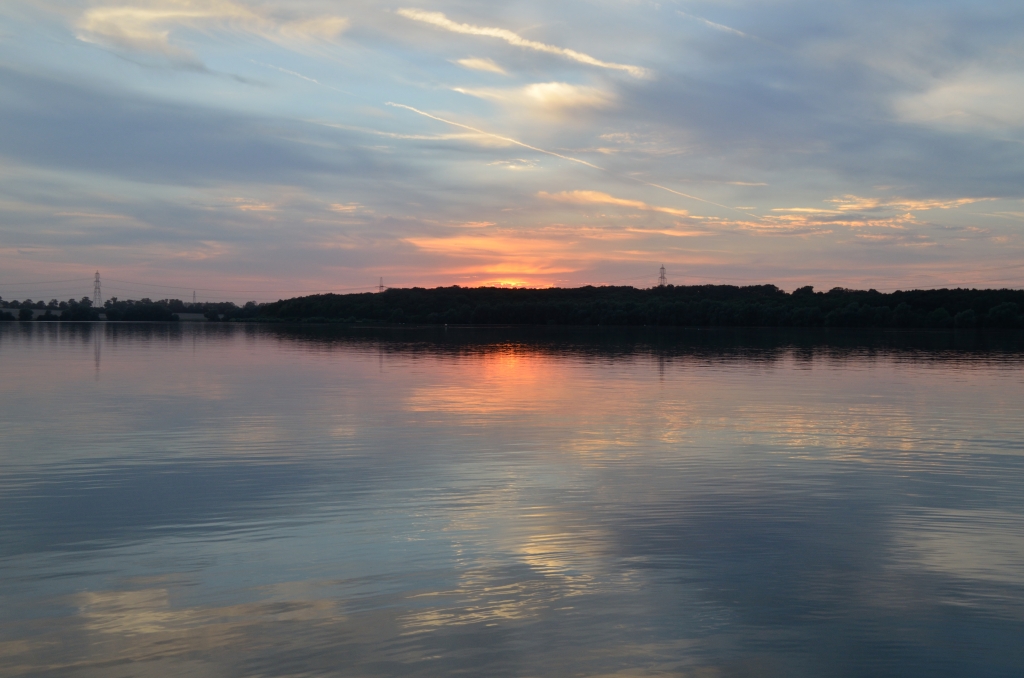 The rest of October saw me back on Grafham, reports were that the fishing had been hard, with very little pike activity, the zander fishing had been good for numbers, but not for large fish, which I found a bit worrying, but it was still very early in the season and from experience the big zander don't show until it starts to get really cold and they move back to their usual spots (which I have on my GPS!)
While the water is still warm I think they are a lot more spread out. Yes, a few big ones get caught, but you usually get plagued with little fish in the 7 – 9 lb bracket.
While this may be fun, it's not what I go to Grafham for.
I also think that a lot of anglers on there actively hinder themselves in catching big zander by using Jigs that are too small, most of my 15lb+ fish have come on Jigs that are 6" or over. By using smaller lures, you probably get more hits, but are you really going to stir that big girl up?
Of course, using big lures doesn't necessarily mean you will catch bigger fish, but I think the bigger profile stands out more, and thus can make a lethargic fish take interest.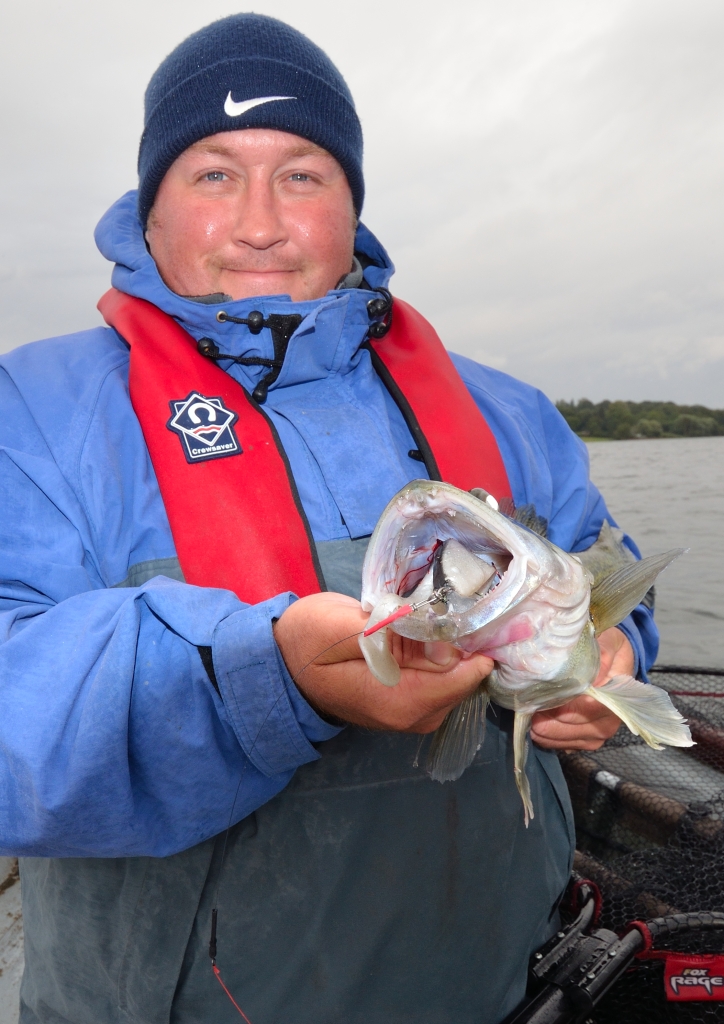 Anyway, as reports were one or two hits on jigs each day, with the average size being 6lbs, I thought I would give the Zander angling a miss and try for some of the big perch that are also present in there. Drop-shotting is the way to catch these, it really is "the" method for perch, they love it, so much that I'd be quite confident to put it up against any other perch fishing method on the day.
I managed a few fish fishing on the shadow side of some artificial structure near the north shore, nothing massive, most were between 2lb and 3lbs, with the largest being 31/2lbs, but good fun on a light drop-shotting rod.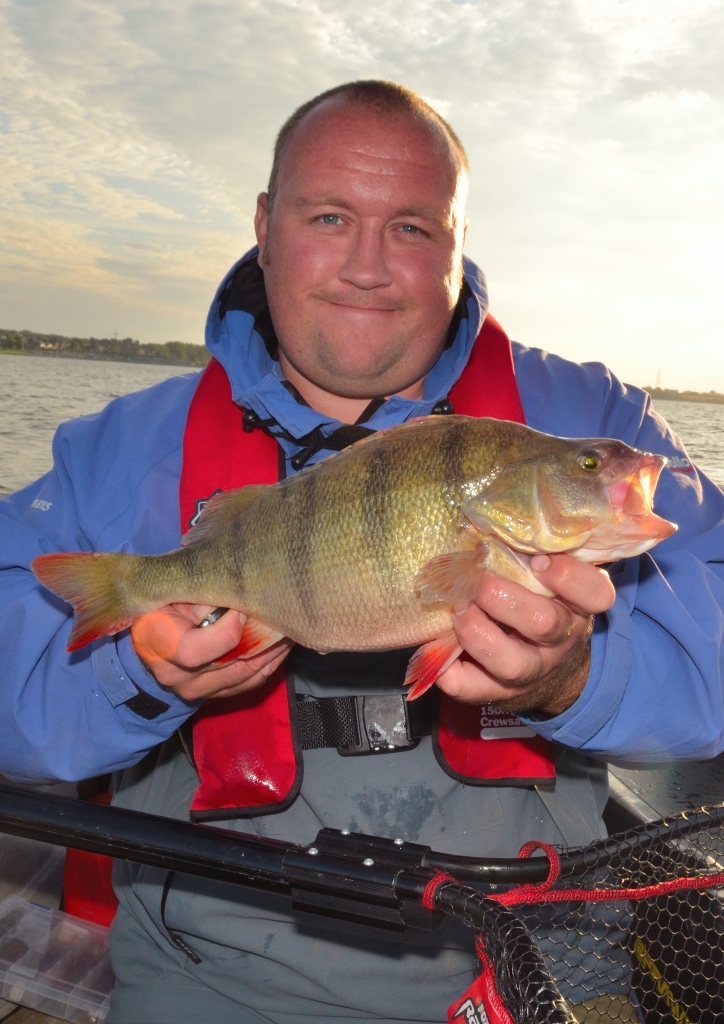 Another trip to Grafham later in the week saw a few decent zander to the boat, it was noticeable that, for whatever reason, the zander were migrating down towards the north tower at the end of the day, and it had become so predicable that you could find several boats jigging around there at last knockings, trying for them. On this day Nigel Savage was busily thrashing the water to a foam with his pike flies, trying to pick one up next to the tower – when I rocked up in the boat. I took great pleasure in catching three and losing two in the next five casts- right in front of him! Just over 9lbs was the largest fish, and then I got carried away and had to return to the jetty late, and was severely berated by the wardens much to Nigel's amusement!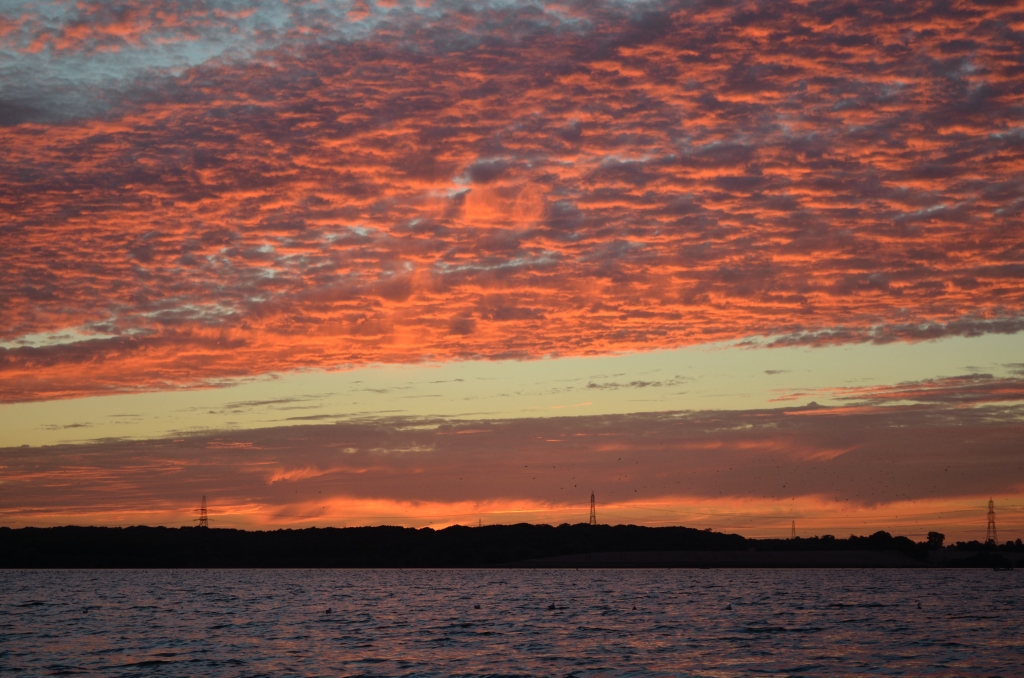 Chew was calling next, and I had a day afloat with Andrew Fletcher, reports again were that Chew was fishing poorly, with either jacks or blanks coming to most anglers. Yes, there were a good fish coming out each day, but these were very localised and generally coming from one area near Stratford's.
The plan was to be the first boat out, head up to Stratfords, find the weed line and soak some deadbaits for the day. As it turns out, that was everyone else's plan as well!
We didn't blank, we had a stream of jacks to the boat, it got quite annoying in the end, every time the float twitches on Chew, so do I, as it could be a massive fish, and it's a real disappointment when you crank a jack in.
The amount of jacks was very worrying in my eyes, as any pike angler knows, if you start catching a lot of jacks, it's often a sign that the big fish have died off.
Only time will tell, let's hope not!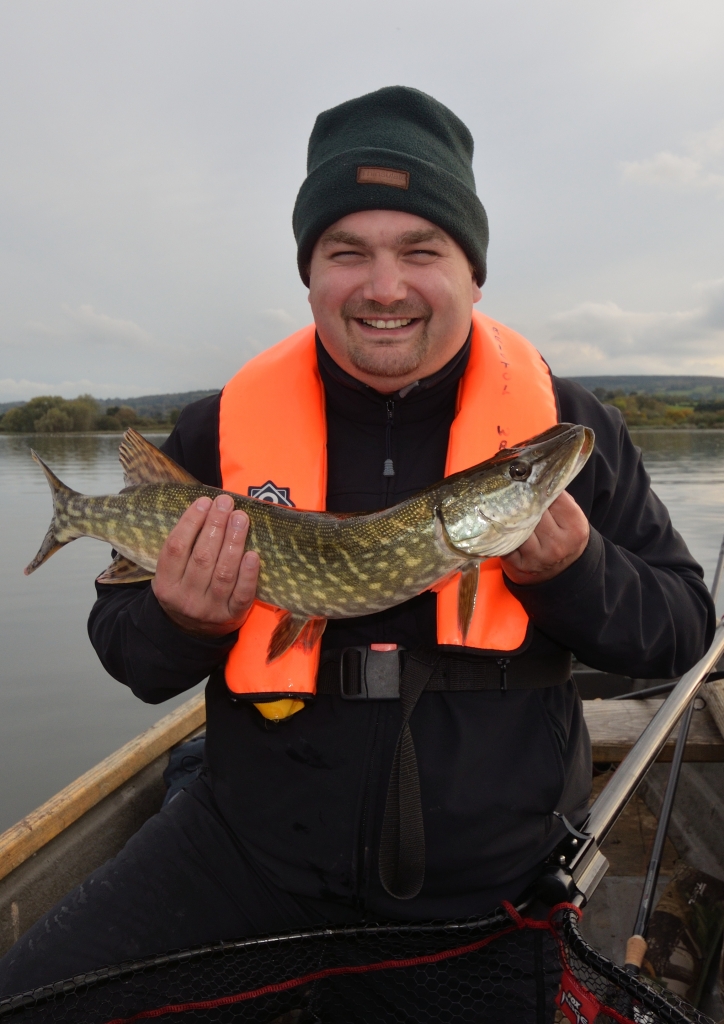 Paul Gardner and I then had a couple of trips to Rutland. Sometimes Rutland can be a good water, but you really need to know the spots on there, and the fish can move around a lot, especially if they have been hooked a few times.
Replicants and Castaic lures were again the order of the day, with the brighter colours working the best, we had a fair few fish, but nothing spectacular, the largest around 15lbs, it was interesting that most fish were caught after we had anchored in the spot for a while. We were getting follows drifting and casting lures, but the fish just weren't having it.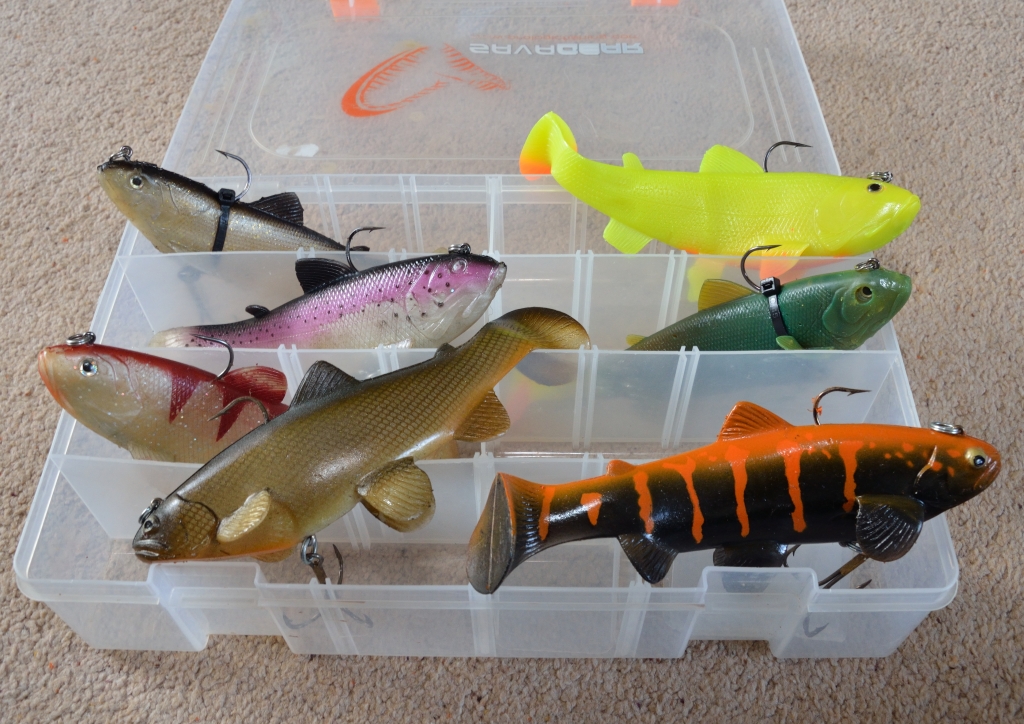 When you are anchored up, the lures are presented differently, normally slower and you can keep the lure down in the water, I think this is why anchoring worked that day, or it could have been that we bored them out by repeatedly casting over their heads!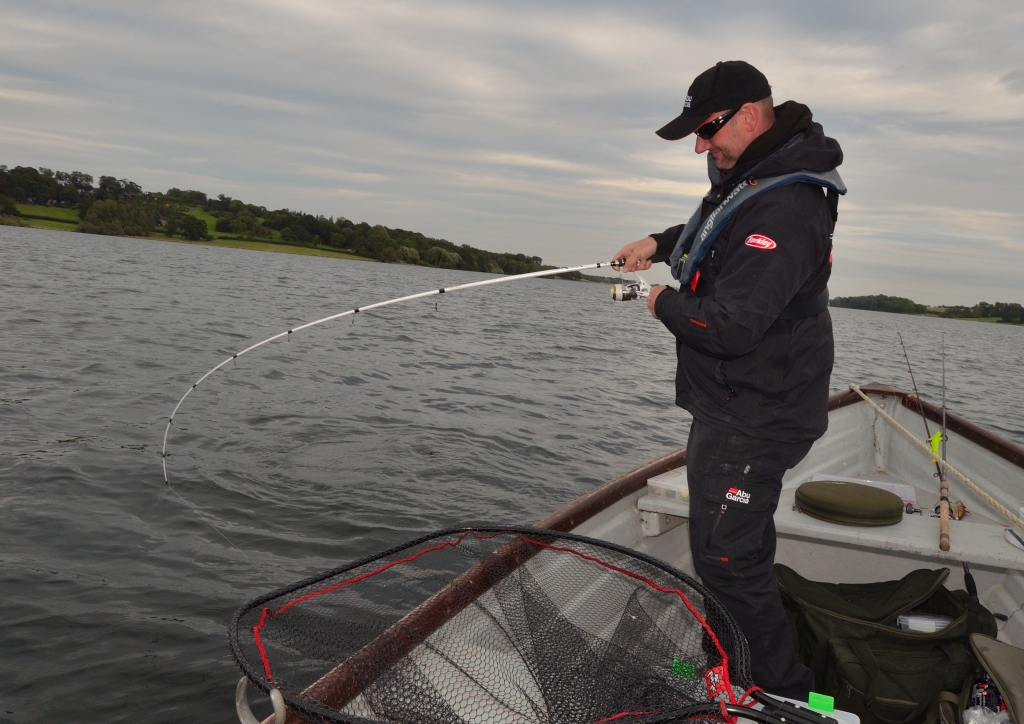 Other than that I had couple of trips to the upper Wye, saw little result, more to get some photos for my column in the Mail than for the fishing. One thing I have learned about the Wye, and it goes for most spate rivers really, is that you really need to hit the river when it's right. So it helps being local, but someday I'll get a biggie out of there I'm sure.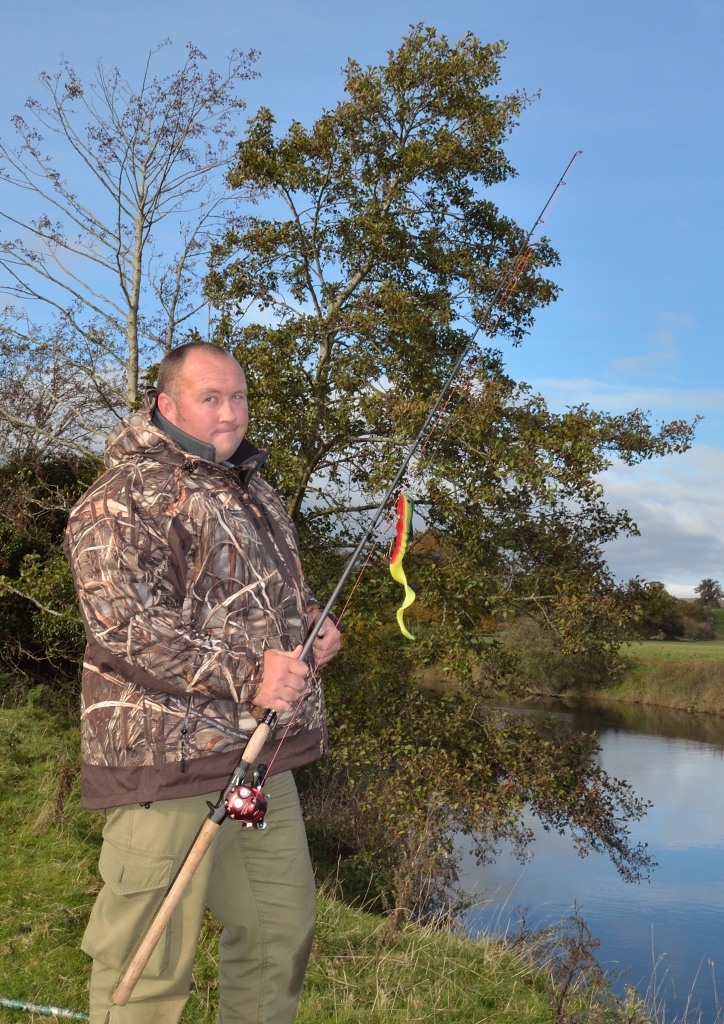 Press articles this month include:
Catch your first pike – All Answers – Anglers Mail 30th Oct 2012
Into to Jerk-baiting – On Coarse – Greys online Ezine -Oct 2012