November 2012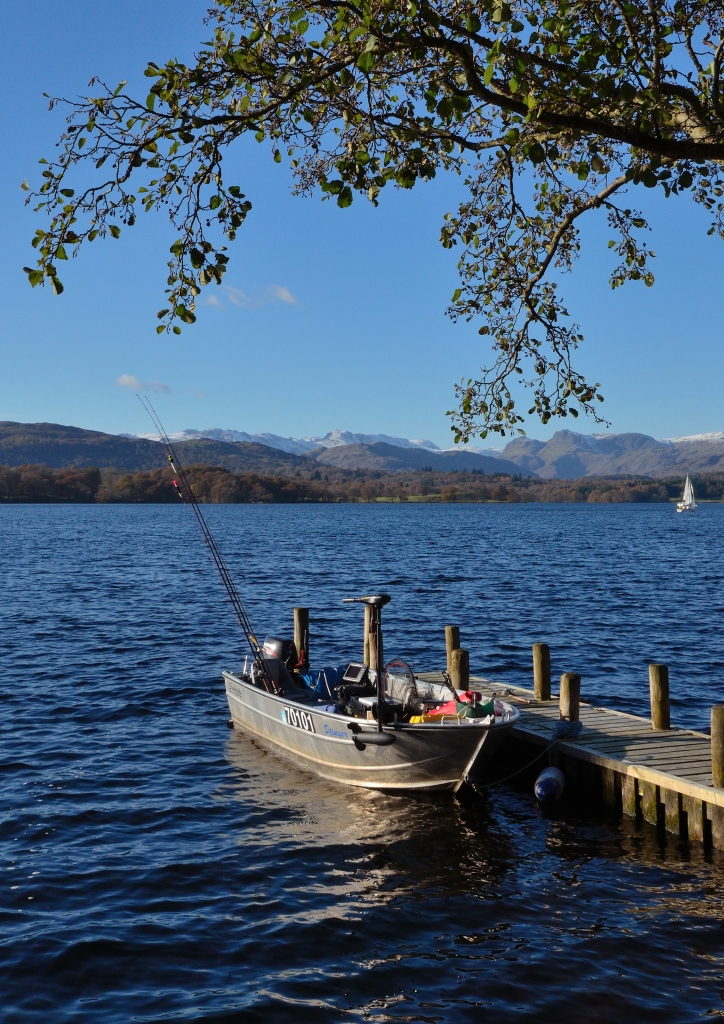 November started off slowly with a week up in the Lake District. Now I love going up there, the scenery is great, the access to the lakes are great, the fishing … well it's been good for me in the past- but in the last few years it's been worse than Chew!
Why is this? I don't know for sure, but I do know that last year out of the 5 doubles that I managed four of them had traces in them! I know a few other anglers that had found the same, surely this doesn't bode well.
The good thing about going up to the Lake District for me is that if the weather is rubbish, like it is the majority of the time I go! It's not a problem as I can sit in the cottage and catch up on my writing and photo editing!
This time I managed to get out for four days, it was lovely crisp cold weather, with snow on the hills, and everywhere I tried looked good, but, only catching four fish all below 10lbs was what I had to show for it! Maybe I'll try again in the New Year.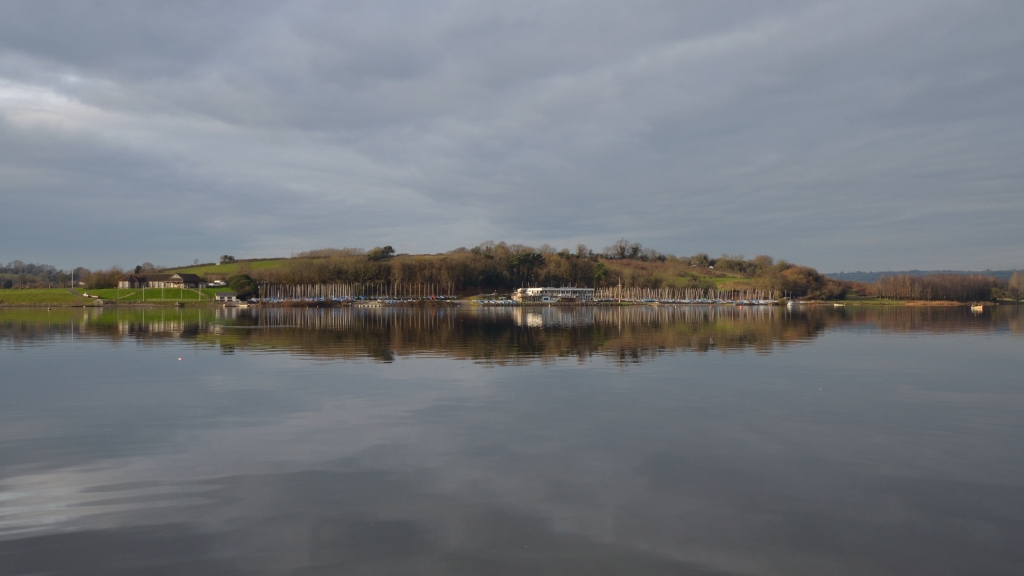 On returning I had an email from my mate Alan Buckingham, he had a boat space for the opening day on Chew and the following Wednesday and did I want to join him?
I didn't need asking twice and I had a boat booked on the Friday as well, so soon had my gear sorted and was flying down the M5 towards Chew.
Now, like everywhere at the moment, Chew hadn't been fishing well, but I think there is always the chance of a biggie from there. I haven't had one, though not for the lack of trying. The rain was terrible heading down, with floods and Chew Stoke had received a lot of it. Would it affect the fishing? Only time would tell.
Anyway, I met Alan in the car park and somehow, I don't know how, we were the first boat out and had our pick of spots, so we headed to "Waynes World" if you don't know where that is, I'm not telling you. If you do know where that it, it was crap anyway, so we moved several time, dunking all manner of bait box deadbaits, in every likely area, to no avail.
It was noticeable that not all the boats had gone out. Anglers are a fickle bunch and if the water's not fishing some just don't bother. I always look on the bright side, and think you only have to get one bite on Chew to change the face of pike fishing history!
Alan had a jack and a low double- from what I remember, I remember blanking all day!
As half of the boats had not gone out we thought we would be cheeky and asked if there were any cancellations for the next day, luckily we got one thanks to Gary Knowles. Now, if anglers like Knowlesy aren't going, it looks bad.
Well Gary, you didn't miss anything as I blanked again that day!
Wednesday came and went, and I blanked.
Thursday I was glad to get back to work.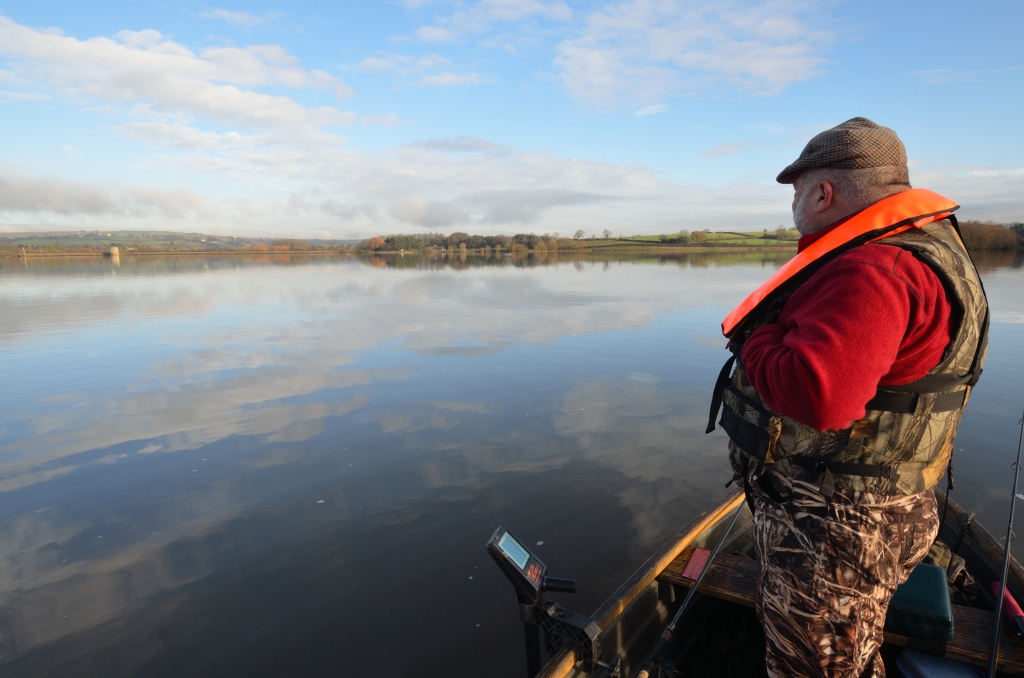 Friday I was joined on the boat by Paul Garner, we both blanked.
To rub salt into the wound, we missed our breakfasts- normally at Chew it's all very civilized, you can go into the café and order your food while you wait for the boats to be prepped and cleaned. Today, though, the boats were ready before the café even opened, causing two very hungry anglers to rush about in eagerness to get out, in hindsight we should have stayed in the warm, because being out early didn't make any difference. Thanks to Leighton for pointing out that the boats were ready to go out.
Four days of blanks on Chew! Maybe I should pack this fishing lark in!
There have been lots of blanks on Chew lately, and in the last few years this was almost unheard of, on most days you could look around at some point and see some one catching a fish, which begs the question, what's happened?
A few suggestions:
- A lot of the pike have died?
- A lot of pike have been removed?
- The same stock of pike is present, but they are full of trout (more have been stocked this year)
- Flood water has put them off?
- It's the natural peak and trough of a trout water.
Either way it's not been the same water it was last year. My concerns are that there seems to be a whole year group loss- in that only jacks or 20lb fish were being caught. Natural mortality doesn't work like that.
Will I be back next year?
Of course (assuming I can get tickets- with the planned phone ticket booking fiasco)
As for Paul I think he had the best idea though at £70 for a boat its quite an expensive bed!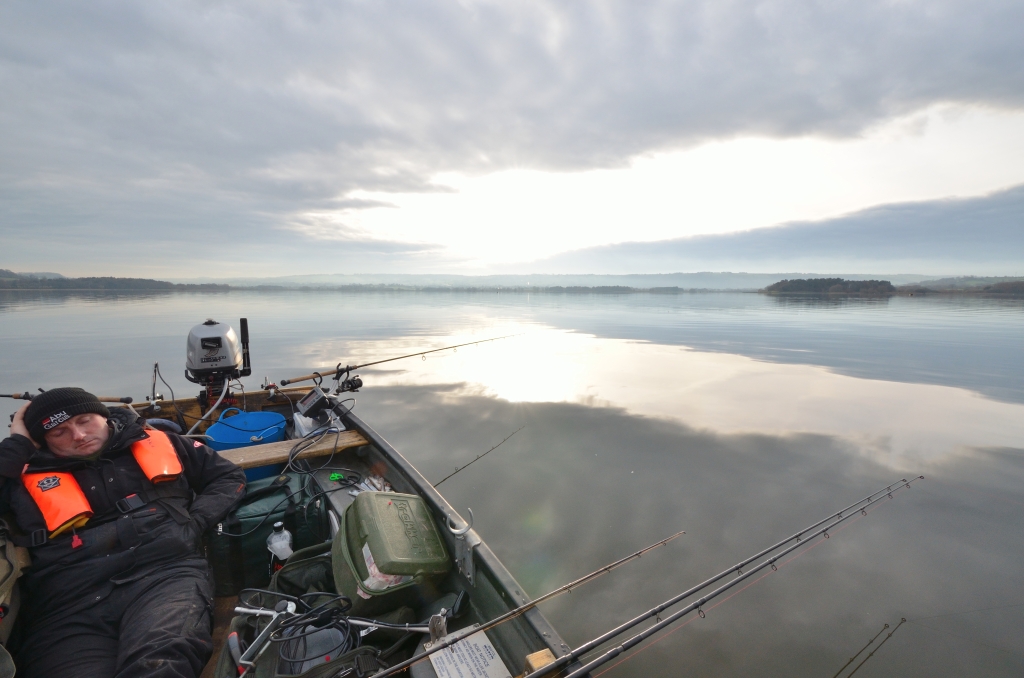 The next trip out was again with Paul, this time he had tricked me into going to Farmoor reservoir, I don't know how he did it, and in the end I even recall it being my choice to go, but I must have been tricked or drugged or something.
Farmoor has a tremendous reputation in pike angling… none of it good though.
It's a lovely picturesque place… well no, it's just a concrete bowl in the middle of the Oxford countryside. It's stuffed with pike .. so Thames Water will have you believe.! In reality, in the last two years of trials, only two pike have come out.. both to Paul!
Though in fairness to the place, one of those pike was 30+ and it has the potential of doing another big fish as we all know that lots of food (trout) and low stock density of pike produce big fish.
Anyway it couldn't be any worse blanking there than blanking on Chew, so I set out at ridiculous o'clock to meet Paul at the gates for 8am. The next few hours were spent slowly drifting and casting various lures around the north shore, which is always a good starting point on any large water for pike, but nothing. We moved back up to the other end of the lake and there was a small area where loads of birds were working, and I could almost feel a fish coming on, as soon as I said this Paul struck into a fish that he was convinced was a trout until it tried to get under the boat. Eventually he managed to bully the rarest fish of all, a Farmoor pike, into the net. It wasn't massive, around 14lb,but it really was a stunner.
Needless to say I blanked again, we covered a lot of water, casting lures all day, I just don't think there are many pike in the place, either that or you need to be called Paul to catch one!
On returning to the jetty (we were late as usual), the warden nearly fainted when we told him we had caught one! He went on to say that no one had caught anything from there this year, and he thought we were pulling his leg!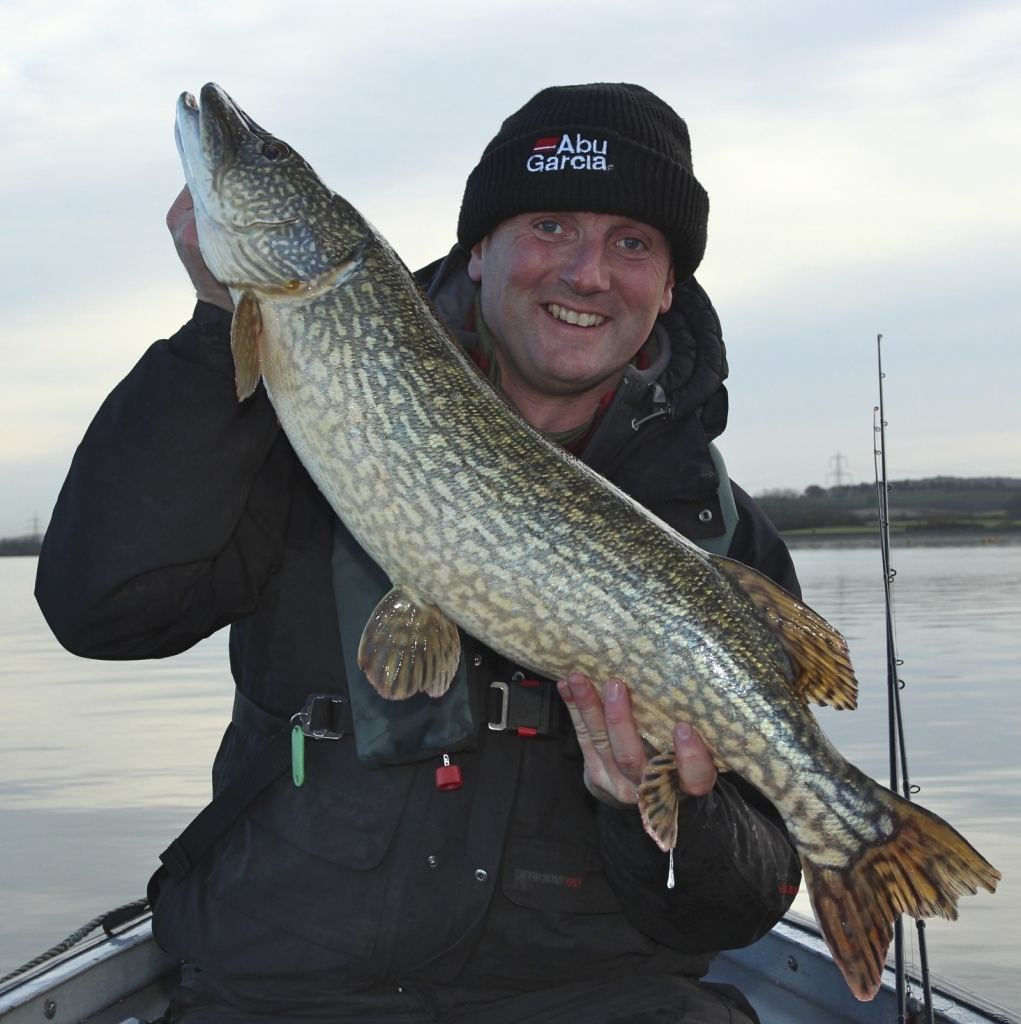 After nearly losing the will to bother fishing, I decided to head back to Grafham to try for some zander, at least I can still catch them! I hope!
I had been keeping my ear to the ground and had a few whispers that a few decent fish had started to emerge to bait anglers, surprisingly!
This was good enough for me I had caught fish on there using baits before, but normally when it's really cold, but it was worth ago, so I made my way down the A1 with a boot full of baitbox deadbaits.
I fished a spot where I had several fish on baits in the past, and nothing, it was dead.
The next day was much of the same, sitting around on a cold boat watching floats stay still. There was only one other boat out jigging, and I don't think that they had much either.
The following day I left my deadbaits at home and came back with the Jigaboos, the idea in my head was to cover as much water as possible and hopefully find a feeding fish, it was a freezing cold day with lots of fog, so drifting was going to be slow, no need for a drogue here.
I decided to plough my jig along the bottom, it's a good method that works well sometimes if the fish are just laying up- as it just drags in front of them and they need minimal effort to take it. So that's what I did all day, set up long drifts and fished my jig static on the bottom, with just the action of the boat to drag it along. It worked, I had one hit that day that resulted in a very long 14lber, not a huge Grafham fish, but at least I'd stopped my dry spell, and I went home happy!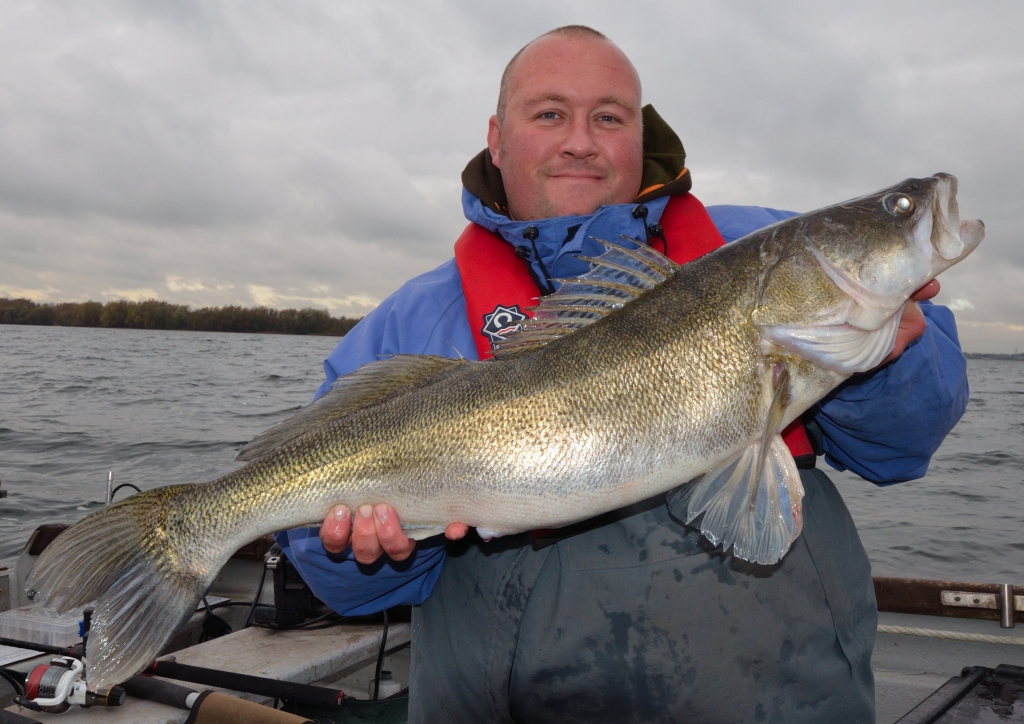 Press articles this month include:
Deadbait fishing for Zander – Pike and Predators Nov 2012.
Pike Scene – Jerkbaiting – Anglers Mail 6th Nov 2012
Predator Perfection – News article – Anglers Mail 27th Nov 2012
Pike Scene – Favourite Float Rigs – Anglers Mail 27th Nov 2012
On Coarse – Greys Online Magazine – Nov 2012