December 2012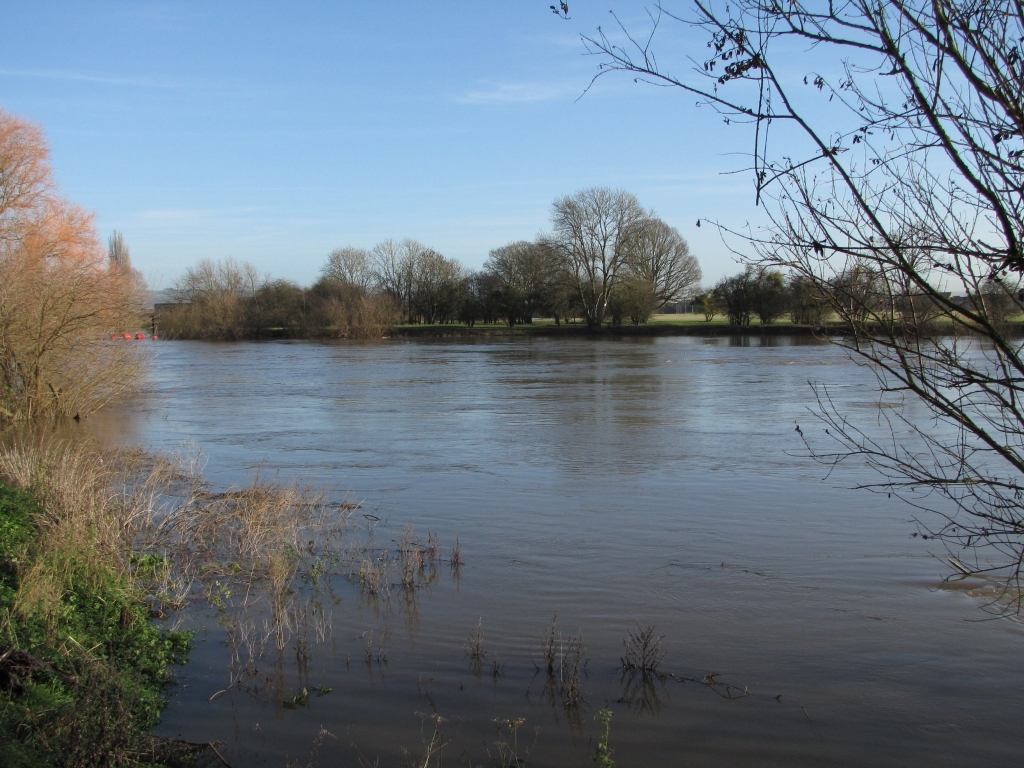 Normally in December, I start my zander campaign on the tidal rivers, but, this year it's just not happened, it's been floods, high rivers, more floods. So I've not bothered.
The Severn, as I write this, has been 3 metres above normal for the last two weeks, and there is more rain forecast, which will put it out again over the Christmas period.
The Trent is on the verge of flooding as well, with several "crocodiles" pushing down, when I looked at Newark. So the River zedding will have to be put on hold again until it fines down.
I did manage a short trip to the Wye while in-between floods, when it should have fished, but it didn't.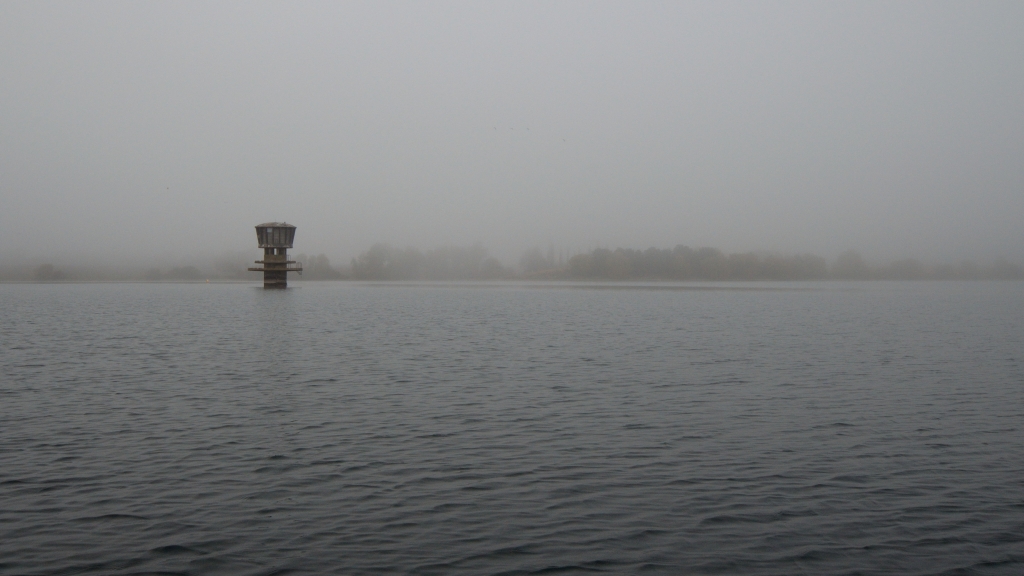 Speaking to the head warden at Grafham, they had decided to keep the boats on for an extra two weeks, so that's where I decided to head.
Again it was horrible and foggy, and the boats didn't go out very early as they have to wait for the fog to clear first, understandably, but most of the guys in the car park waiting to go out had more accurate GPS units than an American warship… and eventually we went out.
Again I'd decided to use deads, it's just a bit of a change for me, as for the last few years I've been a "lure only" angler, and I find exciting doing something different from everyone else.
So, after a delayed start, I'd anchored up and put a couple of baits out by a feature on the north shore. I didn't have to wait long before one of the floats stood up, indicating something had picked up my bait-box herring.
I wound down and quickly pumped a bewildered looking zander to the surface, it was covered in leeches, and I think I must have landed the bait right on its head for it to pick it up. At around 7lb it was your typical Grafham fish.
I put it back, and cast back out, after about an hour another fish- this time around 9lbs, things were getting better. Then I lost one, and had another take at the same time -which was a fish around 11lb. It was strange, these fish were clearly leeched up and couldn't have been moving far, but they had all gobbed the bait right down. I was expecting some more, but that was it. Was it just a short feeding spell, or was it just luck that I dropped baits right on their heads? Who knows, it was time to go, so I put a load of chop in, to fish over it the next day.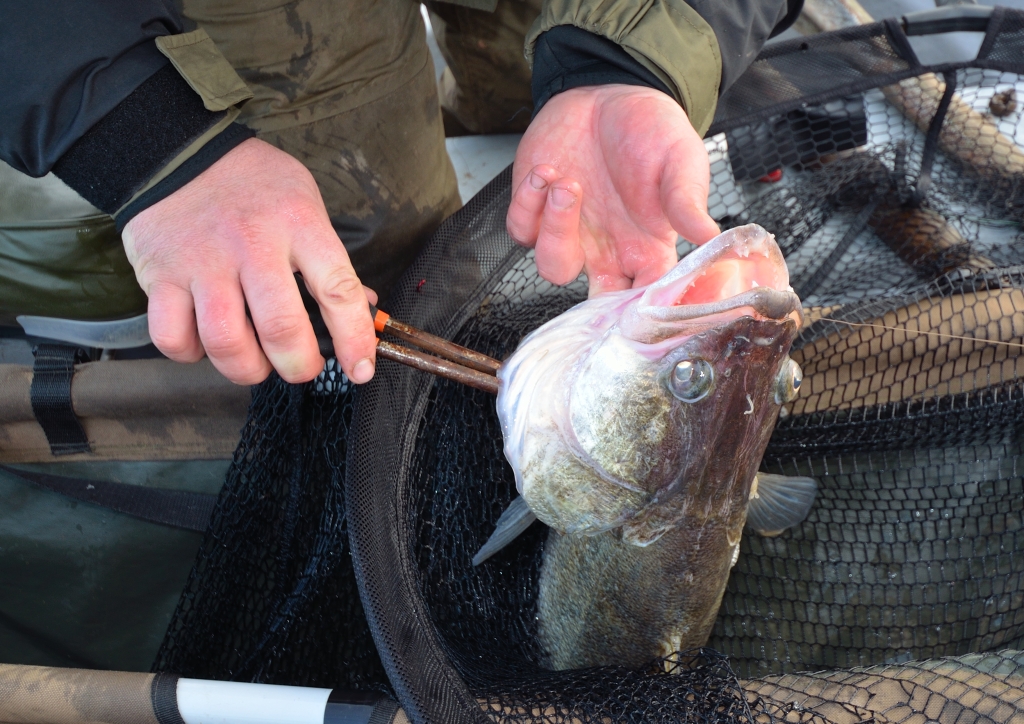 The next day, the same scenario, cold with fog, fishing in the same area, resulted in El Blanko. They are strange fish these stillwater zander. Again I put a load of chop in when I packed up. Hopefully I could get back again before it shuts.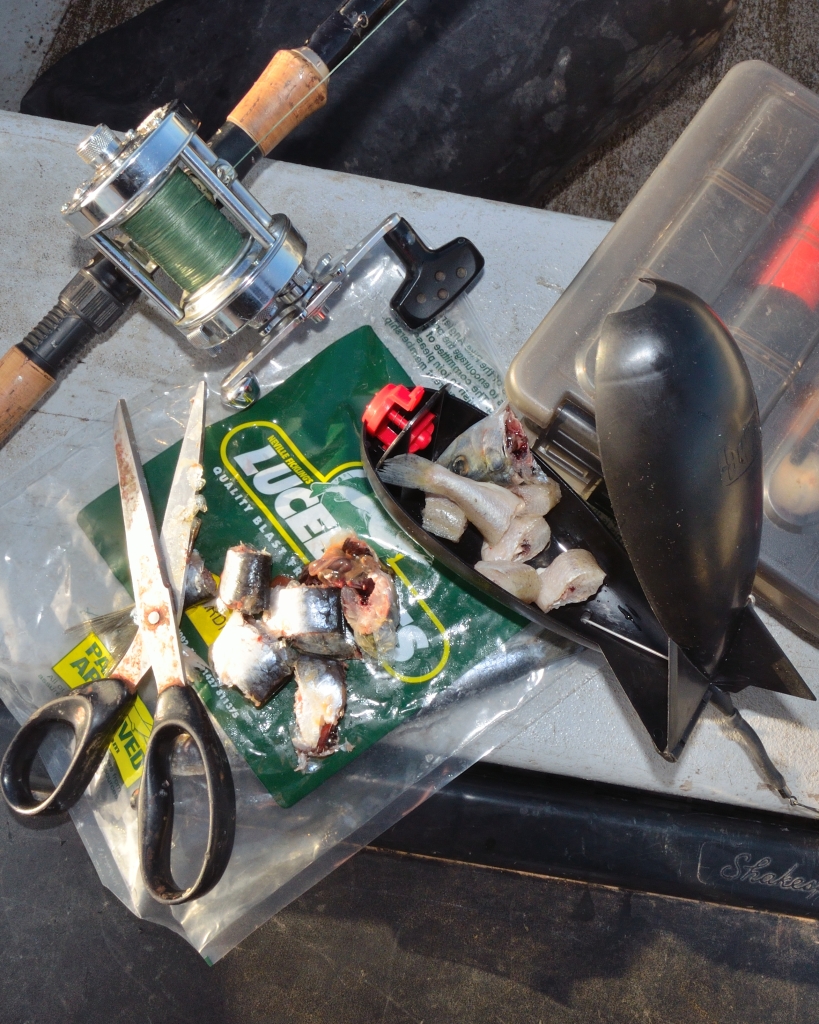 I did manage to get back, this time in the company of Ed Matthews, again we both decided to fish deads, and the plan was to try the pre-baited spots first, then, if nothing happened, hit some of my GPS spots where I had caught big zander from in the past.
That's exactly what we did- we stayed for 2hrs in the first spot where I'd had the zander from previously, without a sniff. So we upped anchor and moved.
Travelling time on big waters like this eats up your fishing time, so you can't just roam around at random, you need to know where to head to, that's where the GPS comes into play, it's like having permanent markers out on the water, that you can go to.
It was whilst passing one of these spots that I noticed a big ball of fish on the finder. By this ball there were three single large fish, possibly zander, that were near them. That was enough for us, Ed threw in his H-block marker right on top of the fish, and I anchored the boat so we could both fish towards the marker.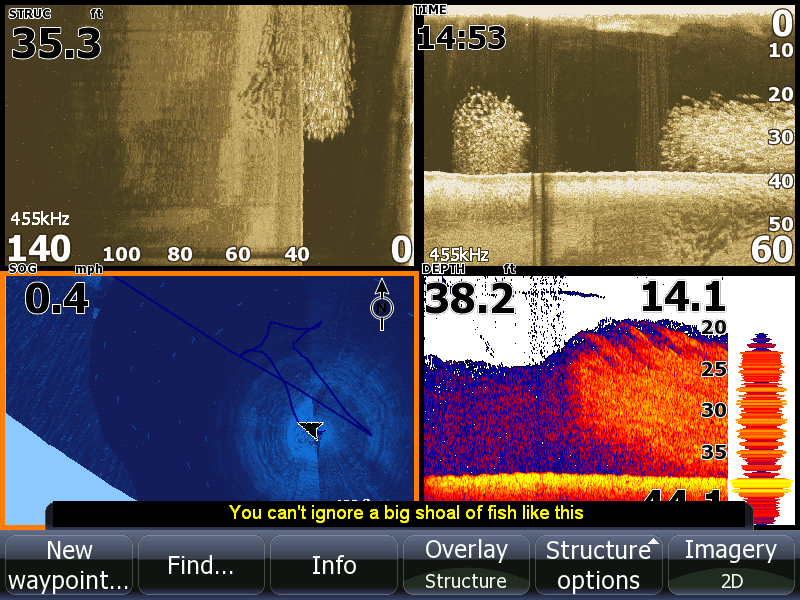 We didn't have to wait long, I was sorting my second rod out when the first one was away, and the float was doing its dance towards the boat, I wound down and hit it and soon had a nice zander in the net, I quickly unhooked it and put it back, estimating it around 12lbs, not a bad start. It may seem a bit blasé about estimating them like this, but this is Grafham, a 12lber is a nice fish, it's not a great fish, and it's important to get them back as quick as possible if they come from deep water.
As I was sorting the rod out, Ed was away, with a trout that tangled all his rig up, his other rod then was away with a zander of around 6lbs. Interestingly both Ed's and my zander were both heavily leeched up again, would these fish be tempted on jigs, or would they have just lain there on the bottom?
After a quick photo of Ed's fish I cast back out, and turned around to watch Ed playing another brown trout, I don't know why he kept picking them up and I wasn't being bothered by them? Could it have been I was using frozen baits, and he was using fresh ones from the fish counter?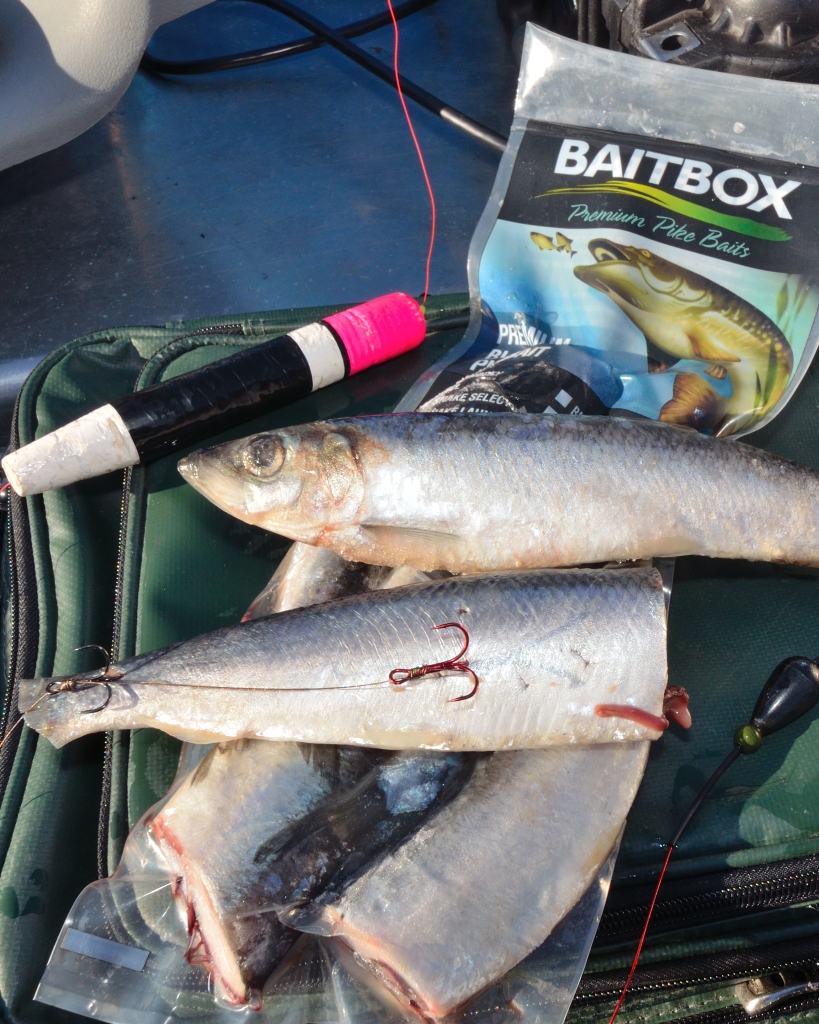 So, laughing at the trout tangling another rig, I looked around and saw my float bob once, then settle, it was a bit strange, could something have run into my line down deep? I decided to check, and as I picked the rod up it did it again, so I wound down and hit into an obviously bigger fish. As it thumped around under the boat, I thought it may have been a pike as a few had been caught in the deepwater, and when it came up, indeed it was, a lovely golden Grafham pike, that, at just over 20lb, made my day.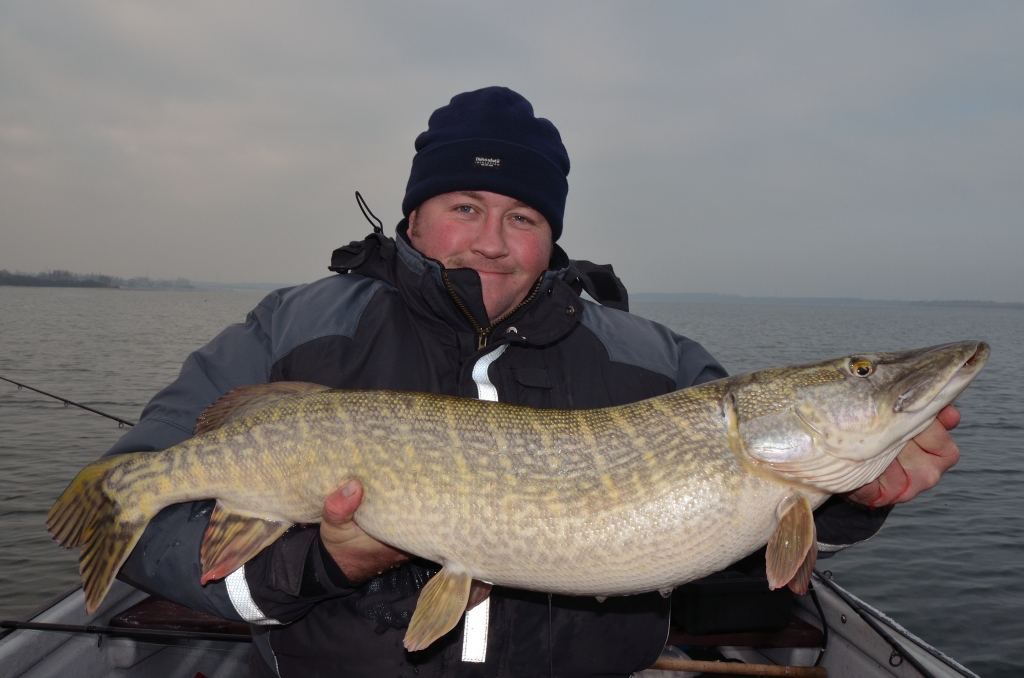 I was busy setting the camera up while Ed was playing yet another trout, and we got some nice shots against the moody sky. About a ½ an hour after releasing the pike, Ed managed one more zander of around 9lbs, and that was it for the day. Boats had to be in a 15:30 , so it's really a short day out on the water at this time of year. But we both went home happy. Then that was it for another year on Grafham.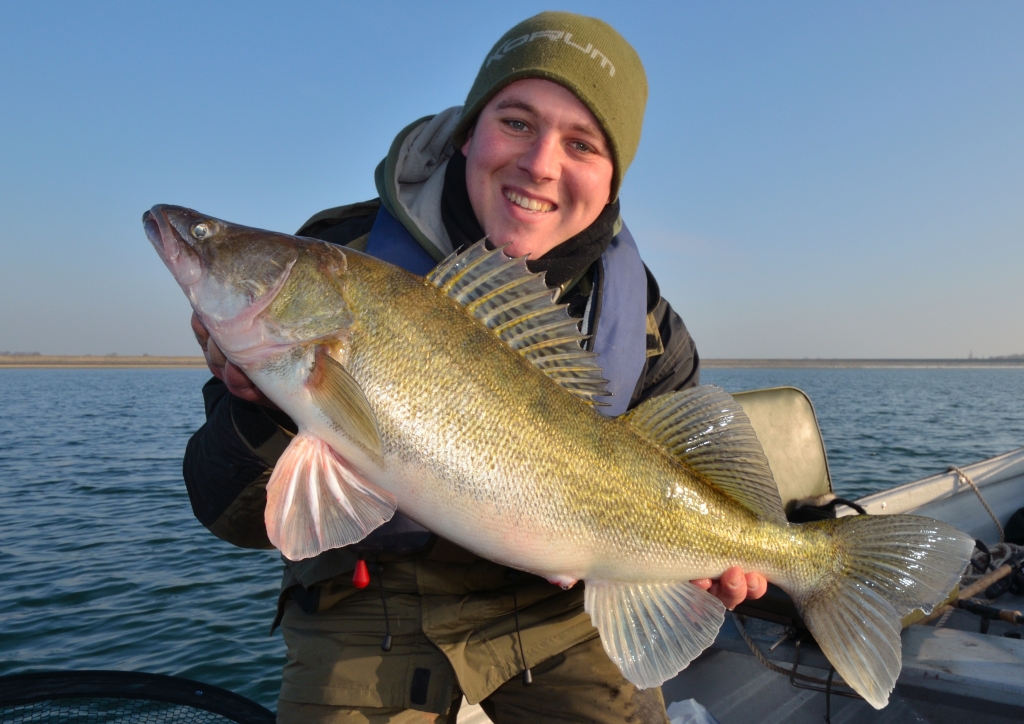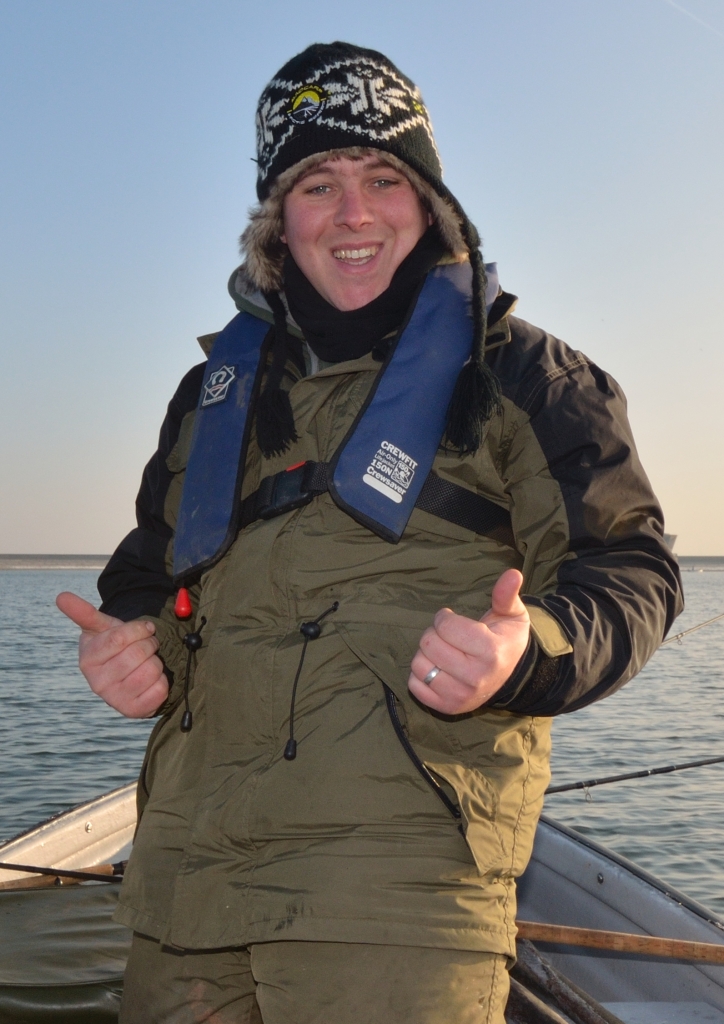 To say the rest of December was a bit of a wash out was a bit of an understatement, torrential rain, and biblical proportion floods was more like it! I had planned to start my winter zander campaign on the tidal rivers, but unusually both the Severn and the Trent were flooded at the same time, and with more rain forecast it was likely to stay that way well into the New Year!
Press Articles this month include:
Extreme Range Pike fishing – Pike and Predators – Dec 2012
Pike Scene – Christmas Tips – Anglers Mail 18th Dec 2012
Pop-ups – On Coarse – Greys Online Ezine- Dec 2012