September 2012
September is my favourite time of year for predators, though, pike and zander will not be at their maximum weights, they are aggressive active predators at this time of year, and are relatively easy to catch on lures. In addition it's still possible to catch your traditional summer species such as catfish and eels, as the water should be generally still warm. Perch are also suckers at this time of year, on drop shot tackle, as they can often be found in tight shoals in some rivers, and should be aggressively fry feeding- hence why a drop shot placed in their face is often hard for them to resist.
Several of the big trout reservoirs open their doors at this time of year, as well, for limited lure angling. This is a really good time to get on if you can, and some spectacular sport can be had with pike, on large rubber lures and Jerkbaits.
The rivers are also generally in very good form for zander. With this massive choice of venues it can be hard to know where to start, and also it can be tempting to flit from one water to another without giving any the right amount of time.
For me, I decided to stick to the reservoirs, the rationale being that they are only open for a relatively short period, and there are a couple of big reservoirs that did some "Big" fish last year. So I had the first two weeks.
I'd booked a boat for the first two weeks in anticipation of the good fishing that I'd had last year, so it seemed had a lot of other people! There was meant to be only 5 predator boats out for the first two weeks, however I stopped counting after the 10th boat was loaded up!
The majority of the boats went to the usual pike holding areas, as did I, and I was honestly expecting to catch something on the first couple of casts, the conditions looked that good. An hour later and several different colours of replicants, I'd not had a sniff of a pike, looking around neither had anyone else. I gave it until midday, trying all the GPS points that I'd had fish from the previous years, to no avail. The only fish I saw caught was a lovely 19lber to Gordy Howes. So at midday I moved, surprisingly all of the other boats stayed put, no doubt hoping the fish were there but just not feeding. I don't think this was the case, if there were any numbers of pike there they would have been caught.
So I went off searching, and apart from a few good zander, nothing, and I'd got 13 more days of this!
To cut a long story short, not many pike came out at all during those two weeks, lots of zander were caught, but most were around the normal 5 – 7 lb stamp and I had a few to 12lb, nice fish, but nothing to write home about. Gradually the number of boats going out dropped down until on the last day there were only two of us out.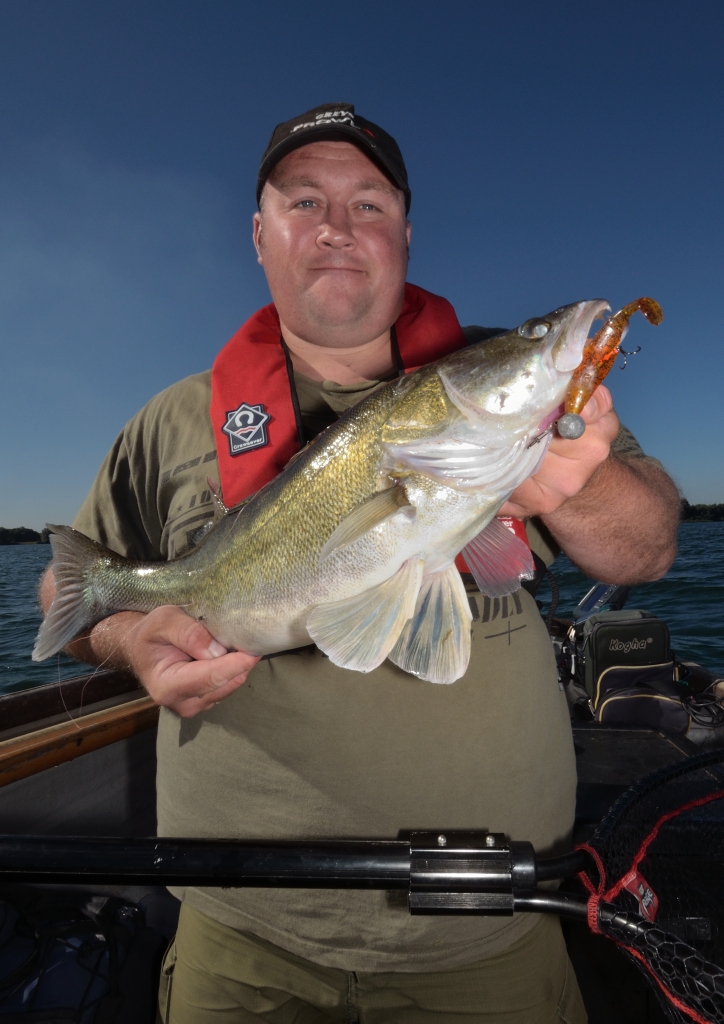 I did manage to get a couple of pike in September- I managed to find a small spot where there was a number of fish stacked up. In fact I did have a couple of good days, fishing small Shads and Jerkbaits in an area of 18ft. The Jerkbaits worked the fish up, and then I caught them slowly dragging a shad through them. I had a 20 on the first cast, then a few low doubles, before another low 20 which managed to take a chunk out of my little finger! I knew it was a bad cut but I didn't realise I had severed a tendon at the time. There was a small amount of raspberry jam in the boat afterwards, but such is life, so I decided to keep fishing. I am glad I did, as after patching myself up, the very next cast produced a lovely long 27lber. The fish in here are always a nice gold colour, and it made a nice picture against the stormy sky.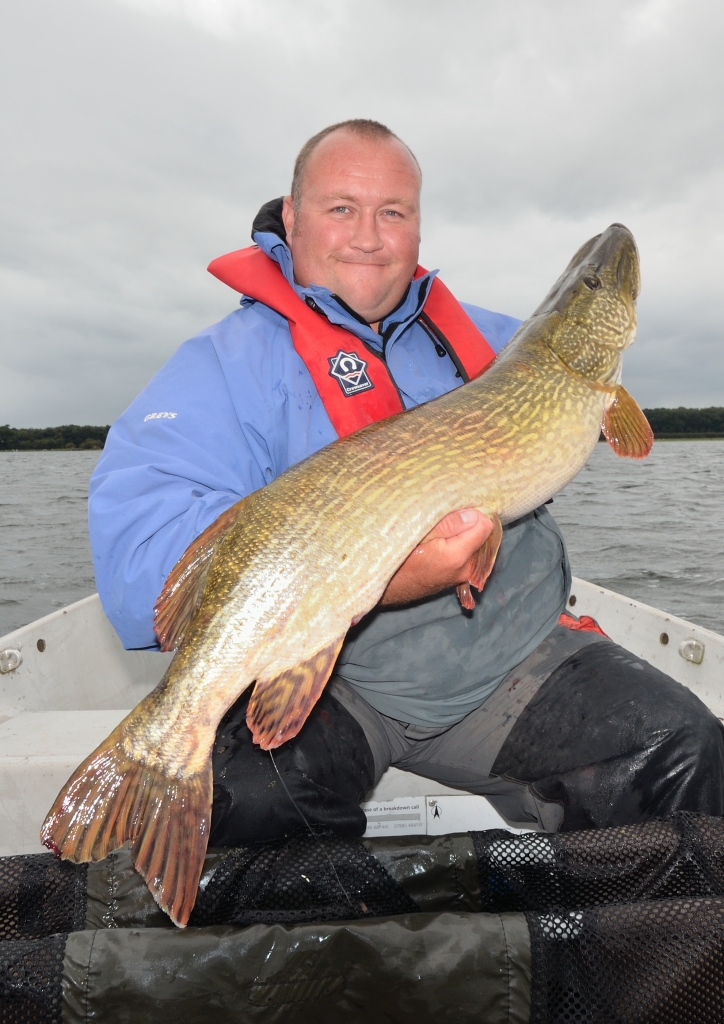 Going to post- production editing of the photographs was funny, as I'd managed with the timer function to capture the exact moment of my finger severing. A photo I am sure you will all enjoy!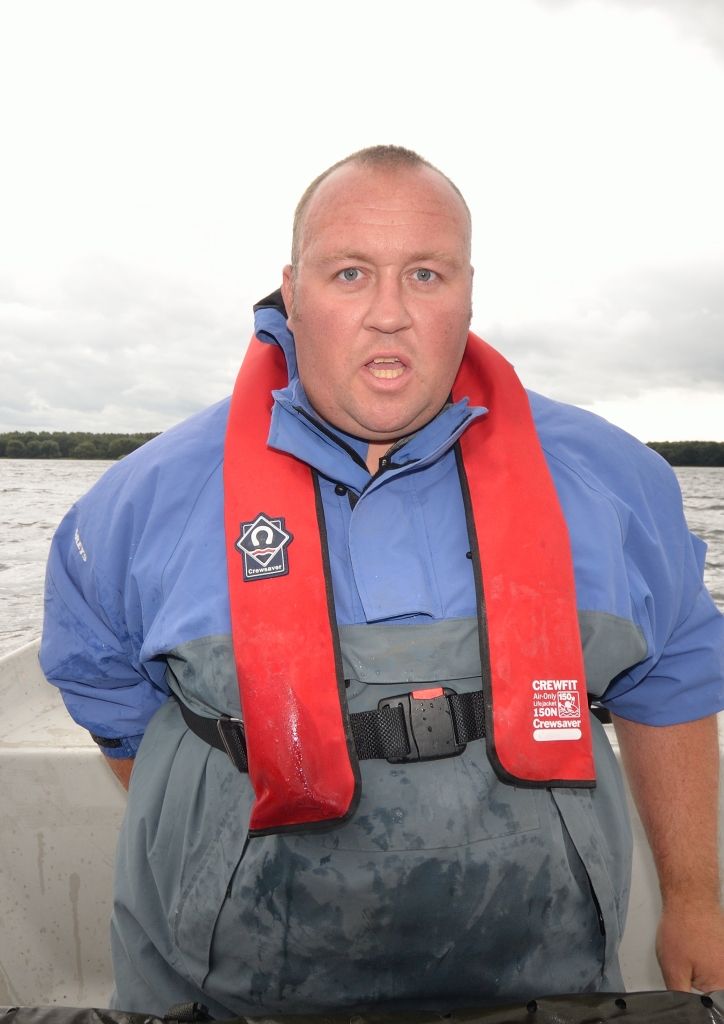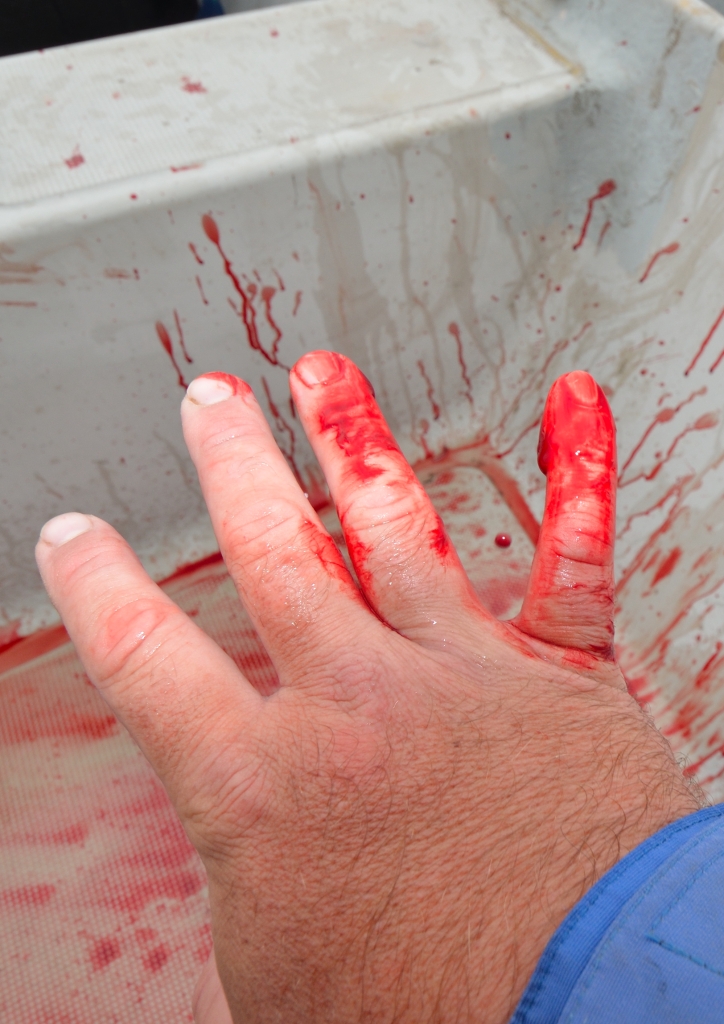 I returned the next day and had a few more fish, no twenties, this time but a couple of 18s and 19s made a cracking day chucking lures. I've been using the new Prowla Specialist Pro Rod in 100g casting weight, which is ideal for chucking medium soft baits. I have been using 6 and 7 inch shads, with 35g jig heads, and really creeping them along. I couple this with an Abu Revo reel and 50lb whiplash braid.
Halfway though the month I had a two week trip to the Pacific Northwest coast of America, home of the Bigfoot and unparalleled halibut fishing. I was really looking forward to getting away from it all, doing the holiday thing with the family, but, I'd just had some of the best lure fishing I'd had in ages, and so it was with mixed emotion that I packed my bags and left the reservoirs alone for a couple of weeks.
Security is high when you get to America- at passport control, you get a retina scan, and a palm and fingerprint scan on a special machine that looks like it belonged to Ethan Hunt. Anyway, I had two of my fingers strapped up, fresh stitches and cut marks all down my fingers, and, as it turns out, Ethan Hunt and co. hadn't considered this when he made the machine, so I had to explain to the men with the guns, just how and why I had tried to disfigure my finger prints in such a strange way.
I have come to the understanding that I must look like an international terrorist, as I get stopped at most airports I have been too. Anyway, eventually the let me through.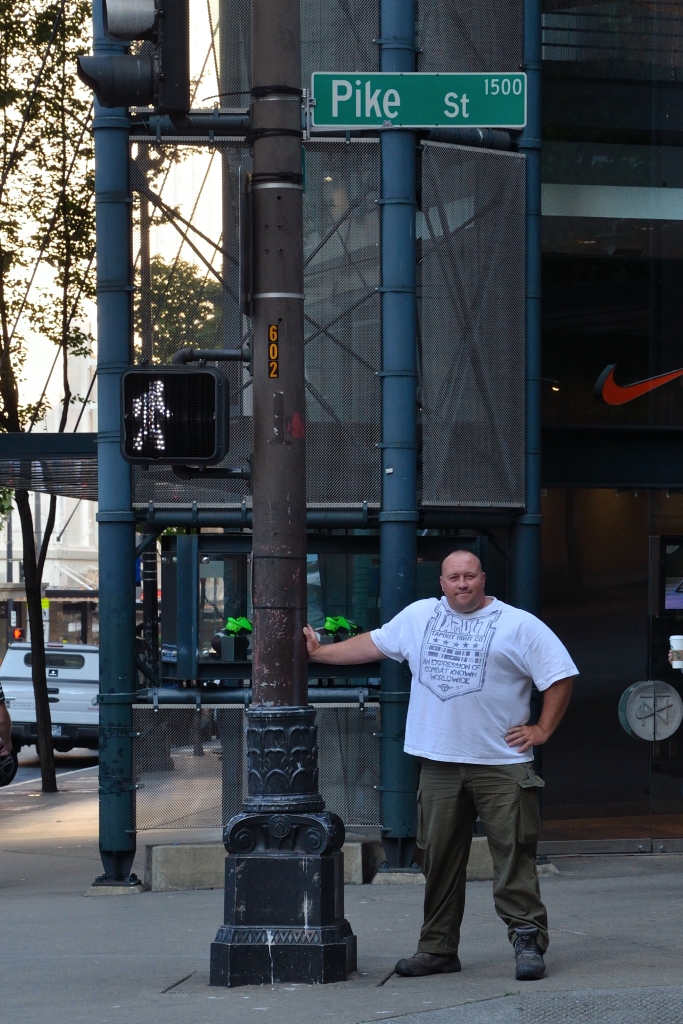 Unfortunately, during my trip, I didn't get to see any friendly Sasquatch, though I did see a few bears, and there was no time for any fishing, but I did manage go to one of the big mega fishing stores over there. We simply don't have shops like this in England, I went in with a basket and had to come back out and get a trolley! Luckily the baggage allowance on the way back was still met… just!
While I was there I managed to pick up some lurgy from the flight, don't you always? Little did I know I would still have it 2 months later!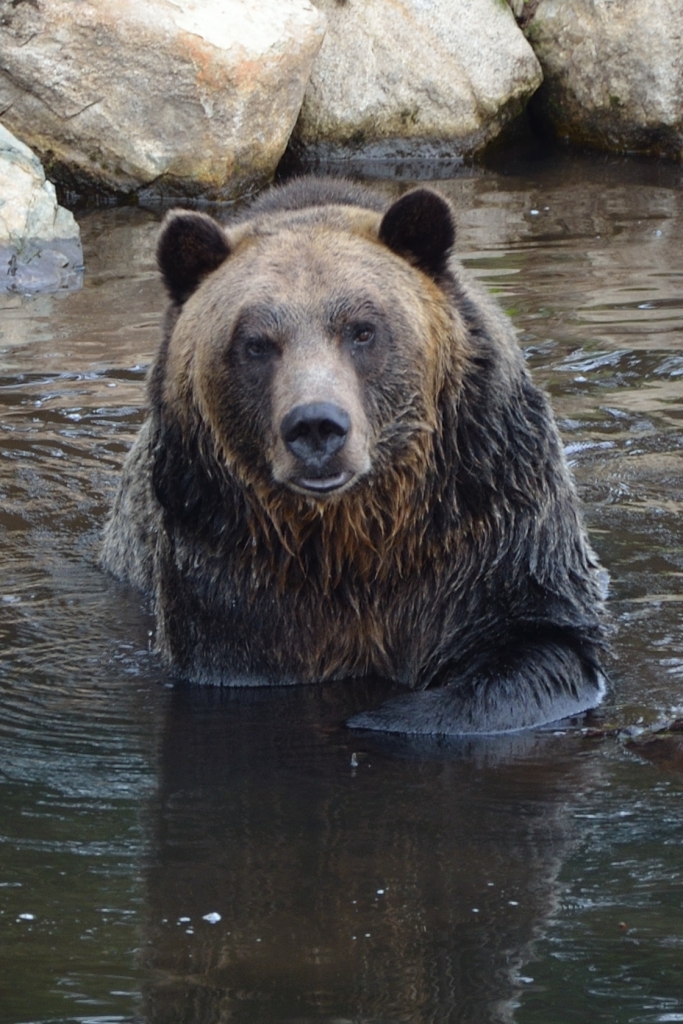 As soon as we got back I was coughing my heart out, several visits to the doctor's resulted in several unsuccessful and un-needed medications, in the end bronchitis was diagnosed, along with some other virus that didn't do me much good either.
I was in a state, shaking shivering, coughing, not fishing. In the end you either sit there feeling sorry for yourself or as my friend Chris Ponsford likes saying you "Man UP!" and after all what better way to clear up a chest infection then sitting on a freezing cold boat casting lures all day, (I should point out that I'm not a doctor, so please don't take my advice in the last sentence). I'd also got a brand new fish finder to try out, and I HAD to play with it.
So another trip to the local reservoir had me again afloat in the same area I'd had the fish from last time, but it was a lot colder then before, and it had been a few weeks since I'd been back, would the fish still be there? They are very nomadic on this water, sometimes where you have caught them before can be devoid of fish the next time you go, and so it was on this trip- not a sniff!. I did find a few interesting things on the new finder though… including what looks like Nessie!