Jetboil Zip Stove Review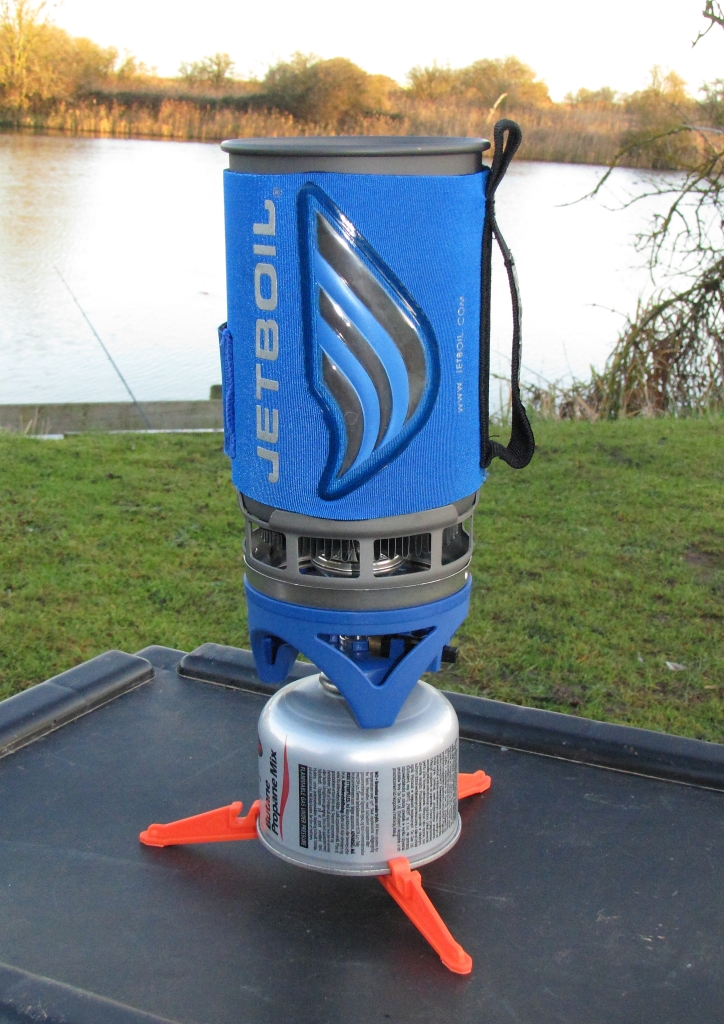 Jetboil systems have been around for a few years now in various guises. Basically they are a portable stove, come cup. They were not specifically designed for the angler, they were originally for mountaineers. The whole package comes with a heating cup and lid, and a small stove that clips on the bottom of the cup. All you need to get is a small butane gas cylinder to screw into the bottom.
The cup has a series of fins on the bottom, these help to distribute the heat from the stove very efficiently, and the water heats up in a couple of minutes.
The stove also has its own lighting system so you don't have to mess about with matches or a lighter.
I've got one with a funky blue neoprene cover- this cover both insulates the cup and means you can pick it up and drink out of it straight away. There is also an indicator on the side that tells you when the liquid is boiling.
Don't try and heat up food in the cup like I did, as, because it heats up so quickly, it just burns everything and sticks to the sides, the Jetboil is only really any good for heating liquids.
The thing I really like about the system is how small it packs away- the gas cylinder and the stove can be stored inside the cup, so it takes up no room at all, so it's a great thing to keep in the back of the car, or the boat, for that day that you leave your flask behind.
You can pick them up for around £70, and gas canisters are around £4.
10/10