February 2013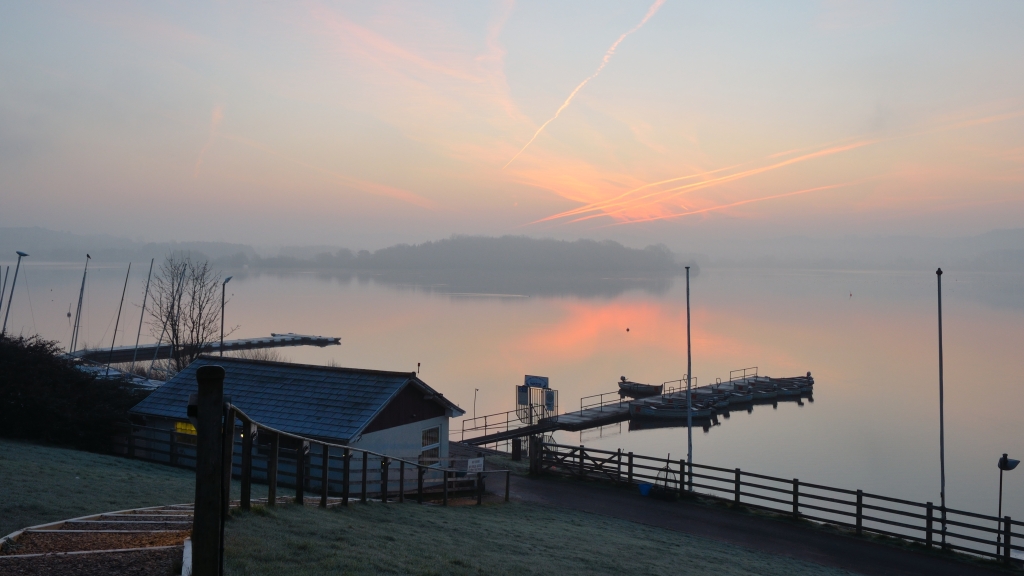 February is always a hectic time in a predator angler's diary- pike are coming into their heaviest weights, and now is a really good time to catch that whacker, assuming you can get on the right waters. Luckily I managed to get a few days out and about on a few special venues, that could, at the right time of year, with the right fish, possibly push the record.
Firstly, I had a managed to get my hands on some of the "Green Gold" or Chew boat tickets as they are also known! Now, most people would be excited about a couple of days on Chew, but I must admit that, for the first time, I wasn't that excited about going. Maybe it had lost some of its magic? I don't know, Maybe, more likely that after blanking 6 days on the trot on this "easy" water, I was expecting much of the same.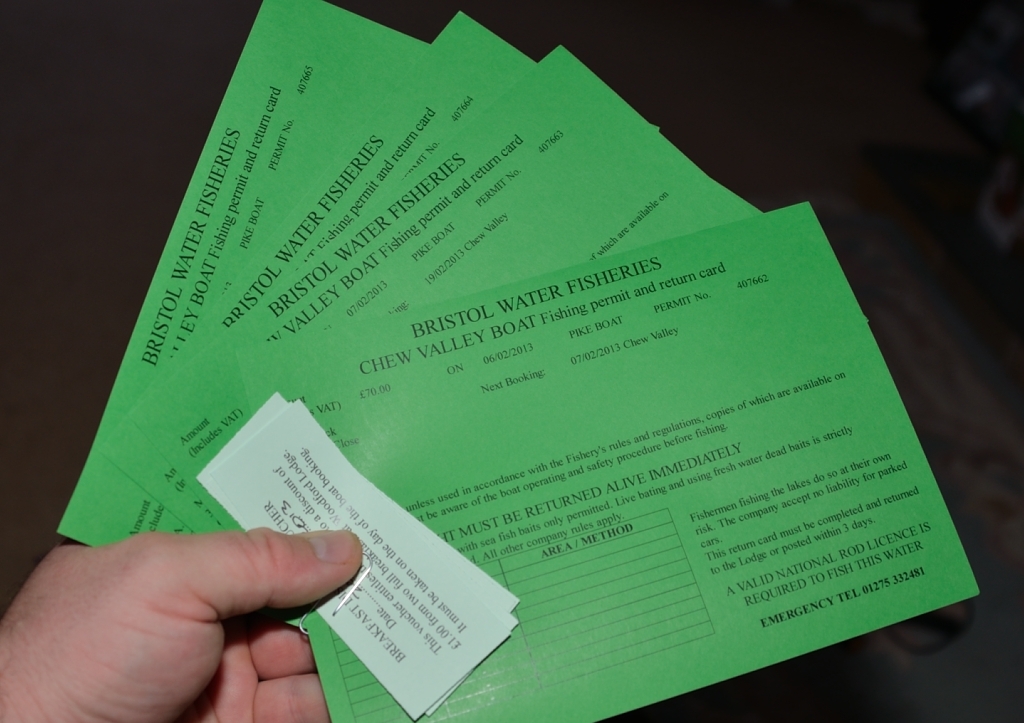 My sprits weren't lifted that much when I rocked up in the car park to see white caps on the water, and the trees bent over at an alarming rate. I was so sure that the boats wouldn't go out, that I didn't even bother unloading my car. The wardens were also unsure about the weather, and hadn't put the boats on. But it did clear up and we were allowed out, after watching a stunning display of boat handling- as a whole string of boats was towed around the lake before docking one after another on the landing stage.
I was out with Paul "Anchor Man" Garner, whose nickname will become apparent later. We went out and tried all the usual areas, but to no avail. Paul did manage a suicidal trout on a bait box herring, but that was that. Blank number 7 for me.
It was quite windy, but nothing compared to what we have been out in before, you just need to know how to anchor correctly. For this you do need a good front anchor, something with a bit of weight that will dig in- and you must make sure that this is dug in. I like plough or Danforth anchors for the front, with a good length of chain, and a long rope, this is put out at a very slight angle to the wind, and then you reverse the boat laying out the rope as you do, then once it's tight you kick the boat into reverse and dig the anchor in until the boat stops dead, you will know when you have set it, it will be like hitting a brick wall if you get it right. Then you put the rear anchor out, in most instances I use a large pyramid mud weight for this, I also like to throw it in, much to the annoyance of some, but I don't think it scares the pike off, and in some areas the splash can attract them- well, wake them up and make them move around, anyway.
This is tied off to the back of the boat, and then the engine turned off, this causes the boat to spring back a little bit as there will always be some stretch in the front anchor rope. This spring back will take any slack out of the rear anchor. Anchoring like this keeps the boat from swinging in the wind.
On really bad days; I deploy another full anchor out from the back of the boat, just like with the front of the boat. Anchoring like this is a bit different, in that you need a really long rope on both anchors, as what you do is drop the front one, reverse and set the anchor, then reverse some more while letting the front rope out, and then set the rear anchor and then pull the front rope in to tighten up the rear anchor. Using two anchors like this you can really get the boat fixed, and the anchor ropes bowstring tight.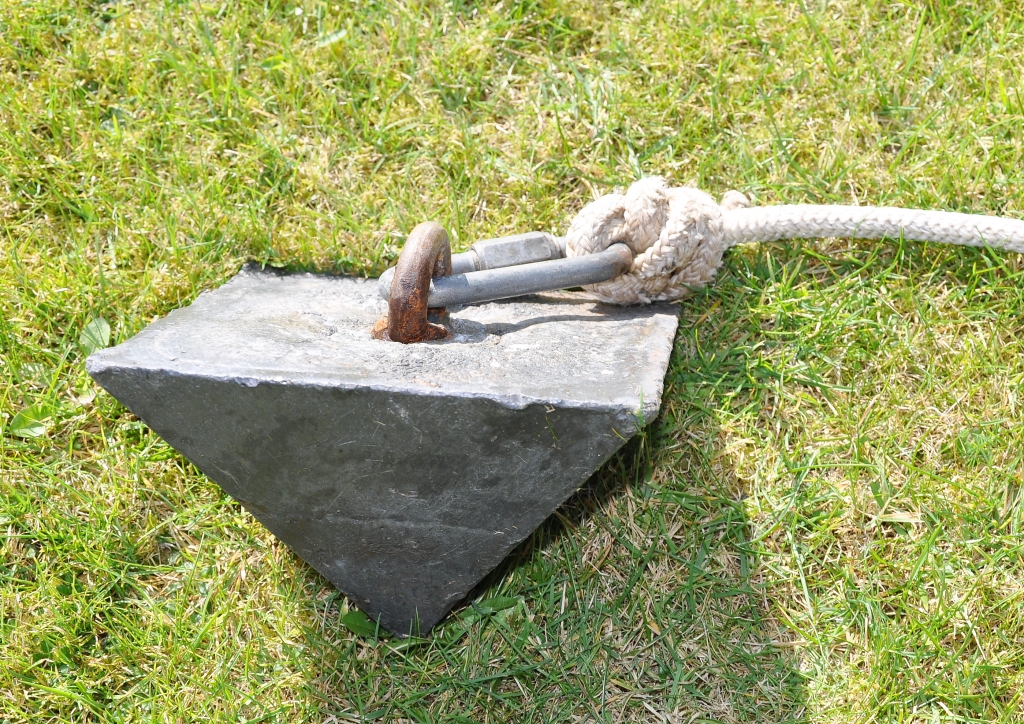 So as you can see it's important to have some decent anchors, and the last thing you want to do is drop one, still in the bucket, into 8ft of water by the landing stage, and that is exactly what Paul managed to do as we unloaded the boat. In all fairness it wasn't his fault, he tripped over one of the other boat's mooring ropes. Luckily we managed to fish it back out with some innovative grappling, using one of the other anchors from the boat. In fact I managed to hook it out on the second time, amazingly by hooking the bucket handle! There were some rather unfair comments being bandied about from the other anglers unloading their boats- something about me being better at fishing with a grapple anchor than a fishing rod, but at least we got it back for the next day.!
The next day was a lot better with gentle winds and I ended my run of blanks! But, at 3lbs it wasn't anything to write home about! What am I doing wrong? Chew is meant to be easy, you just turn up and catch 30's!
Now I'm never upset after catching a pike, but after the whole phone / ticket debacle, taking a day off work to get through, £70 for a boat, long drive down, overnight stay, etc. to catch a 3lb pike, makes you wonder who is the idiot in this scenario?
In fact the highlight of the trip was seeing Julian Chidgey try to sneak in to shop, and get his boat, dressed in some type of balaclava – come gnome disguise. I was waiting for someone to call the police, or bundle him to the ground as he got towards the till, but alas no such fun!
Next was a trip to a little local reservoir – now I have always regarded this place as my bogey water, however it looks like Chew will soon be overtaking it in the rankings of blanks! Though for me it's a very hard water, I have had a few good fish from here in the past, no monsters, but it has done fish over 40lbs in the past. Normally, it's fly fishing only, but lucky I'd found out it was to be open for just one week in mid Feb. for lure and bait fishing. As it was a small reservoir I'd booked on for the first couple of days only. On turning up, my sprits were dampened by the site of half the reservoir being frozen and the other half being the colour of oxtail soup! They did let the boats out, and the ice wasn't really that thick so we just smashed our way out of it. The colour didn't put me off too much either, as nearly every time I fish here it's this colour- it does suffer with algae blooms for one reason or another.
Needless to say, we tried the usual spots, cast a few lures, and drowned all manner of deadbaits without a touch. It must have been bad, as, without exception, all the boats went in early! I just don't understand this, you have spent the money to fish, probably taken a day off work, travelled etc., and then you pack up before it gets dark? Dusk can be "the time" on trout waters, but it wasn't this time, and we got back to the jetty fishless.
I'd been sent some of the new Fox Ultron rods to try, for a review in Angler's Mail, Fox also sent me some of the new replicants to go along with the rods. The new replicants, were really good- the 7inch is a great all- round lure, the 9inch version is in reality about the same size as the original 8inch ones, which were the killer trout water lures. I've yet to try them on trout waters, but, come next year, you can be sure they will be getting a good dunking. My only real criticism is that the top single hook is disproportionately large, and I can see it possibly impeding hooking. Now that may seem a silly statement, but sometimes if you have a large hook on the top, this can catch on the roof of the pike's mouth, which is a very hard place to get a hook hold, and because this top hook is stuck in, the lure won't move so much on the strike, so the bottom treble won't get pulled in. Also, should the large top hook get a hold in the roof of the mouth, being so big it could penetrate the eye or skull of the fish. It's only happened once with me, but I did catch a jack once and the hook (of a shad) went right through the top jaw between the eyes, and the fish did not recover. The simple solution is to bolt crop the main hook off, and I think that is what I'll do on the bigger versions.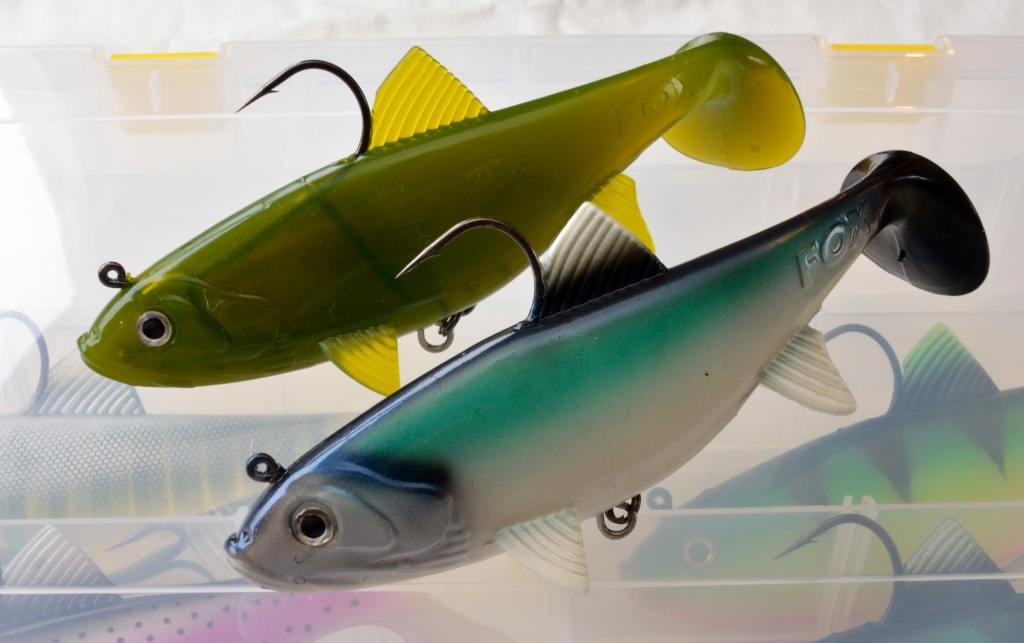 I've also just got some of the lighter versions of the excellent Greys Prowla Platinum bait rods in 11ft 2.25 test. I wanted a replacement for my old zander bank rods, that I could also use from the boat. I don't generally feel the need to fish in the dark for zander, but sometimes I will do a couple of hours after sunset, if the conditions are right. Due to the venues I am currently fishing the only way to fish effectively is to watch the rod tips, and because of this the first thing I did was ruin the look of the rods by putting some reflective tape around the tips. It does look a bit "noddy sea angler", but you can sit there with a low power led pointed out to them and see every little knock, and it's a lot better then squinting to see dancing isotopes- as favoured by some anglers. From the boat, the anchor light illuminates them adequately, so you don't even need a head torch. I'll let you know how I get on with the rods, when I finally manage to get back out on the rivers.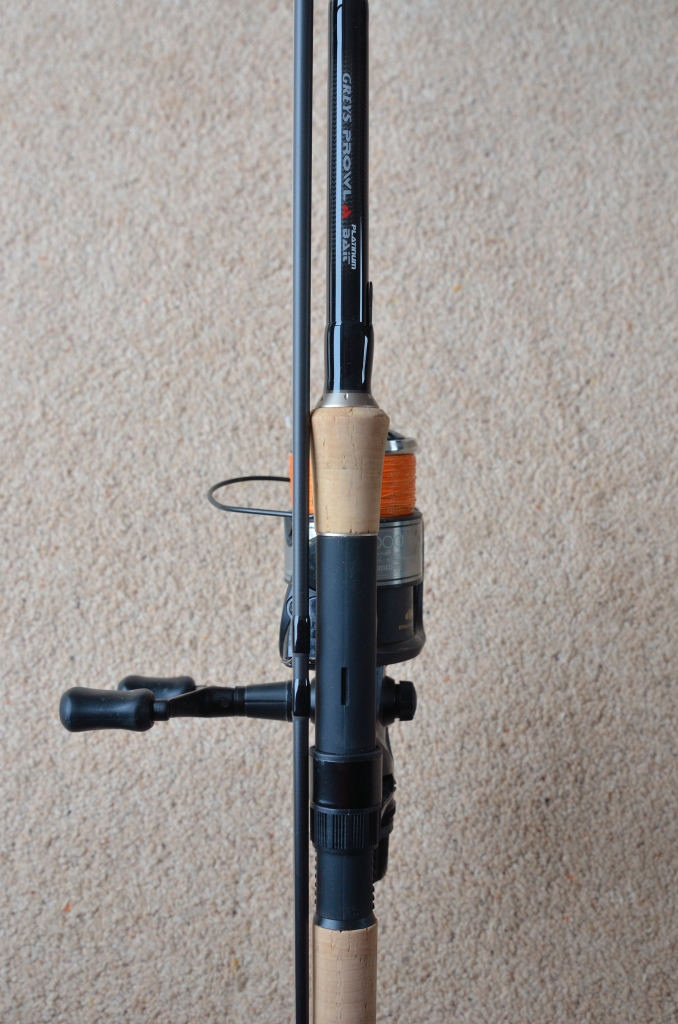 Then it was to be back at Chew for another anticipated two day grueller, and this is what it proved to be with, just one 2lb jack to my rods. We started off in the right area though, fishing just off from Wick bank, in shallow water. We were one of the first two boats there, and we had chosen to fish on a slight slope, where we had caught fish from before at this time of year. The other boat was crewed by Dave Gawthorne and Terry Theobald. Dave and Theo had chosen to fish "the swim of death"- so named as, in Dave's experience, every time he's caught a fish from there some one had died!
Well, I hope nobody did, as within the hour we watched him pull in a lovely 30lb pike! Obviously we were in the right area! 3 hours later and by this time in accompaniment with eight other boats, nothing else had happened. So we decided to move, and try a few more spots, and so it was for day one another blank for Paul and myself!
It was a lovely day to be out though, nice and sunny and flat calm, the kind of day you don't see so much anymore, I even managed to get my head sunburnt in February!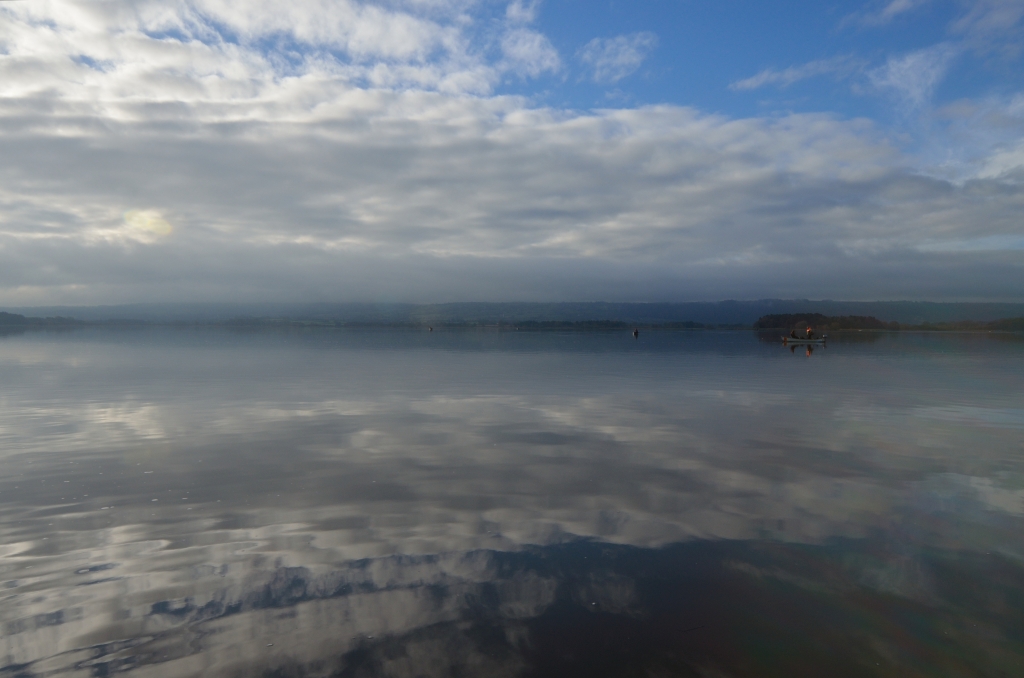 Day two was a lot colder with a chilly breeze, and we tried all over the lake, giving each spot an hour or so. We even tempted fate by fishing the "swim of death", as by this time we though it was worth the gamble! But even putting our lives on the line for a Chew monster, nothing showed itself.
February is the time to catch a monster pike, but this year it slipped away from me!
Oh well, at least I can still sneak out a couple of good zander.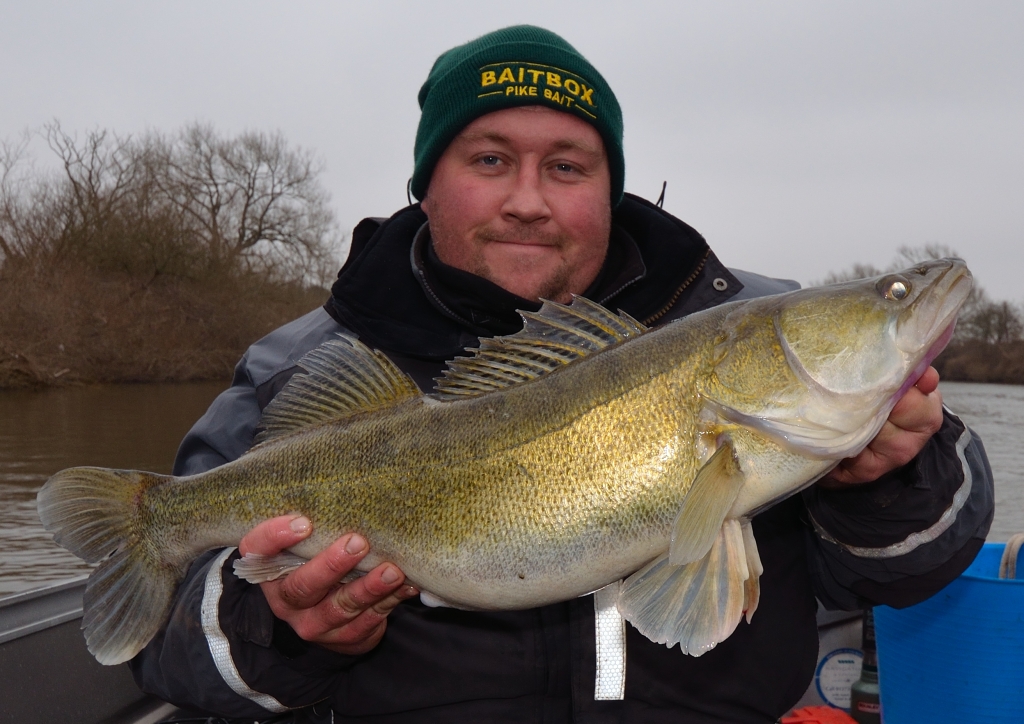 Articles this month.
Anglers Mail – 5th Feb 2013 – Pike Scene – Long Range Piking.
Anglers Mail – 26th Feb 2013 – Pike Scene – Mobile Piking.