August 2016 Blog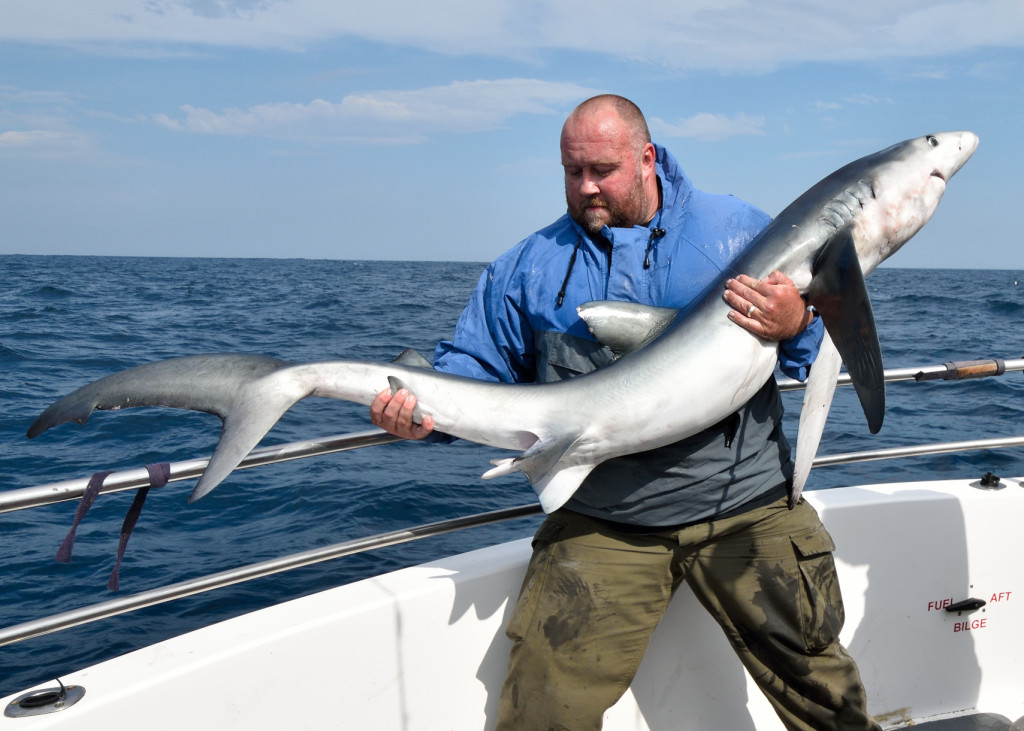 August isn't a month that I usually put in much fishing time, but, this year I have been all over the place fishing for various species, but the two that stick out are Shark fishing in Ireland and the WPC Grafham event. 
I'll brush over the shark fishing for now, as I have supplied an article on it to Uncle Nev at Pike and Predators, suffice to say it went well, and we all had some good fish in what could be described as extreme conditions.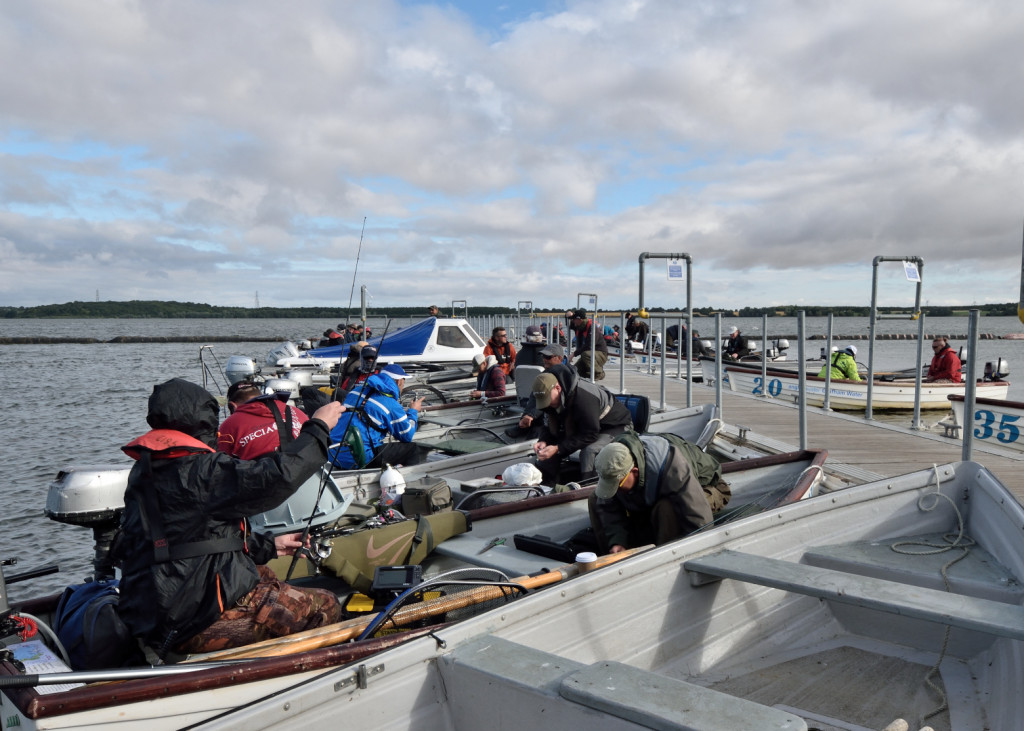 World Predator Classic Event – Grafham 2016
The World Predator Classic English Qualifier was held at Grafham Water over the weekend of the 20th and 21st of August. The event which showcased the best of both boat and Kayak fishing was held over two days with the first day being a practice session. This, unfortunately, was really hampered by the strong wind – with only half the lake being open at the start. Then due to the strengthening wind conditions boats were called in by 14:00. The event was run on a European- style measuring system, in that the competing anglers were required to keep a tally of total length of fish caught – which included one pike, three zander and three perch.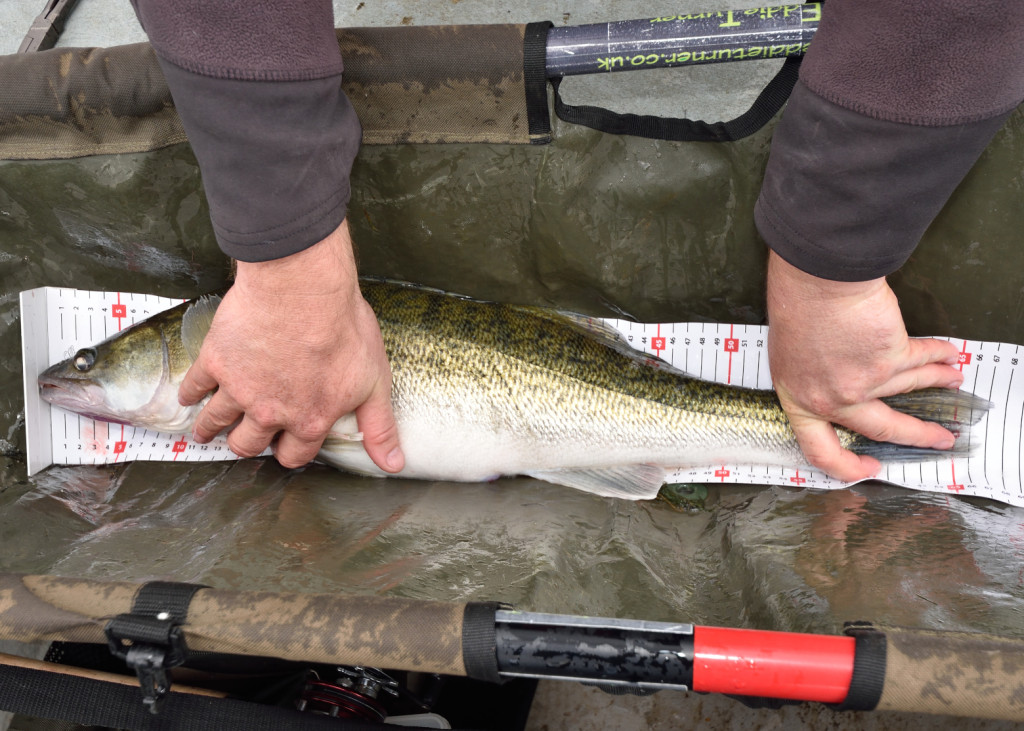 Fortunately on the day of the competition the wind had ebbed, and the whole lake was available for fishing, and on the whistle start boats shot off in every direction – with eager anglers heading to their chosen locations to try and catch each of the species. The fishing was very tough and most anglers struggled to catch all of the qualifying species, with pike, which are notably difficult to capture from the venue, very scarce on the ground.  Due to this the majority of anglers favouring to target the large perch shoals and zander from deep water. The event ended at 17:00 hrs sharp and boat captains had to return their catch cards, along with photo evidence of measured fish, to the head marshal and event organiser Gary Plamer within this time period or risk getting penalised. 
Paul Garner and I entered the boat competition and came in a respectable 5th after completing the hat trick of all the required species. To be honest we entered the event for two reasons – firstly to get two extra days fishing Grafham before it officially opened, and secondly to the 50% discount off Lowrance products!
So we were quite happy letting everyone go off jigging for perch and zander while we tried for the elusive Grafham Pike. However, after catching some easy pike and a zander by midday, it suddenly dawned on us that we may have a chance of winning it, especially if we could get a couple of perch and two more zander.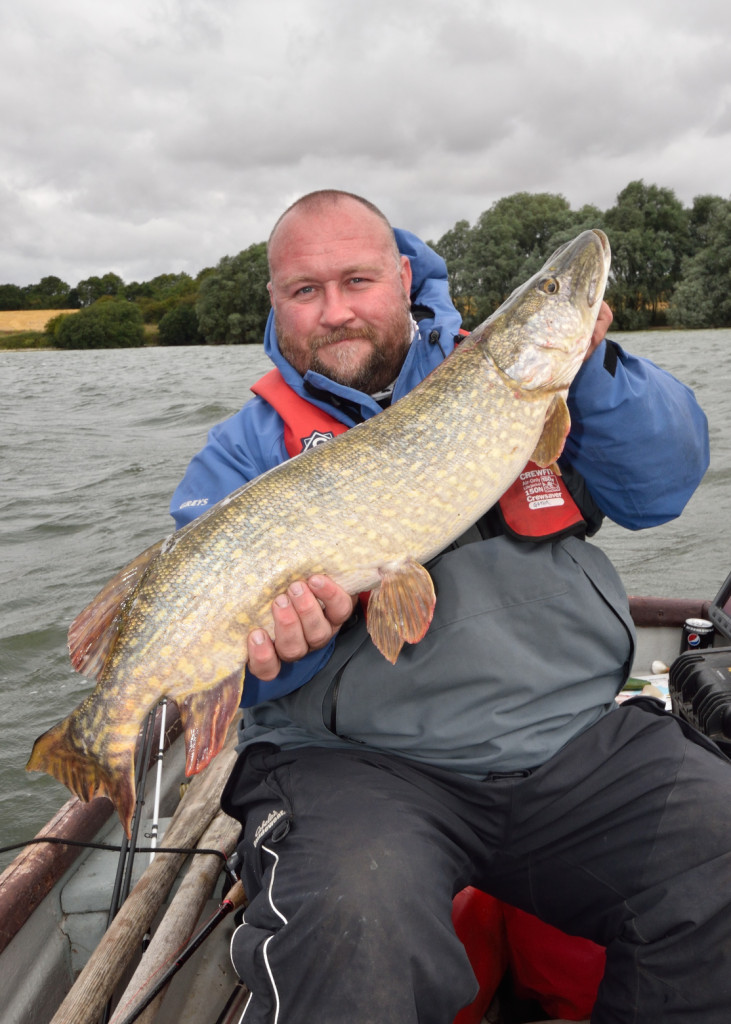 So we made a swift decision to move into the deeper water and try some drop-shotting for the perch, and we found them straight away, and I had three in the boat before Paul had even tackled up. What I didn't realise was that the minimum size limit was only 20 centimetres, which is ridiculously small! In fact I had thrown two back without measuring them as I thought they were too small, before Paul made me measure one! Then we struggled to get two more, I also struggled with my pride as I realised I was now effectively "wasp fishing" but we managed to get two other "measurers".
Then, after giving myself a good talking to, we moved to bigger lures to try for the zander, we only needed two more after catching a good one while piking but those last two zander eluded us, possibly because most of the other boats had been battering them all day. Oh well!
Alas, only one pike could be weighed in, or rather "measured in" – which was a shame as pike are far harder to catch than any other species in Grafham, but that is the choice we made, probably over confidently assuming we would get one in the 20lb range and some zander as bycatch while fishing for them, so in hindsight we should have moved to the other species sooner and then returned to try and catch a bigger pike. That cost us, but next time is another day as they say.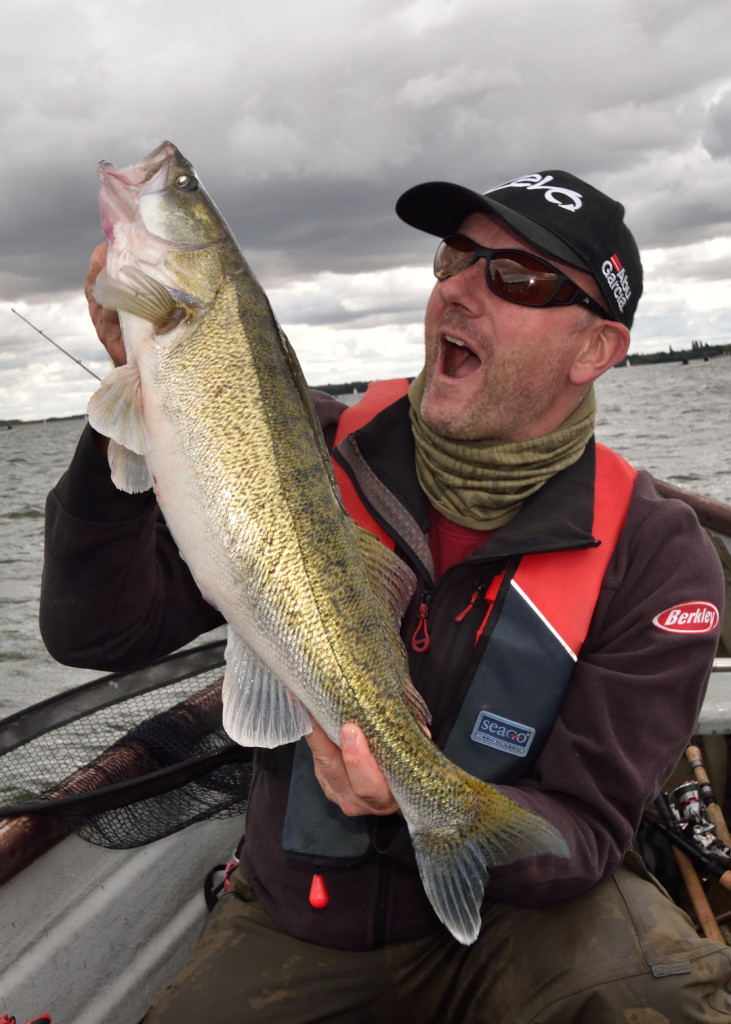 Korum Anglers Ed Mathews and Gary Knowles came third after landing a good last minute zander from around the tower area, having spent the majority of the day in the deep water targeting perch and zander. They were very pleased to win some Flambeau live bait buckets that were quickly renamed killer shrimp buckets after the non-native species found in Grafham.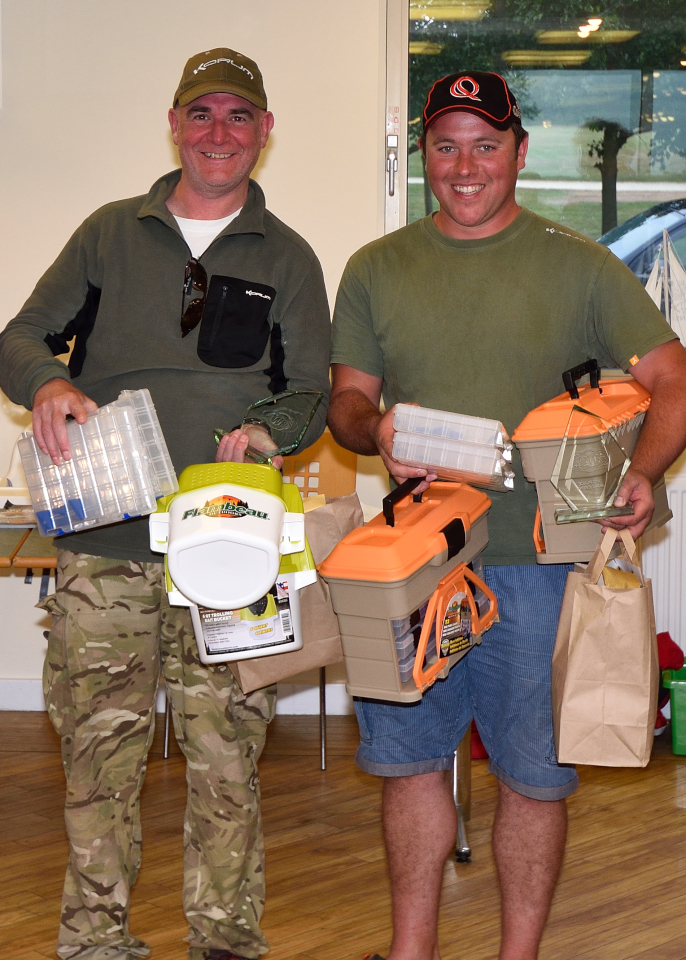 Second was the formidable duo of Andrew Blazey and James Gardner who caught consistently throughout the day, fishing relatively shallow water for zander, and picking up bonus pike and perch while doing so.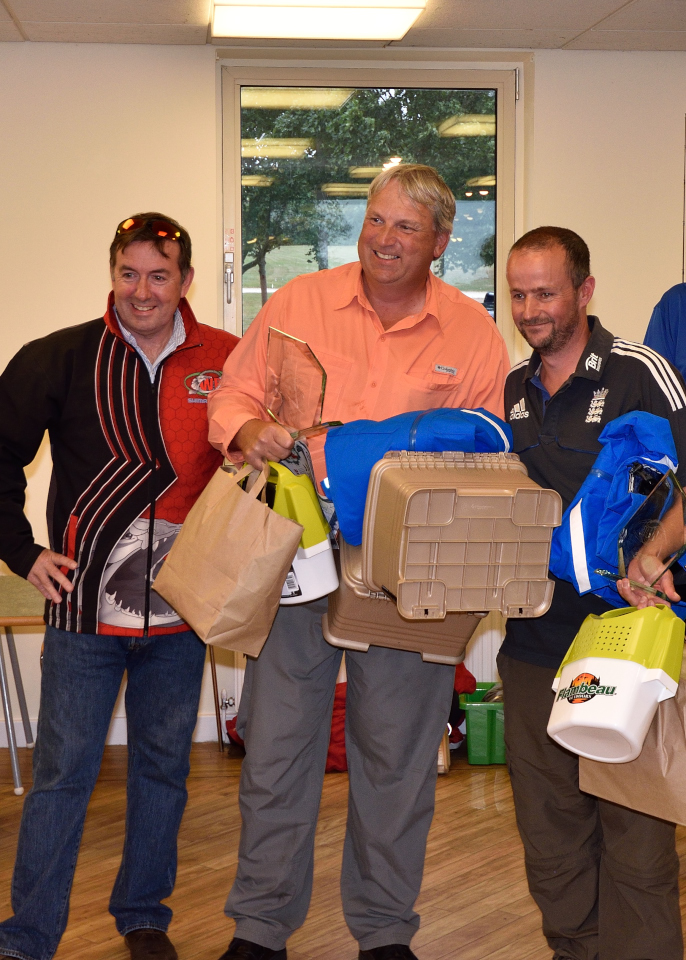 The winners who won gifts from Flambeau, Lowrance and many others were venue regulars Mike Edgar from "The Lure Box" and James Dobie, who mainly targeted the deep water before locking in on some specimen zander and perch in the rough conditions. As overall winners they also have entry into next years WPC event in Holland, including boat hire and five day accommodation.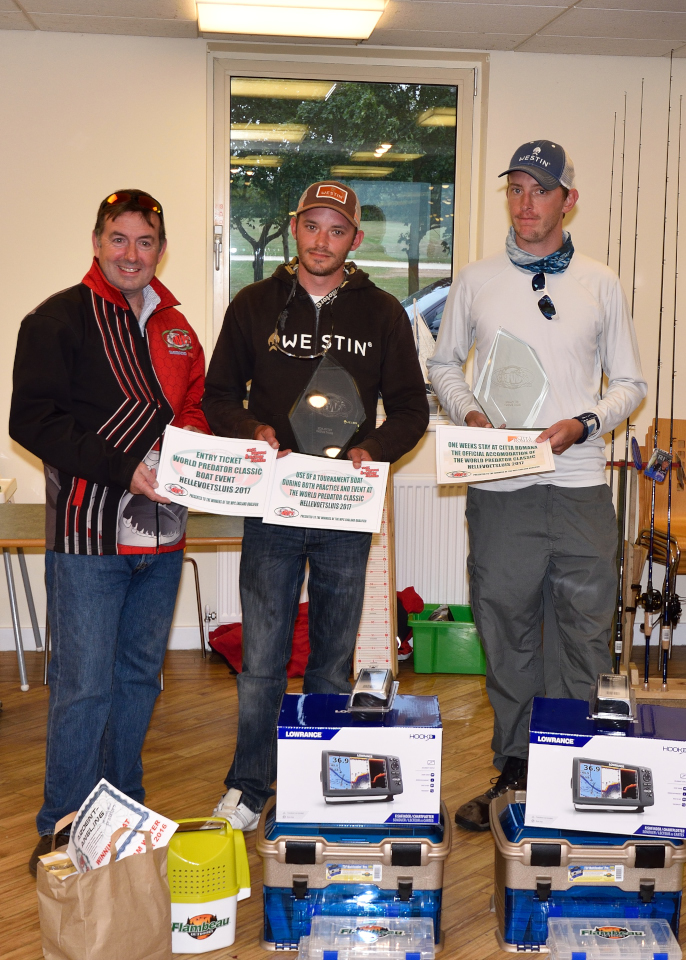 Will I fish the event next year – maybe? I must admit competition angling is not my idea of fun, in fact I did find it quite stressful, especially when struggling for the zander. If the pike were on the feed and we were pulling out 20's then I doubt that Paul and I would have even bothered with the comp, and focused on that instead but that, rather disappointingly, never happened.
It was a good atmosphere with everyone camped up by the lake, and Gary Knowles and I had a good laugh with several of the "canoeists" in the local pub.  (Note to self; Hardcore Kayakers do not take well to being called canoeists).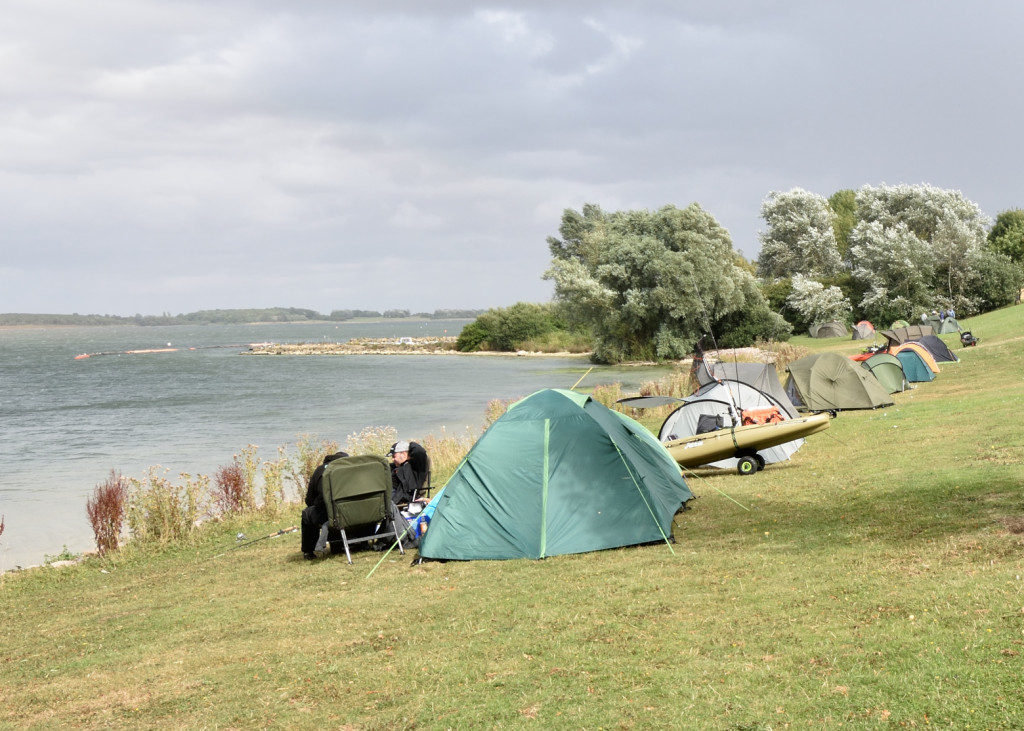 (Note to self 2: it is not ok to refer to extreme Hardcore Kayakers as "point-break")
Bites:
Now generally fishing is quite a safe pastime, but I did manage, when shark fishing, to wrestle a big blue shark and get an injury on my arm, and I have enjoyed telling everyone about how I was bitten by a shark ever since. But when you talk about pike bites everyone looks at you funny. Usually you get a few cuts or grazes over the cause of a seasons fishing from pike, but you generally don't get bitten per se.
So try explaining how you got a pike bite on your upper thigh? Well quite easy really – I had caught a twenty and was doing a self-take- just as the camera clicked the pike flipped and I somehow caught it tail up / head down, just before it went ballistic and started to thrash around mouth open and clamped on my leg, ripping my trousers in the process! Not the best display of pike handling in the world, but I guess one has to get its own back sometimes!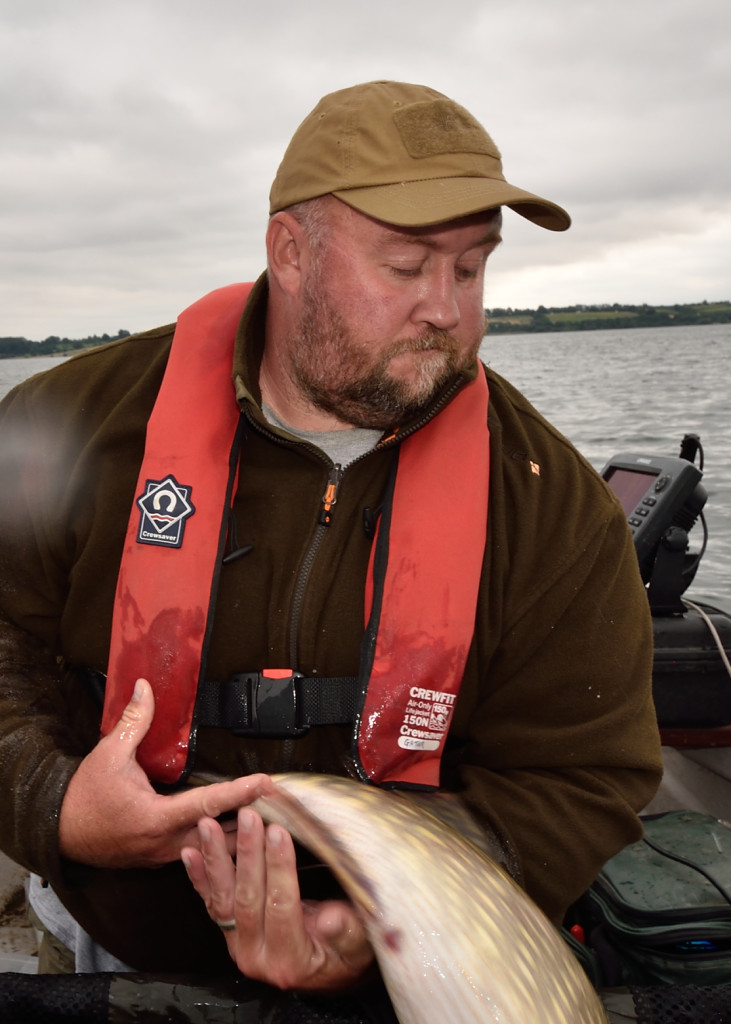 Now, not wanting to look at my now throbbing leg, or rather mess around with the fish, I took a couple of self takes and returned it and went on fishing. Slowly I could feel a warm wet feeling trickling down to my sock, but it slowly abated, which was a relief – as I could imagine having to go to the hospital to explain how I got a pike to bite me in the groin!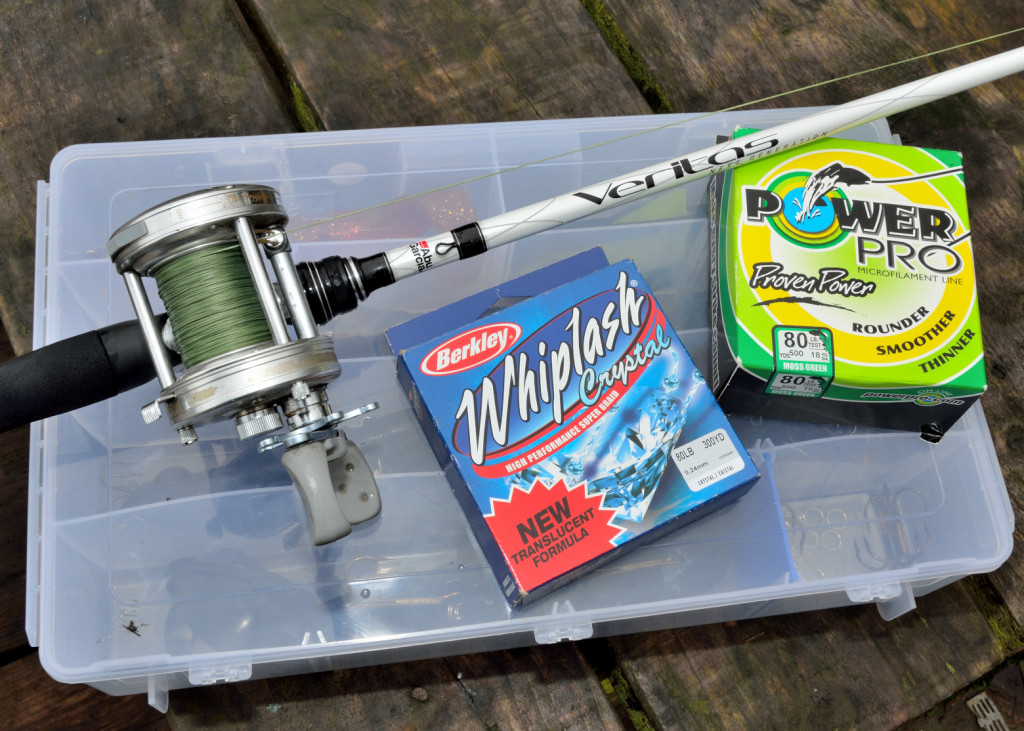 The rest of the month has been taken up with all the minutiae of getting the fishing gear ready for the new pike season. Now this might not sound like a big job, but every season I always find out things that I should have done previously while out on the water. The list is extensive but really there is no excuse to have to make up traces while fishing, or having to tie up stingers.
So this year I have made an effort to get everything prepared and ready, and I have spent a couple of hours each night, oiling and re- spooling reels, preparing Jigs, tying new up-traces and all the boring things that come with fishing. I know some anglers love doing this and like to do it on the bank, but I want to maximise my fishing time while I am out. Not having to stop for 10 mins to crimp up another treble can mean the difference between catching and not, especially early season when feeding times can be very small. It is much quicker and kinder to the fish, especially when they are active, to simply cut the hooks, and then replace them. Having a set of stingers already to hand you simply put another one on and away you go.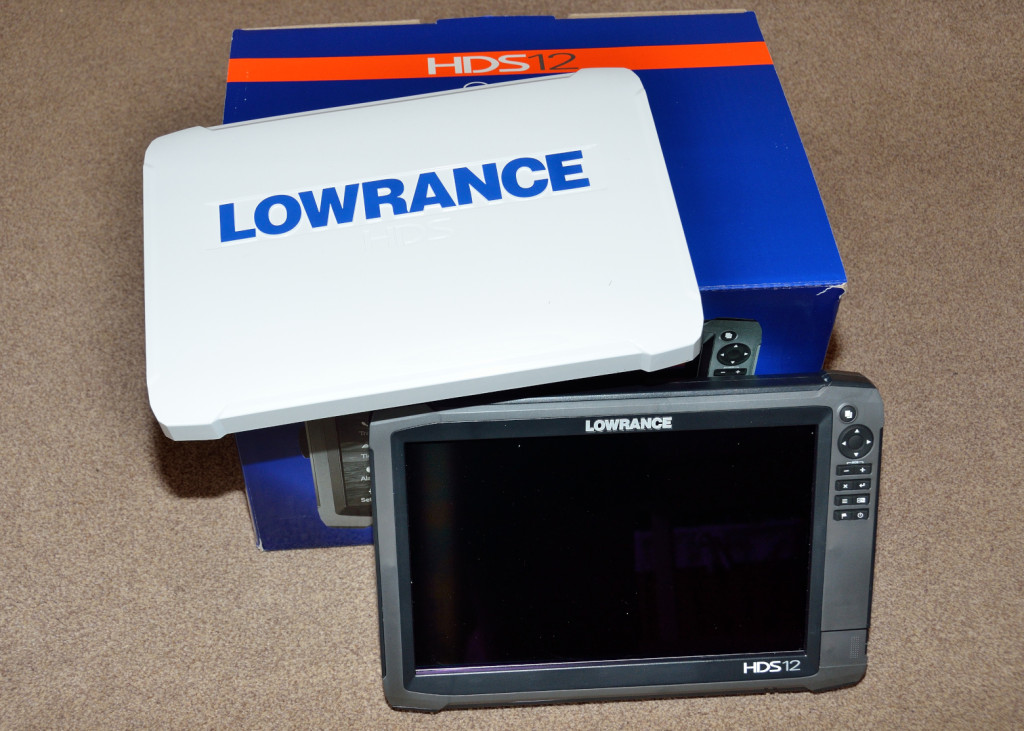 One of the other new toys I have invested in this season is a new sounder / imager. Not that I really needed to, but I have upgraded for a couple of reasons, mainly the new software has more interoperability (which is a great word that you very rarely get chance to use.) What it means is that I can now link my bow mount directly to my sounder and autopilot my boat from the sounder, which sounds overly fancy but I think it will be ideal for the type of fishing that I do.  The other thing this sounder does is Wi-Fi, which at first doesn't sound that great, but what it means is that I can Wi-Fi the sounder to a device such as a smart phone or a tablet so effectively I can have multiple viewing units around the boat without having to power another unit.
Of course this means that there will be more stuff to carry and more batteries but I hope it will be worth it, and I will report on my findings at a later date once I have broken it in a bit.