July Blog 2016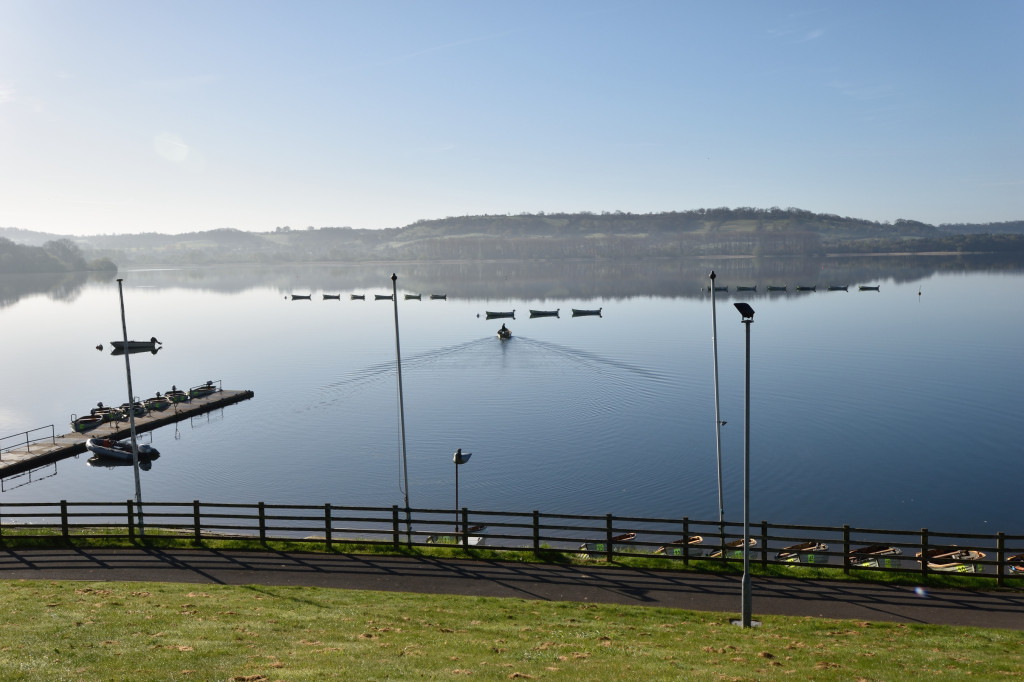 There has been a bit of a hiatus of this site for the last couple of months, for two reasons, firstly we have had to switch to another server which caused a slight interruption, and secondly, because I have had very little of interest to write about since the seasons started! I had managed a couple of trips to Chew on the fly but with little to shout about, I seeming missed the one week where a few big fish got caught. Choosing to fish the week before and the week after, but such is life, and I'll be back when the "proper" Pike fishing starts in October.
It does sometimes seem that forces are against you- during June I had a trip up to some "easy 20" waters up in Scotland, however the day before I was supposed to go out the heavens opened, and the lochs rose by about 3 foot! Needless to say the fishing was poor, I did catch some 20's, but they were 20 centimetres not 20 pounds! I will be back though, as I am sure if the waters hadn't risen it would have been a different story.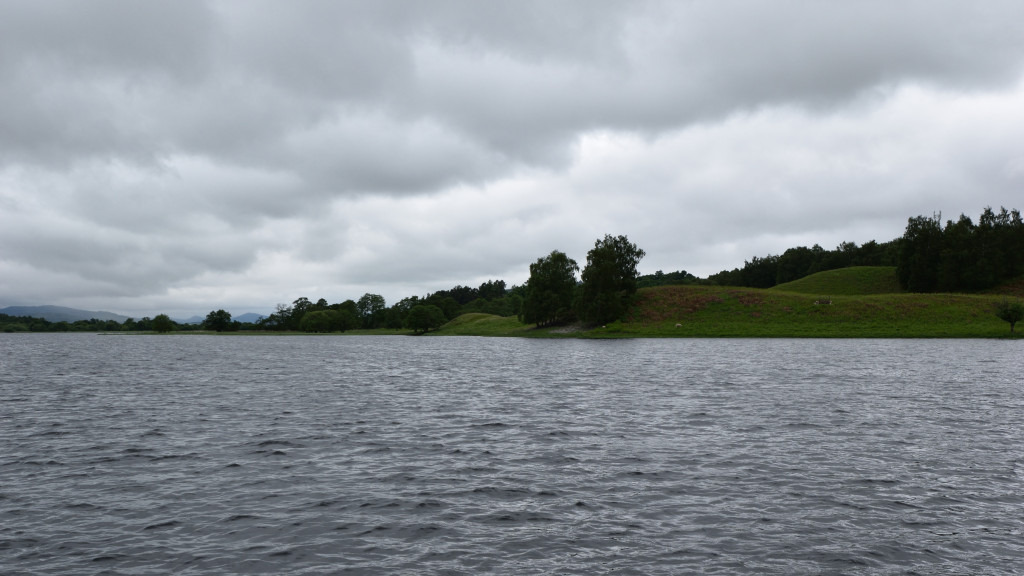 Perversely while I was north of the border, I found out that the extra trickle of water had caused the Severn to fish its head off, with big zander coming out left, right, and centre! Which is quite unusual for this time of year, which, in my experience, is usually quite pants. So I had a couple of trips out in the boat, which was nice in itself as she hadn't seen the water since last March, and I always forget how much fun it is to be out in your own boat doing your own thing. Yes, I caught zander, lots of them, but all small ones! It seemed while everyone else was catching doubles I was catching schoolies! Now there is nothing wrong with catching schoolies, and some people like to catch numbers, but I'm not one of them, as I have more than likely said before I like catching big fish, and if you are catching small ones you are more than likely in the wrong area, or doing the wrong thing.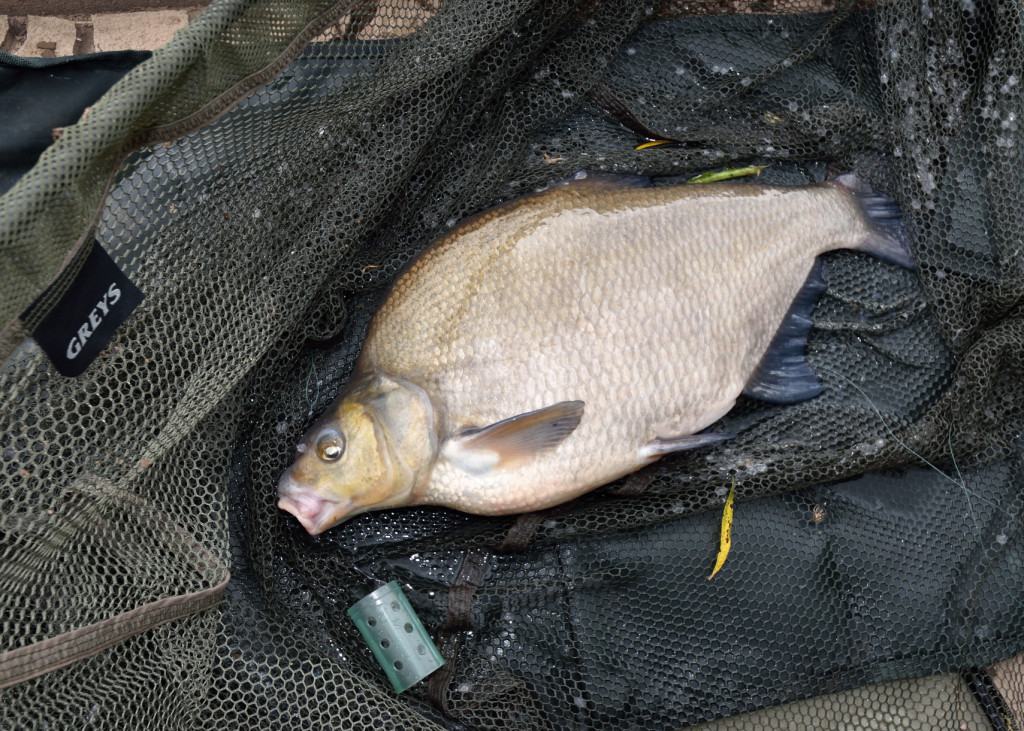 What I did notice is that the majority of the bigger fish were being caught on big live-baits, with lures taking the smaller fish, so the next time I was out I tried to get some lives with a simple feeder rod, and after a couple of chucks, I had a few little skimmers. Then I caught a decent bream, then another, and another – the swim must have been full of them. I admit that I am probably not the best match angler in the world, but in a couple of hours I pulled in quite a good catch of bream, so many that I forgot about fishing for the zeds.  The interesting thing is that these bream were in the same, or very close to the same area that the big zander had been coming from. I know the inter-relationship between zander and bream has been written about before, and, in truth, I have never really associated it, but it is possible it is a summer behaviour, or it could just be that at this time of year they prefer the same environmental conditions, i.e. slow, deep water.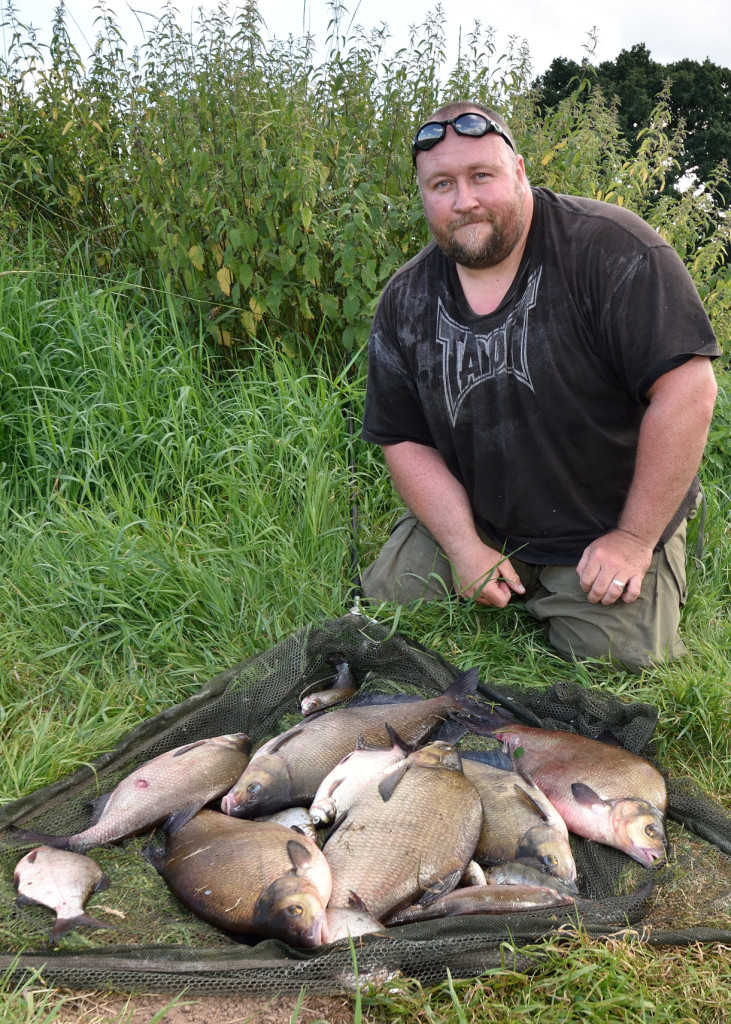 The next trip was an impromptu Perch trip, as I needed to get some stock shots done for an article I was writing. Perch can be quite predictable at this time of year. All the usual dogma written about them only feeding early on or late in the evening is frankly poppy-cock.  I have caught loads of Perch in the summer in the middle of the day, and it tends to be a more constant feeding time then last knockings, in my experience. Why this is so is debatable, but I think it has something to do with the reflection of the water surface and angle of the sun, which is a bit technical to get into here. But suffice to say there is possibly less light penetration at certain times of the day, due to refraction and effects such as Snell's window. I am talking about lure fishing here, with bait fishing I would agree that dawn and dusk are still the best times, but with lures, if you find the fish and present them correctly I am very confident in catching Perch. This proved to be so on this day, when I had seven of them over three pounds – with two whoppers of 4lb and 4lb 2oz. Perch this size are something special and I never tire of catching them.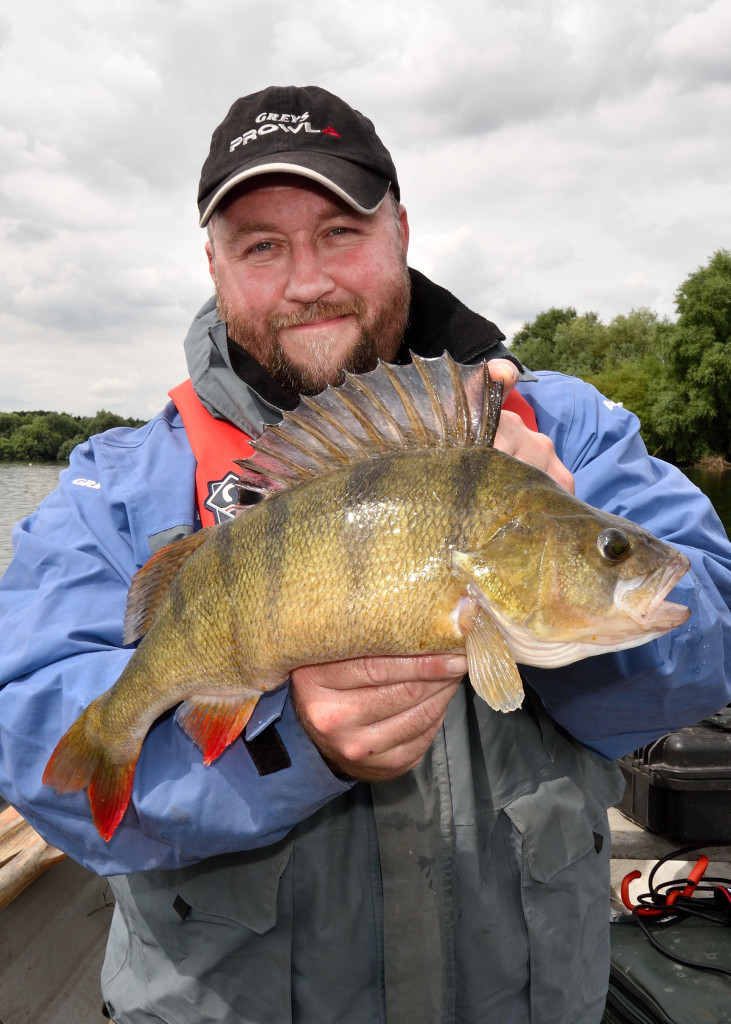 What was interesting was that there were several other anglers out who were really struggling to catch- watching what they were doing and it became obvious why.Most were doing long drifts of the lake, hoping to come across some feeding fish. From experience while this is a good searching tactic in the winter months, in the summer I find Perch especially the big ones are nearly always holed up in diamond formation near to structures. Note I said near to – not on structures, as they are often several yards away from anything obvious, but will be in the local vicinity.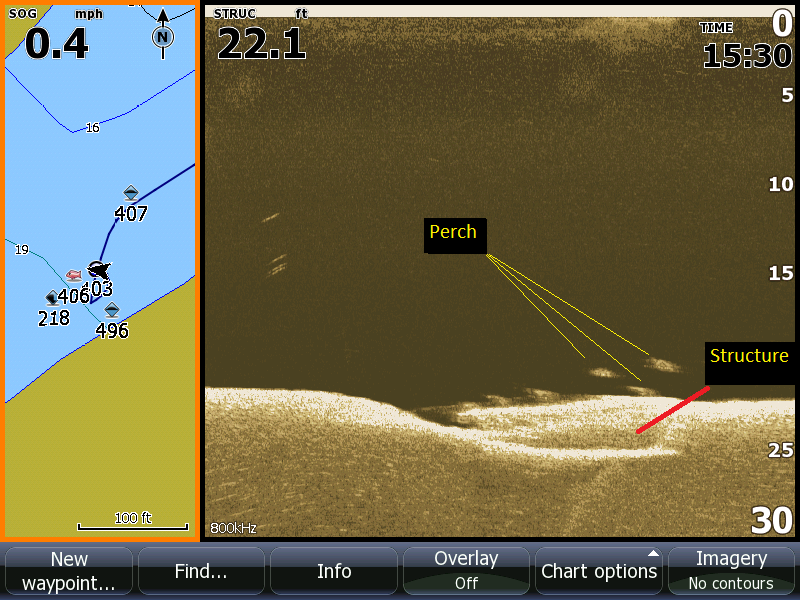 The above sonar image shows three Perch. How can I tell they are perch, well through experience; When seen on a down imager they nearly always look like this, they stage in a diamond formation. Bream show up as similar "blobs" but they are usually more densely packed together.  If as I am going along I see something like this I will keep fishing that spot, picking the fish off until I don't see any more fish.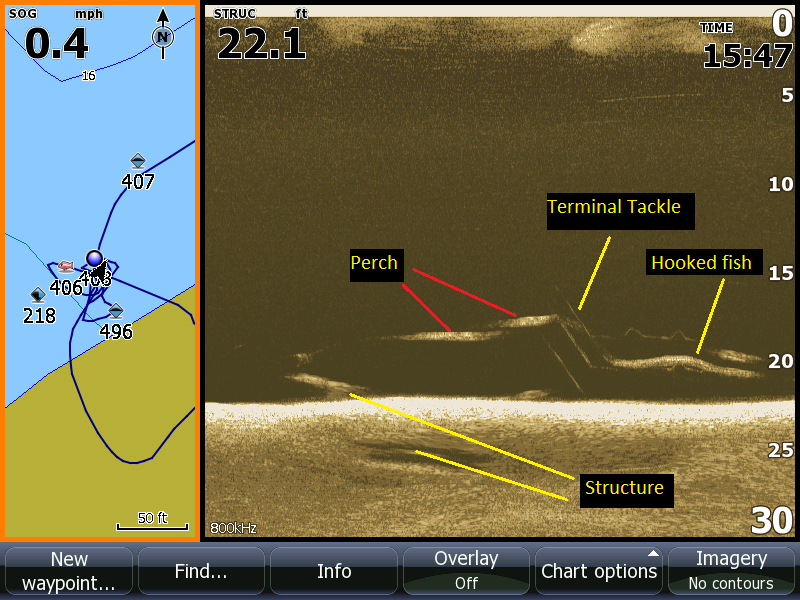 This is another interesting down scan image, here you can see the same three perch – though they look rather elongated and squashed – this is simply because I have manoeuvred the boat directly over them and it is an effect of the imager that it will display them like this as either the boat moves or the fish do. So you have three blobby looking streaks on the screen, also on the screen you can see my rig being dropped down to them, the three lines at 45 degree would be in this particular instance – swivel, lure, weight in that order. at the Trail end of the image you can see one of the "blobs" stretched out and arched – this is a perch that has swum up and taken the lure and has just got hooked. The last "blob" on the screen is an echo or double exposure of the hooked fish as it has shot off upon being hooked.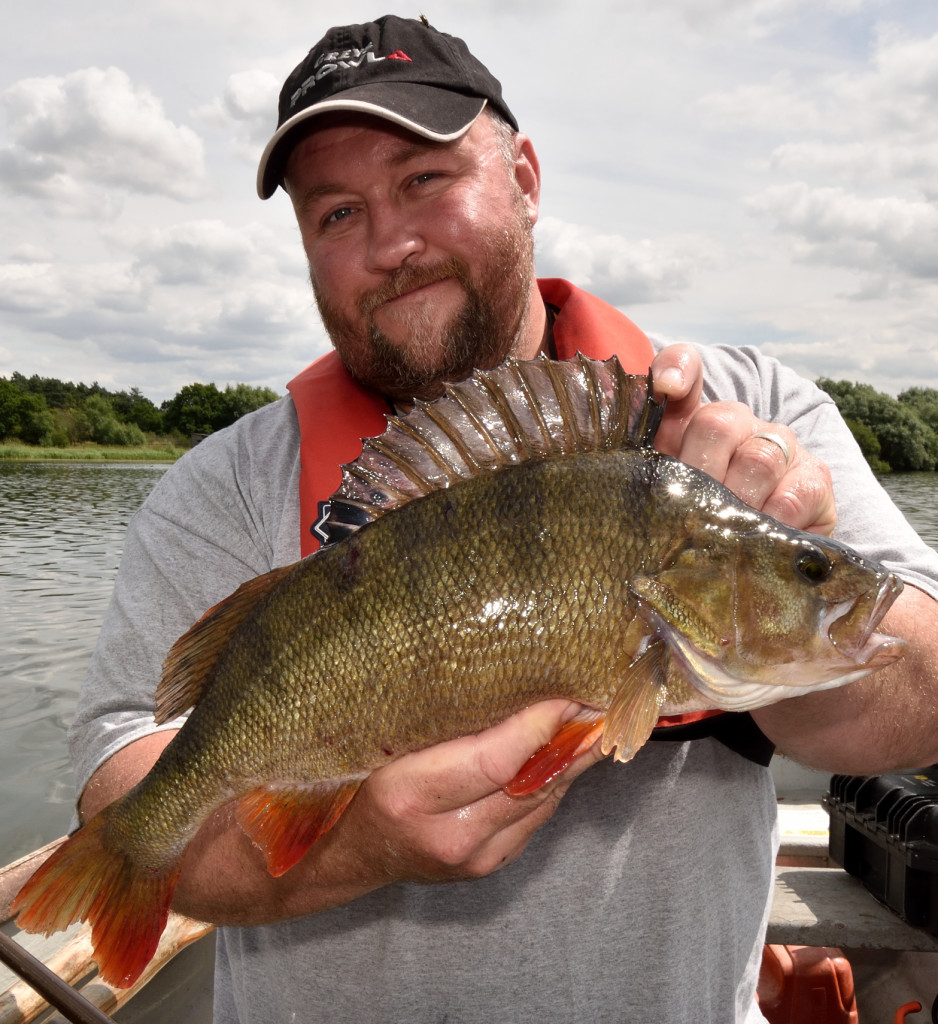 For interest- those three perch, assuming no others replaced them during that period weighed in at 3lb 6oz, 3lb 8oz, 3lb 14oz. You could possibly say they are all the same cohort of fish. Looking at my track and chart plot I fished for those three fish for just over 1.5 hrs until I caught them all. I think that goes to show how precise you need to be to target these fish. The secret is once you have caught one, I keep it in the net until I have drifted a good distance away from the area before returning it, this way there is less chance it will spook the others.