September 2016 Blog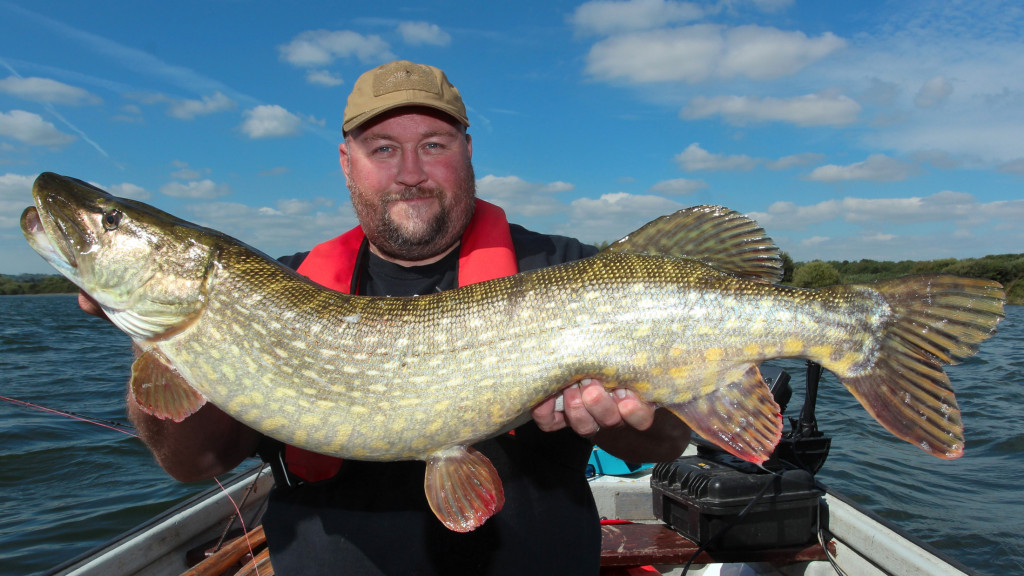 With the reservoir season now in full swing, most of my fishing time has been concentrating on these. September is lure angling only – which suits me fine, and so I have spent a lot of my time chucking various bits of rubber around, and I have even managed to get a few fish. Though there have been days where I have seemingly had rubber hooks! One day in particular I managed to miss / bounce off, or completely cock-up, 10 takes! Now this is on a water where, if you get one every couple of days, you are doing well.
Paul Garner, who was with me at the time, however, seemed to be connecting to everything, and I was given a display of how to land fish even perch!
When you have days like this it is natural to begin questioning everything you are doing. Were my stingers in the correct position? Had the rod I was using become too soft? Was I striking correctly? But in nearly all instances it is just one of those things and you just have to grind through it.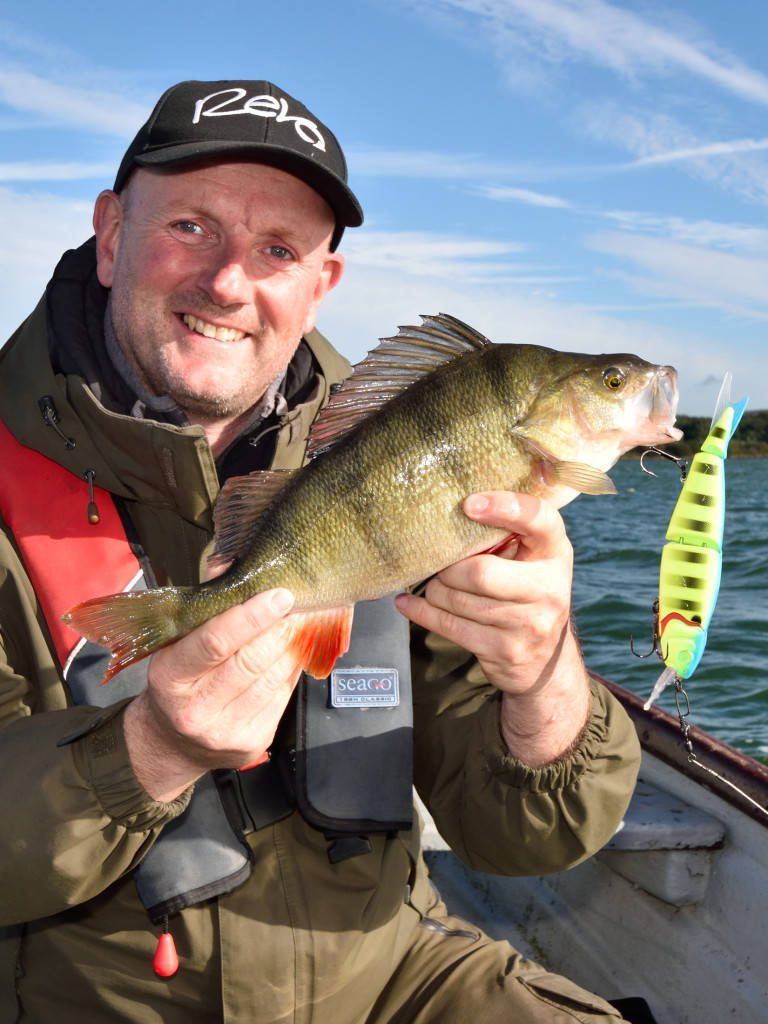 Unfortunately my run of bad luck continued – I had nipped out for a quick half- day session, primarily because I had just rigged up my new echo sounder and wanted to have a play with it, anyway I had spent most of the morning covering an area of water that "usually" holds pike, it didn't, so I did a long drift over some deep water, an area that another boat had been anchored up in for a good few hours before moving off, and that had been battered with all manner of replicants / bulldawgs and soft plastics – so when I came to this spot I had a rummage in my lure bag and dug out a lure that, to be honest I don't use very much. Yes, I have caught some fish on it before, but I wouldn't call it a great fish catcher – but it has a large profile and is heavy so will stay down deep. It is a lure that you can't get in the UK, so I thought at least the fish won't have seen it before.
First cast nothing, and I was drifting quite quickly as I didn't have a drogue out. I was winding the lure back up to the boat so it was on a straight up and down retrieve, and within 4 ft of the boat a massive pike came up, vertically took the lure, and turned and powered down to the bottom.
My rod was bent double – and the line was going straight down and under the swiftly drifting boat. As I manoeuvred the rod around the back of the engine the line went slack and the fish came off, and I wound in a sad- looking lure with the stinger hanging off.
How big was that pike? …… Big ……. Really Big ……. Bugger!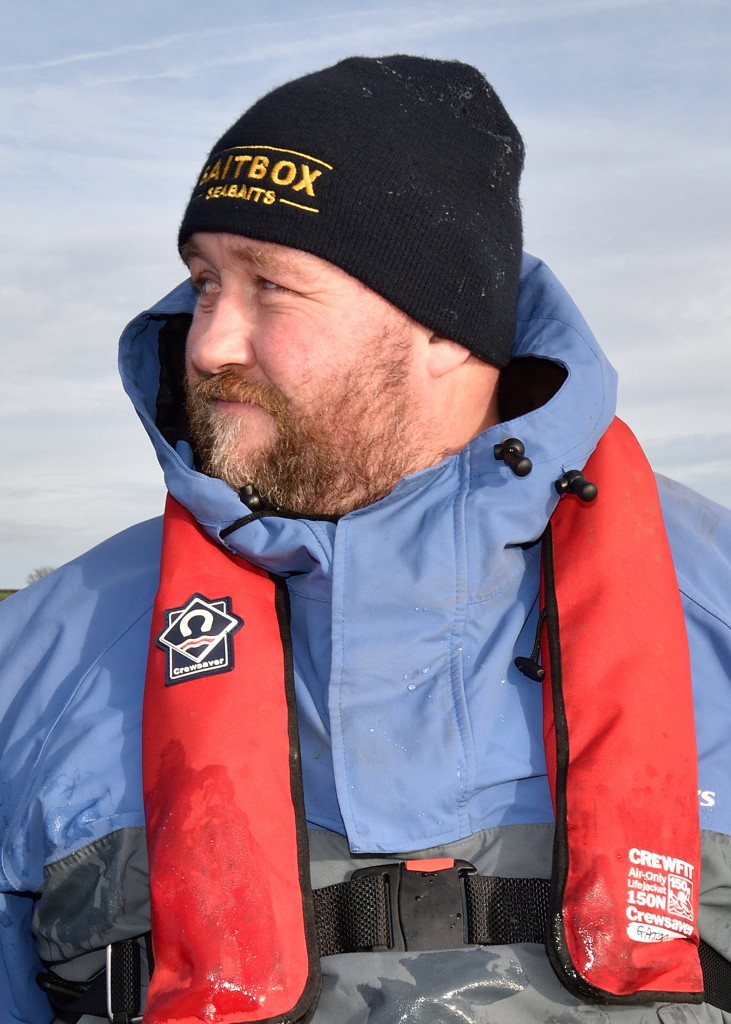 I still can't believe that that fish came off, it must have been just hooked in the teeth on the top jaw or something. Like you do I examined the hooks, all were needle sharp – there really was no reason for that fish to fall off. I spent the next few minutes debating whether to throw the rod in or myself in!
Eventually I calmed down, and I spent the next hour before I had to head off anchored up casting around the spot, but to no avail, stupid really, and I should have tried somewhere else – as it is so unlikely that a fish that has been hooked will be caught again.
I always say no water owes anyone anything, but hypocritically that water owes me a big fish! By my count that's three time in the last few years that I have either missed one or had a massive fish follow in my lure, and I reconcile myself in that it's only a matter of time!
I suppose bad luck is all relative as I have managed some good fish this month, its just I think I should have managed more! Now that is greedy I know, but that is what keeps us all competitive!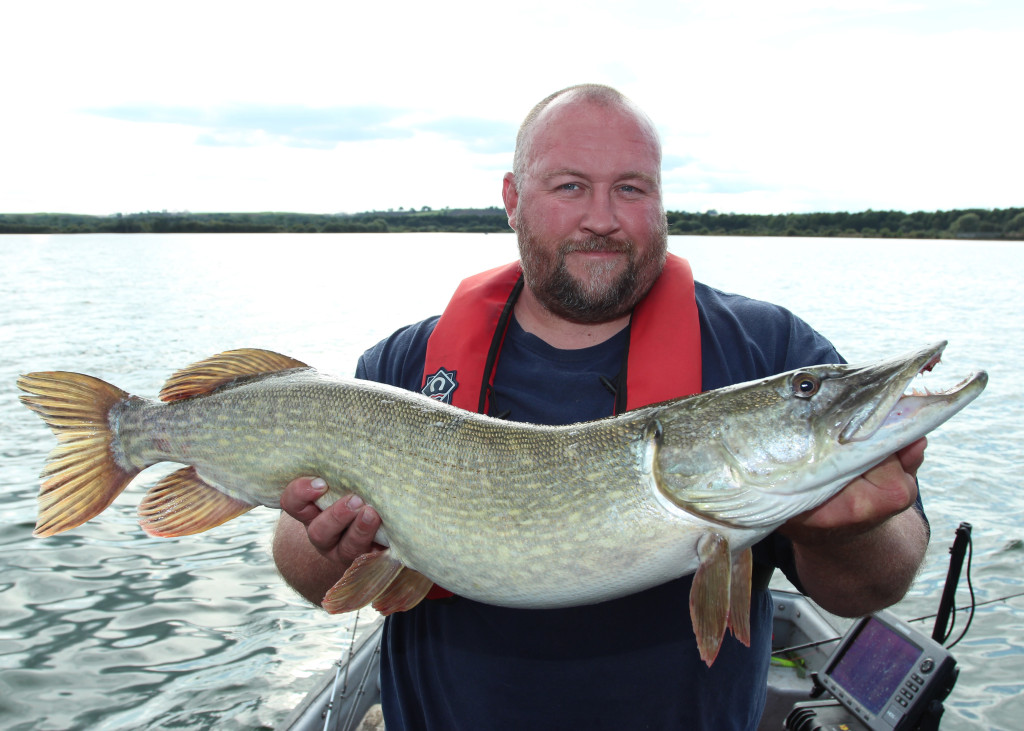 On another note I have just been given a WaterWolf camera to play around with, so, keen to give it a good reviewing, I put it on a few times while out and about, and I really wished I hadn't! While fishing with lures you do sometimes get follows, I have always put this down to – yes, the fish is interested, but there is something not quite right in your lure choice, retrieve speed, colour etc. with, in my experience, the latter being the most critical. So you mark the spot and try it again with something different, and 30% of the time you may catch the following fish.
What the WaterWolf camera showed me was that on nearly every blooming retrieve there was a pike somewhere near the lure, sometimes following, sometimes just coming up for a look, sometimes nudging it sideways – it was amazing. Most of this activity happened so far away from the boat that it would have been impossible to see it without this technology. In fact on one water there was so much activity with pike looking at lures that I began to think how do we ever catch these fish!
It was the same with zander, in that most times if you dropped your lure down in an area that there were fish on the sounder, then at least one would come up and look at the lure, and in one case even took the camera!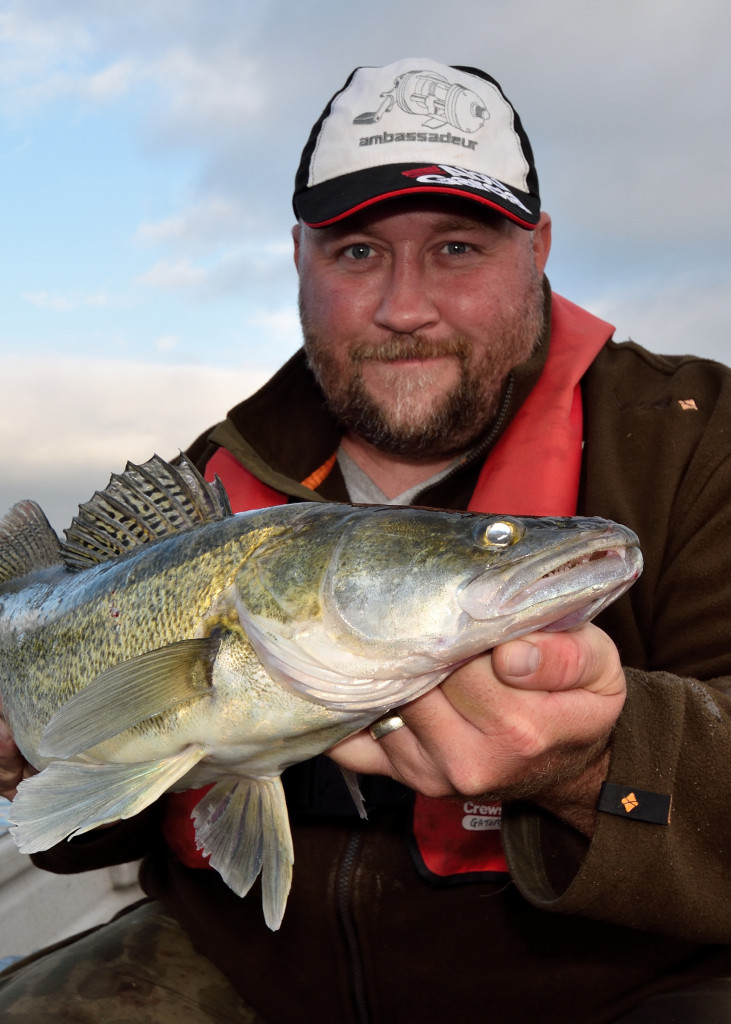 I did learn some interesting things though, and one of them is how certain lures work or don't work at depth and low speeds, and the other is colour is vastly important – with some patterns of the same lure being a virtual fish magnet, including some very unusual colours as well!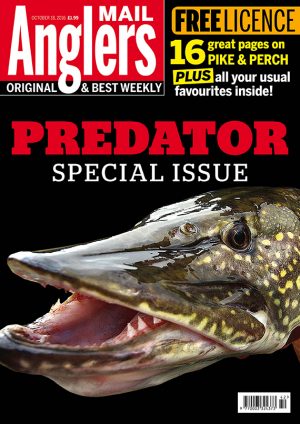 On the writing front, I will be doing a Predator column in the Anglers Mail again this year, which starts Mid October, and I have just finished an interview with Uncle Nev which will appear in the November issue of Pike and Predators.
There was also a quick guide to autumn perch fishing in the September 6th issue of the Anglers Mail.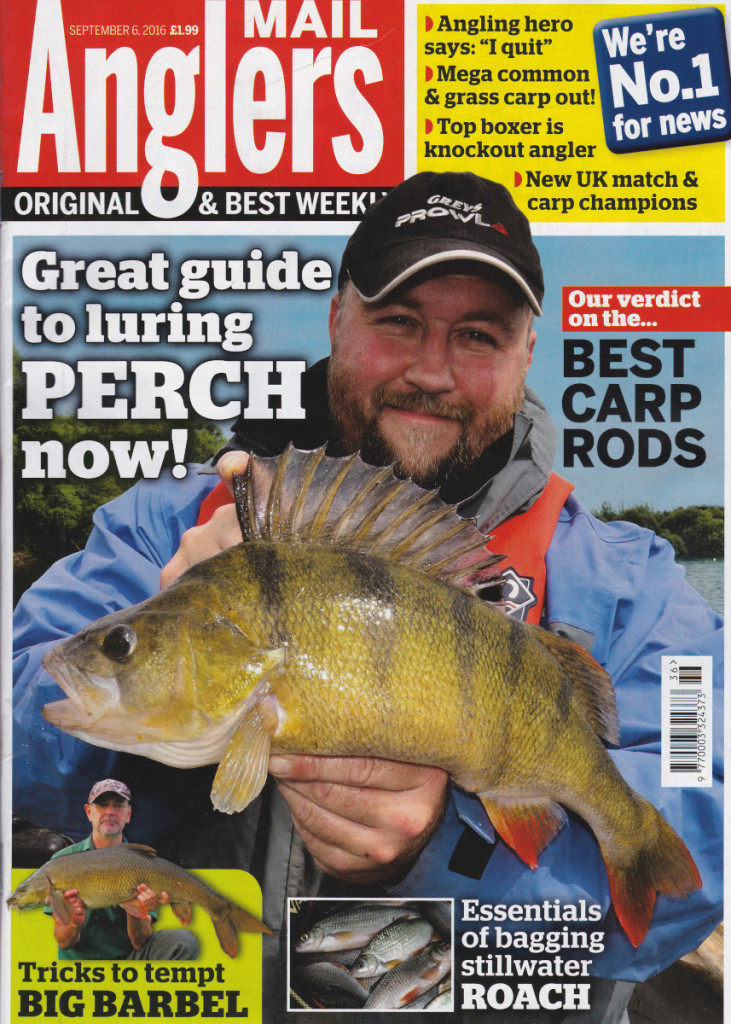 Roll on Chew next month, as I think it will be quite a good year on there and hopefully I'll get over my bad luck spell!