Abu Revo review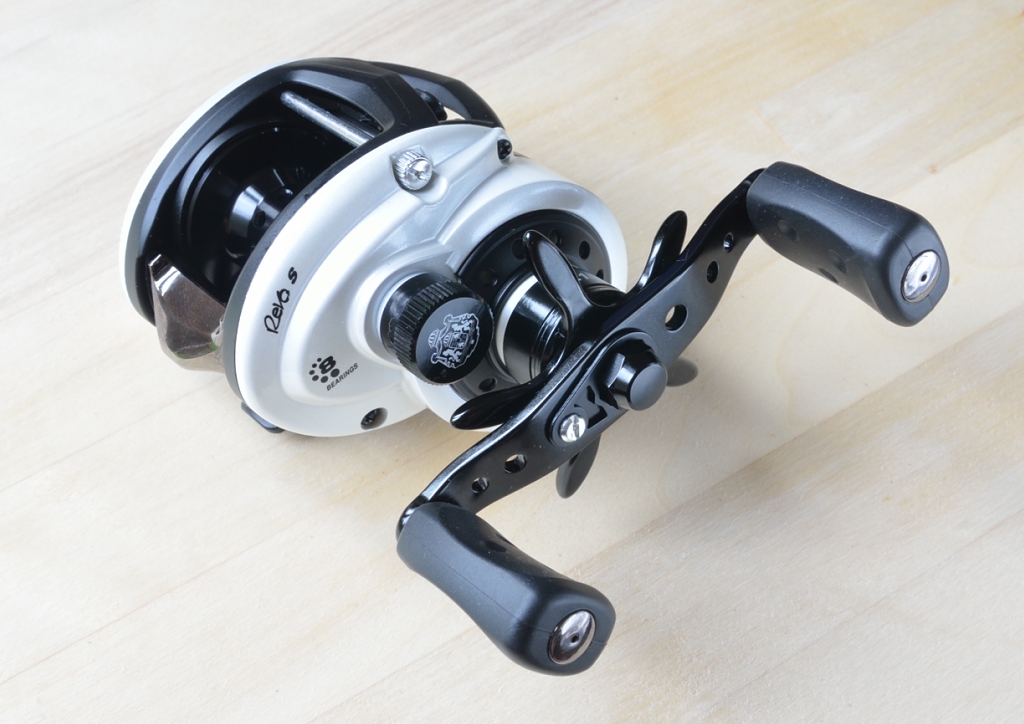 I have been using Abu reels for nearly as long as I have been predator fishing, the standard 6500 size reel being ideal for most applications. I've got some C3's for my bait rods, and various C3 specials for heavy lure work: jerkbaits, big rubbers, and such like. I've even got some finely tuned reels for my beach casting and boat rods. So it can be said that I am a fan of Abu reels.
However it's only been in the last few seasons that I have been using their low profile reels for my lighter lure fishing, and this is where this size of reel really comes into its own. They match and balance nicely with lighter rods, no longer do I need to use a big c3 for casting jigs, for example.
The fist two reels I tried were the Pro Max, these were a nice reel, a bit plasticy, being one of Abu's lower price range, they lasted quite well, but, after two winter's of heavy use, both finally gave up- in that the anti- reverse wore out, which caused line slippage on the strike, which clearly isn't very good. I will say that two winter's for £40 each is quite good, and I do fish a lot more than most anglers do, so I'm quite happy with this life expectancy.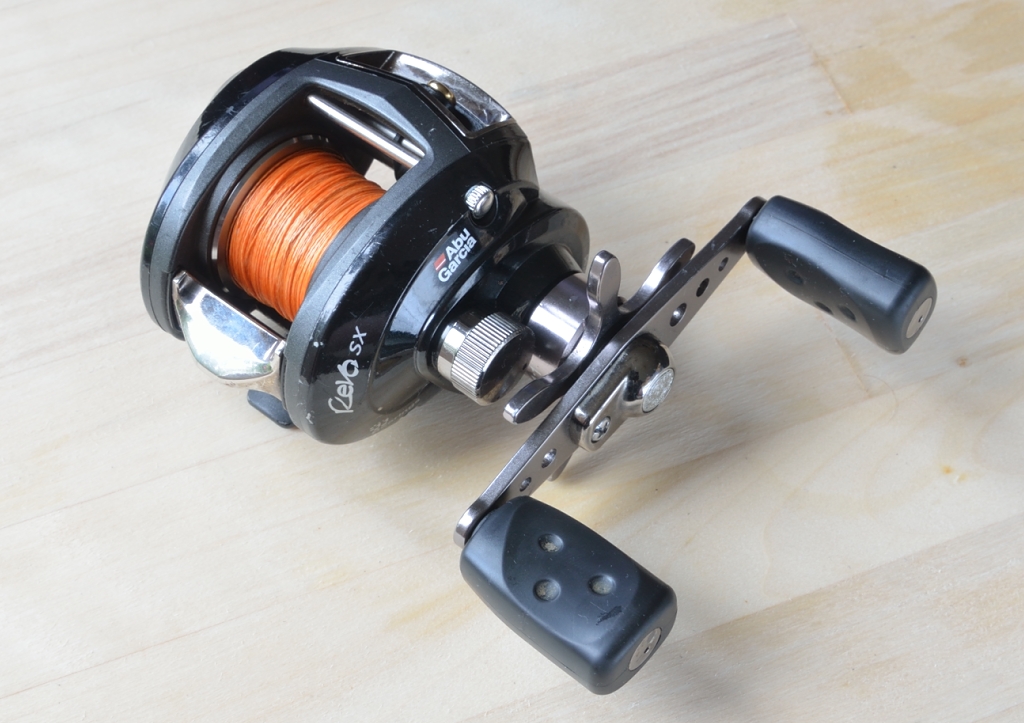 Then I moved on to the Revo SX, this was a different class of reel, a lot sturdier, and is still going strong after two seasons. The reel is a trendy off- black in colour, although it's been a bit battered and chipped.-ah, the joys of boat fishing. (Anyone that can keep their reels in pristine condition after two seasons is obviously not doing enough fishing!) They retail at £140, so they are not the cheapest, but have some great features that set them apart in the low profile market.
The Revo SX has a great magnetic braking system that is easily controllable by the side dial-in normal use I set it mid way, I can crank it up a bit if I'm chucking into a strong wind, or ease it off if I want those extra few yards, it really is that easy.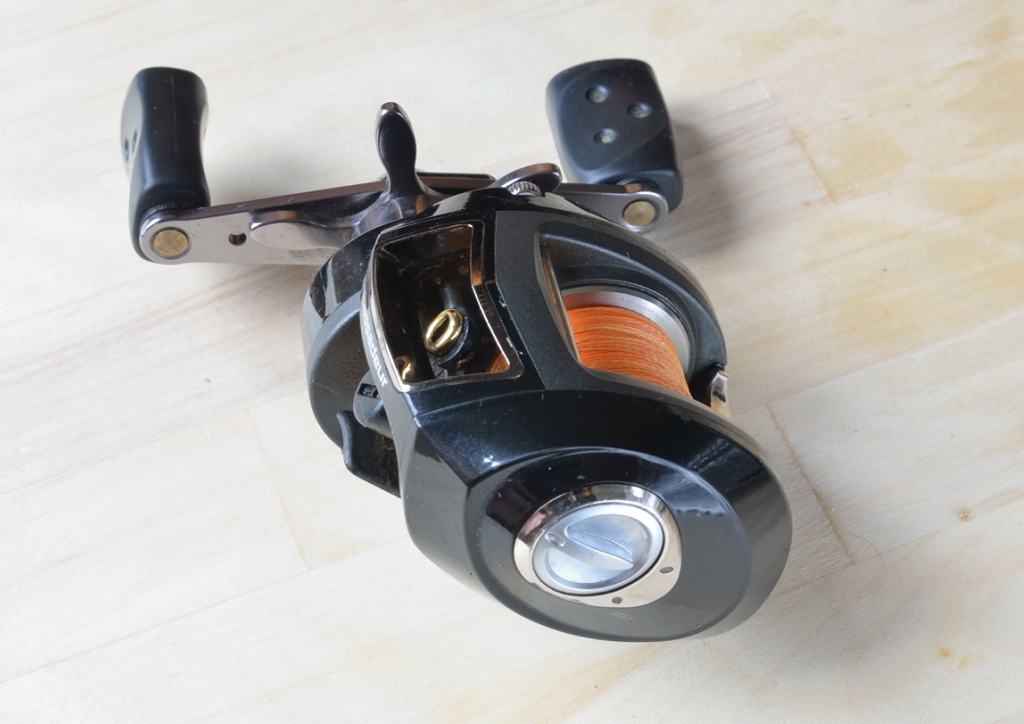 The frame is a solid alloy and hasn't buckled even under heavy strain, when pulling in snags etc. There are nine ball bearings which make it super smooth, and the drag is like silk. I have the high speed version which has a higher gear ratio than standard of 7.1 which I find ideal for what I use if for, which is casting medium sized lures (50g to 80g) on 50lb braid.
I have also used this reel for smaller stuff, i.e. casting jigs (15g to 30g) with 30lb braid, and it has no problem with this setup either, which is good, as usually lighter setups do cause multiplier problems.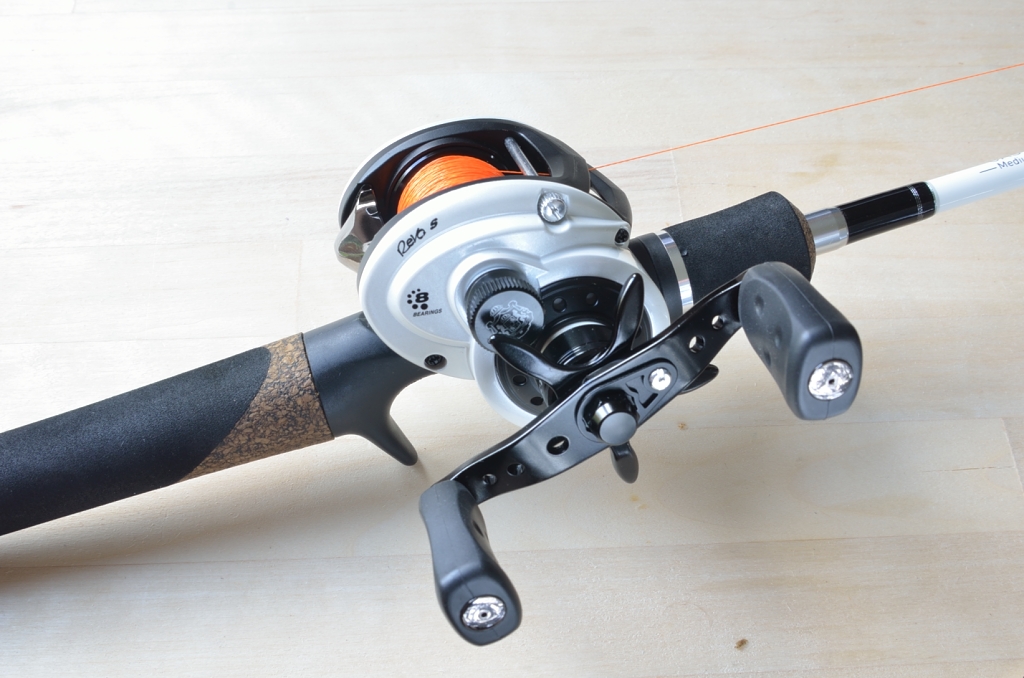 Recently I have been given a new 2013 Revo S to try, this is similar to the SX, but without the magnetic dial control and 1 less ball bearing. It is considerably lighter then the SX, and the braking system is back to the similar centrifugal system but with a twist, in that there are several spring- loaded blocks that only come into effect when the spool is spinning at max speed. This should cut down on bird's nests, but really if you know how to use a multiplier, you shouldn't get that many in the first place. Time will tell how this reel will stand up to the rigours of constant casting, and I will review it after a season's uses, one thing is for sure though, it won't stay pristine white for very long the way I use them!