Summer 2021 Blog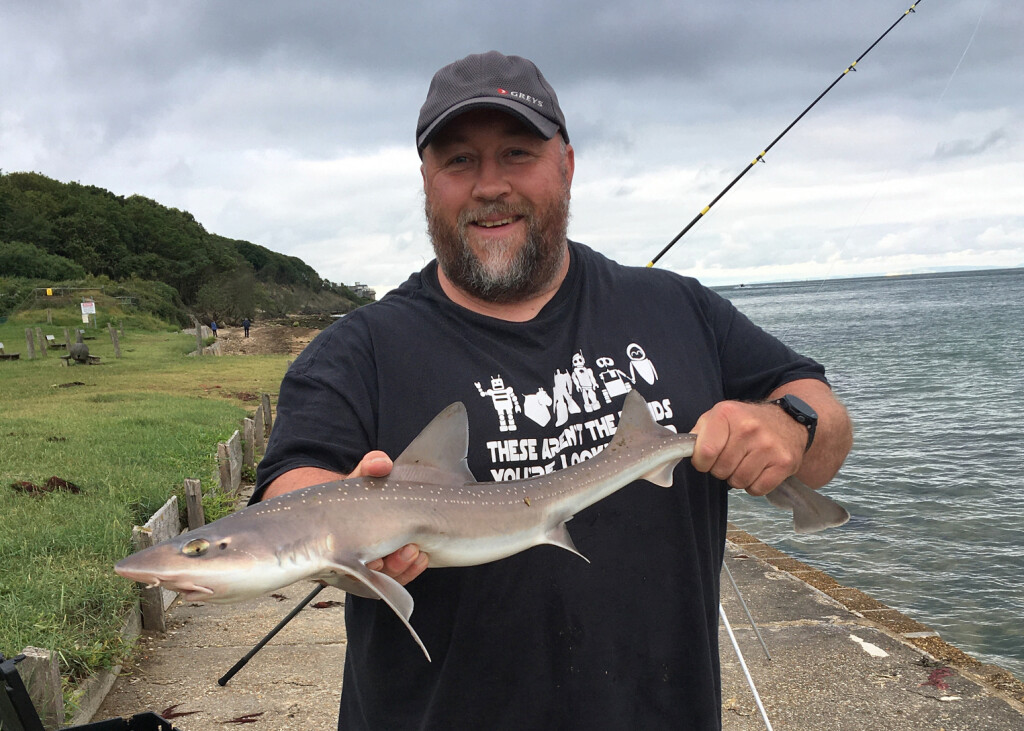 Sea Fishing;
Back in June I had the opportunity to dig the beach-casters out for a bit of smoothhound fishing. I do like a bit of sea fishing, but usually the effort- to- catch ratio is rubbish, however on this occasion I did catch a few.
Squid was the bait, for some reason they seemed to like this better than crab. As the area was quite snaggy I was using a pulley-rig on both rods with a good lump of squid whipped on, and I was getting bites from the first cast – which was at mid tide.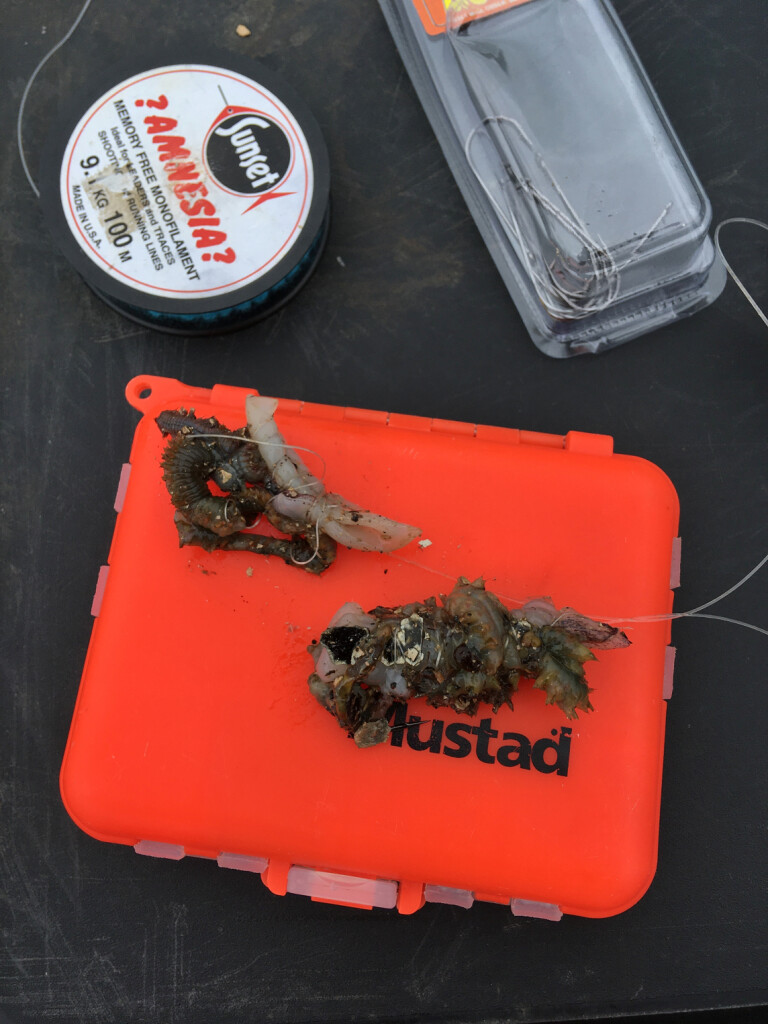 However they weren't smoothhounds, but black bream. These little fish love squid as well, but you don't get many on big hooks and big baits, so it was a simple task to scale one rod down and fish little squid strips for the bream, and a keep one big bait for the hounds. I added a little bit of rag worm to the bream bait as I find this helps them stick on a bit.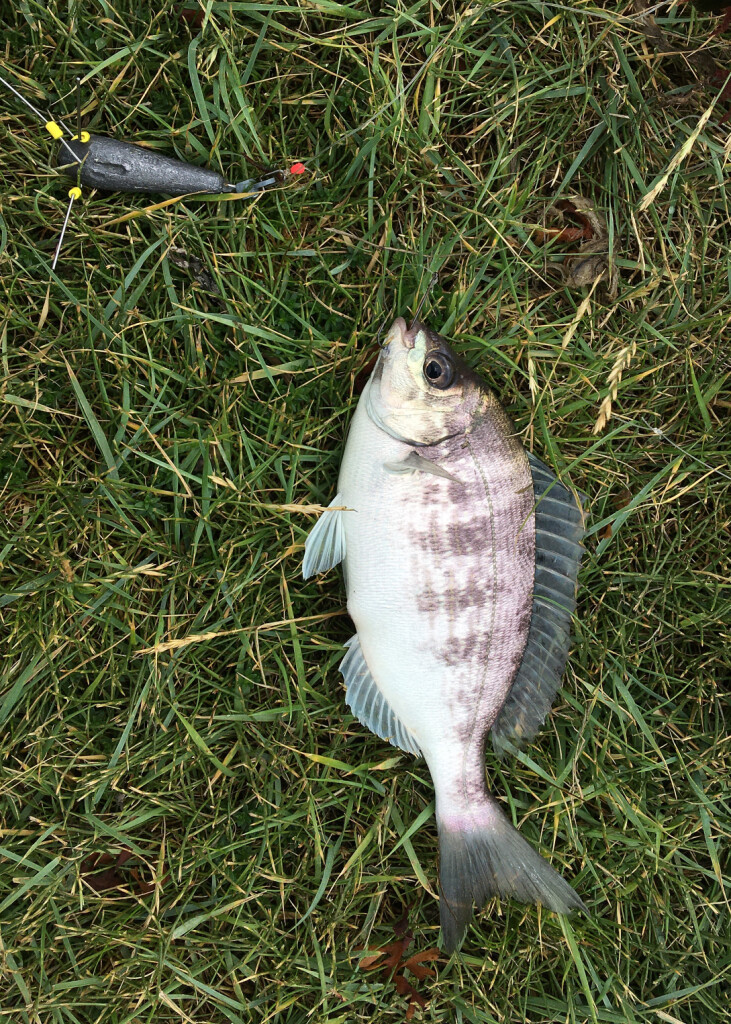 Bites from the bream were quick and fast, and infuriatingly difficult to keep on the hook. The hounds however smash the bait and run off with it, giving great rod- bending bites. For some reason they seemed to feed best at mid-tide? Which is very different to the Bristol Channel marks that I am used to which fish best on low tide.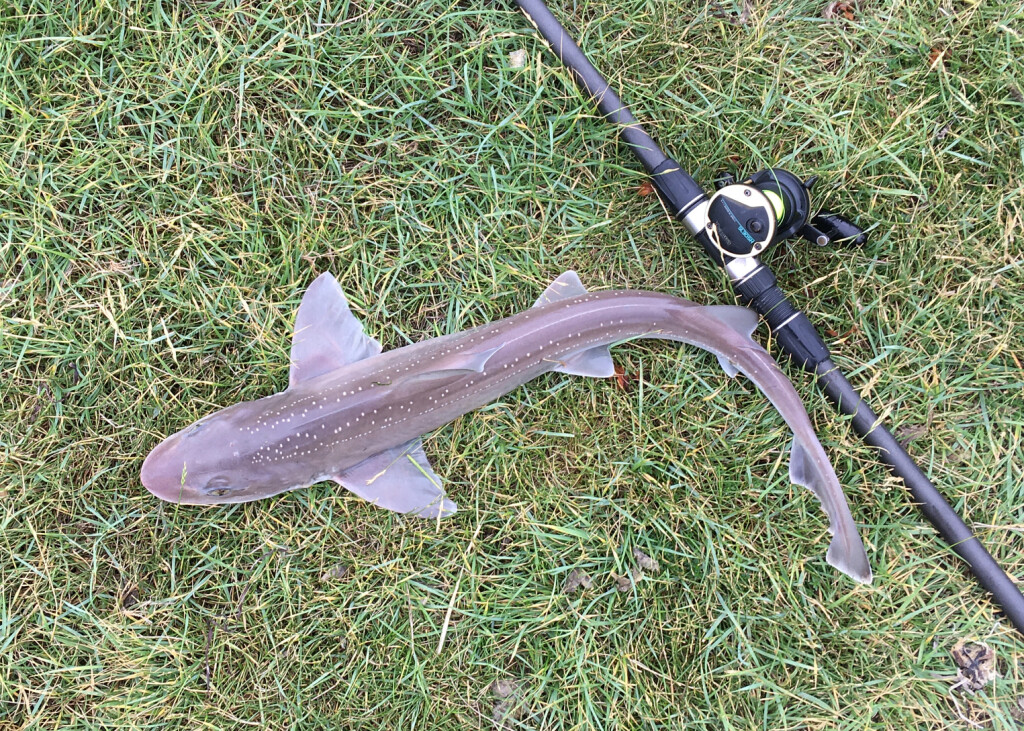 I also did a bit of stingray fishing on the calmer nights with ragworm as I have still not managed to catch one of these from UK shores, but alas it didn't happen, but it is nice to be out on a nice night and have the beach to yourself.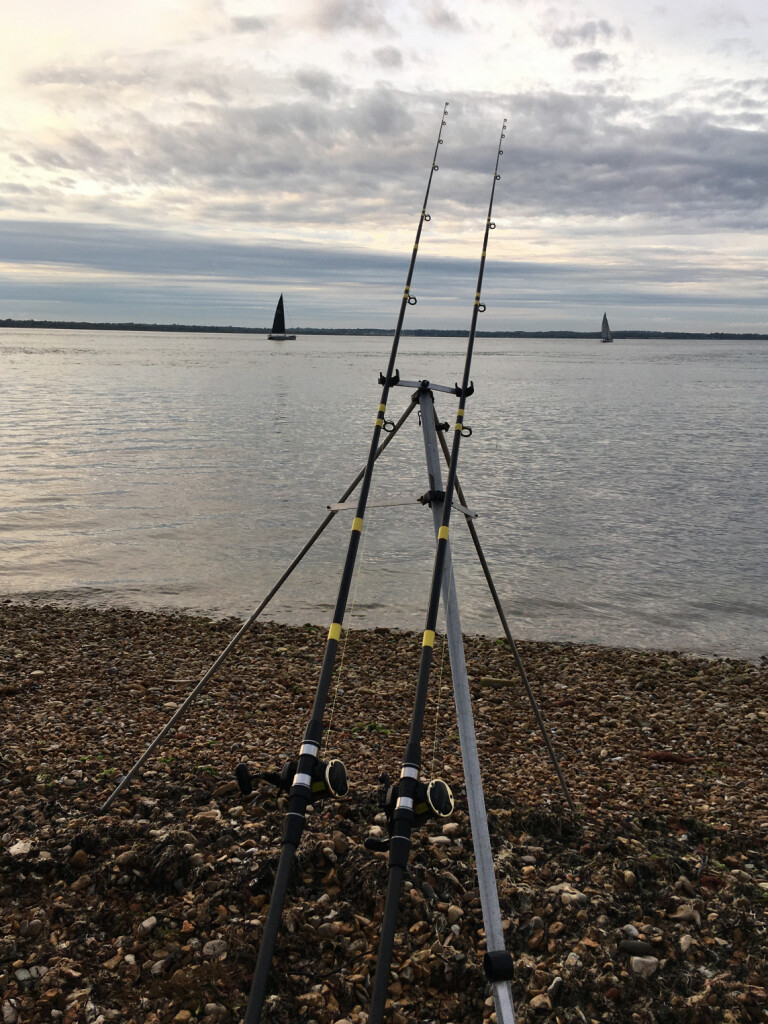 Back to the river;
The river has fished well throughout the warmer months, despite being low and clear in most instances. Usually when the water is like this most of the action comes at night, however for some reasons unknown to me the nights were fairly rubbish. In fact most of the time the productive period (on lures) was early morning 0500 – 0900hrs and early evening around to around 2100hrs. For early morning fishing I like to have fished the night first as I'm not the best "morning person", but if I wake up on the river there really is no excuse not to fish hard.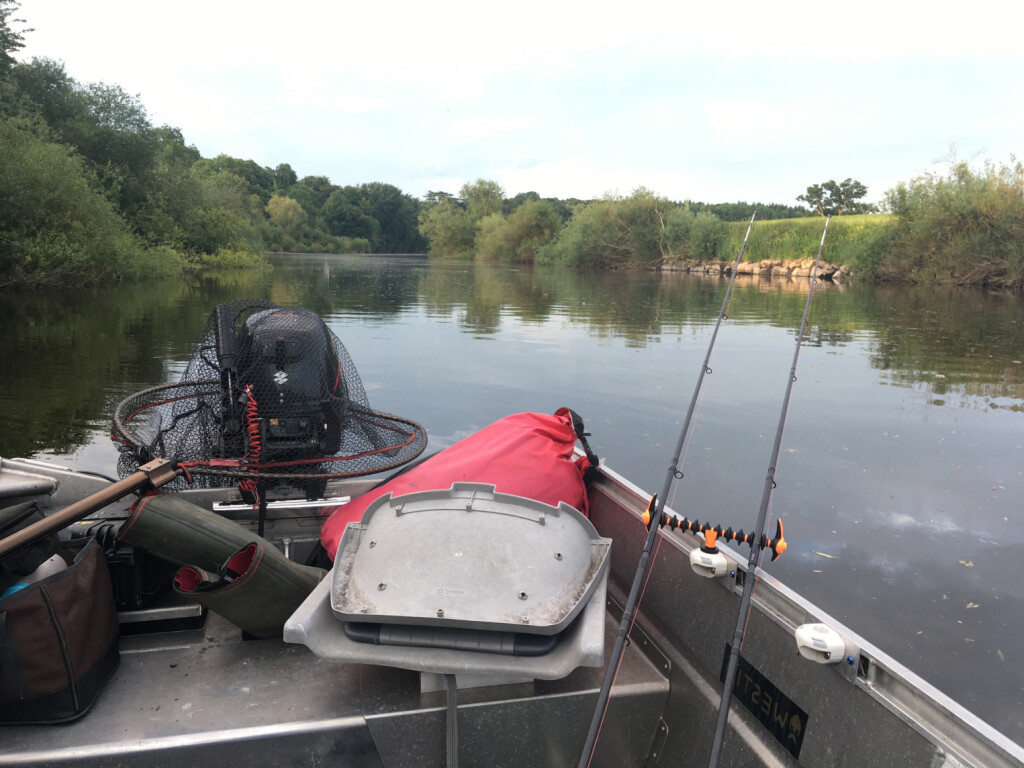 The big zander were noticeably absent this year, which could be coincidental with the methods used. Usually, in the summer the larger zander are caught on baits at night. With the fishing being so good in the daylight hours most of my time was spent casting lures, the largest I had was around the 9lb mark but it was not uncommon to get up to 30 fish a day on this method.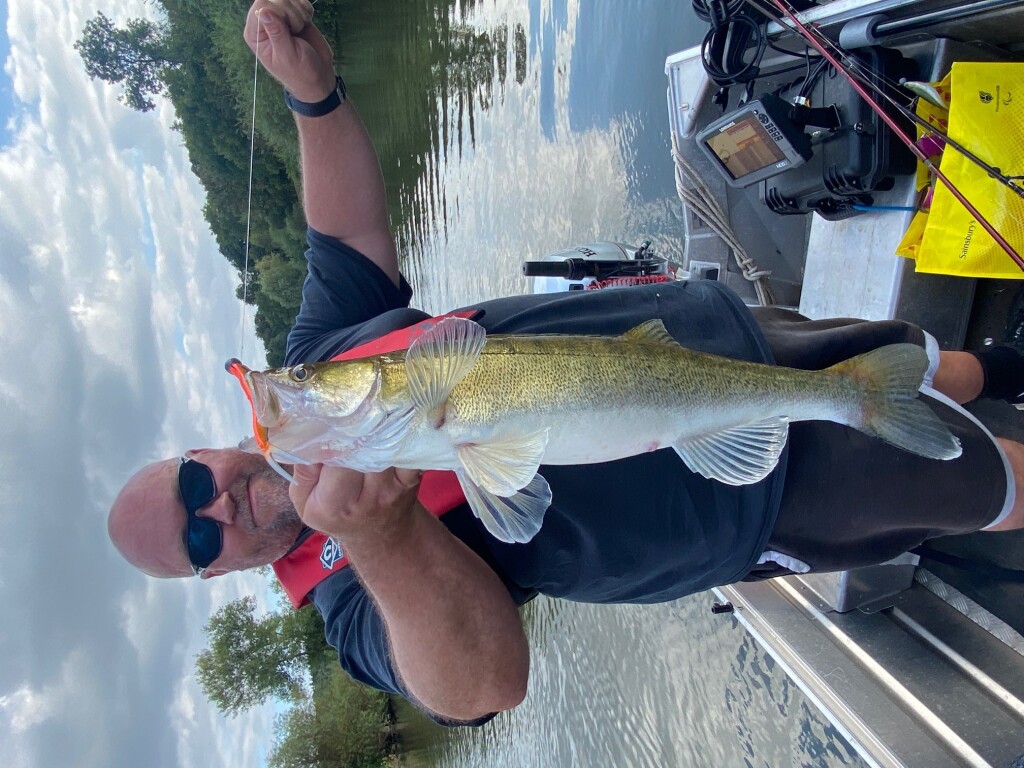 Most of the time they wanted smaller lures and I was using the Westin 12cm Shadteeze with 10 – 12g jig heads for casting. The light jig head shows the state of flow in the river. Most of the time the zander were up in the water, but would only take the lure on the fall, which is something that a lot of anglers don't employ.
Twin tails did a good job as well on the days the zander were tight on the bottom, these are best fished vertical, or on a "dead rod" while casting. This dead rod fishing is difficult if you don't know the river well as the bottom contours can change dramatically. However, sometimes this method can pick up bigger fish.
Engine Issues:
Halfway through the summer season my engine started playing up, probably dodgy fuel again, so I cleaned my tank out again, and flushed the carb out, to get it kind of sort of working again, albeit in a lumpy way! What looks like had happened is the carb needed cleaning and was blocked up, so off it went for a sonic clean and a full service, and it's still being done! Like everything there is a shortage of supply of parts, but hopefully I will be up and running again soon.
As a last resort, I was forced to go out on Paul Garner's boat for an evening. This was an interesting session – as when we found the fish it was obvious that they were feeding quite hard, and we had an excuse to keep swapping lure colours to see what was the most effective.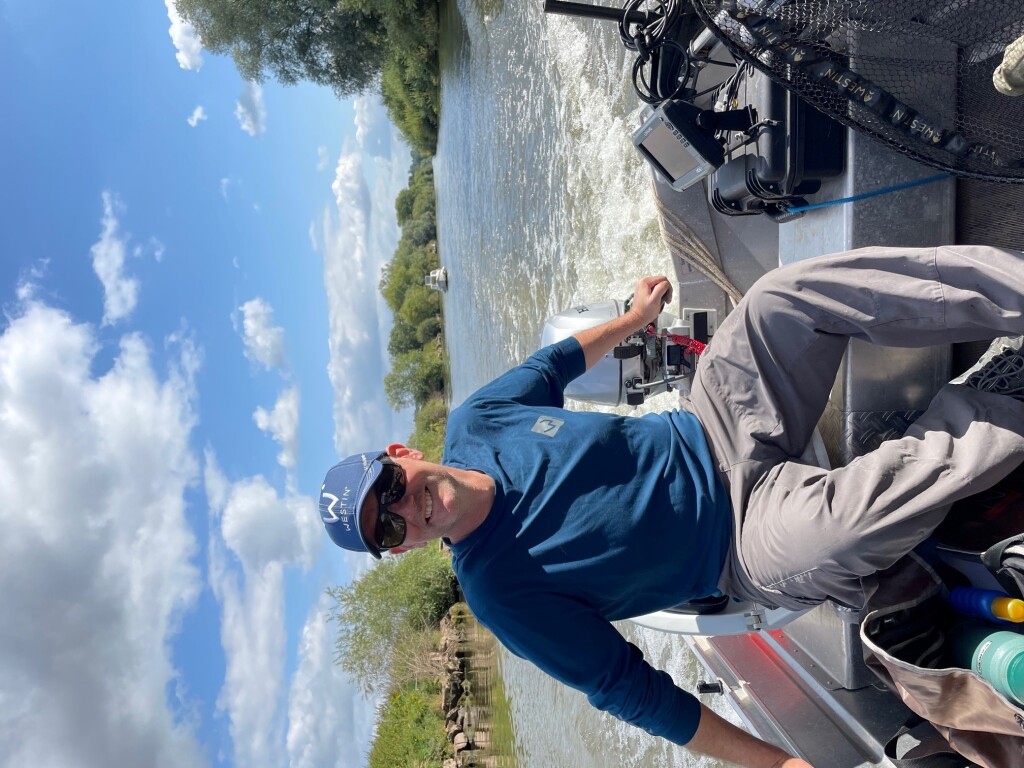 We kept the same lure which was the 12cm Shadteez, but tried every colour in the box and it was noticeable that some colours were better than others. What was also interesting was that I ran out of 10g jig heads after snagging a few, and had to change to a 15g – with a 15g jig head the fall and drop on the pause was far quicker and I stopped catching! Completely! When I nicked one of Paul's 10g jigs I started catching again. Small things like this are so easily overlooked, and can be the difference between a good day and a blank.