Stanley 1.9L Flask Review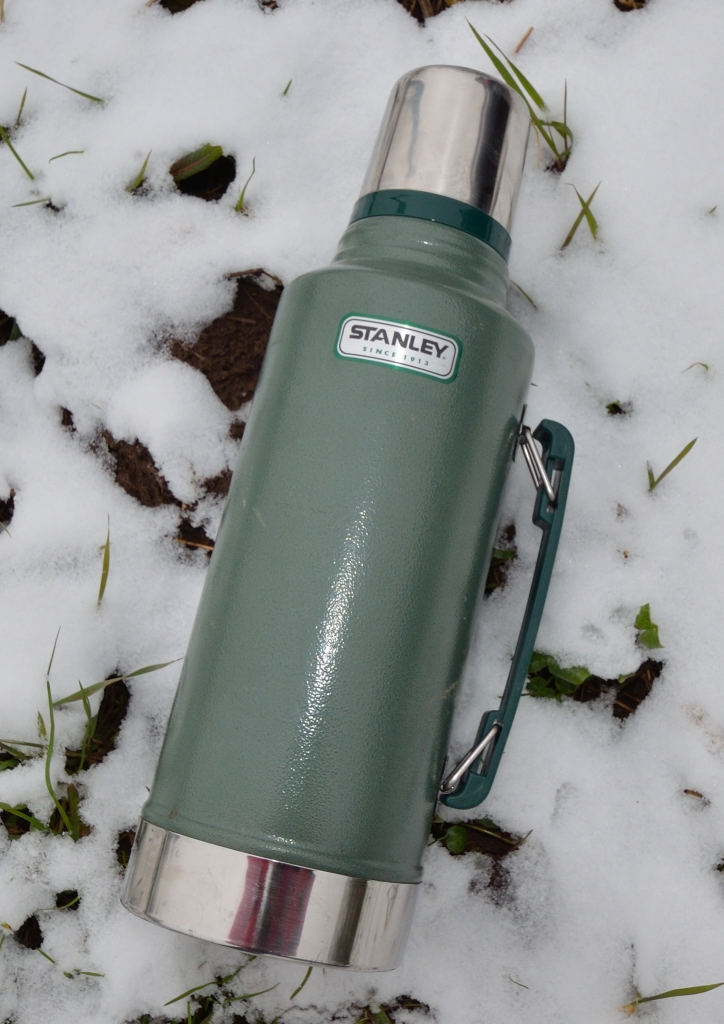 For some reason I have gone through two flasks in the last two months! Now, I can be a bit hand-fisted, but even I am not usually that bad. They were both stainless steel flasks as well, so it's not as if I dropped them and broke them. For whatever reason the vacuum seal must have gone, as when I filled them up they started to get hot on the outside, not good.
So for Christmas I asked Santa for a new flask, and I'd heard good things about the Stanley range so that's what Santa brought me. In 1.9L size it's a big flask, but they also do a 1L one. Obviously the benefit of getting the larger one is even if you don't drink that much during a day's fishing, because of the amount of hot water it holds, it keeps hotter longer!
The cup is a bit small, but that didn't bother me, as when I'm on the boat I take an insulated mug with me anyway.
Does it keep the water hot? Yes, and by a long way this is the best flask I have ever used. Most keep you're water lukewarm, at best, at the end of a cold winter's day on the boat. The Stanley one amazed me, firstly on the first day I took it out, I filled it up at 05:00 hrs, and, at the end of the day, when we offloaded the boat at 18:00, I checked and the water was still piping hot- even though half of it had been consumed!
I couldn't believe it, I knew they were meant to be good, but wow! Anyway, it gets better, that night I left the flask in the car, and it was a cold January night, when I recovered the flask to fill it up again at 05:00 I opened it up expecting to tip out cold water and it was still steaming! It had kept the water hot for a genuine 24hrs! I was stunned! No more cold tea for me on the boat!
They retail at around £30 for the 1.9L one and £20 for the 1L version, which is quite expensive for a flask, but they are well worth it. They come in a green and a black version, I have the green one, the design looks a bit "old school", but it's a flask not a fashion accessory.
10/10