Spooktacular Halloween Blog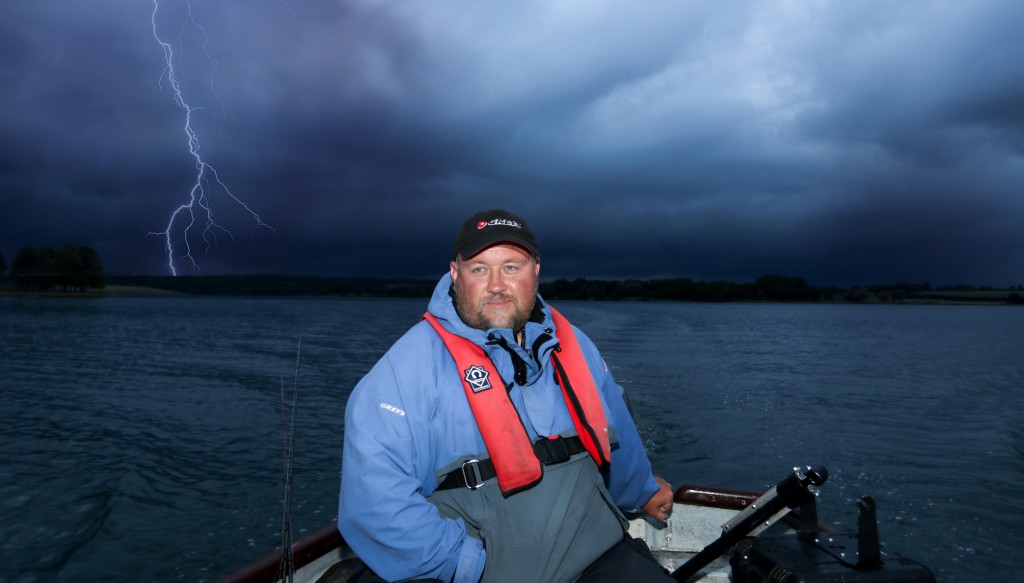 Well its not quite as scary as you think, in fact its the usual Autumnal blog that just happened to upload on Halloween!
So – are you sitting comfortably?
Then I will begin;
October signals the start of the traditional Pike fishing season. However, that tradition seems to have become more and more redundant every year, as more and more waters relax their seasons and start opening early. In fact, if I had waited until the traditional season, I would have missed the best time on several reservoirs that opened up in September, and I would have missed out on some fantastic sport. At this time of year the fish aren't at their biggest and I seem to have caught "The curse of the 19lber" lately! Which isn't really a bad thing, but it has been frustrating -with everyone else pulling in 20's!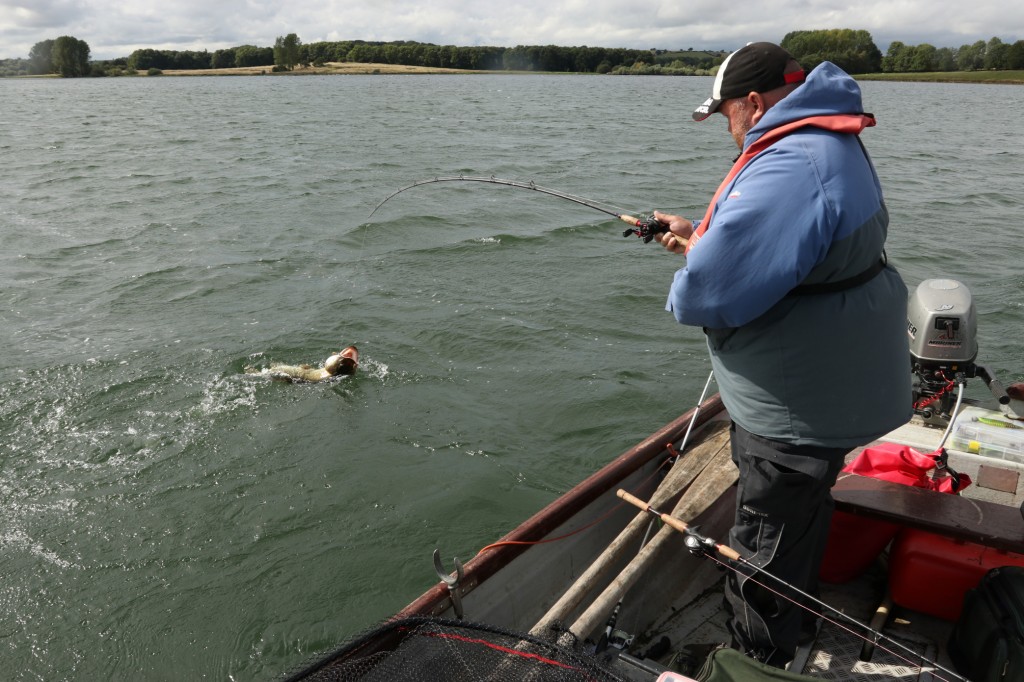 I also seem to have become a Zander magnet! Where, every time I have been out piking, I've caught zander, while my boat partner has been catching pike! I think I have worked out why this is the case, and it's down to lure choice, which I won't go into right now as it's a complex subject. But it's fair to say that some colours (at the right depth and speed) are seemingly irresistible to zander when they are up in the water feeding. What is unusual though, is that these colours that work so well in September are generally rubbish later on in the year, so much so that I don't even clip them on once the water temperature drops below 12 degrees.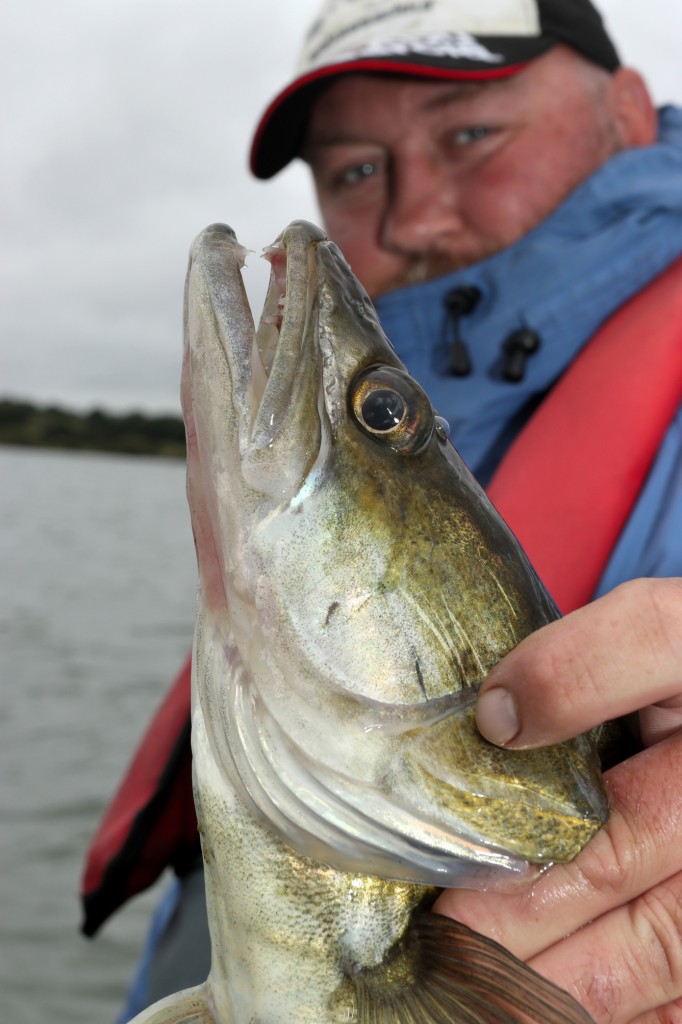 It was clear that there were loads of zander in the usual pike areas, as most of the other anglers who were targeting them in the "usual" spots were blanking! It surprises me that often other anglers don't put any thought in to where they are fishing? Why would an area that you catch Zander in during the cold months of December hold fish when the water temperature is 15 degrees! To make a bit of a point, and the fact that I wasn't catching pike anyway I thought I would have a jig for some of the fish I kept seeing in 12 feet and almost straight away I had a fish, then during the next few hours had a steady stream of Zander, much to the annoyance of my boat partner!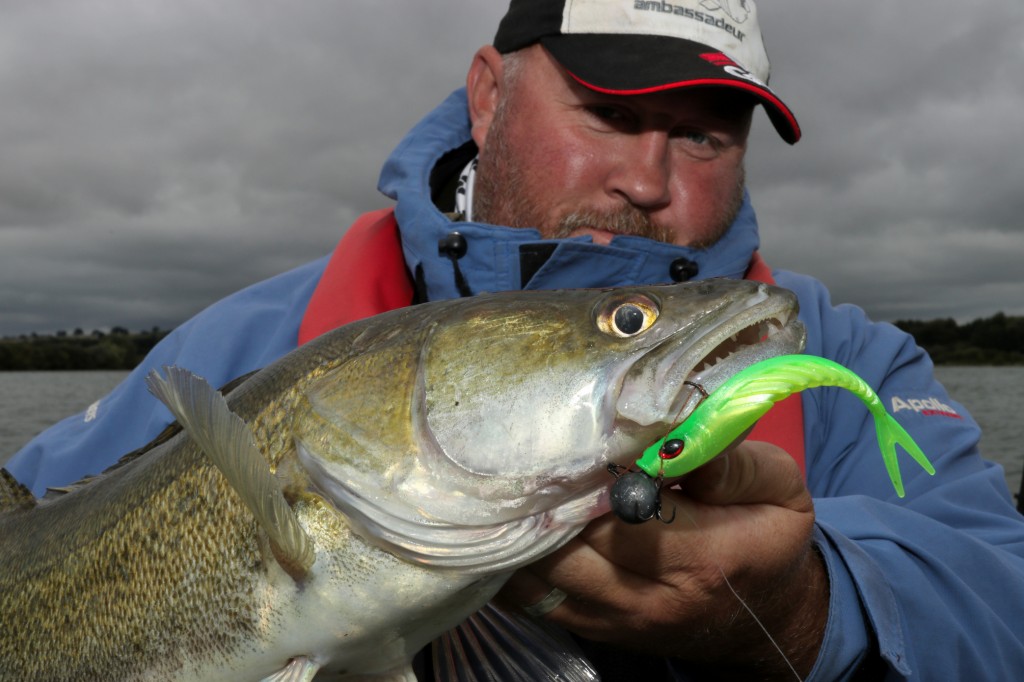 The weather in the early Autumn period was also very changeable, and on some days I was fishing in a T-shirt, and on others I was double- layering in full winter clobber! Changeable weather like this always makes pike fishing hard. Mainly because you never know where to find the fish from one week to the next- sometimes they will be down deep, especially after cold clear nights, but if it's been warm and sunny you can often find them in "Summer" areas.
Or if you really don't know where to go – just anchor around the nearest water Tower!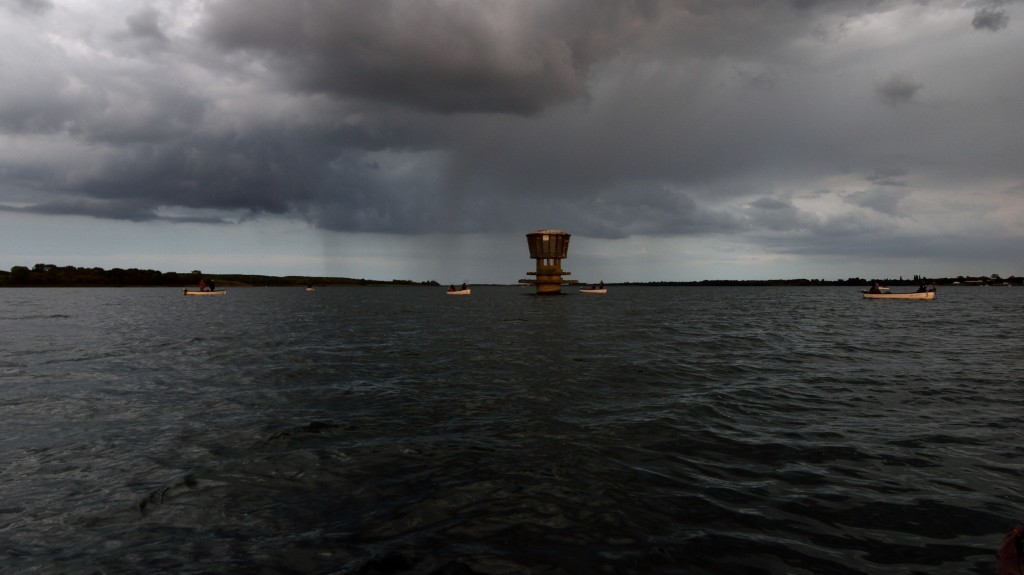 So, after four weeks of hard-core lure fishing I was itching for a change, and there was one thing that I had promised myself I would do this year if the weather stayed settled, and that was to sea launch my boat. Now there is a very big difference to going out on even the biggest loch or reservoir to going out on the sea.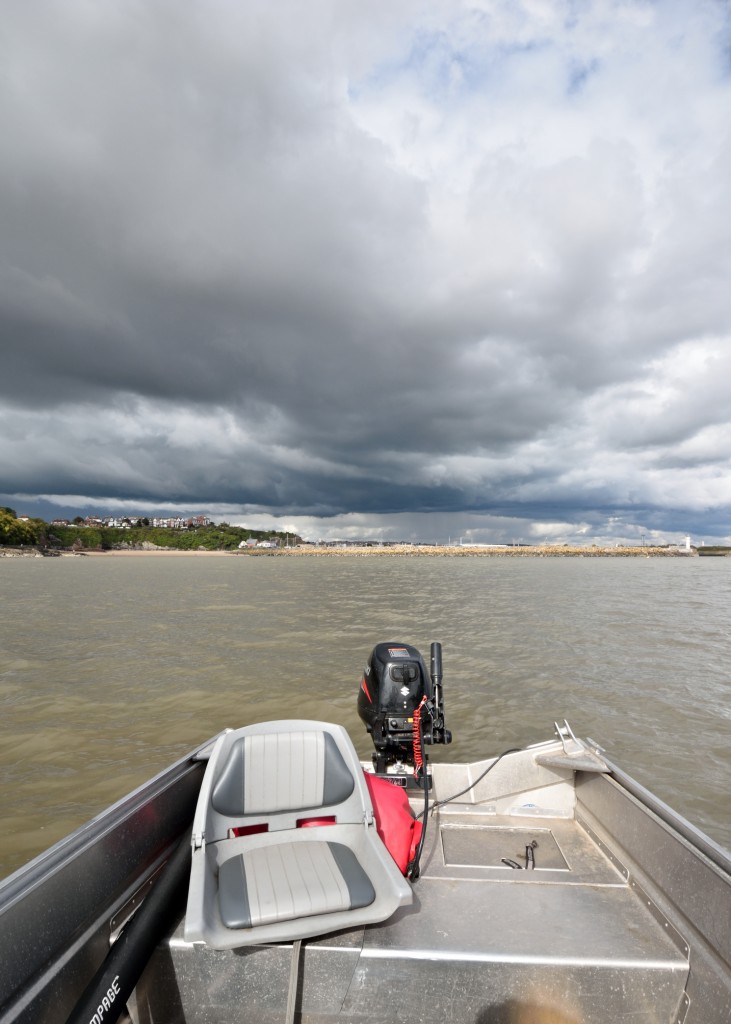 My boat is rated for Cat – C waters, which include the Bristol Channel between certain points and times of year. So it is quite capable of handling the water there, as long I was sensible with the weather and didn't go too far from shore. I wasn't too worried about launching in the 2nd highest tidal race in the world as I have done it loads of times before, albeit in bigger and faster boats. So, during a break in the unpredictable Autumnal weather, I made the spur of the minute decision to load up the sea fishing tackle and take my boat over to Barry, in the muddy waters of the Bristol Channel.
I always enjoy up-tiding on the Bristol Channel as really you don't know what you are going to catch, mostly it's the inevitable dogfish, but choose the right location and tide, and Rays, Tope, Congers are all catchable. I like to use BaitBox Sandeels fished on a pulley rig. Rigged like this you reduce the risk of becoming snagged, as some areas are quite snaggy. Another advantage of a Pulley rig is that when it is clipped up they cast like rockets, and hardly ever tangle even in a strong tide.
After about 15 mins motoring I decided to anchor up adjacent to a nearby headland, where I had caught some good thornbacks previously, and it wasn't long before I had two rods whacked out up-tide. Usually takes comes quite quickly, especially if there are loads of dogfish around, but today it was slow going and it wasn't until about an hour later, when the tide had picked up, that one of the rods suddenly sprang to life, hooping over in the tide before springing back as a fish ran up tide. When up-tiding, because you let out a big bow of line to enable the lead to take hold, when you get a bite you have to reel like mad to make contact before setting the hook, which I did, and felt solid resistance on the end, and shortly I had a lively strap conger in the boat. Most of the congers in this area don't get above double figures, but they do give a good scrap on light gear.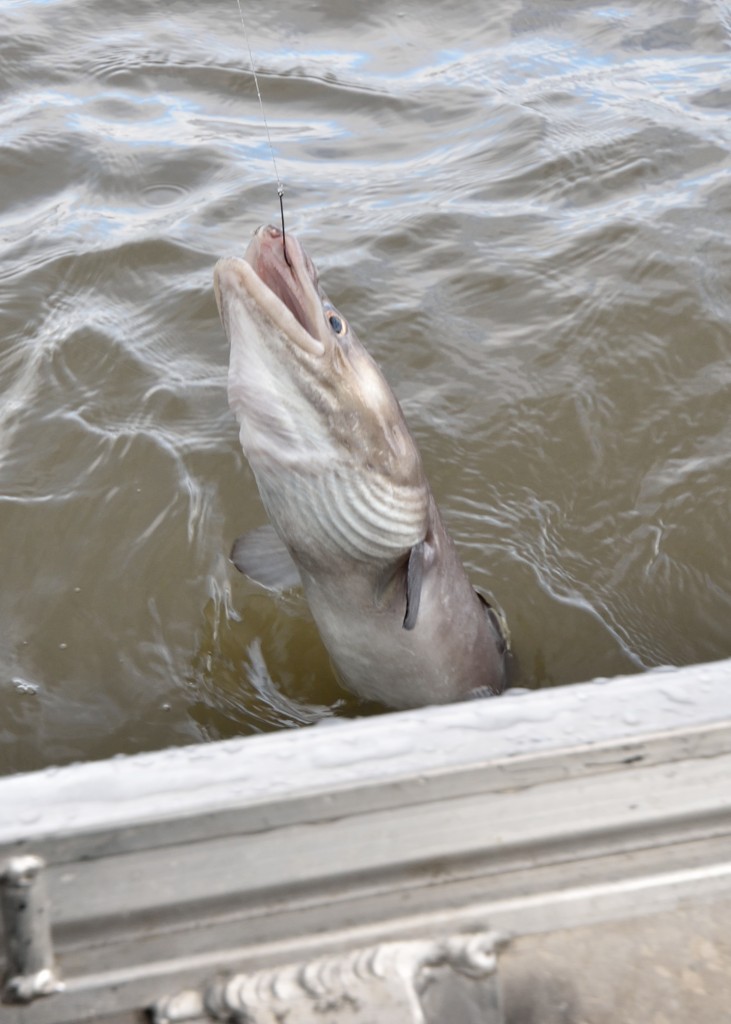 After a few other congers the bites dried up as the tide picked up, and I was quite confident of picking up a few rays as the tide swirled around the headland, and this proved to be the case when one of the rods whooped over and a good fish started kiting around in the tide. Contrary to popular belief I have found that most rays do fight quite hard, especially in shallow water, and this one wasn't disappointing – in fact I thought I had a smoothhound on, before she popped up on the surface behind the boat. I was glad that I had left my pike net in – as the tide had really become stronger, and I would have struggled to pull the fish any closer to the boat, and didn't really fancy leaning over the gunwale to pick it out of the water as the waves were getting bigger. But soon I scooped a decent blonde ray into the boat.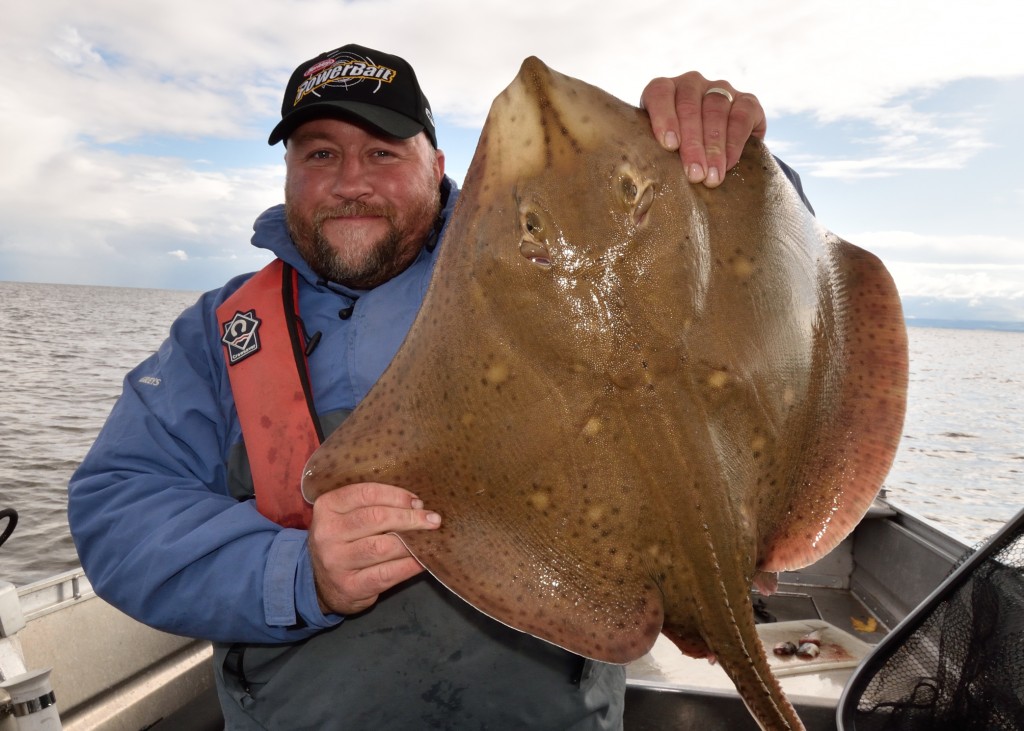 That was the last fish of the trip though, as after putting it back I had to head back to make it to the slipway before the tide dropped out too much, to enable me to get the boat back on the trailer. I will be back when the cod start to run in December, as, going on my past results, December is a particularly pants time for pike fishing anyway.
When you put your boat and engine in salt water it is important to give it a good hose down afterwards to get rid of all the corrosive salt residue. The best way to make sure all the salt is gone is to drop the boat back in to fresh water, which I did as soon as possible afterwards also making sure that the wheels were well sunk and the trailer washed.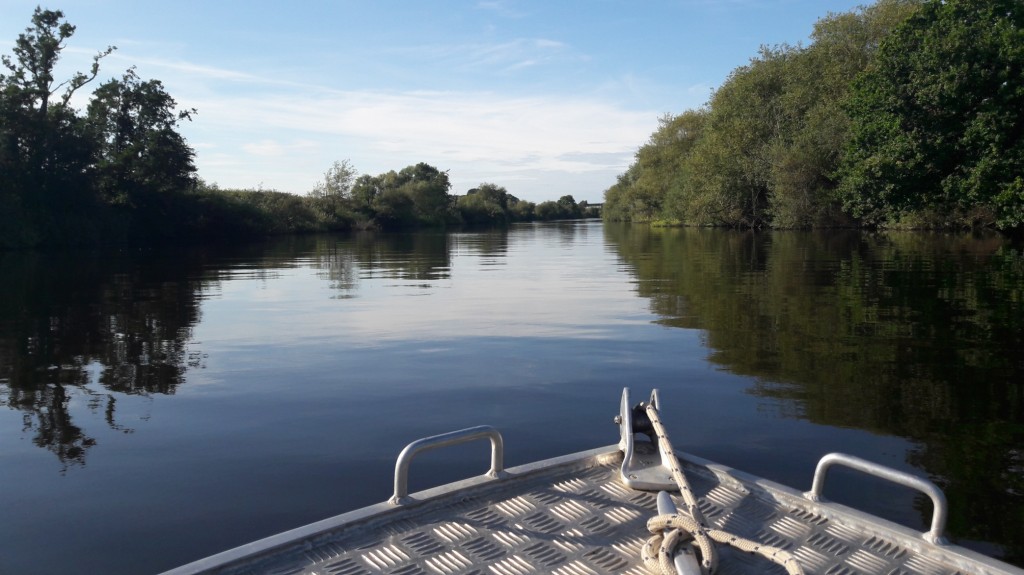 I also took the time the next day to do a mini service on my engine, running it in a bin of water and then doing an oil and gear oil change before the start of the busy season! I also did a couple more updates to my trailer – which I will write about in the next Blog.
But to end on a Halloween theme here is my personal Best Pumpkin Pike – weighing in at 44lbs caught on a Svartzonker McMy-Tail