May 2013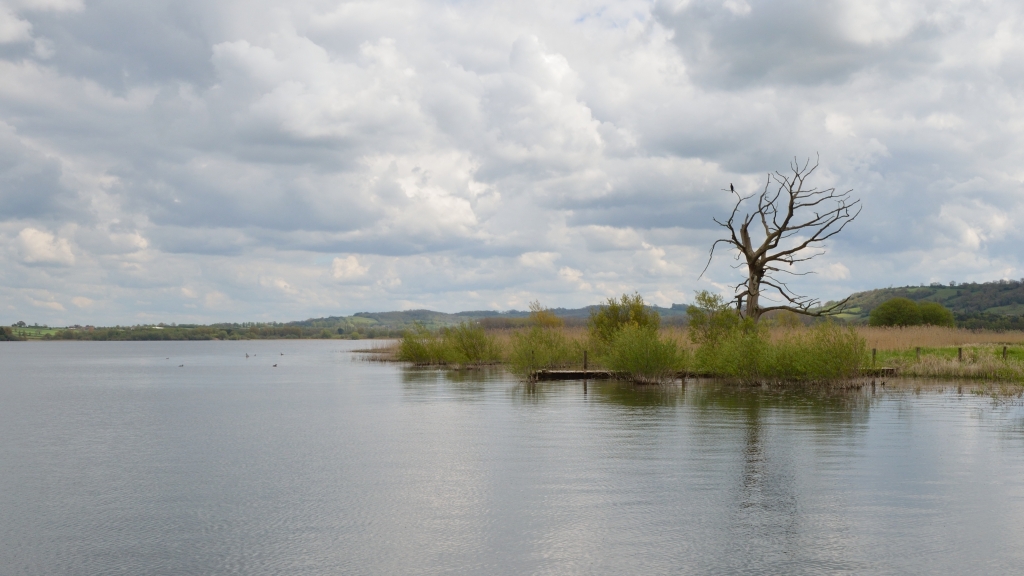 April and May are my busiest time of year with work, and as such I don't usually get that much chance to get out. Which, to be honest, suits me fine, after the rush at the end of the close season to get as much river time in as possible, it's nice not to have to do too much.
As a predator fisherman it's not the best time of year to fish anyway, unless it warms up. It's too cold for good eel or catfish fishing, and zander spawn in May anyway. Pike fishing can be good in May, and it's "the" time to target some of big Irish Lochs, but alas, work schedules meant that I couldn't go over this year.
So it was a case of putting all the gear away, servicing the reels, and generally tidying out the fishing room. Currently my boat is back with SEASTRIKE, getting a few upgrades done- a couple of new lockers and some pedestal seats are being fitted, along with some new transducer holders for the structure scanning unit. It takes a while to get totally happy with a boat, to set it up exactly as you want it, and it's a common mistake to try and get everything "just right" when you first get one. I think it takes a little bit of actual fishing time to work out – "Yes, I need another cleat just there, or the rear anchor roller needs to be on the other side, or I could do with the fuel tank on the other side, " etc.
You only get to know about these little adjustments by actually fishing in the boat, my problem was that I tend to do so much fishing in the boat that I've never had time to take it in and get it set up just how I wanted! Now I only have the trailer to do! After seeing someone else with submersible LED lights I'm convinced it's the way to go!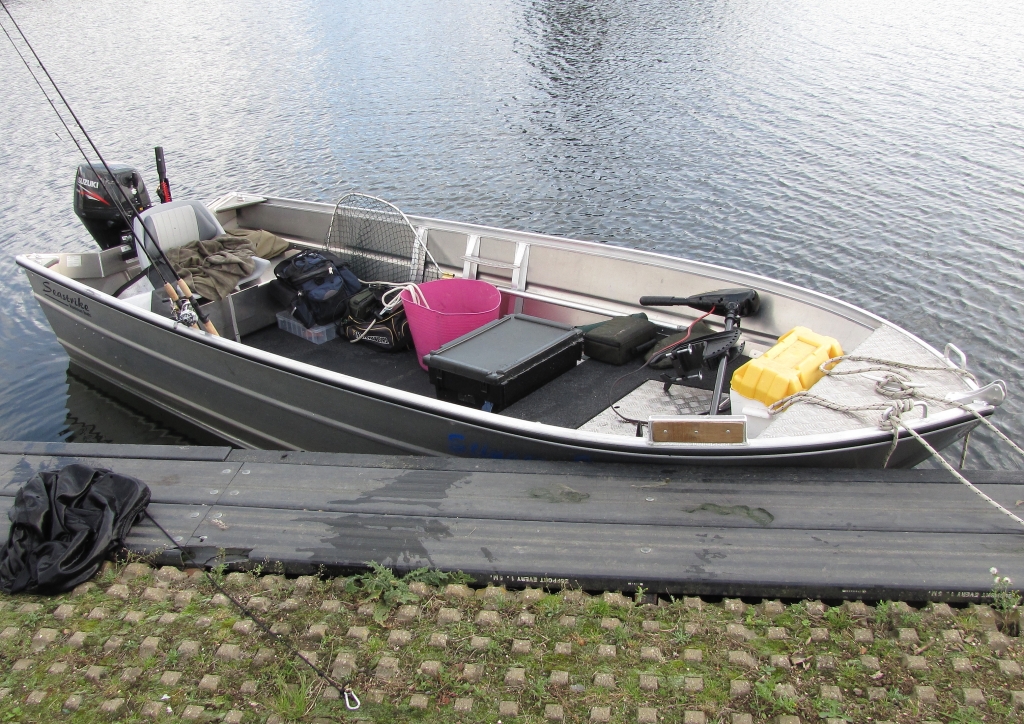 On the fishing front, I did manage a day with the fly rod on Chew, it was a lovely day, bright and warm for a change, but the pike were hard to find!
I did manage one scabby 3lber from 30 feet of water. I spent most of the day fishing the usual areas, Stratfords, Herrons, Tarrants Tree, Roman Shallows were all tried, there were four other pike boats out, all 2up and by 1400 hrs I hadn't seen a single fish being caught, so I thought I would spend some time mapping the water, and then have a go in the deep water- which is often over looked by the majority of pike fly anglers, probably because it is difficult to fish a fly effectively below 25 ft, and most anglers don't know how to do it without using lead core lines, or silly shooting heads! But by fishing waters like Rutland and Grafham you get to know how to fish this way as a matter of course, as this is where all the pike come from.
It's relatively simple but you have to use the boats drift effectively and the "coil" method to make sure your line's down at the right depth, and you're not just bringing the fly up at 45 degree angle! In most cases a Di 7 sinking line is all you need.
Obviously if it's really windy, it's better to anchor, that way your line sinks without any pull up from a drifting boat.
Fly choice is also important. Depending on how they are tied up, some will sink faster than the others, some will rise up more in the water, others only work well if stripped. When for this deep water technique you need a fly which will work at a slow speed, usually a slow figure- of- eight retrieve is all that is needed and any more will cause the fly to come up in the water column too quickly, away from any pike that are lying on the bottom.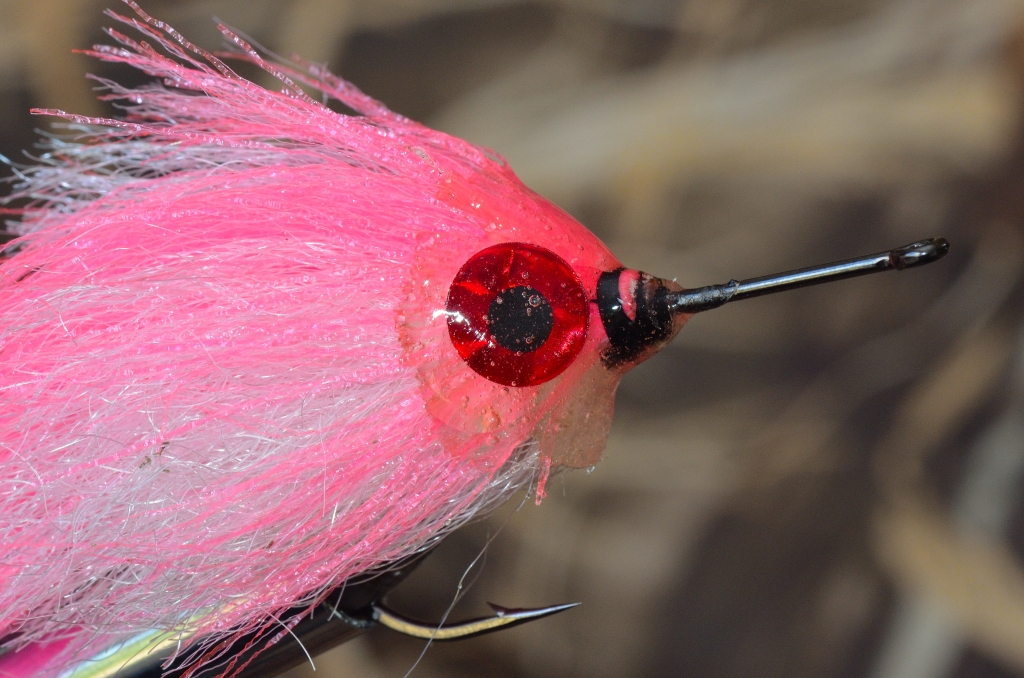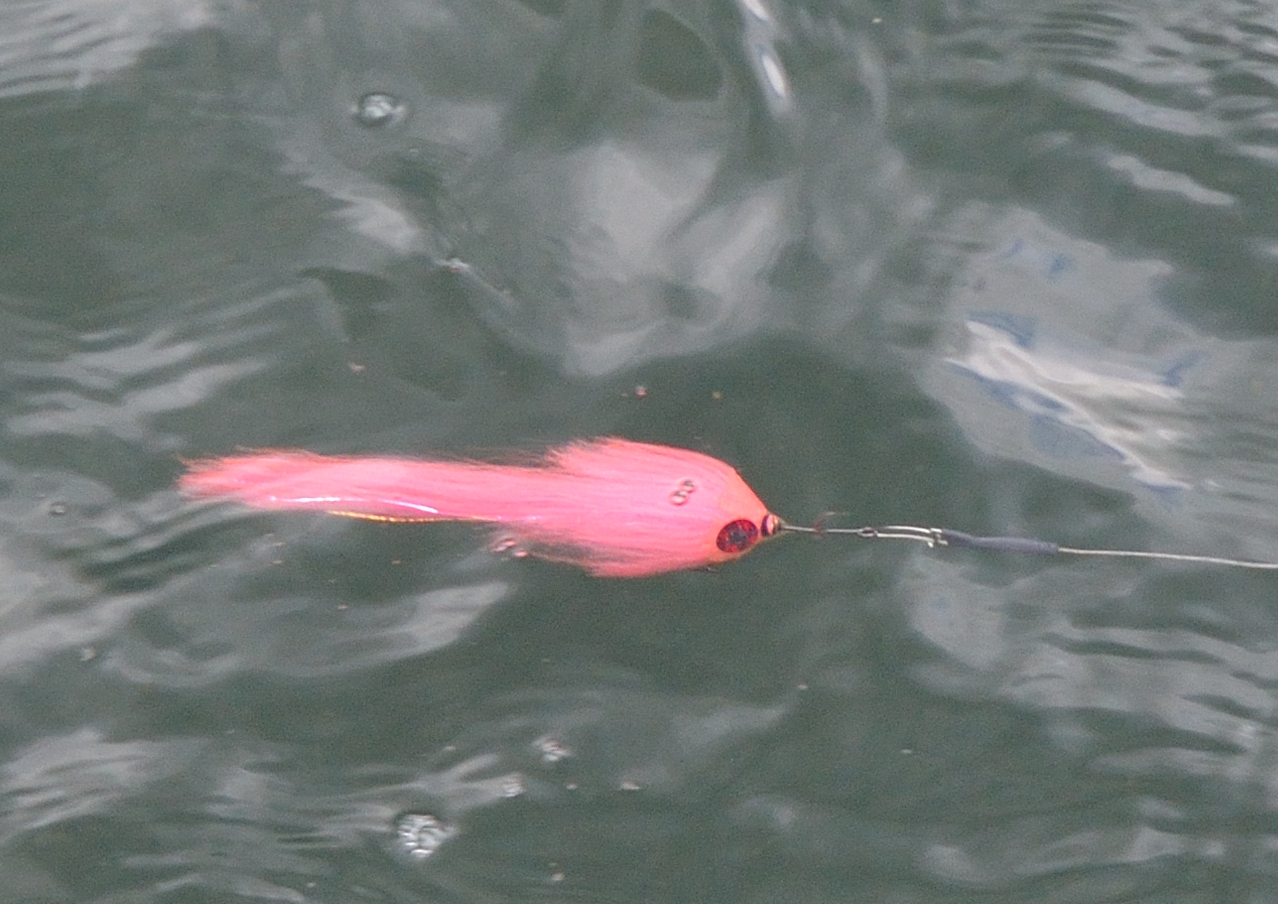 This year has been a bumper year for Elvers on the Severn system which is a very encouraging sign- hopefully these juvenile eels that have made the 1 – 3 year trip from the Sargasso sea make it further up river to live out their lives and return.
Very little is known about the European Eel, it's not even known for sure where they spawn, but it is thought to happen somewhere near one of the great ocean gyres in the Sargasso sea.
Nobody can explain why this year so many Elvers have returned, it's possible that this is just their natural cycle, but a lot of nets-men had never seen catches so big, in 50 years of fishing for them, which can only be a good thing as their numbers have been steadily decreasing for years.
I can imagine in the next few years when the eels get big enough the Severn anglers will be plagued by them, as we used to be when I was a child. I think it was a shame that some of them weren't taken for restocking into other catchments, it would have been a great opportunity to have stocked some into the Fens and East Anglian rivers where there is a massive drop in adult eel numbers, but alas, 100's of kilos were sold to restaurants instead.
When you think that in a Kilo of Elvers there are between 2-3000 individual fish, that's a lot that aren't going to have the chance to grow on and spawn, which does make a mockery of the fact that, as a rod licence holder, if you catch one on rod and line you have to put each eel back unharmed.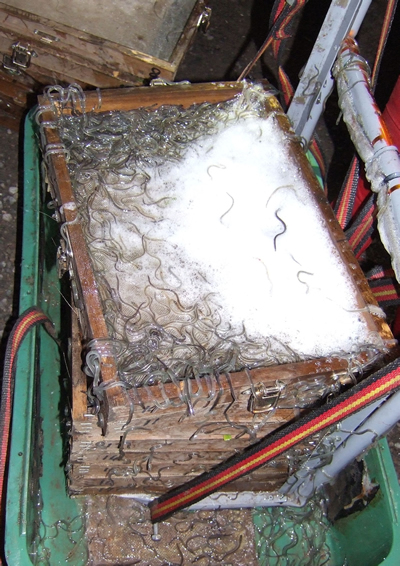 Articles this Month.
Pike and Predators – April – What Lies Beneath – Part 1
Pike and Predators – May – What Lies Beneath – Part 2
Anglers Mail – 21st May 2013 – Fox Ultron Review