July 2014 – Blog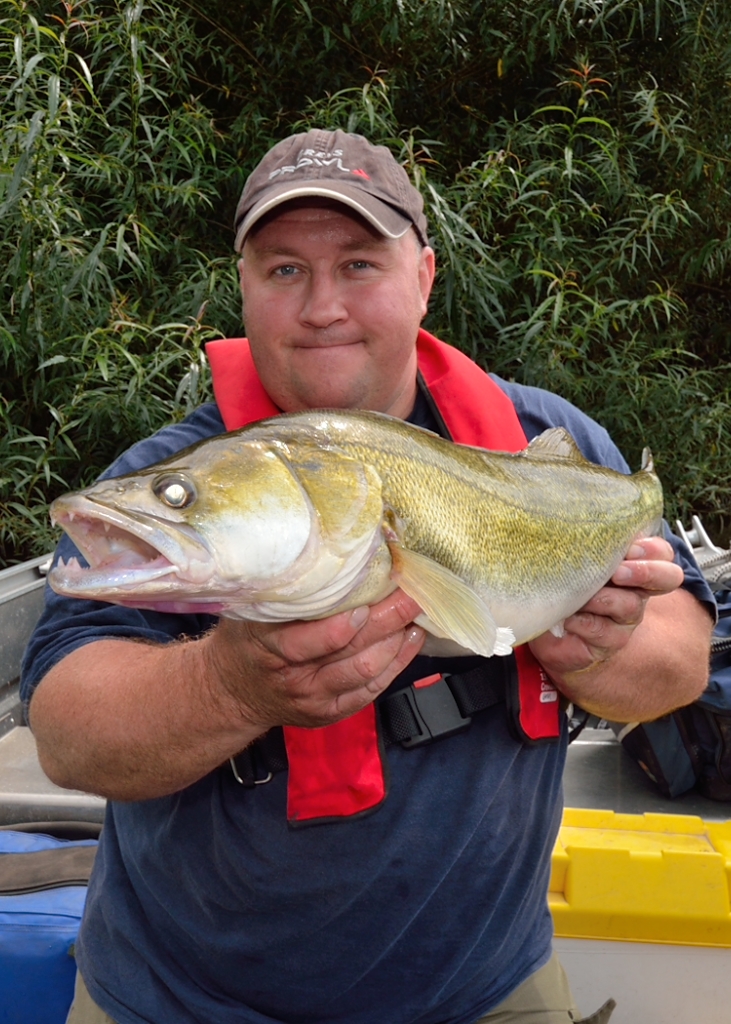 July was a slow month for me, not because the fishing wasn't any good, but because I simply didn't have time to go very much! In fact it wasn't until the middle of the month that I managed to get the boat out on the river the first time this season due to work commitments. I don't think I had missed much though as it had been really hot, not the best fishing weather and on top of this we hadn't had much rain so the rivers were quite low and clear which is a killer for zander fishing.
I had done a couple of days eel fishing on a local water, which I thought was a good bet as the temperatures had been sky high for most of the month. However this was less then fruitful and all I managed was a couple of carp which took a liking to my dead baits, and I also got attacked by geese which took a liking to my sandwiches, which would have been hilarious if it had happened to someone else! I suppose it was my own fault for feeding them previously but imagine having a run and then returning to your bivvy to find a flock of geese camped out on your bedchair and having to shoo them out through the door you have to go in!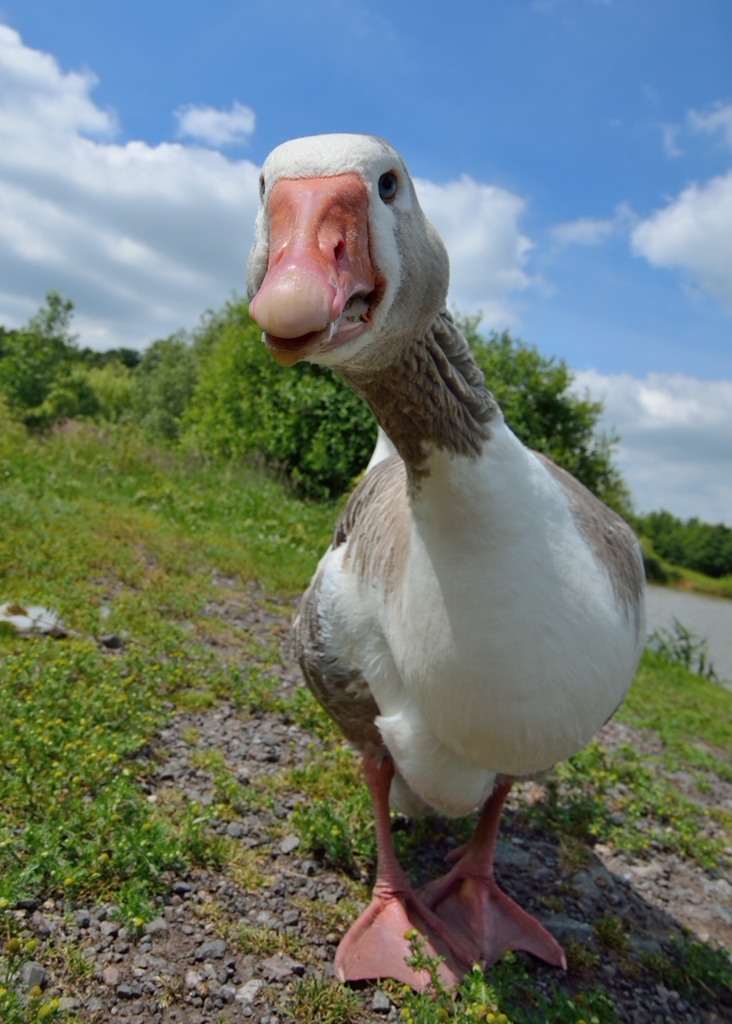 Towards the end of the month, finally it rained and the temperatures dropped a little and, with the extra bit of water in the river, I had the urge to go and chuck some lures for the zeds. Additionally I had a load of new goodies from Pure Fishing to try so I was really keen to get out.
When I haven't been for a while I am literally like a kid at Christmas and spend the whole of the next evening re-rigging my lures and tying stingers up. I do this at home partly so I can maximize my time on the water, partly because I find it quite fun to rig new lures up in anticipation of catching on them!
A couple of hours later and I had a finished tying up multiple stingers and topped my jig box up to brimming, all ready to go the next day. Batteries for the electric engine and the echo sounder were on charge and the boat fueled up ready to go.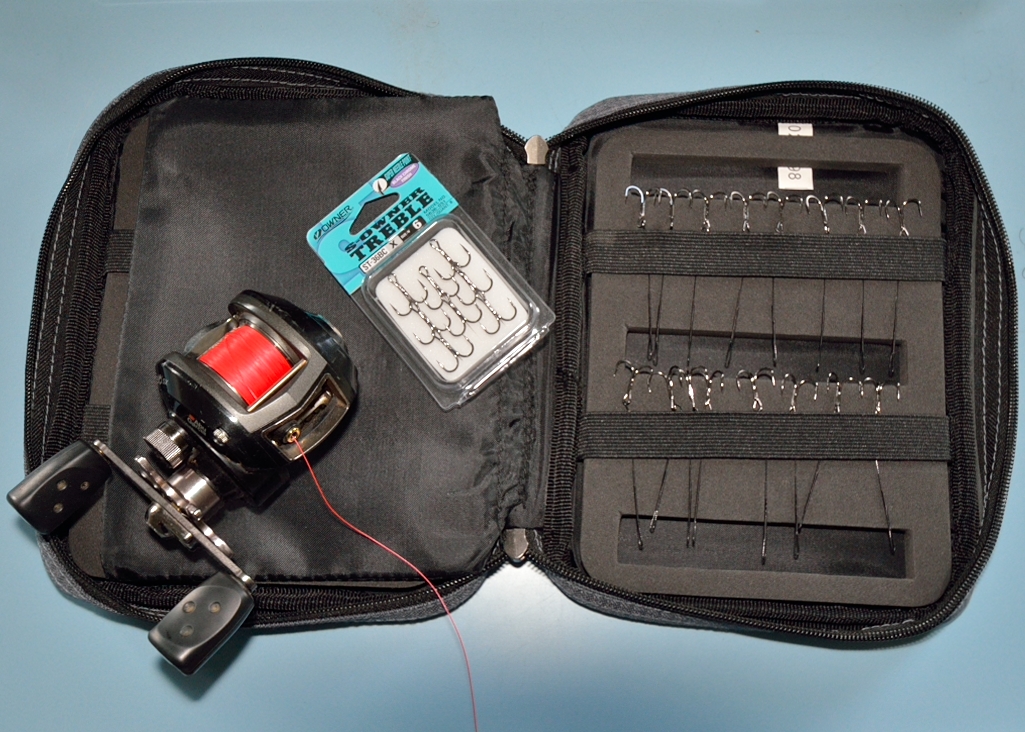 From past experience at this time of the year you need to go early or late, the day time is usually quite rubbish, yes you will catch zeds if you can find them, but I a firm believer that when the river is low and clear the zeds switch to night feeding and that's when you need to be there. So I planned to start in the afternoon and then fish until the sun sets before taking the boat in.
It was neap tides so no need to worry about anything, to be fair I wouldn't have usually fished on neaps, I have always done better on mid-sized tides, but the water would have a bit of colour and flow from the rain so hopefully the fish would be moving about.  
It didn't take long to launch the boat, and I was soon zooming (at the speed limit, obviously) down river to the first spot. I put the electric down to hold the boat in the current and gingerly dropped a lure over the side to check the flow. A 15g jig head was all that was needed to work the lure in around 12 feet of water, which was quite nice, it can be quite tiring to be jigging with big jig heads all day.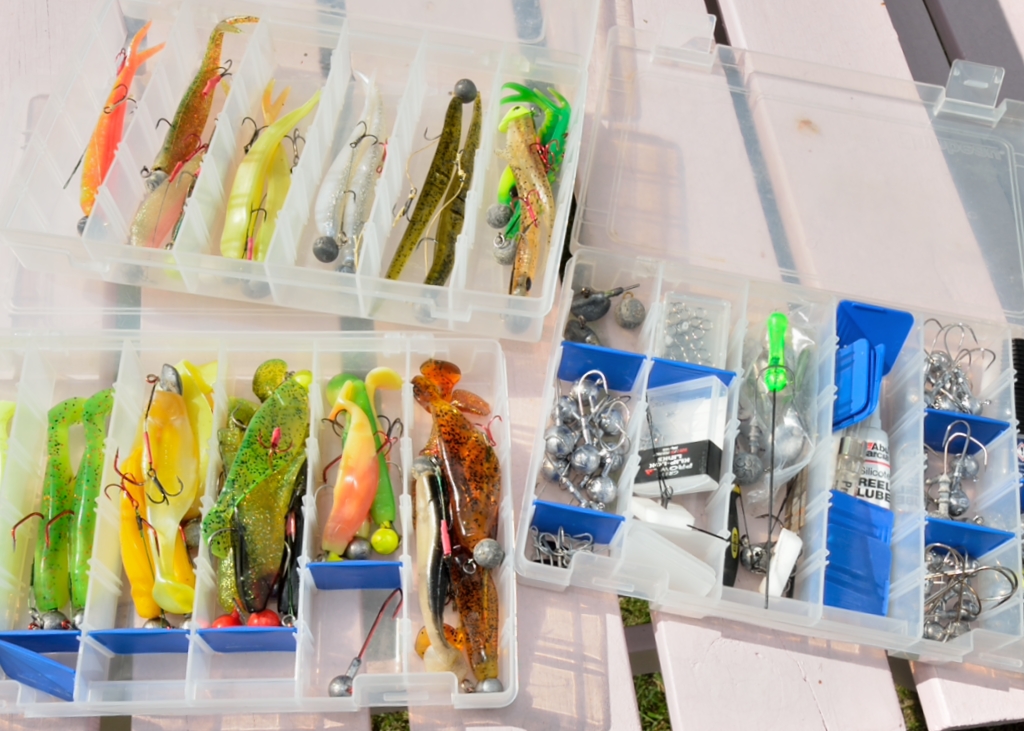 The first drop off the lure resulted in a micro zander, not really what I was after then a few more passes I had a few more slightly larger ones maybe 3lbs but that was it. Time to move to another area.
Slightly further downstream I was fishing over a large shelf in the river that is a notable feature and had a fish on the drop, interesting, maybe they were higher up in the water? I had a few zander as I worked my way up the shelf, again all small stuff, so I set the boat up to go over it again, but this time I decided to cast rather than fish vertically. This proved to be a good move which clocked up a couple more zeds and a pike. Sometimes casting is more productive than vertical fishing, when the fish are active and moving around a feature, I think this is not only because you cover move water, but you are covering water from different angles and moving the bait horizontal across the flow, which sometimes the zander find irresistible. However like all areas this new spot eventually went dead and it was time for a move.
I fished a few other areas and caught fish from most of them, which was good, but all the zander seemed to be the same size, like little clones, all around 3lb! Which will be good in the future, but I really wanted a bigger one.  Sometimes zander fishing is like that, it looks like there are only little fish in the water then the next day it can be only the big ones feeding, unfortunately it looked like I had chosen a day of little ones!
On the way back I put various deep diving crank baits out, but the zander obviously didn't like them as I didn't get a single hit all the way up river!  So much for that then!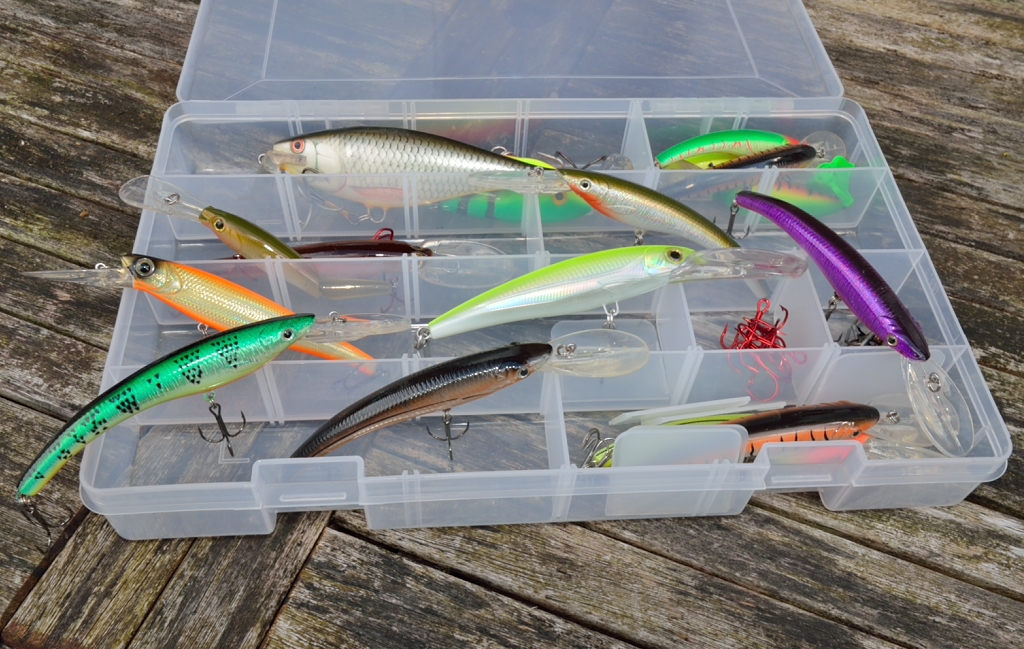 I stopped in the first spot again and tried the area with a different lure, a 7.5 inch slug-go. Why? Well I have often thought that fish on this section feed predominantly on eels, there are coarse fish down here but eels are very common place and I thought that the stick bait would look more, well, eely in the water. Though when I looked at it in the water by the side of the boat it still looked like a stick! But it was the profile I was after rather than the action.
Paddle tails always look better in moving water, as the name suggest their tails wag and you get some body roll on the lure. V-tails and stick baits often look like they have very little movement, I don't get on with V-tails in fast moving water, I think the water pressure keeps them rigid and stops them working effetely.  In slack water it is completely different and they can be the "go to" bait.
Stick baits don't really have that much action anyway when rigged with a jig head, but as long as you use a small jig hook so to make the body more flexible I like them, but only in the larger sizes. Smaller ones are less flexible in the body.
Anyway so I'd put on a bait that looked like a stick would it work? Damn right it did, a couple of twitches of the rod tip then bang, a massive hit and I struck into what was obviously a good fish as the rod buckled and the fish went down stream. The first thing you do when you get a good fish vertically is try and keep on top of it, I've lost big fish in the past when they have come up to the surface behind the boat and you end up pulling the fish against the current. So I quickly turned the electric engine off and let the boat drift with the current while playing the fish, which quickly came to the surface and started thrashing about, it wasn't massive but a good zander for the time of year, and a certainly didn't want it to shake the hook. So I put the electric engine into reverse and chased the fish downstream with the boat to reduce the tension on the line. It worked and as soon as I was in range scooped it up in the net!
Happy days, I quickly weighed it at 11lb I thought it looked bigger as it was a long fish, but I suppose it was in summer fighting condition and would have weighed a bit more in the winter, but I was quite happy with it and it ended a good days fishing in hot conditions.
Go Go Slug-GO!