January 2016 Blog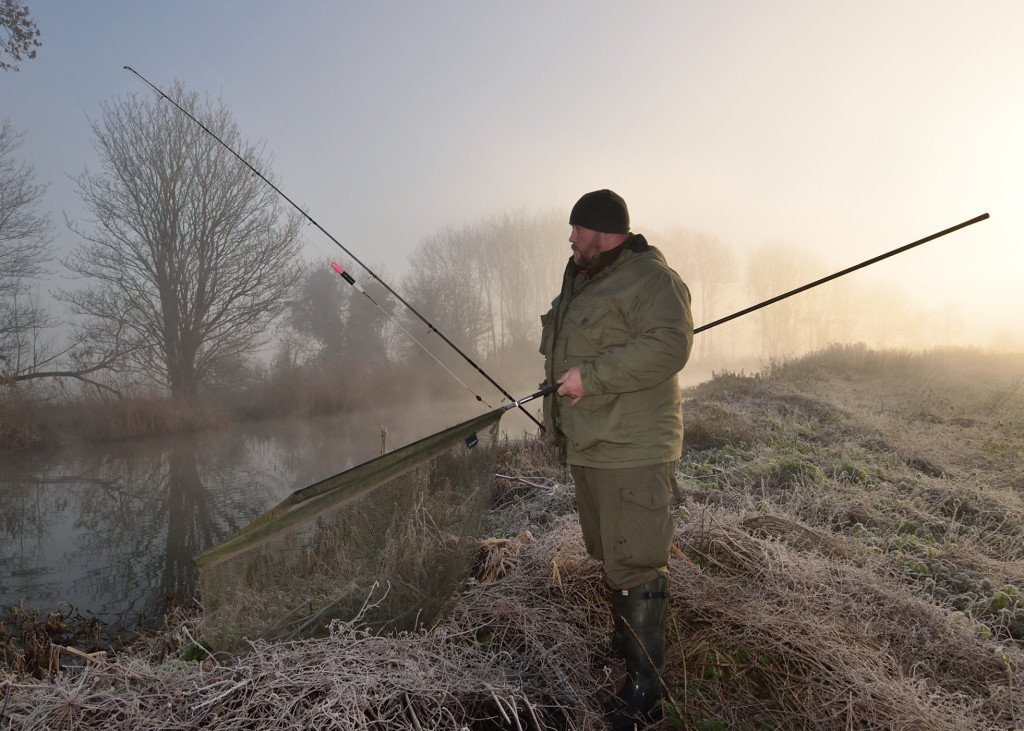 January came in with a change in the weather, from wet and windy to dry, still, and very cold. This caught me out on a local water, where I went pre-dawn to pre-bait with bucketful of chopped trout, only to hear it skidding on the surface as the lake had frozen the night before! Winter really is the pike angler's playground, and while most people are back at home huddled up warm, your ardent pike angler is out – not only out enjoying the fishing, but also enjoying the spectacular scenery a winter's morning can bring. When it gets so cold that your lakes are frozen you have two options, head to moving water, or to large reservoirs.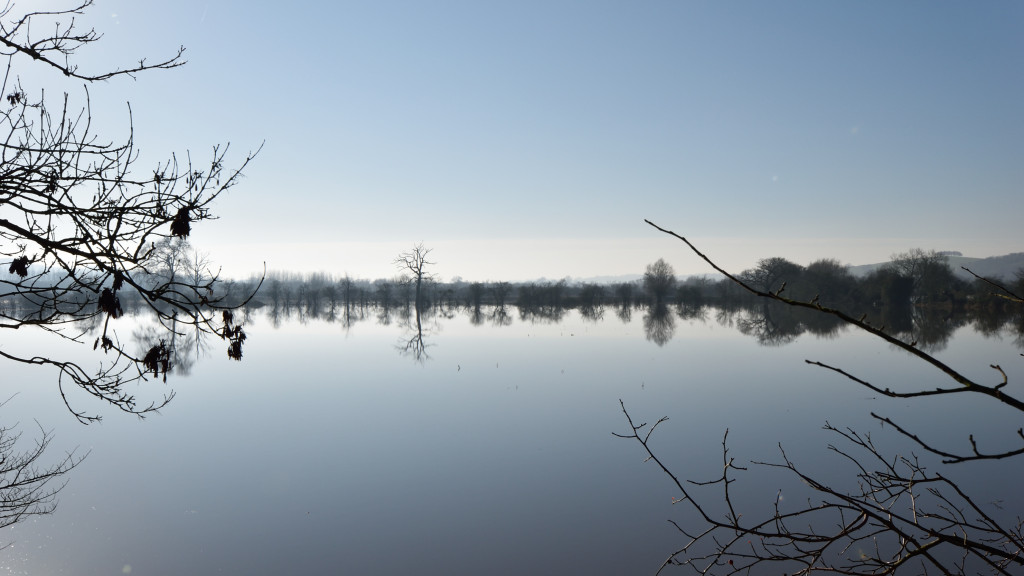 Unfortunately most of my local rivers were still in flood mode, even though it had been dry for a while, which is just a testament to how much water had been coming down them beforehand, and it was very strange to see vast flood plains on the Severn system still full of water, albeit frozen solid! Some of the smaller tributaries were still fishable, but, in my experience, none of these are that good pike waters. Yes, you will catch pike, but doubles are the largest you are likely to get. So it was a change to some faster flowing and non-flooded rivers that was called for, which meant a bit of a drive but so be it. I would like to say I bagged up, but no, I did manage a couple of doubles, but frankly it was just nice to be out when seemingly the whole world is covered by ice!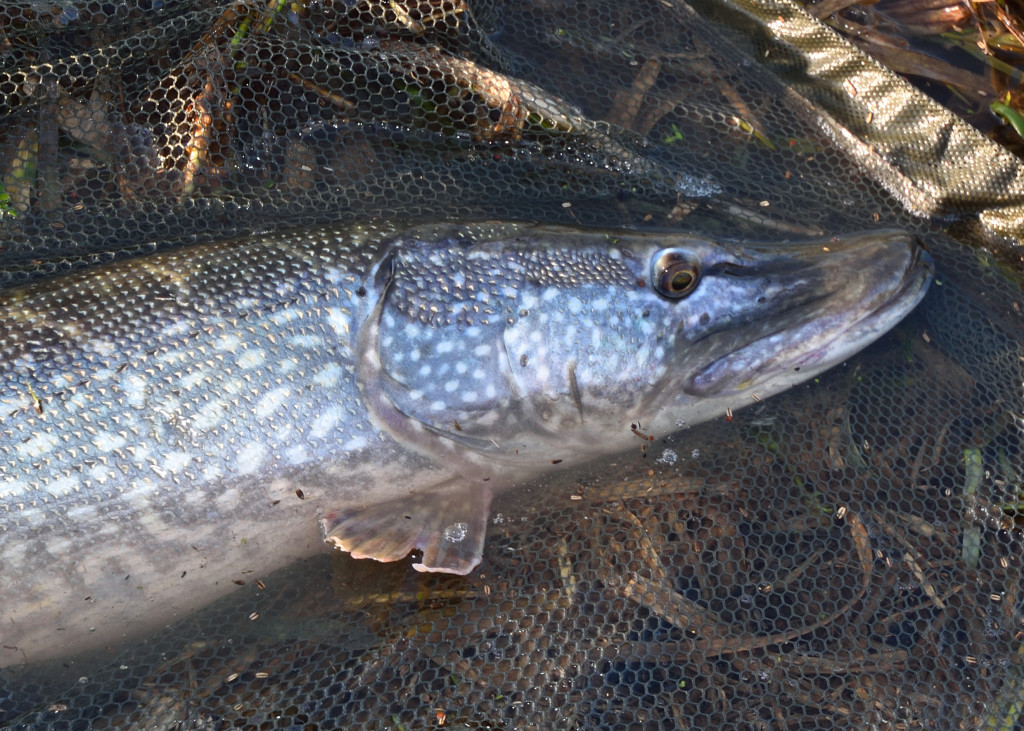 Chew had a change of system in allocating tickets, which meant that it should be easier and fairer for anglers that have never fished there to get a place to fish this special water. What this meant was less tickets for the "regulars" which didn't go down too well with some, and some toys were thrown out of some adult- size prams. But making the water more accessible would always have its downsides and some days lost to "local" anglers was always on the cards, so I was a bit surprised by the actions of some and the negativity Bristol Water Staff received.
Bristol Water also reduced the number of days available, to reduce the pressure on the pike – which is to be commended, though by doing this (which is in the best interest of the pike and the future of the fishery) effectively meant less people would come away satisfied during the rush on the phones, and the days were sold out in double quick time. This meant a lot of dissatisfied applicants who then went on the war path on the various internet forums. It seems that Bristol Water can't win! When demand exceeds supply it is always going to be tricky, and unfortunately there are a lot of anglers out there who have the belief that all you have to do is turn up a Chew – cast in – then wind in thirty pound pike, which is how it can be perceived, looking at media reports.
Back in the real world it is simply not like that, and I know several good anglers that have had horrendous strings of blanks on there, myself included.
So the people that have got through on the phone, or spent a lot on an auctioned boat, have a good chance of blanking – which again could cause some negativity.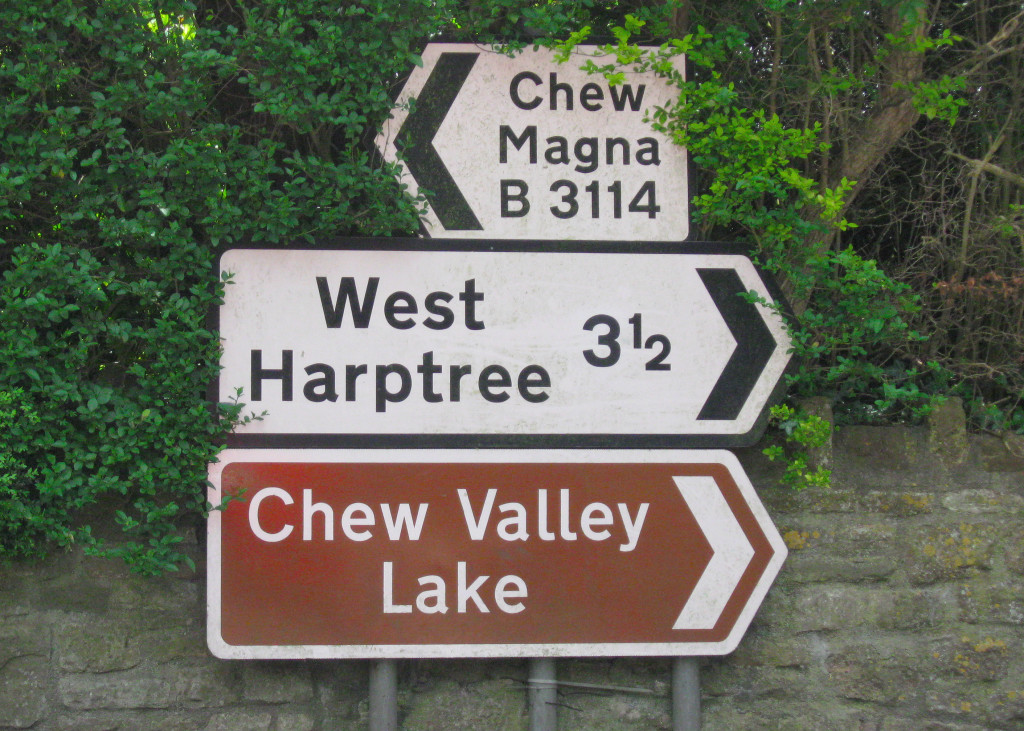 How would I approach the situation if I were Bristol Water? Personally I still think a syndicate is the way to go, which I know is not a favoured option. With a syndicate the anglers you have as part of the syndicate have some value of ownership of the fishery, which unfortunately you don't get on open access waters. But I will leave it at that.
I was fortunate, and still managed to get a fistful of the green gold on the days that I wanted, so I was quite happy with that. Obviously if anyone is struggling for a boat partner one day let me know!
Chew is not the "be all and end all" of pike fishing, though it can be argued that it is at present one of the best waters in the country, if not Europe, for fish over 30lbs in weight. There are still several other good waters out there where you have a realistic chance of catching 30lb pike. They may not be as "easy" to fish as Chew, in that most in my experience aren't bait- friendly waters so you can't just anchor up and chuck baits out and expect to catch, but personally I prefer that.
I have had the conversation on what is the best pike water many times before, with various boat partners. Yes, I have caught some good fish from Chew and I love fishing the place, but I have also spent more time blanking there than any other trout waters, and that is saying something! My opinion has always been that if I had spent the same amount of time on other waters I would have probably have caught more fish – certainly more twenties – possibly less thirties – but almost certainly no forties which I think sums it up really – if you want to catch fish of that calibre you have to keep fishing there, as currently there are no other waters in the UK where you have a realistic chance of fish of this size. Well maybe there are a couple of waters, but they have just not shown fish that size as of yet, or are shut when fish of that size would come out.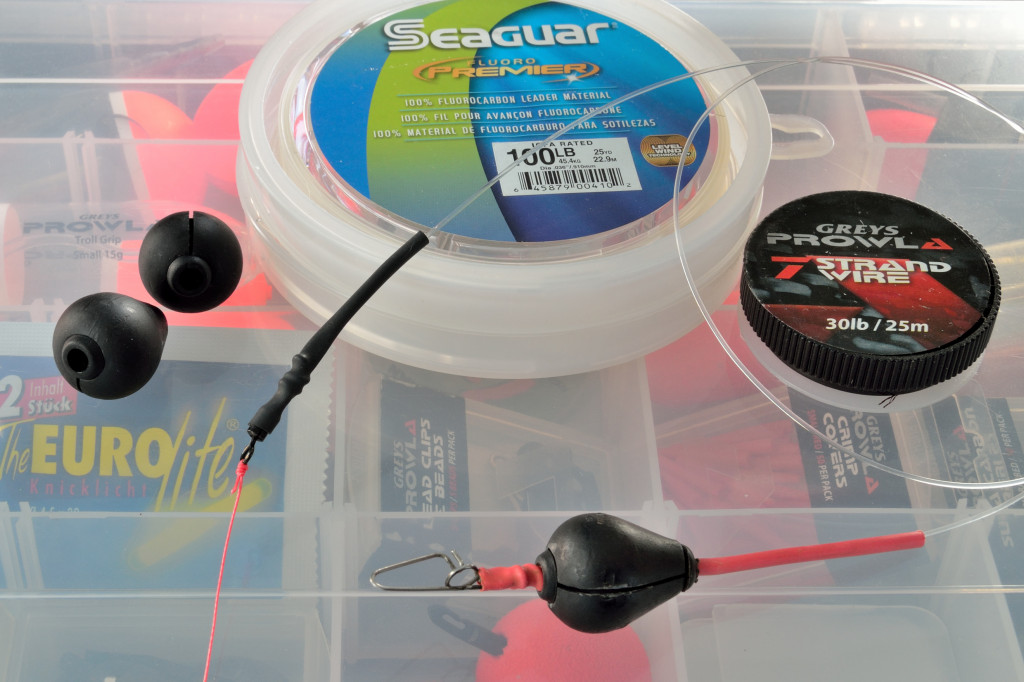 My latest contribution to Angler's Mail was published recently, a short piece on targeting pike on gravel pits, there were some comments on the my use of fluorocarbon up-traces and that I should have been using wire – now I can understand this – as fluorocarbon isn't 100% pike proof, but, and this is the crux of why I use them, an up-trace is not a hook trace. You use an up-trace to add redundancy into the rig, so if a pike should catch its teeth on it you won't get a bite- off, like you could if they touched your main line. So I feel that in this instance fluorocarbon fits the bill well. Obviously you have to use it in sensible breaking strains. I use 100lb breaking strain and one of these up- traces generally will last me all season.
Personally I don't like wire up-traces as I have twice had fish damaged by them – with fluorocarbon it is a bit kinder on the flanks, should a fish spin up on one. And before anyone says it doesn't happen here is a photo of a pike with wire flank damage.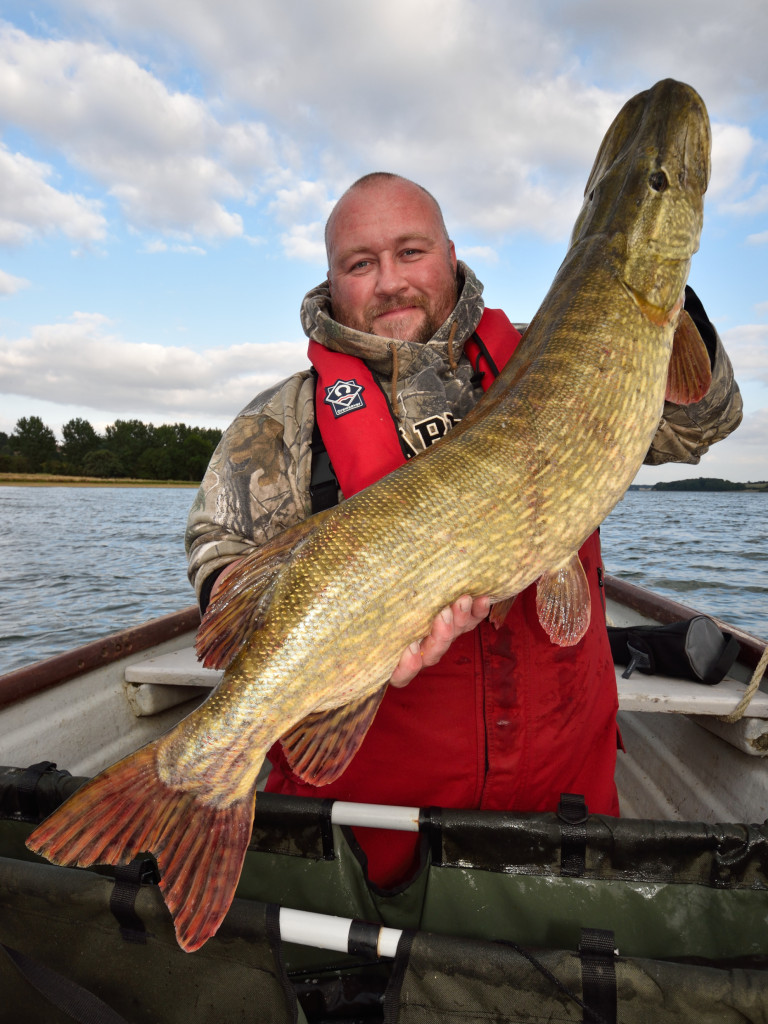 Now I know you can never convince everyone especially the" old school, dyed in the wool" wire users that fluorocarbon is ok for this role, so I won't, I will point you to this article where I discuss the pros and cons of various wire types ——> click this.
Back to the Angler's Mail – on the cover I was upstaged by a Gudgeon! Says it all really!