October 2015 Blog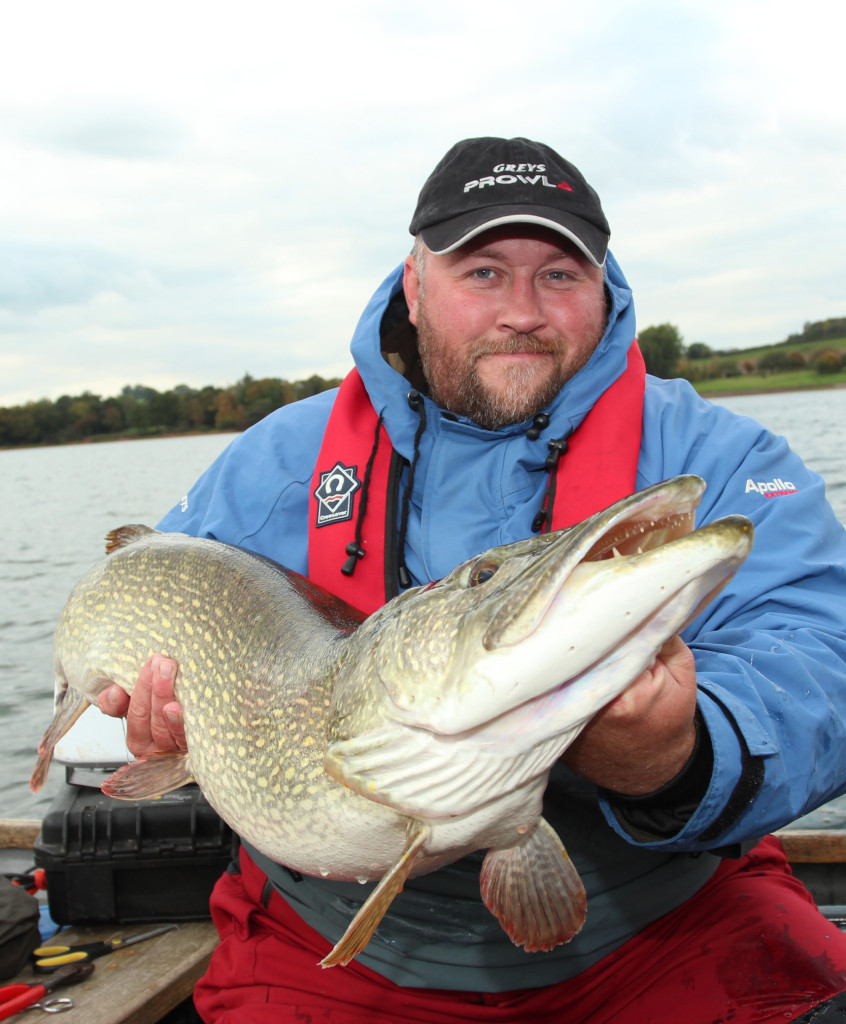 The pike season has been quite kind to me so far, I tend to fish very hard in September and October, as they are both good months for pike.. Yes, the pike won't be at their heaviest weights, but they are normally good months to rack up the "20" count, and on the right water you do have a chance of a "30".
On top of this the light levels are usually quite good  - which is excellent for getting a good backlog of pike and predator- type stock shots for any articles that I need to do in the future. So it can be a quite hectic time of year for me.
However fishing hard, and still trying to maintain a full time job and family life, make it tough going- physically and mentally. In fact I was in the car park at chewing the fat with Lee Benson and Darren Price, and I remember saying that for the first time I wasn't over-enthusiastic about fishing at Chew today. Which seems like a funny thing to say, especially after making the journey down. I suppose it was a mixture of a few things, Chew hasn't been the kindest water to me, every time there I have fished hard with little return. Yes, I have caught a few big fish from there, but I would argue that had I spent the same amount of time on other waters I would have been more productive. Also, I had just come from a long hard week at work and was feeling a bit tired, so I think I was expecting to just be chucking out a couple of dead- baits and having a sleep all day until the boats had to be in, as that is what usually happens.  I must have been somewhat exited though as I had spent the night before re-tying all my bait traces, and had two "fresh" tubes waiting to be used up .. you can only wish!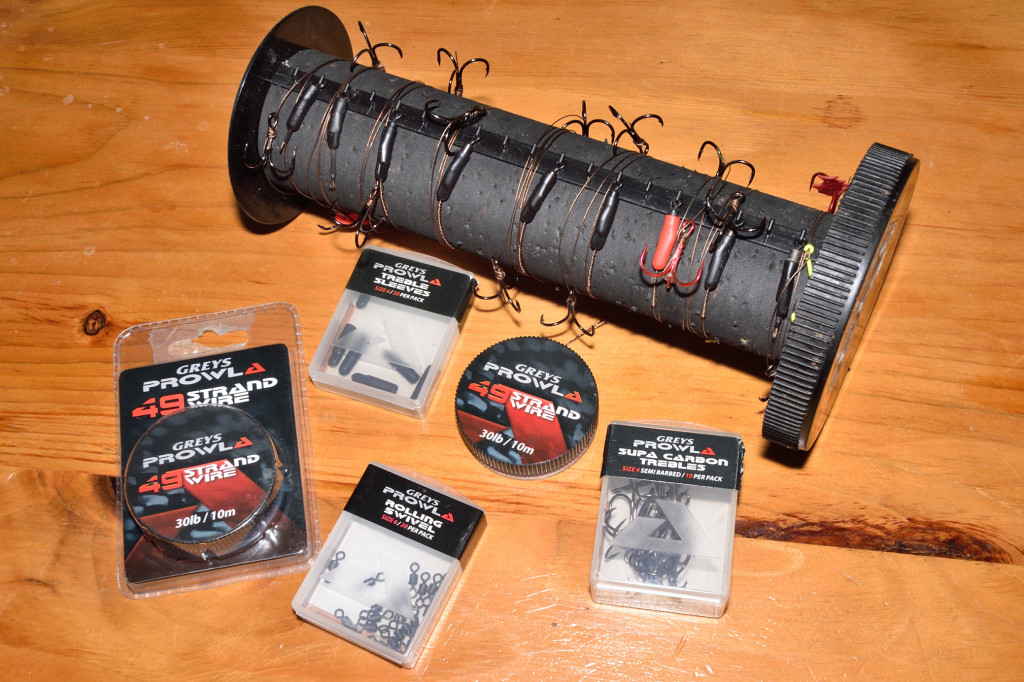 Lugging all the gear down to the boat was a chore. Waiting for the boats to be cleaned was a chore, waiting for the boat numbers was a chore, waiting for the boat numbers to be allocated was a chore, but, in the end, at 9 am we were finally out and heading to one of the bays. The plan was to fish a spot I had marked on the GPS  - that is usually a banker at this time of year. It is close to the weed line on the bay but not too close, and sometimes pike lay up there. As we went over with the sounder I could see a couple of pike on the side imager, so we anchored up and we put a couple of baits out, I was fishing with Vernon Novy who also lobbed a couple of very smelly mackerel out in various directions, and sat down waiting for a bite.
In high pressure conditions you can be fairly confident in pike feeding early and late, we had most likely missed the morning feeding spell, thanks to the lateness in getting out. But we sat it out for a couple of hours before moving off to another area. The thing about Chew that I have worked out, is, that if I move from an area, someone will catch. Which is exactly what happened, and I looked back over my shoulder to see Darren with a good fish, which turned out to 29lb!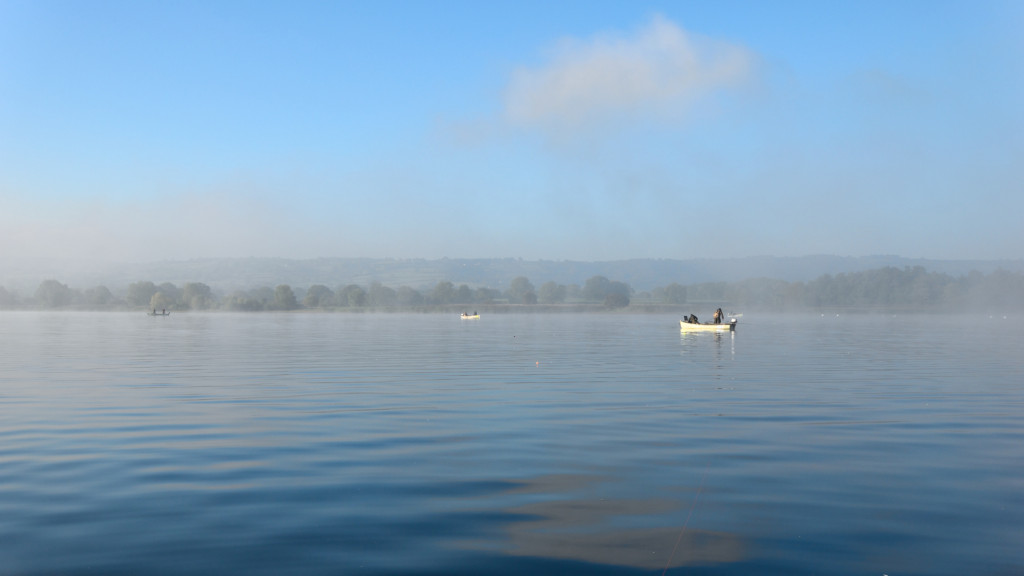 We then moved to another spot, where Vernon had a dropped run almost straight away, on his smelly mackerel! They didn't want my nice fresh stuff. But that was all the action we had so we moved again.
Chew rules say- as I move some one catches a fish, and boy did they, Steve Whitehead had a massive fish. I remember looking over and seeing him holding it for photos, and I thought it was easily 35+ maybe 38 -39lbs from where I was looking, then we heard the shout 40lb 8oz! Wow, and it was from the middle of nowhere really. I had fished with Steve on the competition day last year and he does things a bit differently from most, which could be why he managed to winkle a big one out.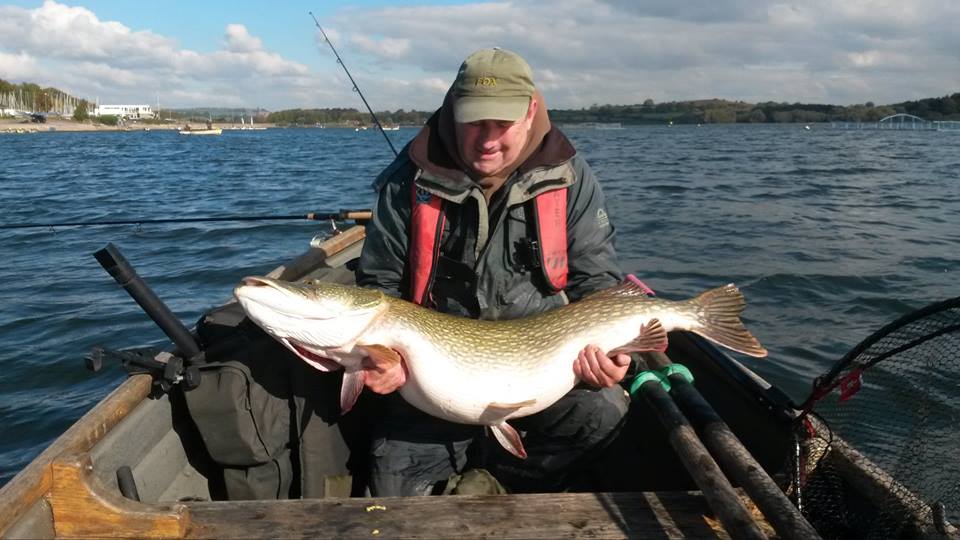 Anyway as we moved to spot number four we went past an area of larger bait fish which certainly had some big pike just sitting off them. Now I don't usually like fishing in areas where there are lots of small bait fish as usually you just catch jacks. But these bait fish were in the 1 – 1.5lb range, so we decided to give it an hour before heading off to the area I wanted to try. As it turns out this was a good decision as nearly straight away Vern had a take, but didn't connect with it. A little while later I had a jack, then, seeing a couple of pike on the side imager, started casting lures in their general direction. Not a sniff. We covered the water over and over again with lures to the pike we were seeing on the imager, but they just didn't want to know, which I found very strange. However, as I was casting around, the float on my bait rod bobbed and then raced towards the boat in a typical jack- style way. Dropping my lure rod I picked up the rod, wound down and struck, almost to be pulled overboard as an angry pike decided it wanted to go the other way! The fish stayed deep and was clearly a good one, as she ploughed up and down at the side of the boat. When she finally popped up she still wasn't happy, and was on the verge of tail-walking, which is a horrible thing when you have a big fish on, you have to slacken off a little and hope that they change their mind,  which thankfully she did, and begrudgingly came close enough to the boat for Vern to  net expertly. Phew, as anyone who has ever caught a big pike will know it is such a relief when it is safely in the net!
The fish had gobbled the bait, which happens sometimes – with good rigs and bite indication you can limit this happening but it still happens especially with smaller baits. But when you know what you are doing it is still quite easy to deal with, a bit of pressure in the trace and cut the hook points, and out she popped. We quickly weighed her at an impressive 31lbs 8oz, then put her back in the net for 5 mins to recover before taking a few photographs. Luckily Paul Garner was in the next boat and he came over to take a few shots of her, before we put her back to fight another day.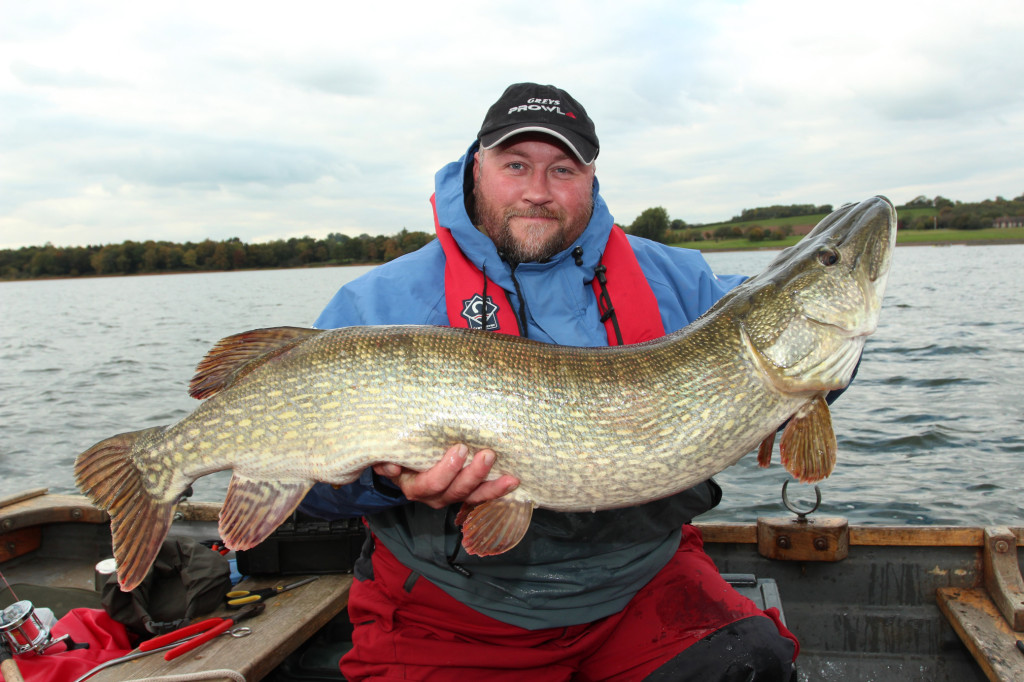 We had a few more jacks from that spot, but it soon went quiet again. Chew can be like that, the fish feed for such short periods, you just need to be there when they turn on, even if you are tired and don't really feel like it!