January – Mid February – Blog 2014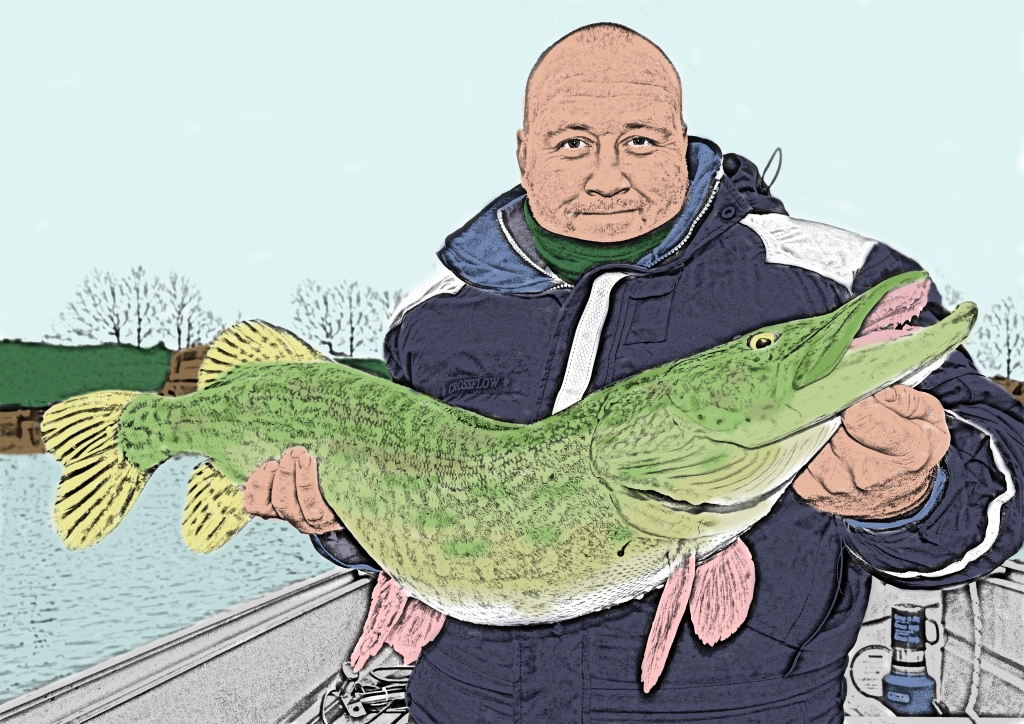 Cartoon Pike, Plastic Pike, Mud Pig Pike are all names that have been used by some anglers to discredit Chew fish. Each to their own, but for me, I get really excited about getting my Chew tickets for the coming year and January is the time you have to apply for them. Luckily I got the few days that I wanted and the tickets came through the post to take pride of place on the notice board, now it was time to sit back and plan some relaxed fishing until Chew opens in February.
January have been a washout in terms of fishing and flooding! The three rivers that I wanted to concentrate on during this time of year, namely the Trent, Thames and Severn have been in flood, with the Severn not even being in bank for the majority of the month. Consequently I've not  had the opportunity to do much fishing, in January I did have a few trips to Grafham as this stayed open until the end of January, they were, however, largely unsuccessful.
On a trip out with Ed Betteridge, we were anchored up, fishing baits, in a fairly stiff North Easterly wind, which caused the rubbish front anchor to keep sliding in the silty bottom. We (well Ed) had a couple of missed runs on small dead baits, it was really strange and I'm sure it must have been micro zander, because the float would just bob and move a very small amount and when wound down  there wasn't anything there, the baits weren't marked either. It was very peculiar, there is a possibility it was bream as sometimes they do pick dead baits up and swim around with them especially when it is really cold, but I still think it was small zeds. Ed did manage to get a nice trout from a different area, which he was pleased with.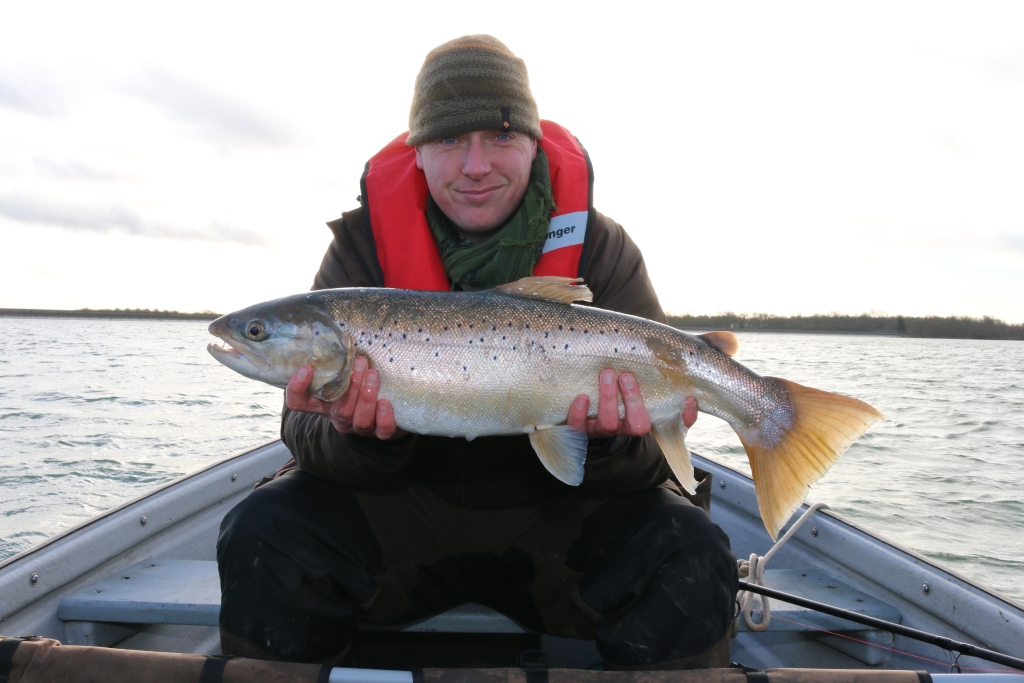 I do however think that tactically we may  have made a mistake sticking to dead baits, I am sure we would have caught something with jigs, v-tails fished ultra still, fished over the spot where we had the bites might have winkled a fish out. The problem is you have such a short day at this time of year, boats are out at 09:00 and you have to be back at 15:00 so with travel time, really, you only have the chance to fish three or four spots. Also there is also the possibility that the zander are not where we think they are at this time of year, as it's the first time anglers have been able to fish it in January. Though I am fairly confident there were zander in the areas we were fishing, it doesn't mean that these are the areas they are also feeding, which is something most anglers don't take into account when fishing static, it's different from lures – where you can incite a semi-dormant fish to take the bait.
But that was it for another season on Grafham, it was great that it stayed open for a couple of extra months, but unfortunately those extra months have been the breeziest and wettest in the last few years which meant that not many angers actually bothered to go out!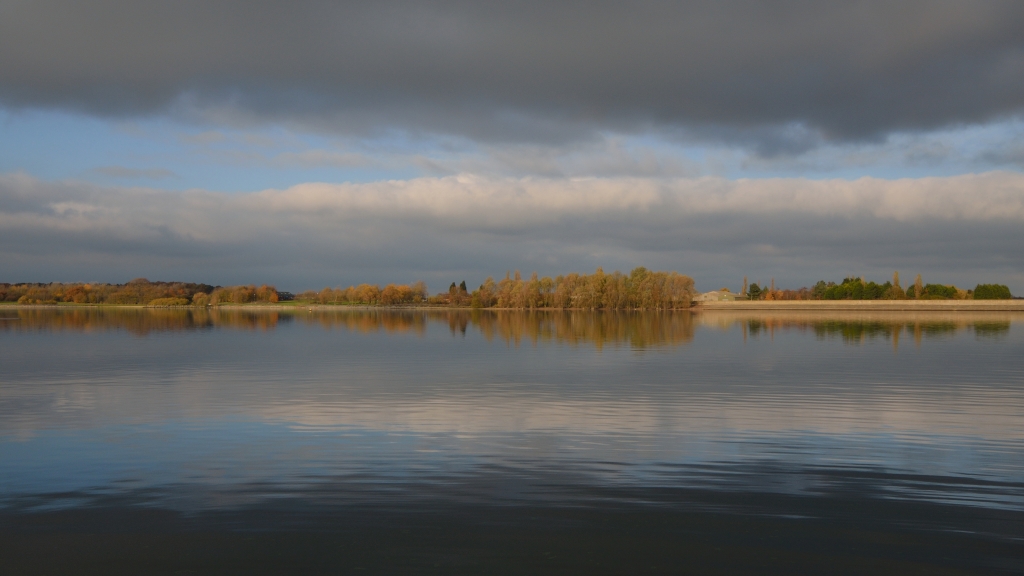 On to chew – I'd got my Greens (boat tickets) – all I had to do now was turn up and reel in those 30lbers!
Anyone who thinks the above sentence is true has either, a) not fished Chew in the last 3 years, b) believes internet hype, or c) doesn't quite live in the same reality as everyone else.
I think it is one of the hardest waters I have ever fished, it really can be a ball breaker, but you know even if everyone is struggling at the end of the day some one in one of the boats will have caught a 30+ fish! It's ridiculous.
There are 20 boats out each day, so 40 anglers, add to that 20 anglers on the bank, that's 60 anglers per day, so roughly if you believe it is just chance and on average one 30 comes out a day, you have a 1 in 60 chance to catch one (assuming you are not doing anything seriously wrong)
So what makes Chew so hard – other then the low stock numbers and high numbers of anglers.
I don't think numbers alone make it hard per se, but there are a couple of other things that all add up to make it tough for the angler.
Firstly days you can fish; because you have to book them in advance unless you are really lucky or psychic it is unlikely that you will be there on the best conditions. This is of course the same for everyone. Ideally on all trout waters you want be there on the first two days of the trials, when the fish are more "green" and haven't been fished for. This isn't always possible though, and these days will be at a premium and sell out fast. The last days on each trail are usually depressingly unproductive.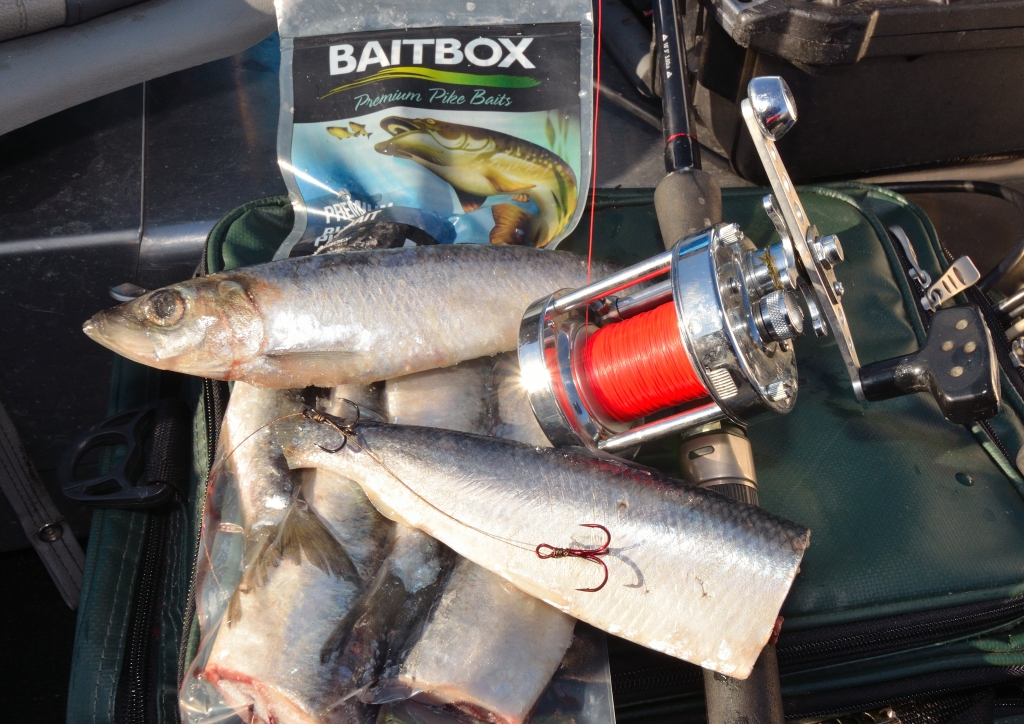 Secondly, Chew is without doubt a deadbait water. Yes, you can catch on lures, but dead baits out score them by many fold, certainly with the big fish. The recent carbon isotope analysis of pike tissue from there showed that pike over 10lb largely eat trout flesh. I suspect this is dead trout that they find on the bottom, as there is a very high mortality of trout in Chew. Therefore pike at Chew are used to feeding on deads on the bottom. So why is this a disadvantage to catching? Well maybe to the average pike angler it is not, simply chuck out a couple of dead baits and you are in with a chance. But personally I don't like being in with a chance, I want to be there with an advantage, and with the exception of unusual baits or flavouring, each deadbait is more or less the same to a pike, it's up to the fish if it picks it up or not. If they were more lure orientated, like on the majority other trout waters, then maybe I would catch more, but alas it doesn't appear to be that way.
Thirdly, like on all trout waters you are more than often fishing for fish that are full and don't need to feed, and often won't feed until conditions are right – which leads this vicious circle back to the first point. I've been on Chew once when the pike were feeding, and it was quite frankly amazing, every boat in the area caught fish! Big fish! And numbers of them! But this is sometimes a once in trail event.
Anyway after explaining why I think that Chew is such a tough water, I still think it is an amazing water! There is nowhere else you can go with a higher chance of getting a 30lber. As always I booked all my dates for the February trials, simply because this is when the fish will be at their largest, the low thirties that came out in the previous October should be around 35lbs, massive fish by anyone standards. 
Unfortunately the first day was cancelled due to the wind, the second day was also very rough, and most banked, except for 4 anglers who all had 30lb fish! Myself,,, two Jacks! Oh well roll on next week!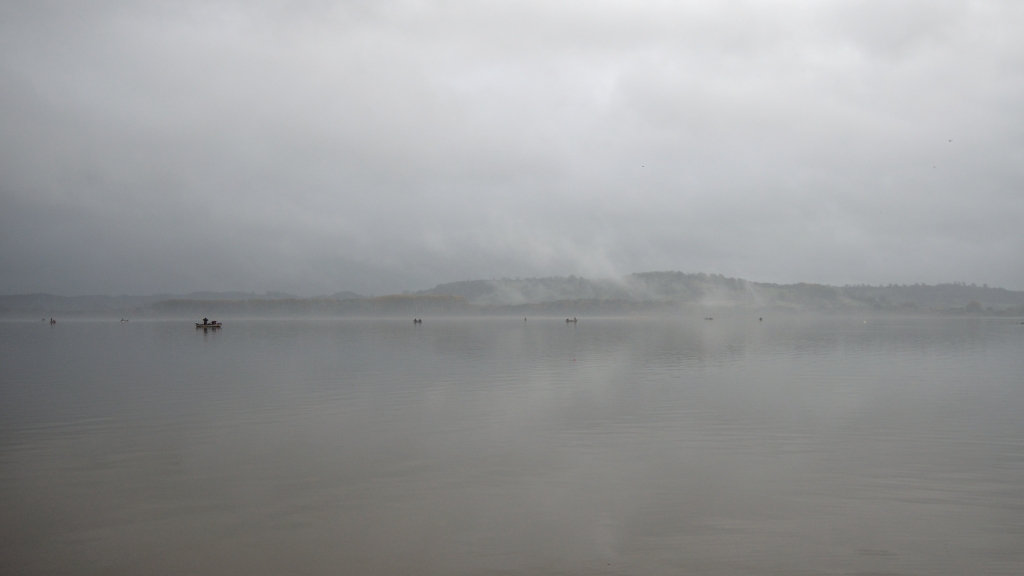 Articles this month:
Pikers First Aid – Pike Scene – Anglers Mail 7/01/14
Pike Leaders – Pike Scene – Anglers Mail 28/01/14