February 2017 Blog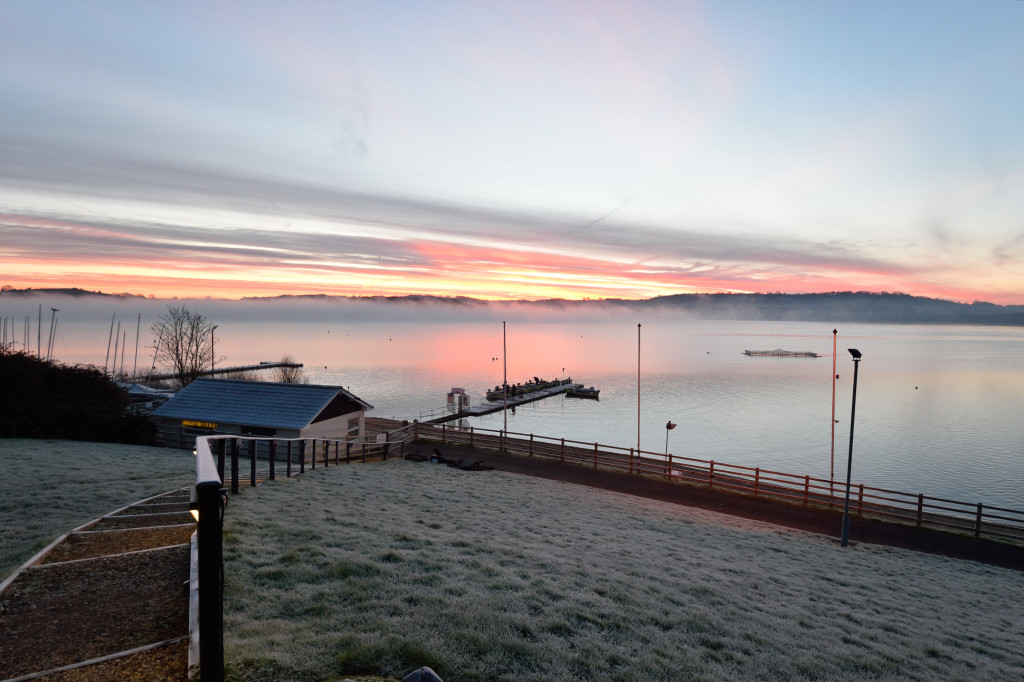 Chew in February was a strange affair – the first couple of days were blown off as storm force winds battered the West Country. Though the boats were cancelled the bank fishing went ahead, and several big fish were out, mostly from behind the back of Deny island – which is usually a good place to be at this time of year, and where most of the boats zoomed off towards on my first day there, I was out again with Paul Garner, and the first thing I noticed was, even though it had been cold and icy the night before, the actual water temperature was 6 degrees, surprisingly warm. 6 degrees in February means that the pike should be starting to think about spawning, so, rather than follow the herd, we headed off to another area of the lake, where the pike usually pass through on their way to the spawning grounds in the bays.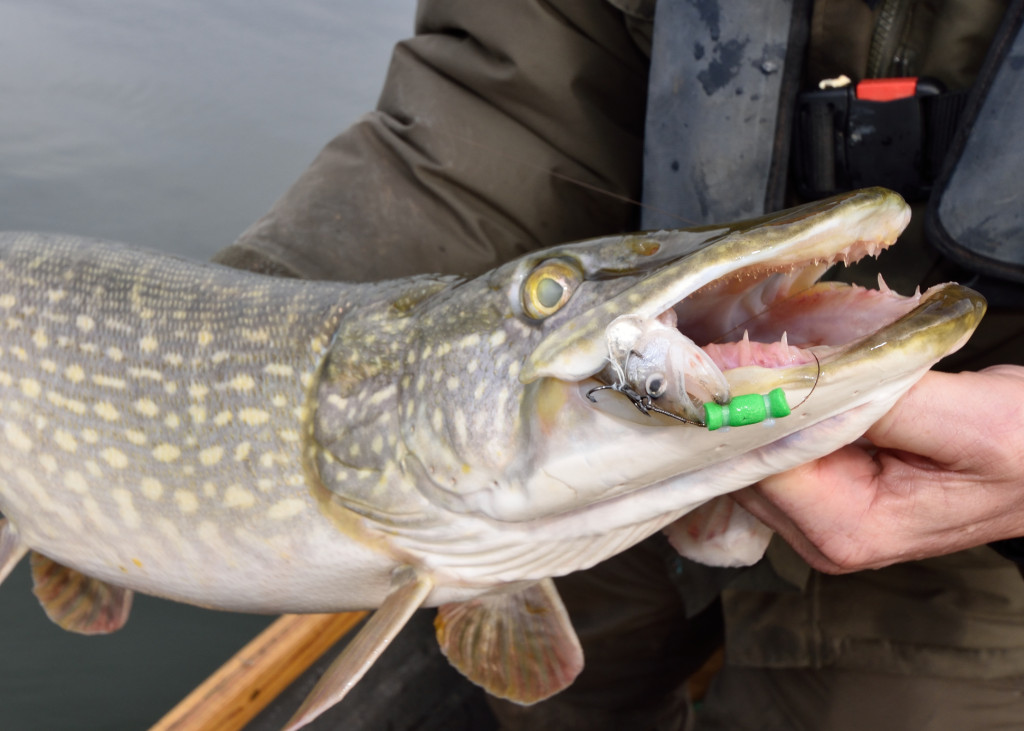 As we went over the area it was clear that there were numbers of fish present – from the shapes I was seeing on the finder. So we quickly anchored up and chucked baits out in all four directions, and it wasn't long before Paul was playing his first pike of the day, a good chunky fish of about 15lbs. not long after I had a jack. Then it was fish after fish for the next couple of hours, but, alas, all small ones and a couple that had dropped off.
Nearly all the fish were hooked just in the tip of the mouth, which is typical of this time of year the fish still have the urge and instinct to feed, but don't really need to eat the bait as they are ready to spawn – so they waddle around with the bait held in their jaws, which leads to loads of dropped runs and missed takes, and it's not just small fish that do this either.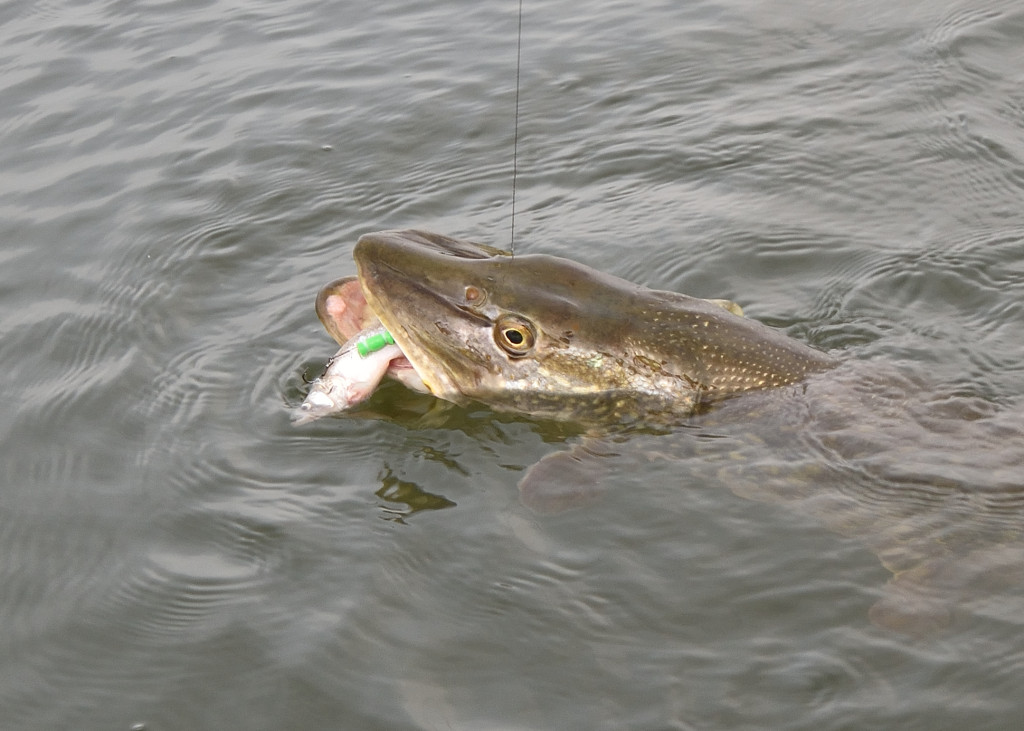 Because of this behavior I like to add a bit of buoyancy to the bait. By doing this the bait is easier for the pike to pick up in the first instance, but they can, and still will, hold the bait lightly in their mouths. What you need to do is make the bait just buoyant enough to sink, but just sit very lightly on the bottom, so when a pike comes to suck the bait up it will fly up and into their mouths quickly, hopefully further than it would with a standard bottom bait. To help it do this I also increase the length of the trace, and use as light a sinker as possible – so it takes very little movement of the bait to move the float. This little tweak meant that the next couple of runs were connected with, but only just hooked on the edge of the mouth, but it seemed to be working.
Now if you are catching fish, the last thing you would think about doing is moving swims! But that is exactly what we did! Simply because we were catching too many jacks. Jacks, and the bigger females, should have separated – so if you are in an area full of jacks then it is unlikely to catch one of the "big girls" that you go to Chew for. So we moved, but not far, just a couple of boat lengths into deeper water where there was an interesting structure in the water, and, hopefully, the bigger fish would be laying up against it.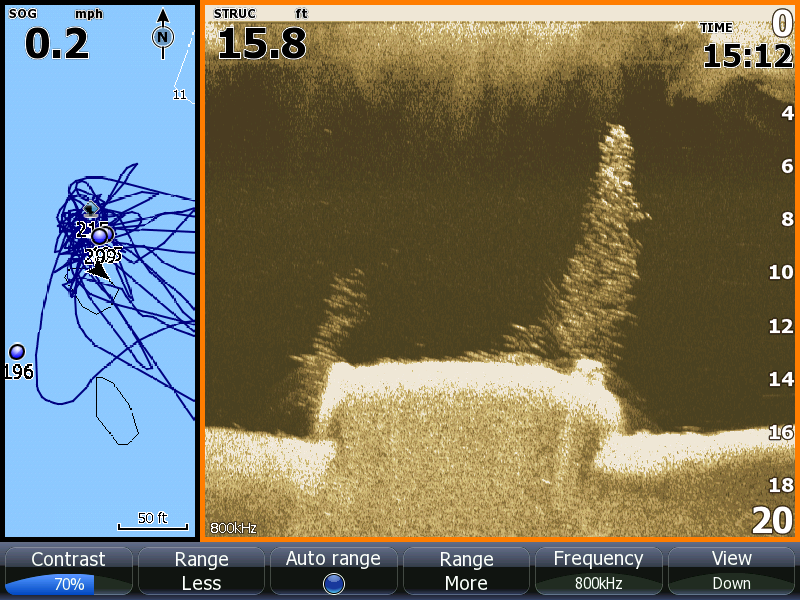 Within half an hour of moving we hadn't had a touch and were getting a bit twitchy when the wind swung round and it started to rain, and Paul's Float sailed away, it was clear that it was a good fish as it pulled the boat around trying to get around the anchor rope, but with steady pressure it was soon up by the side of the boat, and I scooped it up – before it could thrash around and throw the hooks that were just on its snout. At 31lbs it was a cracking wild trout water specimen.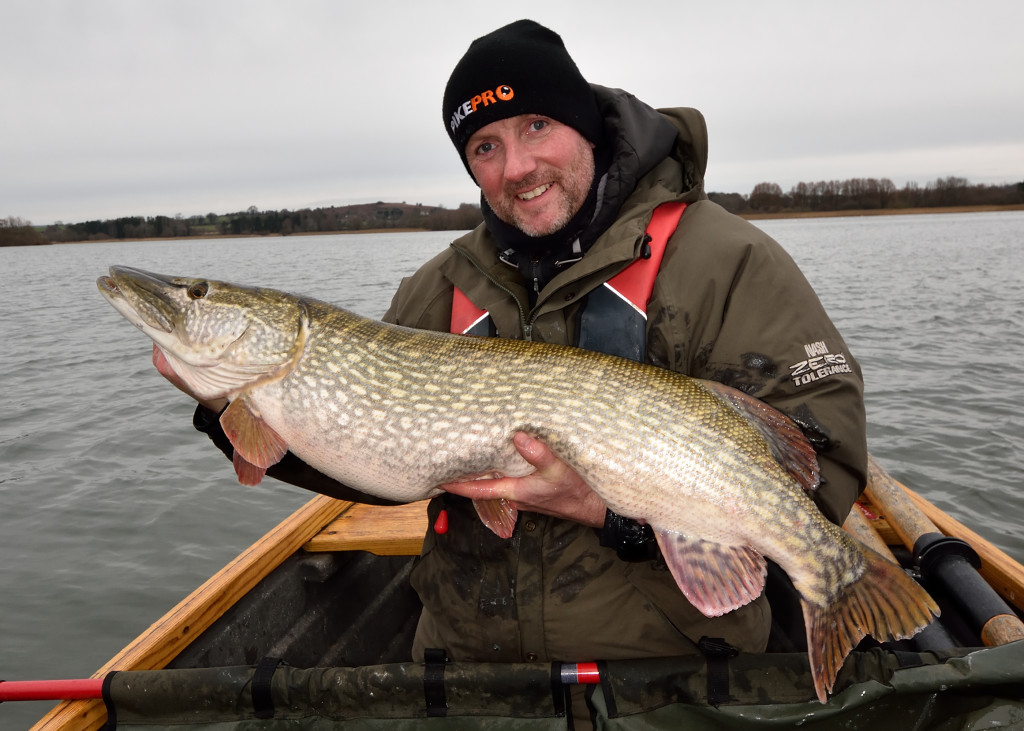 After a few photos we put the fish back and I started chucking a lure around, while Paul re-rigged his rod and then suddenly the ratchet on my float rod started screaming, and I dropped the rod and pulled into an angry pike. This one, like so many on Chew, swam straight to the boat, shanking its head violently the way fish that are only just hooked in their mouth always do, creating some alarming bounces in the rod tip, and soon it was swimming around the rear anchor. Luckily I could see it and angled the rod to pull it back out again and, I was just about to hand land the fish, when Paul said we should net it. I thought it was an upper double in the water, so imagine my surprise when it weighed 23lbs!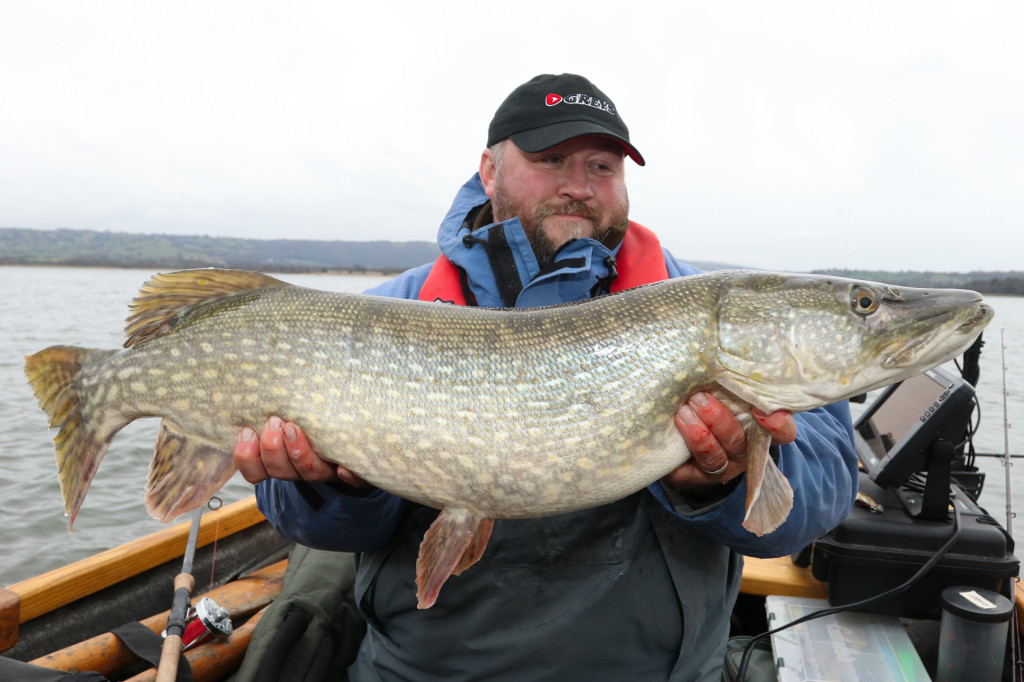 After that the rain really came in, and, other than catching the smallest pike at Chew, we didn't have anything else. Looking back, maybe we should have moved again, but it is difficult once you have had a couple of fish, and by this time we had been "Armadared" in anyway which meant that if we did move then it would have been unlikely to get the same spot again. What did surprise me though, yet again a lot of boats were in early, maybe they didn't like to get wet? But with the BIG pike at Chew, and the difficulty of getting tickets, there is no way we would have got back to the jetty a minute before time.