Boat Rod Rests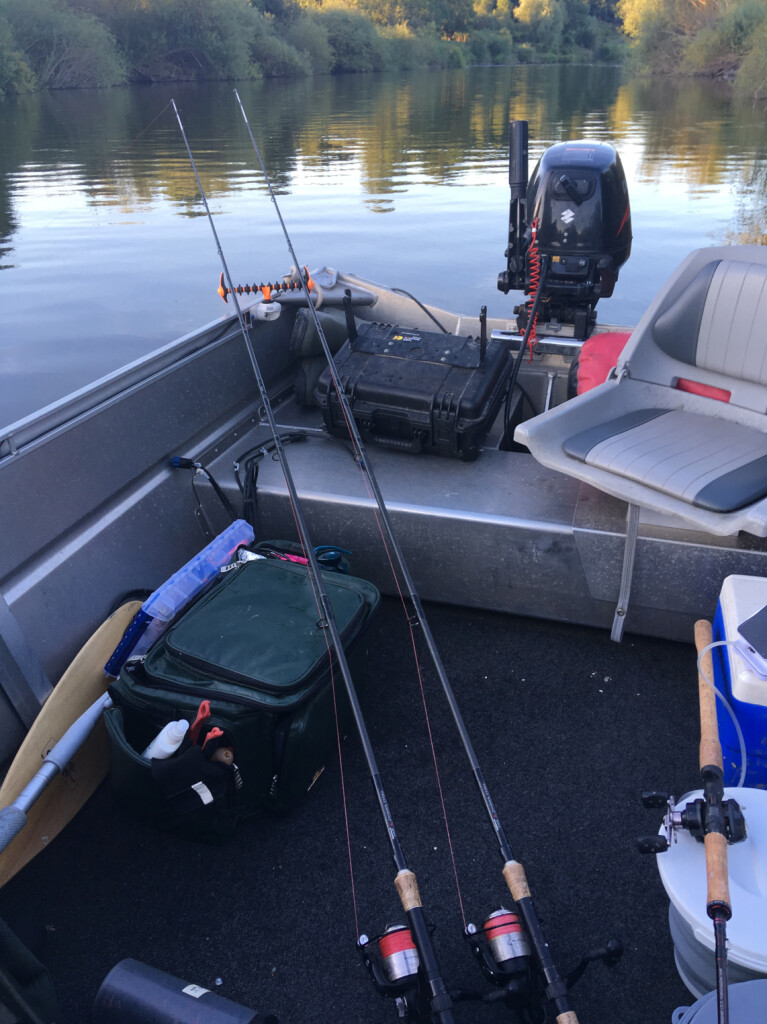 Fishing from a boat obviously means using a rod of some form. This is not usually an issue if you are lure fishing, other than putting the extra rods in racks while not using them. On my boat I have vertical rod holders for unused rods, which is fine in most instances. For the bait fisherman it gets a bit trickier, as in most instances you want to use more than one rod, and for the majority of the time they will be cast out fishing.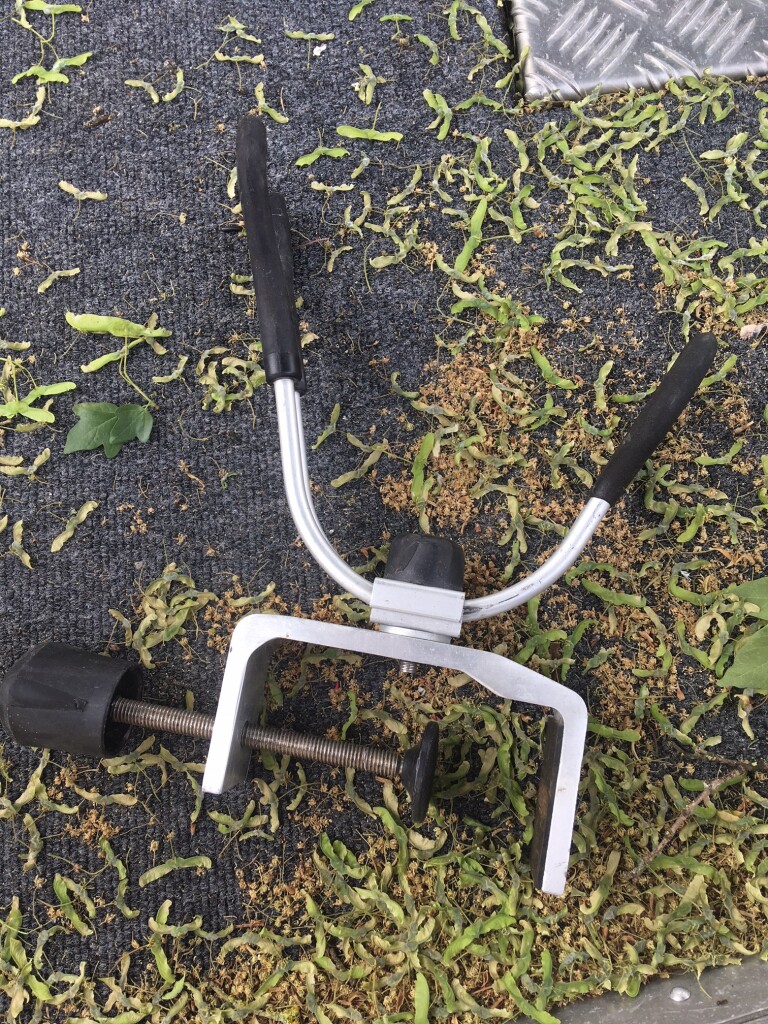 Most anglers use some type of boat rod holder, these usually fix to the gunwales of the boat. They are a reasonable source especially for hire boats, and lake fishing. I don't particularly like these type of rod rests, but I know lots of anglers do. For me I don't like the rod on the outside of the boat, yes it does free up boat space, but it also brings in its own set of problems, especially if you are fishing a water with a lot of swell, or a river. Also, when zander fishing, it's difficult to get the rod out of the holder in time to hit finicky bites.
Most of the time I fish with my rods inside the boat, albeit resting on the gunwales, and it works quite well. I only use two rods most of the time so it's not an issue really, and I have been doing it this way for a number of years.
However it's not the best way to look after your rods, and you do get the odd scratches from where they rest on the gunwales. So, I have been looking for some time for something suitable, without really having to drill into the side of my boat.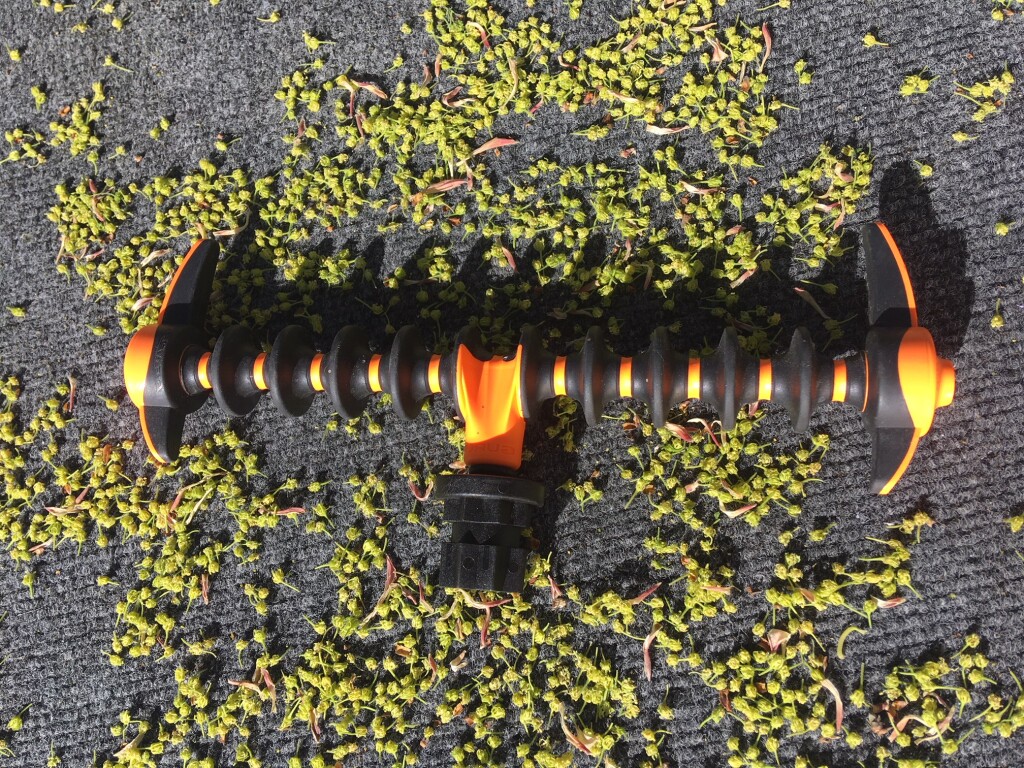 What I came up with was, well what I usually use for my bank fishing is the Guru Reaper rod rest, I like these multi-type rests as you can move your rod to whatever position you want to keep more tension on the line when ledgering. For float fishing it doesn't really matter that much, but it's nice to keep the rods in position.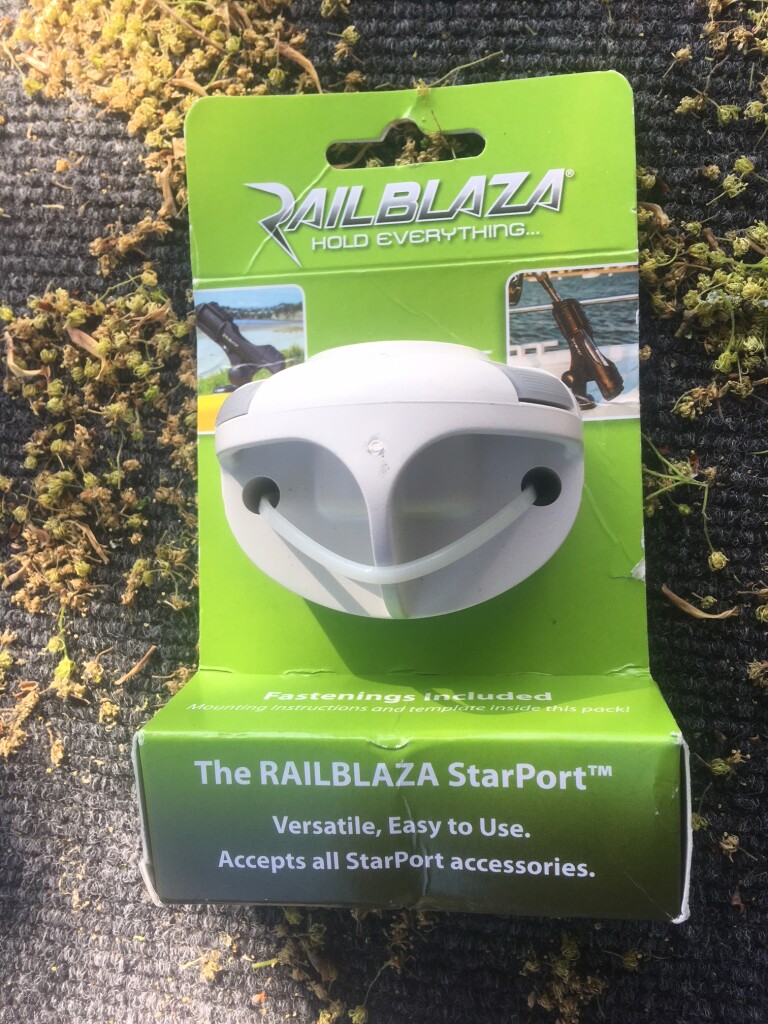 Now to fix it to the boat, for this I used Railblaza side mount. This was fixed on a separate piece of aluminium, and to fix it inside the track of the gunwale I used two smaller pieces of aluminium which are bolted together, and these sandwich into the track and hold the mount in place.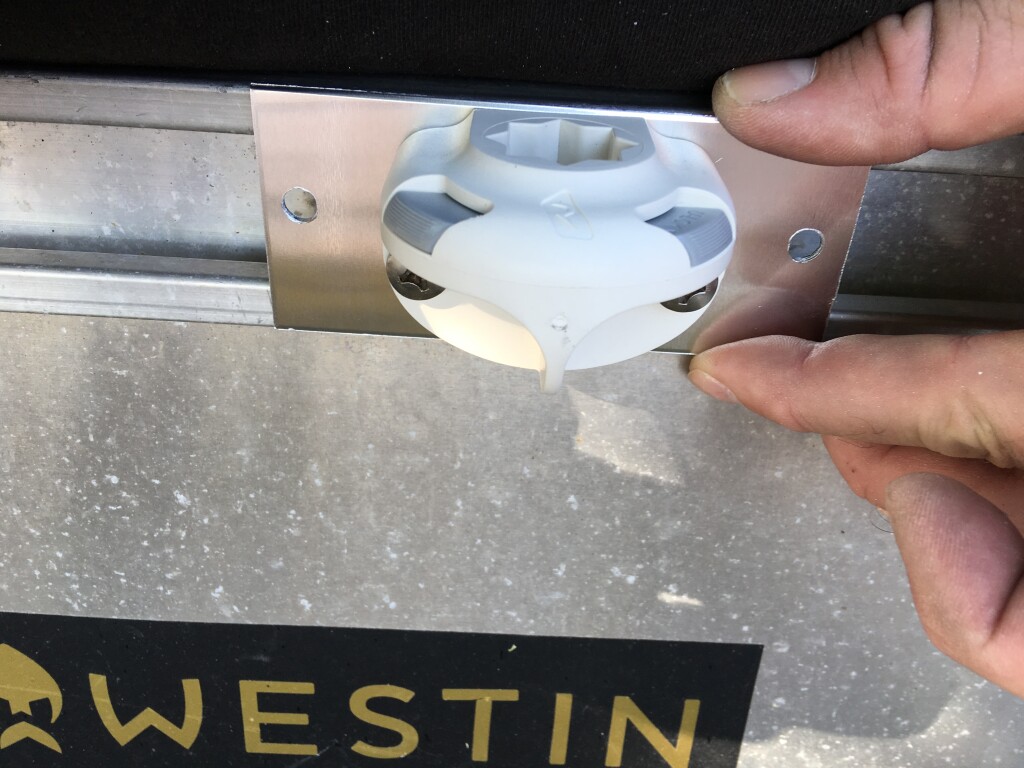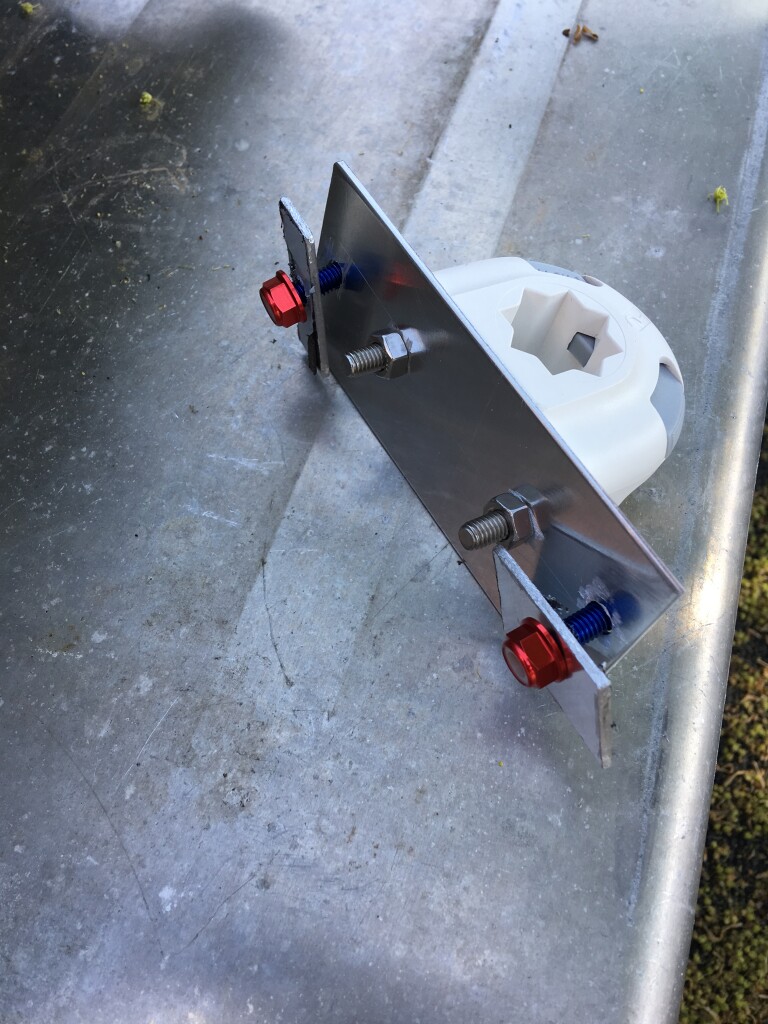 To fix the rod rest in place I drilled out a Railblaza attachment adapter and then tapped a screw thread into it with a tapping tool (which is 3/8 inch for standard bank stick adapter). Once fixed in to the hard plastic adapter it can then be put in the Railblaza mount as and when needed.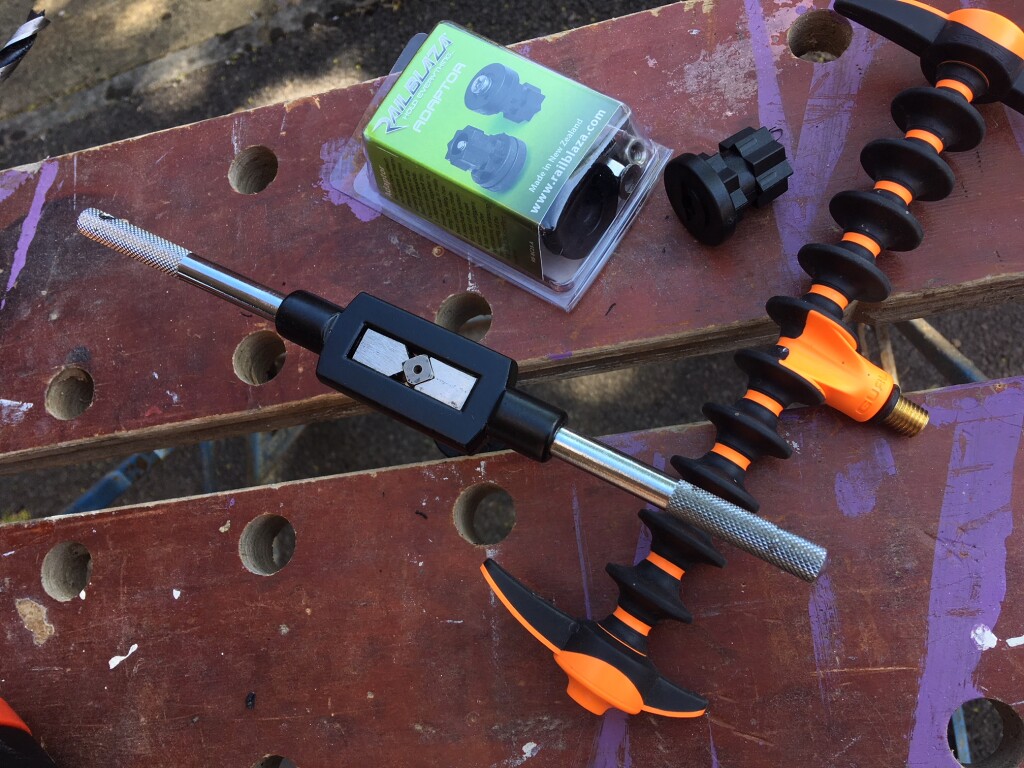 So far I am quite happy with this set up and have mounted a couple of them around the boat, the Railblaza attachments can be used for other things as well, the next project I am going to mount camera light panels on them for photos at night. So as you can see they are quite versatile.